Jamaica Producers Group Delivers Strong Results For 6 Month Period Ended July 2022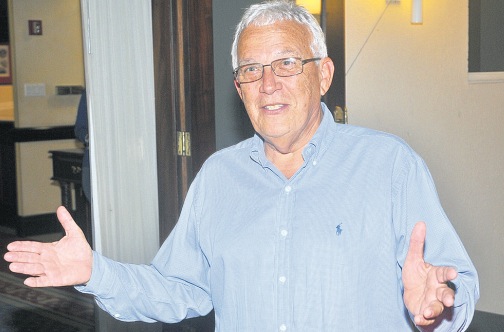 C.H Johnston Chairman Jamaica Producers Group Limited has released the following report for the 26-week period ended July 2, 2022 (the "First Half").
Jamaica Producers Group Limited delivered strong results for 6-month period ended July 2022 earning consolidated net profits of $1.6 billion from revenues of $14.4 billion.
JP increased revenues by 26% over the prior year, with sales and earnings growth in both our business segments – Logistics & Infrastructure ("L&I") and Food & Drink ("F&D").
Year-to-date net profit attributable to shareholders was $864 million, an increase of 42% over the prior year.
JP Logistics & Infrastructure
The L&I Division is a diversified, multinational logistics group and accounts for the major share of the Group's net assets and, in turn, its profits.
The Division includes our interests in port terminal operations, warehousing and third-party logistics services (Kingston Wharves Limited), freight consolidation and forwarding (JP Shipping Services and Miami Freight & Shipping) and liner services (Geest Line). The Group's logistics services all have a Caribbean connection but collectively serve a wide range of global markets.
The L&I Division generated profit before finance cost and taxation for the 2022 First
Half of $1.9 billion, a 13% increase over the prior year. Divisional revenues of $5.7 billion were up 24% over the same period in the prior year.
The improved performance reflects our strategy to build a diversified Caribbean logistics platform through business development initiatives, capacity expansion and select acquisitions. Our recently acquired UK-based joint venture shipping line — Geest Line — and US-based freight consolidation business — Miami Freight & Shipping – both contributed to the improved profitability of the Division.
JP Food & Drink
JP's F&D Division is the largest contributor to the revenues of the Group. The Division earned year-to-date profits before finance cost and taxation for the First Half of $283 million on revenues of $8.6 billion. Earnings increased 72% and revenue increased 27% relative to the prior year.
The F&D Division comprises our portfolio of businesses that are engaged in farming, manufacturing, distribution and retail of a wide range of food and drink. The Division has production facilities in Europe (the Netherlands and Spain) and the Caribbean (Jamaica and the Dominican Republic) and operates a distribution centre in the United States. Our JP Farms business continues to lead in banana and pineapple production in Jamaica.
Our range of specialty food and drink products includes fresh juices, tropical snacks, frozen foods, fresh fruit and Caribbean rum-based baked goods. A.L. Hoogesteger Fresh Specialist B.V. ("Hoogesteger") is the largest contributor to the revenues and profits of the Division. This business is a market leader in fresh juice in Northern Europe and serves as a co-packer of juice for major supermarket and food service entities in the Netherlands, Belgium, Scandinavia and Switzerland.
During the year, the Division experienced material increases in costs associated with raw material commodities, personnel and logistics. These cost increases must be recovered, to the extent possible, through increases in selling prices. The initiative to adjust prices to align with market conditions is now well underway, but during the First Half we experienced some margin compression in the instances where we delayed price increases to balance any uncertainty in demand or limits to consumer confidence. However, the adverse impact of reduced margins was more than offset by the benefit of solid volume growth.
Outlook
Jamaica Producers Group Limited has been organised to generate revenues from a diverse range of business lines and, importantly, a diverse range of markets. Our Food & Drink business includes premium and travel retail products, as well as everyday snacks and basic food items. These businesses are aligned to general consumer trends such as the focus on health, convenience and provenance, and they serve markets as diverse as the Caribbean and Caribbean diaspora, Northern Europe, North America and Caribbean travel retail and hospitality.
Our logistics businesses, also operating in Europe, the USA and the Caribbean, handle a wide range of commodities and service a large number of origin and destination markets. Services provided range from shipping and freight forwarding to stevedoring, terminal operations, cold storage and logistics.
We see the diversity of our business as a strength. We are of the view, however, that inflation, supply chain shocks and disruptions to business confidence arising out of war, health-related restrictions, logistics challenges and adverse macroeconomic conditions all present general business challenges in the short term.
Our strategy is to build on our core business capabilities in Food & Drink and Logistics & Infrastructure through active engagement and strategic alignment with key customers, efficiency enhancing capital investment projects and selective acquisitions. Core capital investments in our terminal, cranes and warehousing at Kingston Wharves are designed to expand capacity, gain market share and drive efficiency in our logistics businesses.
Investment in food grade packaging lines, information technology systems, efficiency and hygiene, and health and safety are all expected to bolster the Food &Drink Division in the months ahead.
Based on our acquisition strategy, we will continue to identify other logistics services that support trade with the Caribbean, and Food & Drink businesses in markets that present definite new growth opportunities for the Group.
With shareholders' equity of $18.4 billion (an increase of 9% relative to the prior year) and cash and investments of $10.9 billion, we believe that the JP Group has the balance sheet strength to support this strategy.
PanJam Investment Negatively Impacted By Sagicor Group's Implemented International Financial Reporting Standards – Insurance Contracts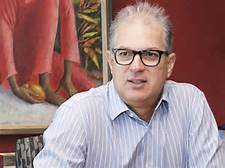 Stephen B. Facey, Chairman of PanJam Investment Limited ("PanJam") has released the following Interim Report to Stockholders For the three months ended 31 March 2023.
Highlights
• In line with International Accounting Standards Board issued standards, effective 1 January 2023, Sagicor Group Jamaica ("Sagicor") implemented International Financial Reporting Standards ("IFRS") 17 – Insurance Contracts, which fundamentally changed the way it accounts for insurance contracts. The adoption of this new accounting standard has had a material impact on the presentation and calculation of Sagicor's results, but not its underlying strategy or long-term value. It also required a restatement of Sagicor's prior year's financial statements. As a 30.2% shareholder of Sagicor, PanJam's share of the effects of IFRS 17 are reflected in our 2023 financial statements and our restated 2022 financial statements.
• Net loss attributable to shareholders of $11.1 million for the quarter (restated 2022: net loss of $323.8 million)
• Loss per stock unit for the quarter of $0.01 (restated 2022 loss: $0.31)
• Book value per stock unit of $39.83 at 31 March 2023 (restated at 31 March 2022: $37.73)
• Ordinary dividend per stock unit declared/paid during the quarter of $0.225 (2022: $0.635)
Income Statement
Net loss attributable to owners for the three months ended 31 March 2023 amounted to $11.1 million, compared to the restated loss of $323.8 million recorded for the same period in 2022.
Loss per stock unit for the quarter was $0.01 compared to the restated 2022 loss per stock unit of $0.31.
Income from our core operations increased by 31.5 per cent when compared to the prior year, driven primarily by $448.1 million of income from the ROK Hotel Kingston, Tapestry Collection by Hilton.
Investments generated income of $10.1 million (restated 2022: $236.9 million) from interest income and foreign exchange gains, which were largely offset by unrealized losses on trading equities.
Property income continued its steady performance, increasing by 3.7 per cent to $522.1 million due to annual rental rate adjustments and revaluation gains.
Operating expenses totaled $1.4 billion, more than double the amount in the first quarter of 2022. While inflationary pressure on wages and direct property costs negatively impacted our performance, PanJam incurred one-off professional fees related to its amalgamation with Jamaica Producers Group Limited ("Jamaica Producers").
Finance costs increased by 14.8 per cent to $277.1 million (restated 2022: $241.4 million) due to higher average interest rates and a marginal increase in debt principal.
Associated Companies
PanJam's associated companies include our 30.2% investment in Sagicor. We also hold minority positions in a number of diverse private entities across the adventure tourism, business process outsourcing, hospitality, micro-lending and office rental sectors.
For the first three months of 2023, our share of results of associated companies amounted to $673.2 million, increasing by $905.0 million when compared to the same period in 2022 due to improved year-over-year performance from all of our associates, particularly Sagicor. However, it is important to note that PanJam's share of results of associated companies for the first quarter of 2022 was restated in line with Sagicor's adoption of IFRS 17, decreasing by $1.4 billion to a loss of $231.8 million.
As a significant shareholder in Sagicor, we welcome the greater transparency and comparability that IFRS 17 will bring to financial reporting throughout the insurance industry. We remain confident in the long-term prospects of Sagicor and its ability to create value for our shareholders, and will continue to monitor the impact of this new accounting standard.
Balance Sheet
Total assets at 31 March 2023 amounted to $58.4 billion compared to the restated $56.0 billion at 31 March 2022.
Stockholders' equity as at 31 March 2023 totalled $42.3 billion, 5.7 per cent higher than the restated 31 March 2022 balance of $40.0 billion. This equates to a 31 March 2023 book value per stock unit of $39.83 (restated 31 March 2022: $37.73).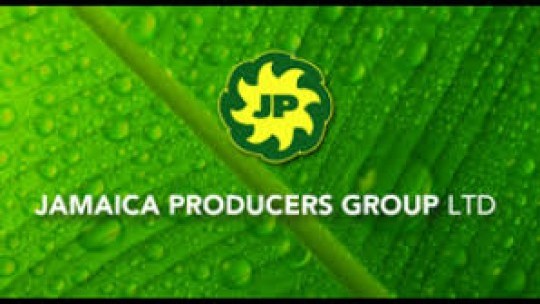 Outlook
Effective 1 April 2023, PanJam and Jamaica Producers successfully completed their amalgamation process, which was approved by the shareholders of both companies on 22 December 2022. Pursuant to the terms of the amalgamation agreement, Jamaica Producers transferred its material businesses to PanJam in exchange for Jamaica Producers receiving a 34.5% ownership stake in the amalgamated enterprise, renamed Pan Jamaica Group Limited ("Pan Jamaica Group").
We are excited to welcome members of the Jamaica Producers team as we embark on a new journey together as the Pan Jamaica Group family. With the amalgamation complete, we look forward to blending our strengths, experiences, and passion to create unparalleled value and impact. Here's to a future of collaborative success and continued growth!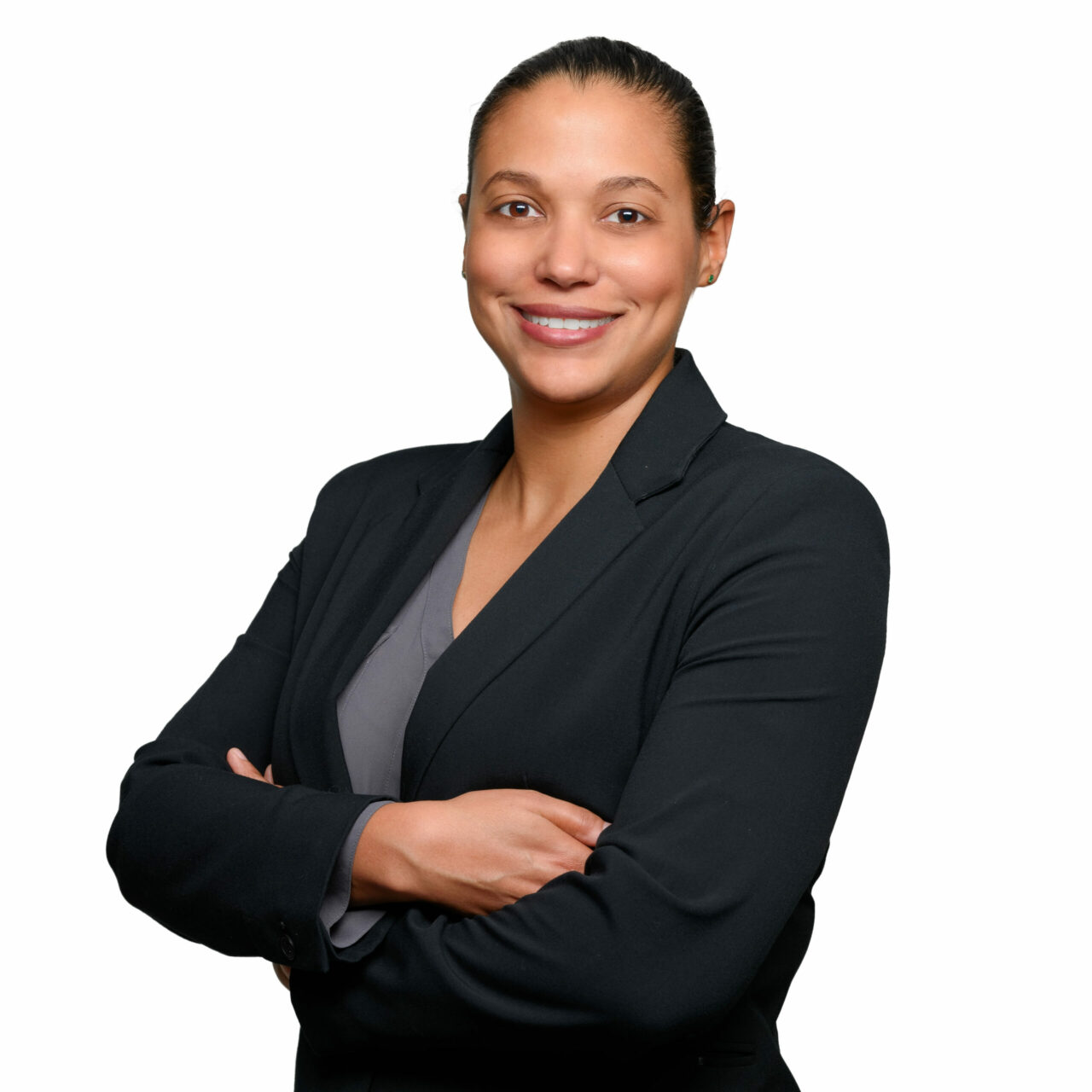 Joanna Banks, President of Pan Jamaica Group, will be appointed Executive Vice President, Strategy and Business Development of Sagicor with effect from 17 July 2023, and will simultaneously demit the office of President of Pan Jamaica Group. We thank Joanna for her steadfast commitment and her leadership during this significant time, and wish her every success in this new role. We are confident that she will be an excellent addition to Sagicor's senior leadership team and look forward to continuing to work with her in that capacity.
For More Information CLICK HERE