Barita Looking To A Future Built On A New Digital Platform As It Seeks To Be Resolute In Making Barita More Accessible, Convenient And Customer Focused.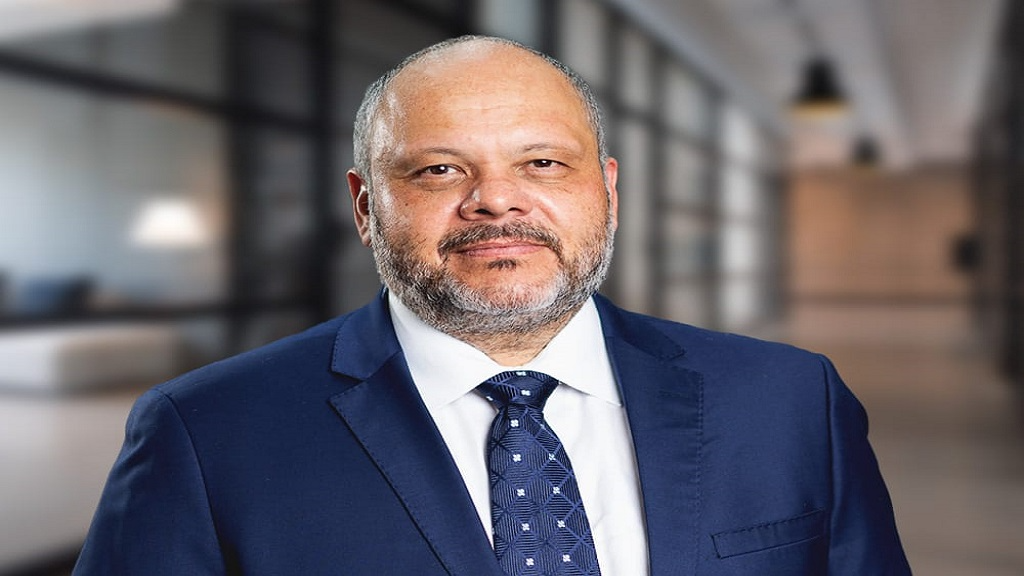 Mark Myers Chairman Barita Investments Limited ("Barita" or "the Group") has released the following Group unaudited financial statements for the nine months of the financial year 2022.
The results reflect the investments being made in building the capabilities necessary to execute our strategic growth initiatives.
Strategic Highlights
We continued to remain focused on strategy execution for this transformative year, with highlights for the quarter including:
• Continuing to advance our digital agenda, completing the implementation of phase one of our customer relationship management solution and remaining well on schedule with the transformation of our core operating system that we spoke about in our 2020 and 2021 APO prospectuses. We also made significant improvements to our Barita Online platform, allowing our customers to request loans, and buy and redeem unit trust shares and equites at any time.
• Revamping and relaunching our Real Estate Unit Trust product to make it more accessible through a reduction in unit price and minimum investment (through a 10 to I split), as well as shorter lock-up periods. We subsequently allowed our clients access to the assets in our managed special purpose vehicle, MJR Real Estate Holdings (MJR), through this fund.
• Establishing our Premium Wealth and Corporate Solutions unit, which is working with our Investment Banking, Treasury and Asset Management teams to develop offerings for our institutional and high net worth clients.
• Maintaining the strategic priority of talent development and recruitment. We are especially pleased that our five young high potential analysts have successfully completed their first rotation through various business units within Barita and our affiliated companies in our two-year Cornerstone Analyst Program, which was launched in January 2022.
• Continuing the journey towards reorganization under a financial holding company, as required by the Banking Services Act under which our affiliated merchant bank operates.
• Continuing, through the Barita Foundation, to partner with government agencies, NGOs and with the Barita team to plan, sponsor and execute our corporate social outreach agenda aimed largely at young people in their education and entrepreneurial endeavours.
As we look to the future, we are resolute in making Barita more accessible, convenient and customer focused. We believe that digital platforms will help us achieve that end. We are in the first phase of that journey, and we will accelerate our build-out as we increase our capabilities in this regard.
As we navigated the uncertain environment, Barita continued to prioritize its liquidity and capital management, and remained focused on executing on its key strategic initiatives including flagship investments and a technology overhaul of the company.
Operating Performance
Against the backdrop of an increasingly uncertain operating environment, Net Profit for the nine-months period came in at $3.8 billion, a 4% increase relative to the FY21 outturn of $3.7 billion. The profit outturn translates to earnings per share of $3.18, which is 6% lower than the comparable period in FY 2021.
Barita registered net operating revenue of $7.2 billion for the nine months of FY 2022, representing a $535 million (8%) increase versus the prior year period.
The Group's revenue base for 9M FY 2022 was comprised of:
Net Interest Income:
Net Interest Income (NII) reflected a $287 million (39%) increase year-over-year ("YoY").
Net Interest Income (NII) reflected a $235 million (20%) increase year-over-year ("YoY") to $1.4 billion for the year-to-date (YTD) period.
During the April – June quarter in particular, local market liquidity conditions were tight as a consequence of the Central Bank's policy actions, which in turn led to higher interest rates on funding liabilities across the securities sector.
However, our continued focus on growing the Group's alternative investments, credit and fixed income portfolios provided a bulwark for NII, even as the repo funding rates rose.
Our net interest income is fundamentally linked to both local and global monetary policy measures that Central Banks are using to target the persistent levels of inflation. In that regard, we cannot be sure whether inflation is likely to abate soon, thus providing a basis for Central Banks to unwind their restrictive policy actions. As a result, NII is likely to remain a challenging item to grow in the ensuing quarters. Notwithstanding, we will continue to focus our attention on the pursuit of alternative investment strategies aimed at continuing to grow and diversify our investment portfolio.
Non-Net Interest Income:
Non-interest income reflected a modest year-over-year increase of 5% or $300 million, to $5.8 billion relative to $5.5 billion in the comparable period in FY 2021 ("9M FY 2021"). The increase in non-interest income was principally driven by a 163% increase in gain on investment activities and dividend income.
The details of our non-interest income are as follows:
Gain on Investment Activities:
The $1.6 billion increase in this line item was driven primarily by a combination of gains on our traditional proprietary trading portfolio, and those associated with exposure to alternative investments, specifically real estate and private equity through equity call options. This line item has displayed significant resilience against the backdrop of persistent inflation and the concomitant central bank policy actions that continue to challenge returns on traditional marketable securities. Therefore, our trading strategy with respect to our traditional proprietary trading portfolio continues to emphasize maintaining ample amounts of liquidity so that we can be positioned to take advantage of significant mispricing of securities. The addition of alternative investment exposures to our portfolio during preceding quarters has served us well as they provided revenue diversification against the negative effects of the year-to-date declines that have generally been seen in the prices of traditional asset classes.
Fees & Commission Income:
Fees and commission income declined by 7% to $2.5 billion relative to the corresponding FY 2021 result of $2.7 billion. This line item is comprised substantially of fees generated from our asset management and investment banking business lines. Revenues in this category declined primarily due to lower performance-based management fees in the asset management business. The outturn for the comparative period last year benefitted materially from the robust recovery of certain asset classes following the disruptions caused by the COVID-19 pandemic. Notwithstanding, the Group will continue its efforts to grow assets under management and capital markets activity through consistent deepening of our capabilities as well as building liquidity to fund investment banking deals.
Foreign Exchange ("FX") Trading and Translation Gains:
The Group registered foreign exchange trading and translation gains of $602 million in the period, which is a $1.1 billion reduction or 66% relative to the corresponding period in FY 2021. The decrease was attributable to the effects of continued volatility experienced in the local foreign exchange market during the period.
Operating Expenses:
Non-interest Expenses for the nine-months of FY 2022 rose by 11% to $2.7 billion versus $2.4 billion for the corresponding FY 2021 period. The YOY rise in expenses is driven by increases in staff costs (by $233 million or 25%) and administrative expenses (by $79 million or 6%), while the Group's expected credit losses ("ECL") decreased to $93 million relative to $138 million compared to the same 2021 period, due largely to changes in the company's overall portfolio mix coupled with the adjustment of assumptions underpinning the ECL calculations.
The increase in operating expenses reflects investment in the capabilities required to execute on the strategic growth initiatives that we have communicated. Furthermore, despite the rise in operating expenses, the Group's efficiency ratio remained fairly steady at 37% versus 36% for the corresponding FY 2021 period.
Our year-to-date performance was achieved in the continued context of the inflation inducing impacts of supply-chain and labour market dynamics, which were exacerbated by the Ukraine/Russia conflict; and the corresponding price disrupting and margin tightening effects of global interest rate policy responses.
Balance Sheet Highlights
As at June 2022 the company had a combined increase of $18.1 billion in funding from repurchase agreements and secured investment notes relative to June 2021.
This, along with the net $7.1 billion increase in shareholder's equity, largely funded the $25.7 billion growth in Barita's asset base. Some of the key line items on the balance sheet are discussed in brief below:
Assets
Total Assets:
Barita's total assets stood at $110.0 billion as at June 2022, representing a $25.8 billion or 31% increase over June 2021. This increase is largely the result of a $14.8 billion growth in marketable securities and $10.0 billion in loan receivables.
Pledged Assets and Marketable Securities:
Pledged Assets and Marketable Securities, combined, grew by $18.5 billion or 30% to $80.0 billion to account for 73% of the Company's balance sheet as at June 2022. These lines represent substantively the Company's investment portfolio, which is largely comprised of credit assets to include, local, regional & international government and corporate bonds.
Loans Receivables:
Barita's exposures to loan receivables increased by $10.0 billion or 347% to $12.9 billion. Barita's exposure to loans is largely comprised of secured credit facilities, including margin loans, which are extended to our clients.
Liabilities:
Total Liabilities: To fund the increase in total assets, we grew our total liabilities YOY by 35% or $18.6 billion to $72.6 billion.
Repurchase Agreements: The Company's funding from Repurchase Agreements rose by $8.4 billion or 18% to $54.6 billion as of June 2022 which was 75% of the Company's liabilities. Secured investment notes rose by $9.3 billion or 196% to $14.1 billion, which represented 19% of the company's total liabilities.
Shareholders' Equity:
The equity base of the Group grew significantly YOY, rising by 31% or $8.8 billion to close the period at $37.5 billion.
The outturn in shareholders' equity was largely a result of the following:
• The Company's September 2021 APO, which increased share capital by $10.8 billion (partly offset by treasury share transactions);
• An increase in retained earnings, net of dividends declared during the period; and a $2.3 billion reduction in fair value reserve.
The extent of negative fair value reserves was a function of the market volatility during the quarter, which drove fair value changes in key fixed income assets. Due to the asset diversification strategy being pursued by us, the reduction in fair value reserves was relatively moderate, at 6% of our capital base.
Capitalization, Stress Testing & Resilience to Current Headwinds
Barita continues to maintain robust capital and liquidity positions, both of which have demonstrated significant strength and resilience to withstand adverse market conditions. This is even more relevant in the current rising interest rate environment, which continues to place downward pressure on duration sensitive fixed income asset prices.
Capital management is integral to our risk management and, as such, we frequently subject our capital metrics to robust stress testing as we deploy our strategy and plan for the future. We remained well above regulatory requirements, with a capital to risk weighted asset ratio of 44%, more than 4 times the 10% requirement; and remained well above these requirements under our internal stress tests. This, combined with our underweight exposure to high beta securities, makes us significantly resilient to market downturns and has positioned us well to execute on key strategies, while allowing us to take opportunities that may arise.
Closing Remarks
In our 2020 and 2021 prospectuses we outlined our intended use of funds. Thus far:
• More than $3 billion has been directed to support various investment banking type transactions, which also straddle other areas of the business such as alternatives and structured finance
• The overhaul of the real estate Fund and the seeding of MJR accounts for approximately $10 billion
• Our private credit outlay has been approximately $5 billion
• The technology upgrade, to which we have committed approximately $850 million, is on-course
Barita continues to prospect for opportunities to expand its local and regional footprint.
Furthermore, we continue to focus on generating significant returns, particularly for our minority shareholders, who have seen a more than 1,175% increase in the value of their shareholding between September 2018 and June 2022. Meanwhile, the governance that serves to safeguard the interest of all our shareholders and other stakeholders, has also been deliberately strengthened, culminating in our Corporate Governance Index score increasing from "CC" to "A" during the same period.
We are confident that the strategic initiatives that we are pursuing will continue to redound to the benefit of all our shareholders, and more broadly all our stakeholders. I'd like to take this opportunity to also thank our various stakeholders for their continued support and, indeed their contribution to our success.
The confidence demonstrated by the investing public through our multiple capital raising activities, and the confidence demonstrated by our clients; complemented by the outstanding output of our talented and dedicated staff have been key tenets of our success. Our commitment to you is to continue working tirelessly to maintain your confidence as we revolutionize your relationship with money and deliver differential value to you, our shareholders and clients.
More Information CLICK HERE
Sygnus Real Estate Finance To Consider First Dividend Payment In 2023, As J$3.70B 9-Storey One Belmont Commercial Tower Corporate Office Development Over 74% Completed.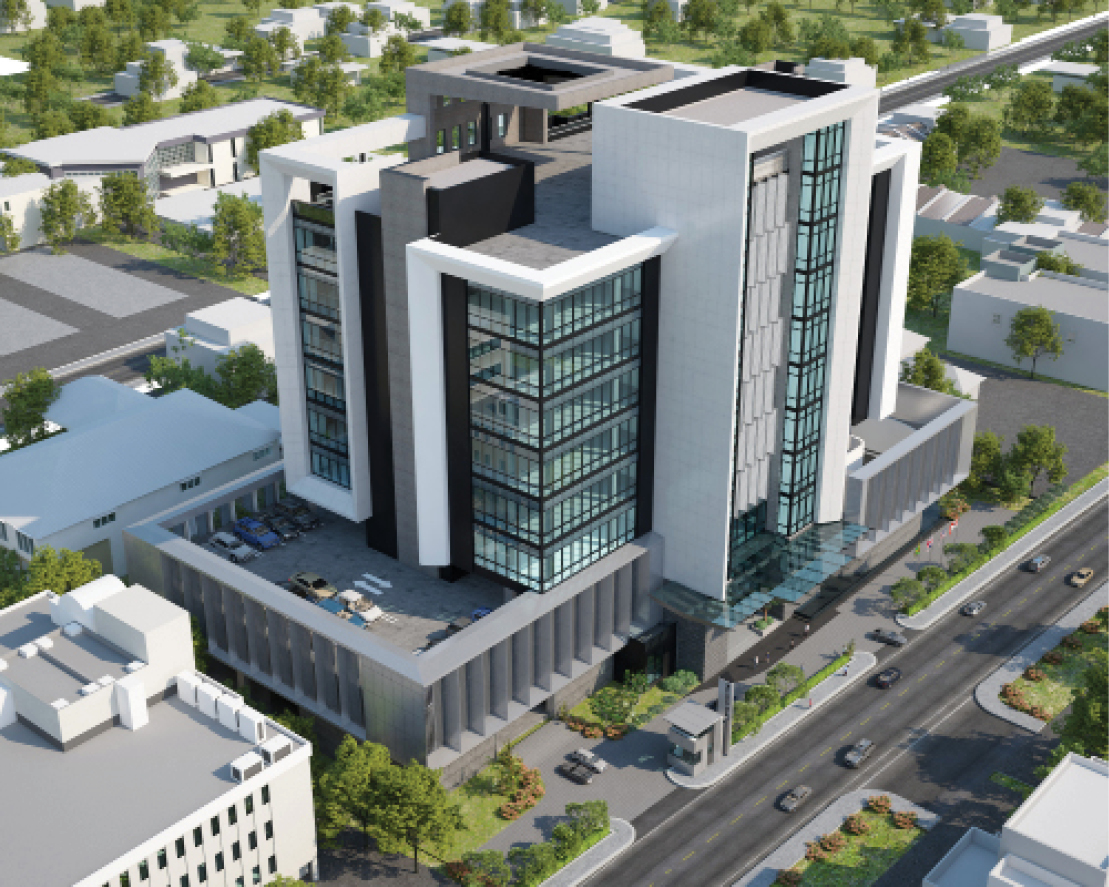 Results of Operations
The Group continued to unlock value from its major real estate investment assets by achieving another set of key milestones, namely:
• advancing the J$3.70 billion Belmont Road 9-storey commercial tower to 74.0% completion and remaining on track for completion in mid-2023, with four of the five floors effectively leased with 10-year renewable agreements;
• advanced the construction of the built-to-suit industrial warehouse facility on Spanish Town Road to 87.0% completion;
• made submissions to various agencies to secure approvals for the beachfront hospitality investment property in Mammee Bay, St. Ann;
• continued to engage in partnership discussions and financing options with international investors and financiers with regards to Sepheus Holdings Limited, the SRF subsidiary which holds the Mammee Bay asset.
Subsequent to the end of the quarter, Sygnus Real Estate Finance Limited (SRF) began exiting its J$1.00 billion investment in a REIN as the third-party project achieved practical completion in October 2022, thus leading to the start of inflows from the sale of units.
SRF completed the purchase of 58 Lady Musgrave Road, Kingston 10, post Q1 Nov 2022, and thus now owns both 56 Lady Musgrave Road and 58 Lady Musgrave Road, which are adjacent to each other.
The Group may be able to consider its first dividend payment during the 2023 calendar year, subsequent to completing its first investment life cycle, after exiting and or completing a number of investments and developments during the course of the year.
The Group remains fully focused on executing its strategy of unlocking value in real estate assets, as it seeks to continue increasing shareholder value.
Total investment income or core revenues was J$21.3 million for 3 Month 2022, compared with a loss of J$4.4 million for the three months ended November 2021 ("3 Month 2021"). This result was primarily driven by higher net interest income from a larger portfolio of REINs, which offset larger interest expense driven by an increase in loans and borrowings and notes payable.
The weighted average fair value yield on REINs was 11.2% compared with 10.l% last year, while the weighted average cost of debt was 5.1% compared with 5.0% last year. Subsequent to the end of the quarter, SRF began exiting its J$1.0 billion investment in a REIN which achieved practical completion in October 2022, as the Group began to receive the sale proceeds for purchased units as buyers completed the financing for their purchases.
In addition to the interest charged by the REIN, SRF also receives a profit-sharing component.
There was no gain on investment property during the quarter as these assets are only valued once at the end of each financial year, with the last valuations occurring in August 2022.
Share of gain on joint ventures, which also captures SRF's 70% ownership of the One Belmont development was immaterial during the quarter, as this development is only valued at the end of each financial year, with the last valuation occurring in August 2022.
Note, however, that One Belmont is scheduled to reach practical completion prior to the end of the current financial year, and as such, the revaluation of share of profit is likely to occur prior to the August 2023 year-end financial results. This revaluation may materially impact total investment income during the quarter in which it occurs. Note also, given One Belmont has already negotiated long term leases with tenants, to the extent where lease payments begin while SRF still maintains its share of the joint venture or a portion thereof, these lease flows may affect total investment income starting in the quarter during which this occurs.
SRF's total investment income is typically comprised of all the activities that were involved in the unlocking of value from its portfolio of real estate investment assets, namely: interest income on its REINs and the commitment fees related to this activity; gain or loss on its property investments, namely, on its investment properties, or on any real estate assets that were exited; and share of gain or loss on its joint venture investments.
Based on the nature of its business model, SRF's earnings during interim reporting quarters may experience "lumpiness" in total investment income and net profits, which is typically "smoothed out" at the end of each financial year, similar to what occurred in FYE Aug 2022 relative to the interim quarterly results.
The Group uses independent appraisers to value its investment assets annually. All investment properties are USD investment assets which are converted to JMD for financial reporting purposes. SRF's key strategic assets are held via wholly owned subsidiaries or joint ventures.
Net investment income or core earnings was a loss of J$82.4 million vs a loss of J$87.4 million for 3 Month 2021, driven by the J$21.3 million outturn for total investment income which was offset by higher operating expenses of J$103.7 million versus J$83.0 million last year. For FYE August 2022 SRF generated J$983.6 million in net investment income.
Net loss attributable to shareholders was J$172.5 million compared with a net loss of J$99.9 million last year, driven by the negative net investment income of J$82.4 million, a fair value loss on financial instruments of J$23.4 million (3 Month 2021: gain of J$10.9 million) and a net foreign exchange loss of J$66.7 million (3 Month 2021: loss of J$23.5 million). Note that SRF's net profit may be materially impacted by the completion of the One Belmont development and by the final net proceeds from exiting investments in REINs, which are scheduled to occur prior to the end of the current financial year.
At the end of the current financial year, SRF's net profit may also be materially impacted by changes in the valuation of its underlying real estate investment assets, as valuation for existing assets only occur once at the end of each financial year. Book value per share for Q1 Nov 2022 increased to J$22.71 compared with J$20.81 last year.
Note: the Group's return on average equity (ROE) was 11.3% at FYE Aug 2022 with an average ROE of 30.6% over the past three audited financial years. For FYE August 2022, SRF generated J$693.0 million in net profit.
Basic earnings per share (EPS) was negative J$0.53 compared with negative J$0.36 last year, while diluted EPS was negative J$0.49 compared with negative J$0.30 last year. Similarly, basic core earnings or net investment income per share (NIIPS) negative J$0.25 compared with negative J$0.31 last year, while diluted NIIPS was negative J$0.24 compared with negative J$0.27 last year. For FYE August 2022, SRF generated basic and diluted earnings per share of J$2.20 and J$2.06 respectively.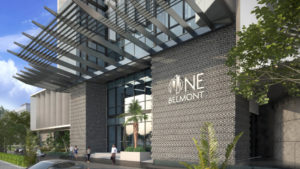 One Belmont | Commercial Tower: The J$3.70 billion 9-storey corporate office development is currently 74% completed, with construction remaining on track for the target April/May 2023 completion date. The substructure is 100% completed with pouring of concrete for all floors completed and the roof remaining to be poured. A fourth long-term agreement-to-lease which should have been executed in December 2022 was rescheduled for execution in January 2023. This means that four of the five floors are effectively leased once this fourth agreement is completed. The intended tenants have begun the process to select and execute their respective interior designs to meet their respective needs.
For more information on Sygnus Real Estate Finance Limited
Unaudited Results for the 3 Months Ended November 30, 2022 CLICK HERE