Jamaica Employers' Federation (JEF) President David Wan, Anticipates Lowering of Interest Rate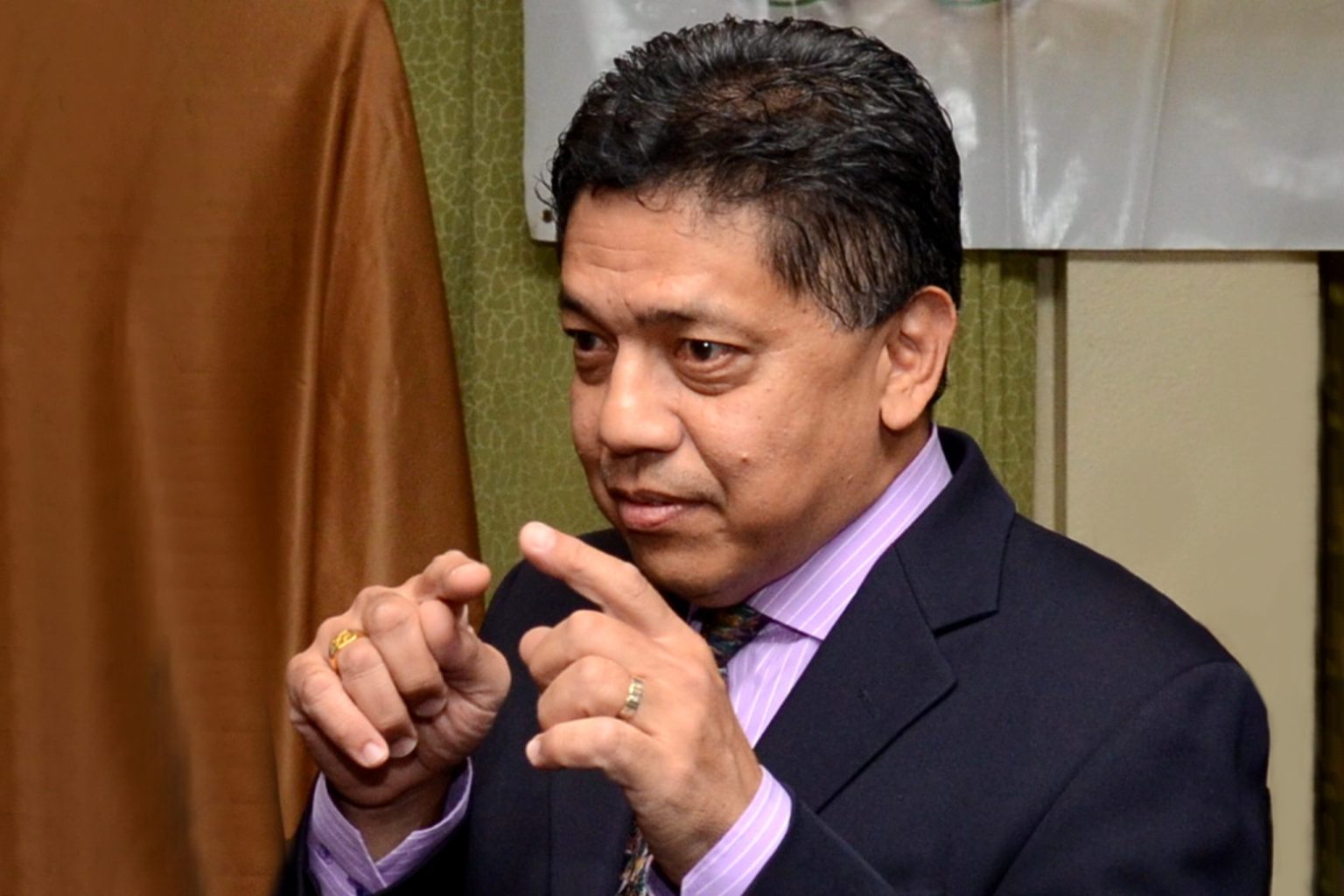 Jamaica Employers' Federation (JEF) President, David Wan, is anticipating that the Central Bank will commence lowering the policy interest rate on deposit-taking institutions' overnight placements soon, based on the latest inflation rate out-turn.
The Statistical Institute of Jamaica (STATIN) reports that inflation, which peaked at 11.8 per cent in April 2022 and has been falling since, dipped to 6.2 per cent in March.
The out-turn is within touching distance of the Bank of Jamaica's (BOJ's) four to six per cent target range.
It also surpassed projections indicated by Governor, Richard Byles, that inflation was "on track to fall within the range of 6.75 to 7.25 per cent for the [2022/23 financial] year".
"This outlook is consistent with global consensus forecasts for a fall in commodity and shipping prices. It also assumes that inflation expectations will continue to decline and… takes into account the Bank's overall monetary policy stance," Mr. Byles further stated.
That stance saw the BOJ's Monetary Policy Committee (MPC) gradually increasing the interest rate from 0.50 per cent to seven per cent in response to rising inflation, largely consequent on the economic fallout sparked by the COVID-19 pandemic, among other factors, which was intended to reduce consumer demand for certain goods.
This was pursued along with other measures to contain Jamaican dollar liquidity expansion and maintain relative foreign exchange market stability.
The BOJ has, however, held the policy rate at seven per cent, since inflation commenced decelerating.
Mr. Wan says the JEF is "most pleased that inflation has come back down to this level, which is slightly above the upper end of what the authorities are looking for".
"We, therefore, anticipate that the Central Bank, following the cues of the inflation rate, will [at] the next [MPC] meeting that they have… not only hold the rate [at seven per cent, but will] drop it by half a percentage point, because inflation has done what they wanted it to do," he adds.
Mr. Wan says based on the latest 12-month out-turn, to the end of March, there is a definite "crystal clear" downward trend in inflation and predicts that "it's going to come down more".
He maintains that the policy interest rate reduction anticipated, once it materialises, is "going to be good for business, because the banks will follow, sooner or later, with dropping interest rates on the car loans, on maybe, the home mortgages, and the business loans".
"The cost of doing business should, therefore, go down with this downward movement [in the interest rate]," the JEF President adds.
Mr. Wan also praises the authorities for "very cleverly" engineering foreign exchange stabilisation and appreciation, noting this, too, has served to temper inflation.
He notes that between three and six months ago, the exchange rate averaged approximately $155 to US$1.
"It's down to $153-plus-something. So that has made imports a little cheaper, because the Dollar is now $153 not $155, and that reduction, small as it sounds, is another factor in tempering… and even causing a little downward movement in inflation," Mr. Wan tells JIS News.
An additional factor that he says is driving down inflation is a "loosening up" of the global supply chain, which was largely crippled by the pandemic's onset, "where you had factories shutdown in certain regions, and you had shipping services shutdown, among other things"
"I think that is well on its way back to normal, including the rise in shipping costs, which a lot of people have spoken about. The information I have… is that that cost is back down to the normal range now. So that's very positive," Mr. Wan says.
Senior BOJ Deputy Governor, Dr. Wayne Robinson, has indicated that consequent on the Bank's policy actions, "along with the fact that we have been seeing a lowering of the prices of some international commodities over the past 10 months… we have been seeing a general reduction in the rate of inflation".
"We actually responded very swiftly, early and decisively to the increase… that we've been seeing… which was actually spurred by rising inflation globally," he stated during a recent Jamaica Information Service (JIS) 'Think Tank'.
Inflation is projected to return to the four to six per cent target range during the final three months of 2023, between October and December.
"We are cautiously optimistic. Inflation is trending in the right direction. Indications suggest that it will continue to do so and that we should converge to the target by the end of the year," Dr. Robinson said.
He pointed out, however, that "there are risks to this projection and there are things that we have to keep an eye on".
These, the Deputy Governor informed, include global oil prices, labour market conditions, and natural disasters.
Dawgen Global and NeedStreet Web Technologies Join Forces to Transform Healthcare in the Caribbean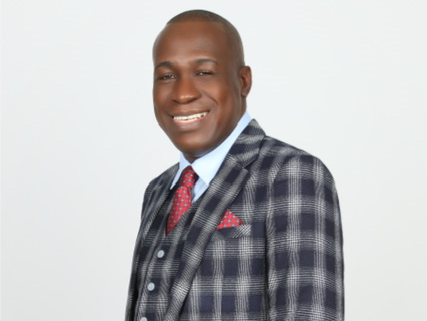 Dawgen Global, a renowned multidisciplinary professional service firm specializing in innovative business solutions, is proud to announce its partnership with
NeedStreet Web Technologies Pvt Ltd. as the authorized reseller of ContinuousCareTM, an innovative telemedicine and telehealth software platform, across numerous Caribbean nations.
The collaboration between Dawgen Global and NeedStreet marks a significant milestone in healthcare provision for the Caribbean region. ContinuousCare's groundbreaking capabilities are set to revolutionize healthcare delivery, ensuring communities have uninterrupted access to vital healthcare services. By connecting medical practitioners, governments, and other stakeholders, this software is poised to transform healthcare accessibility throughout the Caribbean.

Dr. Dawkins Brown, the Executive Chairman of Dawgen Global, expressed his enthusiasm for the partnership, stating, "Our collaboration with NeedStreet represents a transformative leap in health care provision for the Caribbean. We are truly excited to bring ContinuousCare's capabilities to medical practitioners, governments, and other stakeholders. This software will revolutionize healthcare delivery, ensuring our communities have constant, reliable access to vital healthcare services."
ContinuousCareTM, developed by NeedStreet Web Technologies, is a comprehensive telemedicine and telehealth software solution that empowers healthcare providers to connect with their patients and efficiently manage their practices online. This robust platform encompasses various essential features, including practice marketing, reputation management, patient engagement, telehealth services, and practice management tools.
The software's  feature set includes a marketing-ready website integrated with online appointments for both in-person and telehealth visits, online payment processing, and telehealth features such as video calls, asynchronous telehealth consultations, and remote patient monitoring. The integrated patient portal enables patients to access and update their health data and engage in telehealth sessions with their healthcare providers. Additionally, providers benefit from a comprehensive admin console that streamlines practice management and automates patient engagement through various channels, including SMS, email, WhatsApp, and push notifications. To ensure seamless connectivity on the go, both patients and providers can access mobile apps, and the platform seamlessly
integrates with a range of Bluetooth and server-based health devices, allowing patients to automatically send their health data to their providers.
ContinuousCareTM is also set to incorporate cutting-edge generative AI technologies from OpenAI, the company behind ChatGPT, which will introduce a range of AI-based features to further enhance the platform's capabilities.
Ms. Chenju Venugopal, Director of Customer Development at NeedStreet Web Technologies, expressed her excitement about the partnership, stating, "This collaboration signifies a shared commitment to improving patient care through technological innovation. We are thrilled to work alongside Dawgen Global to empower healthcare providers with the tools they need to manage and monitor their patients remotely."
By securely connecting healthcare providers and patients, ContinuousCareTM enhances the understanding of personalized healthcare needs and facilitates the interpretation of health data.
This powerful software platform offers health practitioners in the Caribbean region an effective, convenient, and responsive solution to support chronic patients.
With the expansion of ContinuousCareTM across numerous Caribbean nations, including the Bahamas, Jamaica, Barbados, Bermuda, St. Kitts and Nevis, St. Lucia, Antigua, Turks and Caicos, British Virgin Islands, US Virgin Islands, Guyana, Puerto Rico, Cayman Islands, Trinidad & Tobago, Dominica, Belize, Bahamas, and St. Vincent and the Grenadines, Dawgen Global and NeedStreet Web Technologies are driving a transformative shift in healthcare accessibility throughout the region.
About Dawgen Global
Dawgen Global is a multidisciplinary professional service firm that provides innovative business solutions to a diverse clientele. With a commitment to excellence, Dawgen Global specializes in delivering cutting-edge services across various industries, ranging from finance and technology to healthcare and beyond
About NeedStreet Web Technologies Pvt Ltd
Founded in 2011, NeedStreet is an Indian corporation dedicated to providing innovative technology solutions in various domains. Their ContinuousCareTM platform is designed to enhance the healthcare delivery system, promoting better accessibility, and patient engagement.