Grateful For The Dawning Of A New Jamaica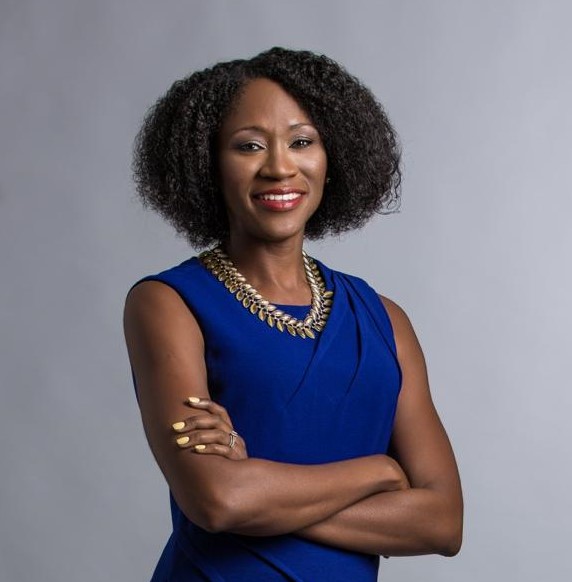 In 2009, I was contemplating leaving my job at McKinsey & Company in Atlanta. I was searching for work with more meaning, a more manageable lifestyle and possibly closer to my family in New York. I had not lived in Jamaica for twenty years, but I had always wondered what it would be like to live and work in Jamaica.
Based on that, a friend sent my résumé to four CEOs in Jamaica. I did not think anything would come of it and expected that I would likely end up working in NYC, where I would be closer to my parents. But that was not to be as Patrick Hylton called me on the very same day he received my résumé, and the rest, as they say, is history. I spoke to Patrick on an afternoon in November 2009 and I joined NCB on February 15, 2010 on a three-year contract. Never in my wildest dreams did I think I would still be in Jamaica ten years later. Many of my loved ones thought I was crazy for leaving a "good job" with my "good JPMorgan, Wharton, McKinsey credentials" and moving back to the "third-world". Moving to Jamaica and choosing NCB has been fortuitous.
The Jamaica I moved back to in January 2010 was one of the most indebted countries in the world with low growth and productivity, high crime and poverty and poor infrastructure. Fast forward to today – Ocho Rios is less than an hour away on our new highway, and the infrastructure improvements continue.
Jamaica has completed its economic reform programme, which has put us on a path to economic growth and sustainability. Unemployment is below 8%. Annual GDP growth, while still in single digits, is multiples of what it has been for the past 20 years.
The Jamaica Stock Exchange was the world's best-performing stock exchange in 2018.  The economic reform programme is a testament to the power that can be unlocked when there is bi-partisan support and collaboration with the private and public sectors, civil society and unions on issues of importance for all citizens.
Notwithstanding all these improvements since 2010, significant challenges remain for our nation. We still have work cut out for us on crime and corruption, health care, and poverty. A team member recently asked me what keeps me here.  It was a great opportunity for a 10-year retrospective. In summary, I see how far we have come in the last ten years. I am truly grateful for what has happened and hopeful for what is to come.
Jamaica is a beautiful place – but the sun, sand and sea landscapes are only part of its beauty. The real beauty of Jamaica is in its people. I am continuously inspired by our resilience and extraordinary accomplishments in the face of daunting challenges. When we rally together to support our high schools at Boys and Girls Champs, our athletes at the Olympics, to help someone that has experienced a fire, to rescue someone from an overflown gully, or to feed someone even when we are hungry ourselves, our beauty shines through again and again. As the CEO of the N.C.B. Foundation, I get to witness this resilience and drive to be extraordinary every day and I also get to help, and for that, I am humbled and grateful.
With 1% of profits of the NCB Financial Group going toward the N.C.B. Foundation each year, the funds available to the Foundation to build our communities also continues to grow as the Group's performance improves. This Christmas, the N.C.B. Foundation will continue its annual Grant-A-Wish programme, which allows us to assist some of Jamaica's neediest organisations and people in the holiday season.  We launched our season of giving in November with a gift of $25M to the University of the West Indies to support the 2019 graduates who are struggling with student loan debt.
We will also be donating $12M to children's homes, golden age/nursing homes, organisations supporting persons with disabilities, and persons that do good in their communities during this year's programme. We are asking Jamaicans to lend a helping hand and help us to show gratitude for the work of these organisations by submitting your votes and nominations at gratitude.jncb.com. Voting concludes on December,16, 2019. Visit gratitude.jncb.com for further details.
Jamaica is on its way up, and the world is taking note. Our trajectory will continue to be positive with a combination of the big and bold strokes such as the Economic Programme Oversight Committee (EPOC) collaboration, as well as our own daily acts of kindness. Join me in gratitude for what we have achieved and in working toward continued growth for Jamaica this holiday season and for decades to come.
Nadeen Matthews Blair is CEO of the N.C.B. Foundation.
Kelli-Dawn Hamilton Appointed CEO of the Jamaica Special Economic Zone Authority (JSEZA).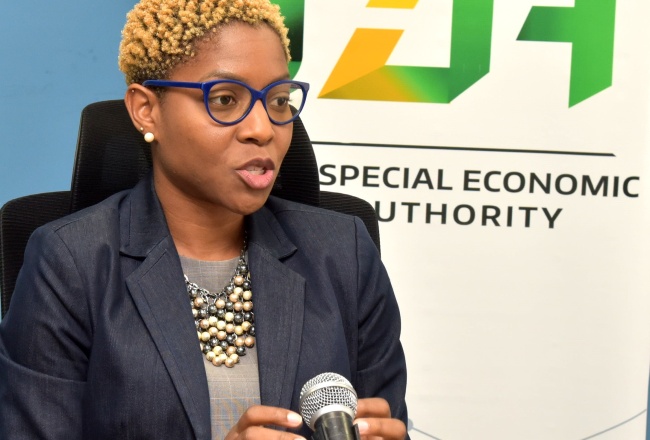 Kelli-Dawn Hamilton is the new Chief Executive Officer (CEO) of the Jamaica Special Economic Zone Authority (JSEZA).
Mrs. Hamilton, who assumed office on October 26, will lead the entity into its next phase of growth and development.
She served as the Authority's most recent Interim CEO.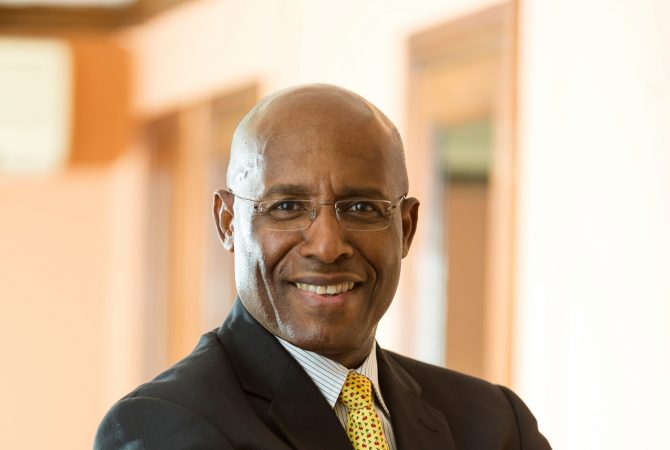 Minister of Industry, Investment and Commerce, Senator the Hon. Aubyn Hill, in his congratulatory statement, said that Mrs. Hamilton will "bring significant experience to the role".
He noted that she has an acute sense of leadership that will propel Jamaica's export agenda and attract foreign investments to support the country's economic growth.
Chairman of the Authority, Chirstopher Levy, expressed his confidence in the new CEO, stating that "we are thrilled to welcome Mrs. Hamilton back to the Jamaica Special Economic Zone Authority".
"Her proven leadership and strategic insights will undoubtedly accelerate our growth trajectory and reinforce our commitment to delivering exceptional value to our customers and stakeholder," Chairman of the Authority, Chirstopher Levy
Mrs. Hamilton said she is happy to be rejoining the JSEZA family and looks forward to leveraging the company's strong foundation and talented workforce to drive innovation and sustainable growth for Jamaica's special economic zones.
"Together, we will continue to create and build upon the company's legacy of excellence and reinforce our position as a strategic hub for trade and commerce in the Caribbean Region," she said.
Mrs. Hamilton has a proven track record and expertise in trade policy, communications and business development and brings to the table a wealth of experience in business advocacy and client relationships, having previously served in various technical and leadership roles at the Jamaica Promotions Corporation (JAMPRO), First Global Bank and the Airports Authority of Jamaica (AAJ).
Her strategic vision, strong leadership abilities, and extensive industry knowledge make her an ideal fit to steer the JSEZA towards continued success and global expansion.
Mrs. Hamilton holds a Master of Science Degree in Comparative Politics and Political Theory from the University of the West Indies, Mona, and has demonstrated her commitment to excellence and leadership throughout her career.
The JSEZA is an agency under the Ministry of Industry, Investment and Commerce charged with driving economic growth through the establishment of special economic zones.
Since its inception in 2016, the company has been at the forefront of foreign and local direct investment attraction within Jamaica's special economic zone regime.
By: SHERIKA HALL JIS