Dawgen introduces breakthrough cybersecurity services for Caribbean businesses, powered by Ostra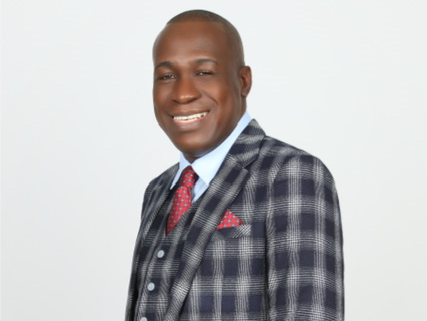 Dawgen Global, through its member firm Dawgen USA, Inc., has launched a breakthrough cybersecurity service offering for businesses operating in the Caribbean.  Dawgen Global cybersecurity practice is now powered by Ostra Cybersecurity. Ostra's proprietary, multifaceted, plug-and-play infrastructure provides a sphere of protection unmatched by any individual product in the marketplace. Ostra provides businesses peace of mind by eliminating cyber risk with one comprehensive solution so they can focus on what is most important… growing their business.
Dawgen Global is an integrated, multidisciplinary professional services firm in the Caribbean Region that provides several professional services, including: Audit, Accounting, Tax, IT, Risk, HR, Performance, M&A, Corporate Recovery and other advisory services.
According to the executive chairman of Dawgen Global, Dr. Dawkins Brown, the firm's entry into cybersecurity services is an expansion of its Risk Advisory practice. "We are a business solutions firm that focuses on clients' needs," states Dr. Brown. "Dawgen is focused on adding value to our clients— and we see it as part of our duty to integrate relevant products and services that help them deal with the realities of the current threat landscape, which includes significant cybersecurity risks to organizations of every size."
Dawgen's cybersecurity services will focus on the entire spectrum of increasing and emerging risks— including disruption due to innovation, cyber threats, geopolitical instability, and other trends—and helping clients create more value for their organizations through intelligent risk-management strategies.  .
"Ostra is excited to work with Dawgen Global as a trusted partner," said Mike Barlow, Director of Strategic Partnerships at Ostra. "They are uniquely poised to introduce this Fortune 100-caliber, comprehensive cybersecurity solution to help protect businesses in the Caribbean."
Responding to growing cybersecurity risks
Cybersecurity is essential for the community of small businesses and medium-sized companies to address. According to Small Business Trends and the Verizon Business 2020 Data Breach Investigations Report (2020 DBIR), nearly one-third of data breaches in 2020 involved small businesses.
Dawgen Global's cybersecurity practice, powered by Ostra, will provide affordable data security solutions to businesses who are experiencing massive change in their virtual workforces, expanding their IT infrastructure, and navigating an ever-increasing number of data security regulations.
The need to maintain appropriate levels of cybersecurity and data privacy is critical to society at large, and its importance is growing daily. Rapid advancements in technology have resulted in a large-scale integration of computing, communication, and information technologies into virtually every aspect of our society. These technologies are at the heart of emerging advancements in transportation, manufacturing, logistics, healthcare, utilities, recreation, financial, social media, and many other domains. The incorporation of cyber technologies into a wide array of industries is tearing down barriers as information is gathered and shared in order to facilitate previously unimaginable improvements in capabilities, efficiency, and cost.
This is why, when a ransomware attack or data breach occurs,  the damage is rarely confined to one company, region, or industry. An attack designed to impact one network may inadvertently or deliberately infect, impair or disable any other systems that are associated with it. Small companies are often targeted because hackers want access to their clients' customer lists, proprietary technology, credit card records, or employees' personal information—all of which can open up additional avenues for financial exploitation. Cyberattacks also blur the lines between state-versus-state "warfare" activities, state-sponsored intelligence activities, and criminal activities.
About Dawgen Global
Dawgen Global is an integrated, multidisciplinary professional service firm providing a wide range of services including: Audit , Advisory, Tax, Legal and Compliance ,Technology, and Risk. The firm is organized in Business Units to better serve clients. These includes: Dawgen Auditors, Dawgen Advisors, Dawgen Finance, Dawgen Media, Dawgen Tech, Dawgen HR Solutions, and Dawgen Legal and Compliance.
About Ostra Cybersecurity
As a next-generation MSSP, Ostra Cybersecurity combines best-in-class tools, proprietary technology and exceptional talent to deliver Fortune 100-level protection for businesses of all sizes. The result is a multi-layered, 360° solution that allows you to set it and forget it. For more information, visit www.ostra.net.
JAMPRO's President Diane Edwards Makes A Career Step Amidst Praise For Achievements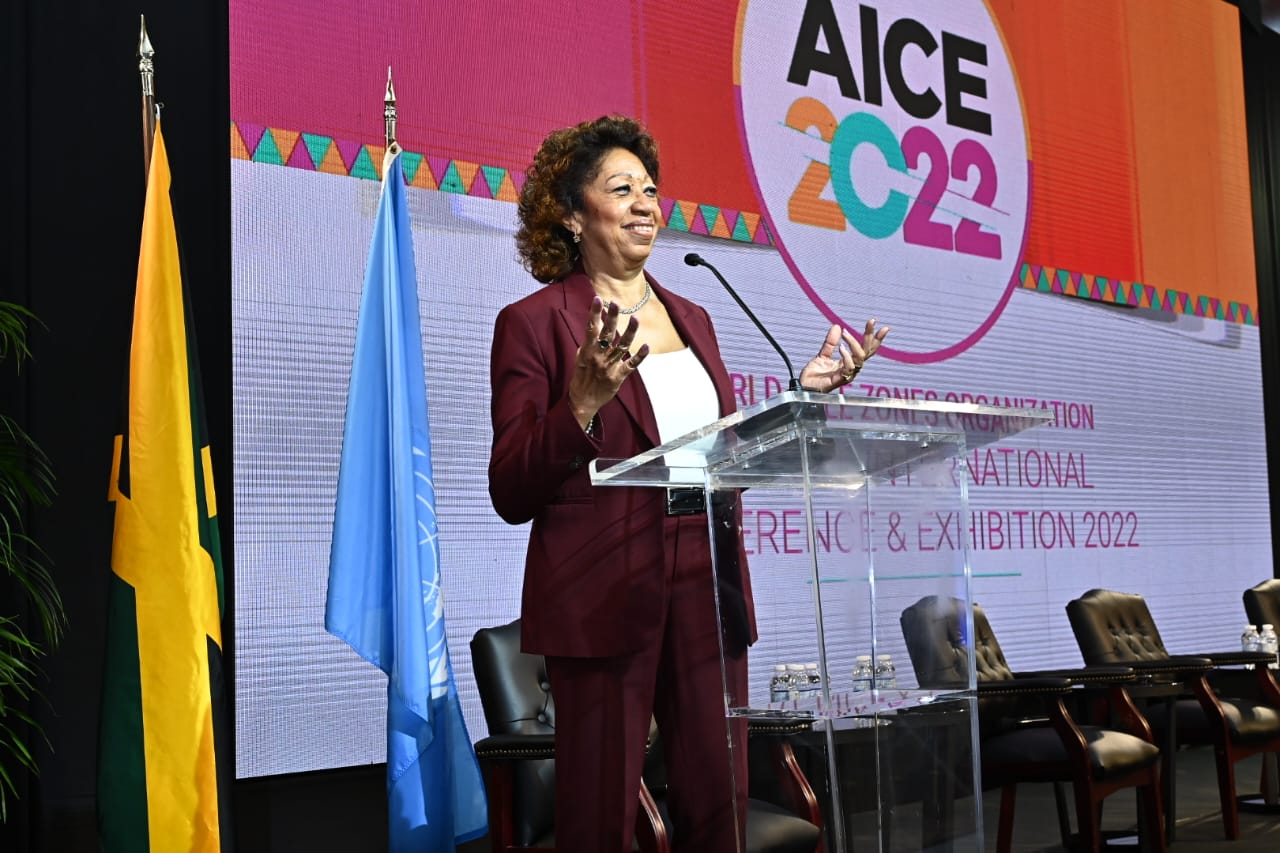 It is with regret that we advise that President Diane Edwards has given notice that she will not be renewing her contract, which ends December 31, 2022. She has opted instead to pursue her next career opportunities.
Over the last 9 years, under the stewardship of President Edwards, JAMPRO has been perceived by incoming investors as responsive and constantly helpful. Under her leadership, JAMPRO has taken on an enhanced marketing orientation, driven by pro-active team of professionals.
Ms. Edwards has led JAMPRO to be a leading government organization that has provided local and international investors in the tourism, manufacturing, and mining sectors with significant assistance to overcome difficulties as the seek to do business in Jamaica. The Global Digital Services (Business Process Outsourcing) (BPO) industry has moved from 12,000 jobs in 2013 to 54,000 jobs in 2022 through the attraction of new BPO companies and the creation of an ecosystem for multiple expansions across the country. Ms. Edwards and JAMPRO have played important roles in attracting these BPO businesses to assist the Jamaican economy.
Over the period, JAMPRO also commenced the implementation of transformative projects such as the creation of a National Business Portal and the establishment of a National Investment Policy, while advocating for the creation of a cannabis and hemp industry. In addition, the organisation has led the development and implementation of multiple sector strategies geared towards development and growth such as the National Global Digital Services Strategy, the National Manufacturing Strategy and the draft National 4-Year Agribusiness Strategy.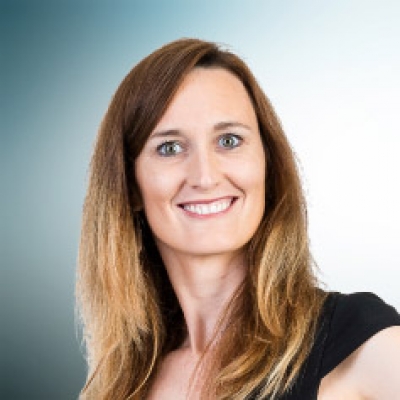 Melanie Subratie, Chair of JAMPRO, expressed her appreciation for the strong relationship she has built with Diane and gratitude for the work they have done together noting that "I have long been a champion of the sterling work done by JAMPRO and as a fellow female leader, I have admired Diane's transformation of the organisation into a client-centric, results driven agency, leading the cause of the private sector. I am sorry to see her go, but I know that she has led a remarkable team who will continue her stellar work. There is no doubt in my mind that the Jamaica BPO industry would not exist in its current form without the work of Diane and her team at JAMPRO. They literally built an industry from the ground up."
Senator the Honourable Aubyn Hill, Minister of Industry, Investment and Commerce added that "Diane's endeavours to stimulate export and investment have played a significant role in the growth of the nation's capabilities. Her management of JAMPRO and contributions to Jamaica's economic development will be remembered."
The Chair of JAMPRO advised that "I will continue to work closely with Diane, who is keen on supporting the process, to ensure a smooth and seamless transition. The role of the President of JAMPRO is vital to nation building and all efforts will be made to source the best talent over the next 3 months."
The JAMPRO Board, supported by its Human Resource Committee, will immediately begin the process to recruit a new President.