Corporate Movements – September 2022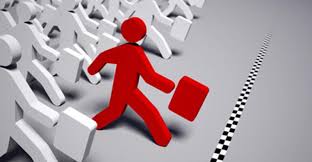 Access Financial Services Limited (AFS) wishes to advise of the resignation of Ms. Deveta McLaren, Manager-Sales & Marketing effective September 30, 2022. AFS would like to take this opportunity to thank Ms. McLaren for the diligence with which she executed her responsibilities and her dedication to the company during her tenure.
PARAMOUNT TRADING (JAMAICA) LIMITED – APPOINTMENT OF HEAD OF PEOPLE & CULTURE, CUSTOMER SERVICE AND MARKETING
Upon the departure of Ms. Maxine Hutchinson on 26th August, 2022, Paramount Trading (Jamaica) Limited on-boarded a Head of People & Culture, Customer Service and Marketing, Dr. Cecile Dennis, to lead the development of people and culture. Her appointment took effect 8th September, 2022.
Key Insurance Company Limited (the Company) is pleased to announce that Mrs. Nichole Case and Mrs. Ashley-Ann Foster Horne were appointed to the Board of Directors of the Company at a meeting held on September 7, 2022.
Barita Investments Limited (BIL) has advised of the appointment of Mr. Ian Anderson to the position of Vice President, Information Technology within the Company, effective  August 1, 2022.
Carreras Limited (CAR) has advised that Ms. Daidrey Miller will be joining the Company in the role of HR Business Partner effective August 15, 2022.
Victoria Mutual Investments Limited (VMIL) has today announced the following changes to its talent pool in line with its robust strategic plan and bold business targets:
Effective September 1, 2022, Mr. Brian Frazer, CFA joins the VM Group as Deputy Chief Executive Officer at Victoria Mutual Investments Ltd and Victoria Mutual Wealth Management Limited. Brian will work closely with Rezworth Burchenson, Chief Executive Officer in accelerating the implementation of the organisation's bold strategic objectives.
Brian has vast experience in trading, treasury, asset management, risk management, operations, and product development. Brian also has experience developing the strategic direction for investment management and product development for mutual funds, unit trust funds and institutional asset management business lines across the English-speaking Caribbean. Brian has led investment management teams which had responsibility for the management of assets of over US$1.9 Billion on behalf of unit trust funds, mutual funds, pension funds, corporate clients, and individual investors across the region.
Brian earned his undergraduate degree in Accounting and Economics at the University of the West Indies and has received professional training in accounting, asset/liability, and risk management both locally and overseas. Brian is a Chartered Financial Analyst (CFA) Charterholder and is a member of the CFA Institute. He is the founding President of CFA Society Jamaica and currently serves as a Director and the Chair of the Membership Committee of the Pension Industry Association of Jamaica. Brian was also a director of the Caribbean Alternative Investments Association.
GraceKennedy Limited (GKL) – Appointment President & CEO – First Global Bank Limited: Radcliffe Daley GraceKennedy Limited (GKL) has advised of the appointment of Mr. Radcliffe Daley as the President & Chief Executive Officer of First Global Bank (FGB) Limited, effective September 1, 2022.
Mr. Daley has been acting in the role since July 18, 2022, following the resignation of Mrs. Mariame McIntosh Robinson from the post. Mr. Daley has over thirty (30) years' experience in retail, corporate and investment banking. He is supported in the role by FGB's strong and experienced management team and its Board of Directors, which continues to be chaired by Mr. Peter Moses.
Corporate Movements – May 2022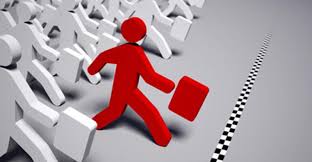 Following a Board Meeting held by SSL Venture Capital Jamaica Limited (SSLVC) on May 26, 2022, SSLVC has advised of the following resignations from the Board of Directors of the Company:
Mr. Zachary Harding effective May 26, 2022;
Mr. John Jackson effective May 26, 2022;
Ms. Christine Birch effective May 26, 2022;
Mr. Brent Ciurlino effective May 26, 2022.
SSLVC further advised that Mr. Jeffrey Cobham also resigned as Director and Chairman of the Board effective May 26, 2022 and Mr. C. Leopold Nesbeth was appointed Director and Chairman of the Company with immediate effect. Mr Zachary Harding also demitted the office of CEO of SSLVC effective the same date, and Mr Anthony Dunn has demitted the office of Chief Operations Officer (COO). For clarity, Mr Harding and Mr Dunn remain in their respective roles in the SSL Group (which is no longer a related party to SSLVC).
During the same Board Meeting, the following individuals were also appointed to serve as Directors of the Company:
Mr. Dino Hinds;
Mr. Robert Barnes;
Ms. Christine E. Johnson Spence;
Mr. Anika N Jengelley.
The Board decided that the company will hold an Extraordinary General Meeting on 13th of June 2022 at 10:00 am to consider changing the company name.
AspireSec Limited will continue to serve as Company Secretary. SSLVC thanks the outgoing managers and board members for their service to the Company.
Carreras Limited (CAR) wishes to advise that Ms. Cammeca Cookhorn has resigned her position as Legal and External Affairs Manager, effective 31 May 2022.
Seprod Limited informs that Ms. Tricia Hill, Country Manager, Trinidad & Tobago resigned effective May 4, 2022. Ms. Hill joined the Seprod Group in 2016 and provided creditable service during her tenure. The Board, Management and Staff thank Ms. Hill for her contribution and wish for her success in her endeavors.
Caribbean Producers Jamaica Limited is pleased to announce the appointment of Todd Stromme as the Chief Executive Officer of the Company, effective June 1, 2022. In this role, he will be responsible for overseeing all activities of the Company, including Jamaica, St. Lucia, and any other future subsidiaries. Todd has extensive experience in the Foodservice industry. He has a proven track record with over 30 years of Senior and Executive Management and leadership within Food Service companies. Before being appointed CEO of Caribbean Producers Jamaica, Todd served as the President & Corporate Executive at Nicholas & Company in Las Vegas. Todd also served as VP of Sales and Marketing for Food Service of America. Todd prides himself on being flexible, organized, and a highly motivated self-starter that is passionate about moving the business forward. Todd Stromme holds a Bachelor's degree from UNLV Lee Business School
Guardian Holdings Limited ("GHL") wishes to advise that Mr. Ian Chinapoo has been appointed as Chief Executive Officer of GHL effective October 1, 2022.
GHL is pleased to advise that Mrs. Samanta Saugh has been appointed in an acting capacity as Group Chief Financial Officer with effect from May 15, 2022.
GHL is pleased to announce some very significant changes to our organization structure that has recently been approved by the Group Board. These changes relate to the creation of the new position of Group Head of Life, Health and Pensions ("LHP"). The mandate of this new role is to ensure the promulgation of best practices across Guardian Life of the Caribbean Limited and Guardian Life Limited as well as to oversee the consolidation of the back offices of these LHP subsidiaries.
It is with great pleasure that GHL informs you that Mr. Eric Hosin, who presently holds the position of President, Guardian Life Limited will be appointed to the position of Group Head of Life, Health and Pensions and Ms. Meghon Miller-Brown will be appointed to the position of President, Guardian Life Limited. Both of these appointments will be effective June 1st, 2022.
Barita Investments Limited (BIL) has advised of the following Senior Management appointment within the Company: Mr. Geoffery Romans was appointed Head, Financial Risk – Frameworks and Administration effective May 2, 2022. In this role, he will be responsible for ensuring the adequacy of risk models and processes to support the governance, identification, measurement, and monitoring of financial risks across the Group. Mr. Romans has over 10 years of extensive executive management and governance experience with emphasis on the areas of market and liquidity risk management together with treasury operations and general asset-liability management. Mr. Romans previously served as Regional Director of Market Risk Management at Scotiabank with a remit which spanned the territories across the English-speaking Caribbean where he held principal responsibility for ensuring that business strategies and initiatives were executed in compliance with internal and regulatory risk governance frameworks. He holds an MBA from Heriot-Watt University, a BSc. in Actuarial Science from the University of the West Indies, and is an Associate of the Society of Actuaries.