Corporate Movements – May 2022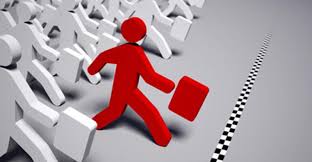 Following a Board Meeting held by SSL Venture Capital Jamaica Limited (SSLVC) on May 26, 2022, SSLVC has advised of the following resignations from the Board of Directors of the Company:
Mr. Zachary Harding effective May 26, 2022;
Mr. John Jackson effective May 26, 2022;
Ms. Christine Birch effective May 26, 2022;
Mr. Brent Ciurlino effective May 26, 2022.
SSLVC further advised that Mr. Jeffrey Cobham also resigned as Director and Chairman of the Board effective May 26, 2022 and Mr. C. Leopold Nesbeth was appointed Director and Chairman of the Company with immediate effect. Mr Zachary Harding also demitted the office of CEO of SSLVC effective the same date, and Mr Anthony Dunn has demitted the office of Chief Operations Officer (COO). For clarity, Mr Harding and Mr Dunn remain in their respective roles in the SSL Group (which is no longer a related party to SSLVC).
During the same Board Meeting, the following individuals were also appointed to serve as Directors of the Company:
Mr. Dino Hinds;
Mr. Robert Barnes;
Ms. Christine E. Johnson Spence;
Mr. Anika N Jengelley.
The Board decided that the company will hold an Extraordinary General Meeting on 13th of June 2022 at 10:00 am to consider changing the company name.
AspireSec Limited will continue to serve as Company Secretary. SSLVC thanks the outgoing managers and board members for their service to the Company.
Carreras Limited (CAR) wishes to advise that Ms. Cammeca Cookhorn has resigned her position as Legal and External Affairs Manager, effective 31 May 2022.
Seprod Limited informs that Ms. Tricia Hill, Country Manager, Trinidad & Tobago resigned effective May 4, 2022. Ms. Hill joined the Seprod Group in 2016 and provided creditable service during her tenure. The Board, Management and Staff thank Ms. Hill for her contribution and wish for her success in her endeavors.
Caribbean Producers Jamaica Limited is pleased to announce the appointment of Todd Stromme as the Chief Executive Officer of the Company, effective June 1, 2022. In this role, he will be responsible for overseeing all activities of the Company, including Jamaica, St. Lucia, and any other future subsidiaries. Todd has extensive experience in the Foodservice industry. He has a proven track record with over 30 years of Senior and Executive Management and leadership within Food Service companies. Before being appointed CEO of Caribbean Producers Jamaica, Todd served as the President & Corporate Executive at Nicholas & Company in Las Vegas. Todd also served as VP of Sales and Marketing for Food Service of America. Todd prides himself on being flexible, organized, and a highly motivated self-starter that is passionate about moving the business forward. Todd Stromme holds a Bachelor's degree from UNLV Lee Business School
Guardian Holdings Limited ("GHL") wishes to advise that Mr. Ian Chinapoo has been appointed as Chief Executive Officer of GHL effective October 1, 2022.
GHL is pleased to advise that Mrs. Samanta Saugh has been appointed in an acting capacity as Group Chief Financial Officer with effect from May 15, 2022.
GHL is pleased to announce some very significant changes to our organization structure that has recently been approved by the Group Board. These changes relate to the creation of the new position of Group Head of Life, Health and Pensions ("LHP"). The mandate of this new role is to ensure the promulgation of best practices across Guardian Life of the Caribbean Limited and Guardian Life Limited as well as to oversee the consolidation of the back offices of these LHP subsidiaries.
It is with great pleasure that GHL informs you that Mr. Eric Hosin, who presently holds the position of President, Guardian Life Limited will be appointed to the position of Group Head of Life, Health and Pensions and Ms. Meghon Miller-Brown will be appointed to the position of President, Guardian Life Limited. Both of these appointments will be effective June 1st, 2022.
Barita Investments Limited (BIL) has advised of the following Senior Management appointment within the Company: Mr. Geoffery Romans was appointed Head, Financial Risk – Frameworks and Administration effective May 2, 2022. In this role, he will be responsible for ensuring the adequacy of risk models and processes to support the governance, identification, measurement, and monitoring of financial risks across the Group. Mr. Romans has over 10 years of extensive executive management and governance experience with emphasis on the areas of market and liquidity risk management together with treasury operations and general asset-liability management. Mr. Romans previously served as Regional Director of Market Risk Management at Scotiabank with a remit which spanned the territories across the English-speaking Caribbean where he held principal responsibility for ensuring that business strategies and initiatives were executed in compliance with internal and regulatory risk governance frameworks. He holds an MBA from Heriot-Watt University, a BSc. in Actuarial Science from the University of the West Indies, and is an Associate of the Society of Actuaries.
JAMPRO's President Diane Edwards Makes A Career Step Amidst Praise For Achievements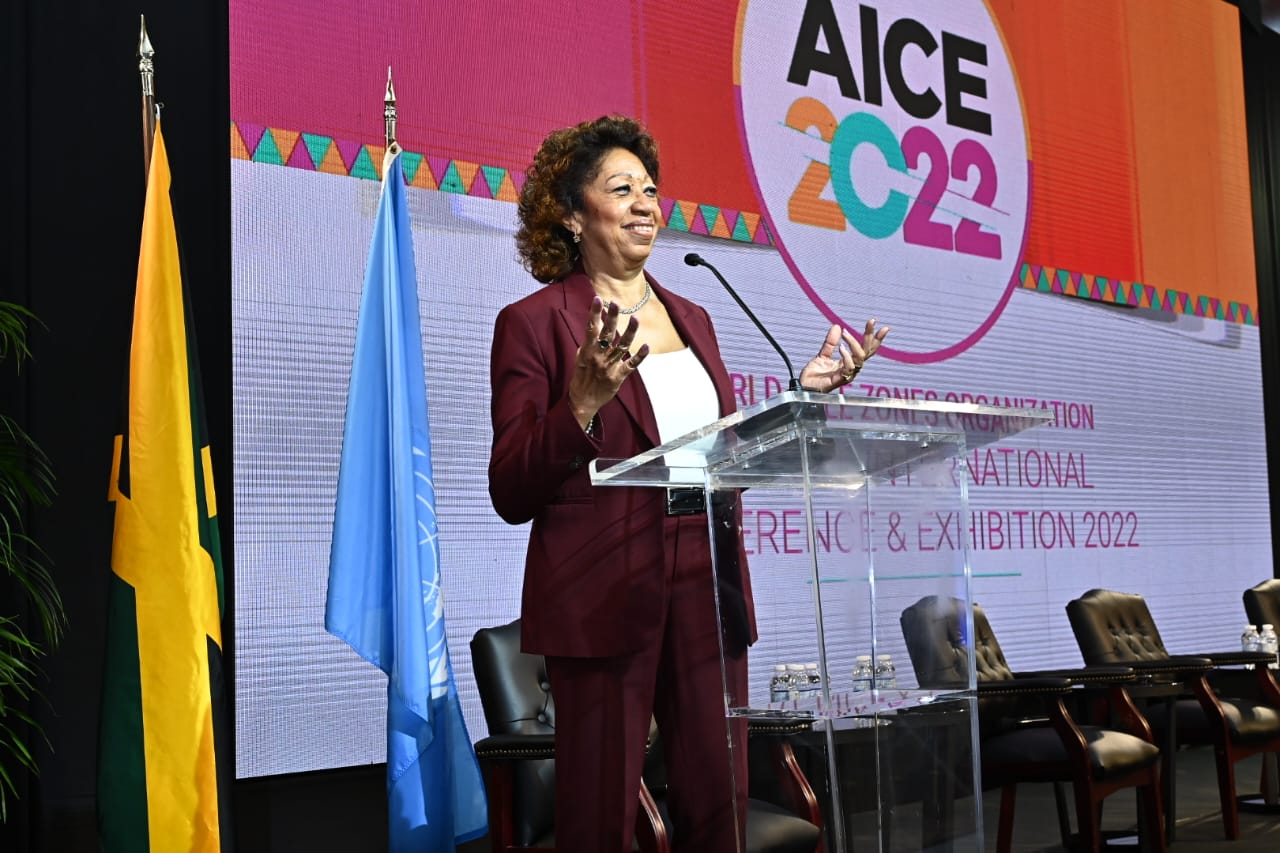 It is with regret that we advise that President Diane Edwards has given notice that she will not be renewing her contract, which ends December 31, 2022. She has opted instead to pursue her next career opportunities.
Over the last 9 years, under the stewardship of President Edwards, JAMPRO has been perceived by incoming investors as responsive and constantly helpful. Under her leadership, JAMPRO has taken on an enhanced marketing orientation, driven by pro-active team of professionals.
Ms. Edwards has led JAMPRO to be a leading government organization that has provided local and international investors in the tourism, manufacturing, and mining sectors with significant assistance to overcome difficulties as the seek to do business in Jamaica. The Global Digital Services (Business Process Outsourcing) (BPO) industry has moved from 12,000 jobs in 2013 to 54,000 jobs in 2022 through the attraction of new BPO companies and the creation of an ecosystem for multiple expansions across the country. Ms. Edwards and JAMPRO have played important roles in attracting these BPO businesses to assist the Jamaican economy.
Over the period, JAMPRO also commenced the implementation of transformative projects such as the creation of a National Business Portal and the establishment of a National Investment Policy, while advocating for the creation of a cannabis and hemp industry. In addition, the organisation has led the development and implementation of multiple sector strategies geared towards development and growth such as the National Global Digital Services Strategy, the National Manufacturing Strategy and the draft National 4-Year Agribusiness Strategy.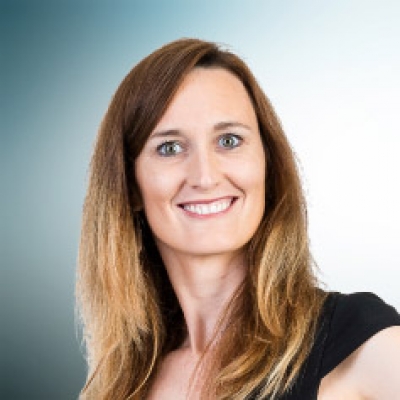 Melanie Subratie, Chair of JAMPRO, expressed her appreciation for the strong relationship she has built with Diane and gratitude for the work they have done together noting that "I have long been a champion of the sterling work done by JAMPRO and as a fellow female leader, I have admired Diane's transformation of the organisation into a client-centric, results driven agency, leading the cause of the private sector. I am sorry to see her go, but I know that she has led a remarkable team who will continue her stellar work. There is no doubt in my mind that the Jamaica BPO industry would not exist in its current form without the work of Diane and her team at JAMPRO. They literally built an industry from the ground up."
Senator the Honourable Aubyn Hill, Minister of Industry, Investment and Commerce added that "Diane's endeavours to stimulate export and investment have played a significant role in the growth of the nation's capabilities. Her management of JAMPRO and contributions to Jamaica's economic development will be remembered."
The Chair of JAMPRO advised that "I will continue to work closely with Diane, who is keen on supporting the process, to ensure a smooth and seamless transition. The role of the President of JAMPRO is vital to nation building and all efforts will be made to source the best talent over the next 3 months."
The JAMPRO Board, supported by its Human Resource Committee, will immediately begin the process to recruit a new President.