Who is Lascelles A. Chin?
Lascelles Chin continues to explore new horizons, his energy and creativity undiminished by his four decades in business. He continues to be a great believer in the importance of hard work to the optimum efficiency and in being as optimistic as possible, despite obstacles and hardships.
This article was first Published September 2010
Honourable Lascelles A. Chin, Founder, Chairman and Chief Executive Officer of the LASCO Group of Companies, is one of Jamaica's most distinguished and respected entrepreneurs, a pioneering exporter, outstanding philanthropist, and a much honoured leader in Jamaica and the Caribbean.
Born in Bog Walk, St. Catherine, from an early age, Lascelles Chin demonstrated that he possessed the skills and attributes to make him a successful businessman – hard work, determination, perseverance, clarity of vision and the ability to see obstacles as challenges.
His early working life also demonstrated that he had a very clear understanding of the importance of accumulating capital and remaining focussed on one's vision.  Thus, as early as 1958 when he worked as a lab technician in the Pharmacology Department at The University College of the West Indies, he saved more than half of his weekly earnings of Seven Pounds Ten Shillings (£7.10).
Three years later, at the age of Twenty-three, with savings of one hundred and seventy-five pounds (£175.00) and a family to support, Lascelles Chin entered the business sector and began importing black pepper from the Far East and peas from Portugal and the United States.  Through sheer determination, he was able to overcome many obstacles.  Although his loan application for £1,000 was turned down by one bank, he emerged as Jamaica's largest trader of black pepper.  He then expanded his entrepreneurial activities to partner with the German Company Henkel Ltd.
Lascelles Chin also demonstrated his ability to focus on opportunities and not be discouraged or beaten by challenges and obstacles.  In 1965, he was not deterred either, on learning of a plan to establish an adhesive plant in Jamaica, or by Government's inevitable restriction on the quantity of such products he would be able to import.  Instead, he saw this as a crucial business opportunity and successfully convinced Henkel to enter into a joint partnership with him.  He became the Chairman and Managing Director of the company's operation in Jamaica and was able to make the Jamaican market into the highest per capita user of Henkel adhesives in the entire world.
Full of entrepreneurial energy, and with an unerring ability to seek out business opportunities, it is not surprising that Lascelles Chin took advantage of opportunities in a variety of sectors including furniture, manufacturing, data processing, car rentals, horticulture, insurance brokerage, hair products, soya oil refining, and chicken processing.  All his business acumen, work experience and expertise were brought to bear on the successful establishment of the LASCO Group of Companies in 1988.  The Group now manufactures and distributes over 300 products with the LASCO brand name.
He currently serves as Chairman for the following Companies:
LASCO Distributors Limited
LASCO Foods Limited
LASCO Foods (Successors) Limited
LASCO Properties Limited
LASCO Financial Services Limited
LASCO Remittance Services Limited
LASCO Barbados Limited
Summit Development Limited
Not forgetting his humble beginnings, Lascelles Chin has made his products affordable, investing in extensive research and development that takes him worldwide.  With the advent of each new product, consumers throughout Jamaica and the Caribbean have seen the prices of competitive products tumbling and have rewarded LASCO with strong brand loyalty.  The Group now exports to most of the Caribbean, Central America, the United States, Canada and England.
Lascelles Chin has shared his vision and energy with his colleagues in business through dynamic leadership of several organizations.  These include serving as:
Past Chairman for:
Jamaica Industrial Development Corporation (JIDC)
National Productivity Council
Jamaica Exporters Association (JEA)
National Industries Development Company
Bureau of Standards Foundation
Past Deputy Chairman for:
Trade Board
Jamaica Promotions Corporation (JAMPRO)
Jamaica National Export Corporation
Founder and Past Chairman:
Jamaica Shippers Council
Past Director
National Commercial Bank
Ex-Im Bank
Island Victoria Bank
Institute of Sports
Bureau of Standards – Standard Council
Current Director
University of the West Indies School of Nursing Advisory Board
Kings House Foundation
Current Chairman
Caribbean Community of Retired Persons (CCRP)
Among the accolades / achievements gained by Hon. Lascelles Chin are:
ü  Most Admired Business Leader – 2009 Inaugural CVM People's Award
ü  Ranked in the Top Three Most Admired Non-Financial Company – 2009 Inaugural CVM People's Award
ü  Ranked among the Top Five Most Admired Business Leader – Gleaner Commissioned Bill Johnson Poll March 2006
ü  2005 American Foundation for UWI Award – Outstanding Contribution to Business in the Caribbean & as a Caribbean Luminary
ü  2004 Florida International University (FIU) Business Leader Award
ü  2002 -The Agri-Business Award from the American Soybean Association, for active involvement in the Soybean Industry.  This award has only been won by multinational companies such as Dupont, Monsanto and Dow, Bayer, Ciba Geigy, Zeneca
ü  Received the 4th highest civilian Jamaican recognition, the Order of Jamaica, in 2001 for his philanthropy and his contribution to the development of commerce/business
ü  2001 Ernst & Young Entrepreneur of the Year Award -Retail and Distribution
ü  Jamaica Observer Business Leader of the Year 2000
ü  1997 – Entrepreneurial Award from the Jamaican Institute of Management.
ü  Business Leader of the Year in 1996
ü  He was listed among top ten Personalities in Jamaica for 1996, 1999, 2000, 2001 and 2002 in the Jamaica Observer.
ü  1992 – The Administrator of the Year Award from the Administrative Management Society;
ü  Conferred with the Honour of the Order of Distinction in the rank of Commander Class – 1986, for outstanding services to Industry and Commerce
ü  Highly sought-after motivational speaker by business groups, service clubs and tertiary institutions including the University of Florida
ü  Dynamic Chairmanship of several state agencies
ü  Has served as Director for in excess of 15 companies
Lascelles Chin continues to explore new horizons, his energy and creativity undiminished by his four decades in business.  He continues to be a great believer in the importance of hard work to the optimum efficiency and in being as optimistic as possible, despite obstacles and hardships.
The Transformation Unfolding Before Our Eyes – The 'Professionalising' Of The Public Service Through Commensurate Compensation And Enforcement Of Standards.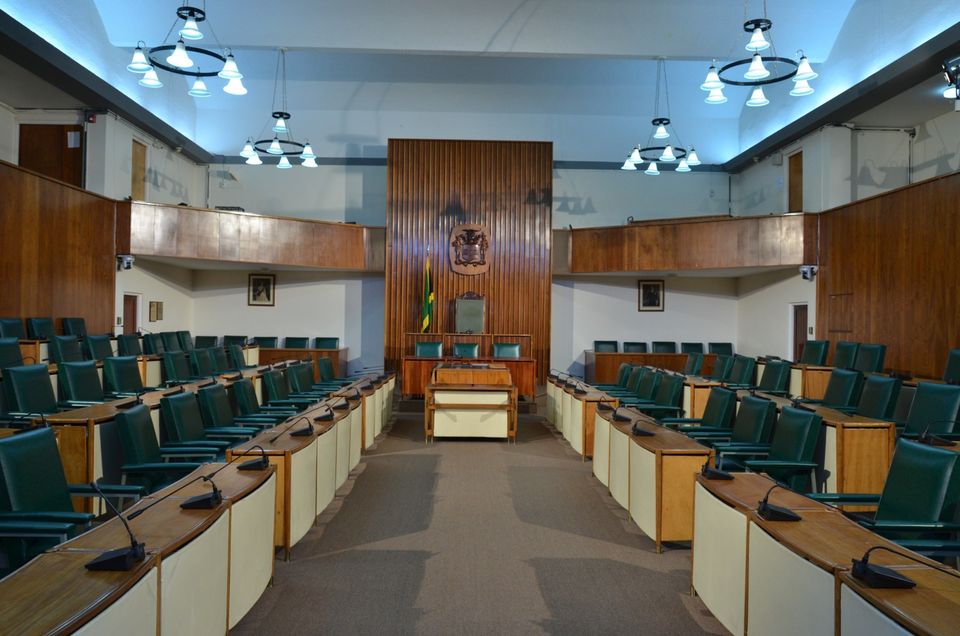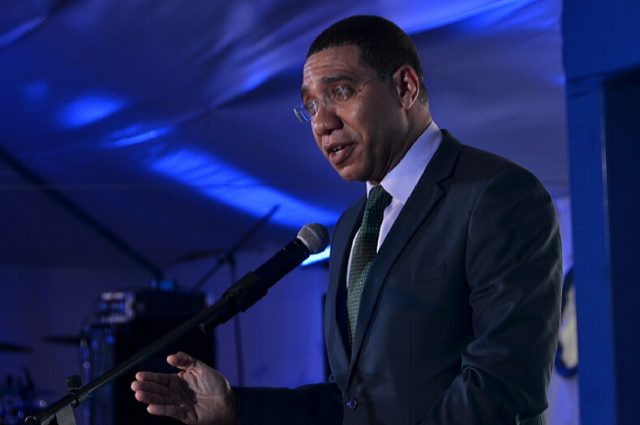 "The country must have a clear sense of what is required of parliamentarians and ministers. In proposing a job description, we are not suggesting anything new or outside our laws and constitution. However, few people have a full appreciation of what the appointment requires. It is hoped that this job description will help members of the public better appreciate and understand the roles and responsibilities.
After careful consideration it was agreed with the Ministry of Finance that it would be a more efficient use of resources and more effective management to roll all efforts into universal reform of the public service, including the job letters for ministers and the executive level performance-based system.
"We have taken a massive step forward with the comprehensive restructuring of our system of public-sector compensation. While critically important, compensation is one element. The Government is determined, and we are moving forward with the complementary key element, which is accountability for performance. Our mission is to ensure that the people of Jamaica enjoy the best public service, the best governance and have access to the best quality of leadership… that any country can have," Mr. Holness
As a result, in 2019, instructions were given to prepare job descriptions for ministers, and the Transformation Implementation Unit submitted a draft in 2021 after the dislocation of the COVID-19 pandemic.
The notion that the reform is piecemeal, or puts the cart before the horse is totally wrong. While we have not been able to communicate all that we have been doing, as several elements are not mature to the point where they could become reality, the transformation unfolding before our eyes is the most significant and comprehensive effort ever undertaken in the history of Jamaica to achieve an efficient and effective public sector.
There are those who hold the view that public service, particularly the political side of it, must be a 'calling', and those who offer themselves must do so without expectation of commensurate remuneration. There are others who believe that there is no need to properly pay public servants, particularly politicians, because they will 'supplement' their incomes through informal, opaque, or corrupt means. This is the commonly shared thinking that has driven our approach to compensating holders of public office — both administrative and political — in this country since our Independence. Where has it got us?
While we must acknowledge that these views are not without some groundings in our history and lived experience, there comes a time in the life of any society where we must approach the problem from a different angle and apply new thinking and perspectives.
If Jamaica is to achieve its immense potential, the philosophy that has guided our approach to public sector compensation since Independence must change.
It is crucial to recognise the importance of 'professionalising' the public service through commensurate compensation and enforcement of standards, rather than relying on the altruism of the public servant and chance that they will make the best effort in serving the country.
While the spirit of selflessness and dedication to the nation are necessary and admirable attributes, depending on them alone is not a sustainable approach to building a competent and efficient public sector. Offering competitive and fair compensation is necessary in improving the motivation of the officeholder."
Prime Minister Andrew Holness on Tuesday June 20th 2023 tabled in Parliament his long-promised job descriptions for Cabinet ministers and other legislators.