What Does Fabius Maximus Have To Do With The Chatbot Battle Between Microsoft Corp. And Google?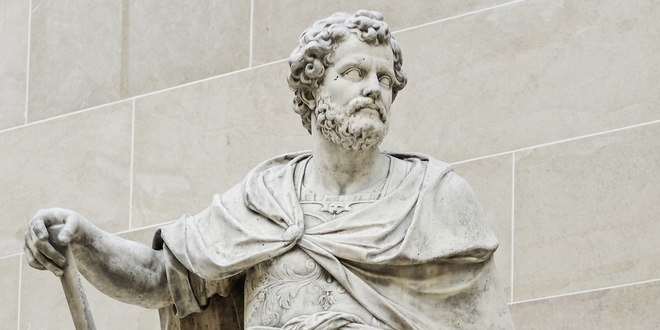 In 217 BC, the Roman dictator Fabius Maximus conceived a novel strategy in the war with Carthage. His opponent, Hannibal, had won several devastating battles, and the Roman people were ready to try something different.
Fabius knew Hannibal liked to fight and had the military power to do so effectively. Instead of meeting Carthage head on, Fabius studiously avoided large confrontations. He sent small attack units to bait Carthaginian troops into unfavorable situations and then wage havoc by destroying their food supply or by simply finding ways to prolong Carthage's march. That ended up costing Hannibal's large army far more in resources than it did Rome.
They didn't have chatbots in 217 BC, but there are parallels with today's battle between Microsoft Corp. and Google.
The search war has never been much of a competition between the two companies, but it's a profitable one. Executing a web search is fairly cheap, and the ads account for most of Google's $283 billion in annual revenue. Microsoft managed to turn a profit on Bing, too, more than seven years ago, despite its tiny market share.
Alphabet Inc.'s Google stands to lose a lot more if there were a fundamental shift in how people search for things on the internet. That shift isn't a given. Developing a competent, reliable chatbot is expensive. Potentially even more costly is the ongoing expense of people interacting with the product.
The computational demands of generative artificial intelligence are exorbitantly high. An analysis of open-source software similar to what drives Bing's chatbot or Google Bard estimates the cost of a query at 11¢, according to Alan Ritter, a computing professor at Georgia Tech.
What exactly it costs Google or Microsoft is a secret. They have their own cloud infrastructures that can be optimized to work more efficiently with their proprietary chatbots, said Ritter, who studies natural language processing.
Sam Altman, a Microsoft ally who runs the startup behind ChatGPT, has only said it's "probably single-digits cents per chat." Morgan Stanley estimated the cost of a ChatGPT query at a more palatable 2¢. Even that is a steep premium to a traditional web search, which can be done for a fraction of a penny, Ritter said.
Perhaps a chatbot becomes so accurate that Google or Microsoft will be able to justify a substantial increase in advertising rates. That hasn't happened.
If every web search were to suddenly switch to a chatbot conversation tomorrow, Bing's margins would suffer, but Alphabet's would take an absolute beating. Even in a scenario where Google appears to win, it actually loses.
This is where the Fabian strategy comes into play. For more than a decade, Microsoft's Bing has run a traditional battle plan on Google, with paltry results. Now the hype around Microsoft's chatbot is ratcheting up pressure on Google to match it — likely at a great cost to the company.
Meanwhile, the Bing chatbot is only available to a limited number of people — there's still a wait list — and in a limited way — on a search engine few people use, within a similarly unpopular Microsoft web browser or in an update rolling out to Windows 11.
A creative interpretation of the strategy is that Microsoft isn't competing to be the No. 1 search engine but that it's attempting to reimagine aspects of search in a way that's less lucrative for everyone — effectively luring Google into little skirmishes it won't win. The question is whether Google engages. It has said it'll release its own chatbot but hasn't committed to building it into search results in the way Microsoft has.
It sure sounds like Microsoft Chief Executive Officer Satya Nadella hopes Google takes the bait, though.
"They're the 800-pound gorilla, And I hope that, with our innovation, they will definitely want to come out and show that they can dance. And I want people to know that we made them dance."  said Nadella in an interview with the Verge.
Mark Milian mmilian@bloomberg.net
Barita Investments Acknowledge Frontally The Concerns And Disquiet Of The Market And Investing Public Caused By Various Emergent Allegations Of Fraud In The Industry.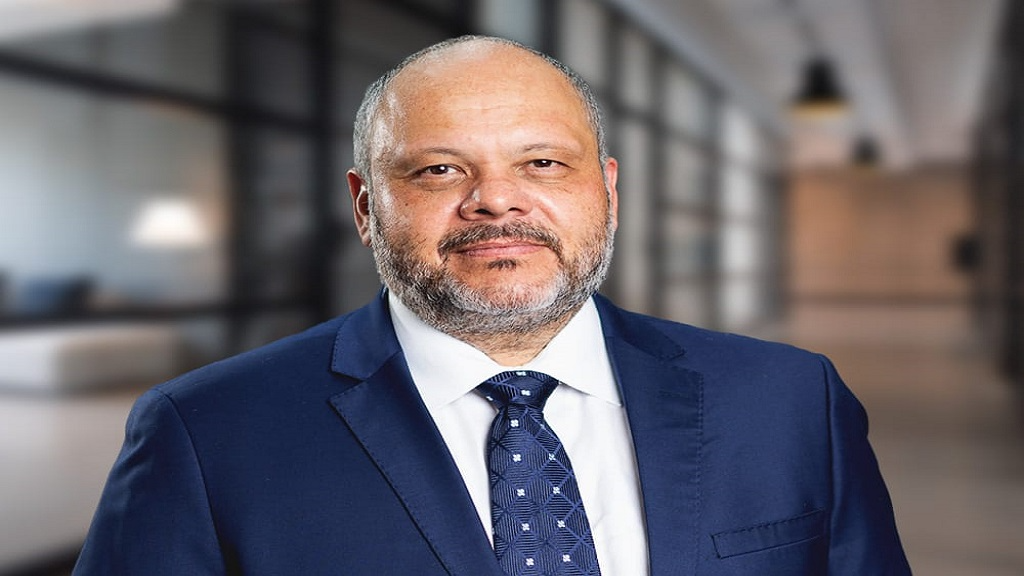 Our results were achieved against the backdrop of an operating environment characterised by rising inflation and tightening local and global monetary policy, which have collectively continued to challenge net interest margins and cause volatility in asset prices, especially in relation to traditional financial assets.
Our proactive decision over the past 3 years to allocate capital to real estate, private equity and private credit in our portfolio has been justified given the outperformance of these asset classes in the current economic cycle relative to traditional financial assets, consistent with sound portfolio diversification principles.
As a result, we have thus far managed to weather headwinds caused by continued inflation and the accelerated rise of interest rates related to the residual effects of two years of the COVID-19 pandemic and the ongoing conflict in Eastern Europe.
We have also continued to build the capacity of our core business through investing in our talent and the overhaul of our information technology platforms. This transcends across our Group's ecosystem as Cornerstone has made similar investments in technology at our sister company Cornerstone Trust and Merchant Bank ("CT MB"), aspects of which are the subject of an application to the Bank of Jamaica ("BOJ") pending approval.
We acknowledge frontally the concerns and disquiet of the market and investing public caused by various emergent allegations of fraud in the industry. This, however, should be taken in the context of the positive outlook for Jamaica's economy as objectively assessed in the IMF's recently published Article IV consultation. At Barita, we take the trust and confidence of our customers very seriously and recognize how critical it is to our business and by extension to the stability of our financial system. We are also proud of our resilience, prudence, and the various lines of defence that have been deliberately built & strengthened since the acquisition by Cornerstone.
This resilience – which is most apparently demonstrated through our robust capital base, heavy investment in bolstering our control environment, risk management framework, and governance – positions our business well to enhance and protect shareholder value. This gives us the confidence to unequivocally undertake to fully reimburse our customers in the event of occupational fraud. Importantly, notwithstanding our position of strength, we continue to take steps to deepen our resilience, consistent with our commitment to continuous improvement, For example, the upgrade of the technology at Barita and its sister company CTMB, not only future-proofs those businesses, but are key to the mitigation of operational risks, including fraud and AML/CFT risks.
Significantly, as it relates to internal fraud in Barita, CTMB, or Cornerstone, our internal control and governance processes are designed to detect these incidents and encourage reporting to independent internal and external parties, including our regulators and law enforcement. This is supported by our Whistle-blower Policy, our Code of Conduct, our Corporate Governance Policy and other feedback loops; which ensure that no employee, related party, executive, or director, is powerful enough to be shielded from our zero-tolerance stance on internal fraud and our strict adherence to the established process and consequence management in this regard. Barita, CT MB and the Cornerstone Board continue to operate with the highest levels of integrity, prudence, and ethical standards.
Through prudent and disciplined capital injections across its operating entities, Cornerstone has ensured, post-acquisition in September 2018, the establishment of a robust back stop against financial and operational risks, as evidenced by the exemplary capital base of Barita, standing at an industry leading $34 billion as at December 2022. This strength of capital translates into a capital adequacy ratio of 35% or $25 billion in excess reserves above the regulatory minimum of 10%. Cornerstone has also heavily capitalized Barita's sister company, CTMB which reflected an unmatched capital adequacy ratio of 64% as at September 2022, more than six (6) times the regulatory minimum for deposit taking institutions ("DTI").
This strength of capital, in addition to providing a cushion for various risks, including fraud, gives the company immense capacity to grow and supports Barita's stated investment focus in real estate, private equity, private credit and infrastructure.
Cornerstone's deliberate strategy since FY 2019 of building capital across its portfolio companies to levels significantly above industry norms was informed and complemented by the implementation of best-in-class governance and control frameworks. To further ensure the protection of shareholder value, the Group engaged world class consulting partners to overhaul our policies and procedures and implement our enterprise risk management framework, on-boarded additional top talent of unquestionable ethics and integrity across our three lines of defence, bolstered the independence of our second and third lines of defence through reporting lines to the board, and ensured the independence of the chairs of our Board and its sub-committees including the Audit and Corporate Governance & Conduct Review Committees.
As the contributing elements of the alleged fraud affecting the industry emerge, it will, in addition to our embedded frequent review of emerging risks, feed the continuous improvement of our control environment that minimizes the persistence of any vulnerabilities and accelerates detection of anomalies. As stated above, our investment in technology is a key element of the continuous improvement in our control environment. While we continue to overhaul Barita's technology, we look forward BOJ's approval of CTMB's technology and core system upgrades.
We welcome the strengthening of the regulatory environment and look forward to contributing to the outcome of the consolidated regulatory oversight of DTIs and Securities Dealers ("SD"). This is especially as Cornerstone continues to advance the process of obtaining approval to reorganize Barita and its sister company, CTMB, under a Financial Group which will allow us to seamlessly serve a wider range of our customers' financial affairs.
Mark Myers, Chairman Of Barita Investments Limited
Barita Investments Limited (BIL) Unaudited Financial Statements For The First Quarter Ended December 31, 2022