Wehby Banking On New Board And Strategic Plan To Help New Acquisition, Key Insurance, Become A Leading Local Motor Insurer, As Company Reports A Net Loss Of JA$769M For The Year Ended 31 December 2019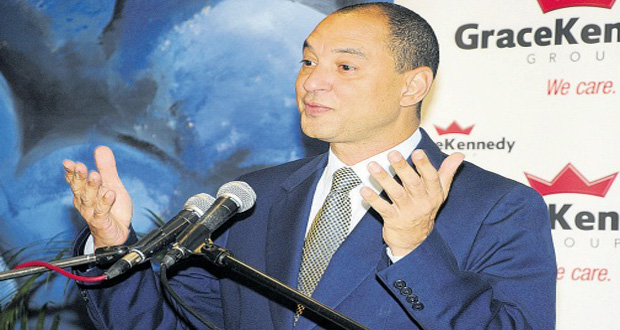 The Board of Directors of Key Insurance Company Limited, recently released the unaudited financial statements for the year ended 31 December 2019, reporting for the year a net loss of $769,494,000.
Director, Natalia Gobin-Gunter, who was Chairman up to December 31, 2019, commenting on the results, reported that gross premiums written for the 4th quarter of $268,272,000 was an 18% decrease over the same period in 2018.
Reinsurance ceded premium and reinsurance recoveries on claims increased in comparison with 2018 final quarter by $376,722,000 and $274,595,000 respectively aligned with the strategy of managing the motor business segment.
The gross claims expense increased by $262,726,000 in the final quarter of 2019 as against the similar period in 2018, reflecting the challenges with the motor segment.
Strategic investment activities in the fourth quarter of 2019 exhibited an increase in non-operating income of $104,193,000.
In the fourth quarter, the finalisation of the 2019 motor quota share reinsurance arrangement resulted in additional reinsurance premium ceded of $236,000,000. Additionally, the second actuarial review for 2019, which occurred in the final quarter, resulted in an actuarial adjustment of $329,000,000. However, for the year 2019 total gross premiums written of $1,403,690,000 decreased by 22% ($388,000,000) in contrast with the 2018 year.
The motor and non-motor business contribution to this reduction in 2019 by $265,589,000 (21.33%) and $122,288,000 (22.38%) respectively.
Reinsurance ceded increased by $791,549,000 compared to 2018, resulting in net premiums written of $178,000 for the 2019 financial year.
Gross claims expense increased by $499,146,000 or 44% for 2019 in comparison with 2018. The primary contributor is the book of business with associated high-risk factors, which influenced the attendant actuarial adjustment increase of $409,000,000 for the year.
Reinsurance was one component of the risk management strategy to mitigate the negative motor claims trajectory, which resulted in an increase in reinsurance recoveries by $965,676,000 in 2019. Concomitant with the reduction in gross premium written for the two business segments and increase in the actuarial adjustment emanating from the existing risk profile of the motor business, there was a net improvement of $64,000,000 in 2019 from other associated underwriting activities.
Commenting further she noted that management has also taken action to expedite the implementation of its Information Technology strategy to improve internal processes and customer experience.
Administration and other costs increased by $28,000,000 in 2019 as the company implemented the various risk management strategies. Non-operating income for 2019 improved by $77,000,000 as a product of the investment strategy aligned with the risk management strategy.
The group, she reported, is excited about the opportunities this presents to expand insurance services to a new customer and market segment in the general insurance sector and foresees many synergies to the benefit of KICL's shareholders.
The new Management has presented its strategic plan to the new Board of Directors and it provides the foundation for KICL to become a leading local motor insurer in key market segments while driving growth in other non-motor segments by restructuring its motor portfolio and expanding its customer base and product portfolio.
Management she said was anticipating improvements in the company's operating performance going forward, noting that KICL as a subsidiary of the GraceKennedy Financial Group will benefit from the replication of a strong corporate governance culture and a robust risk management framework as well as leverage a wide cadre of expertise and talent in several functional areas.
This is not only expected to enhance KICL's internal control environment and accountability framework going forward, but also will enable operational efficiency in the rollout of the company's strategic plan to support a turnaround and return to strong operating performance for the benefit of shareholders, she said, noting that there are some important and urgent activities, which will be foremost during this transitionary period, regarding the recapitalization of the company to meet regulatory compliance levels as well as to support the company's strategy going forward.
Effective March 24, 2020, the GraceKennedy Financial Group Limited acquired 65% of the shareholdings of KICL. At a Board Meeting held on March 31, 2020, Mrs. Natalia Gobin-Gunter resigned as Chairman of the Board and Mr. Donald Wehby was appointed Director and Chairman of the Company with immediate effect.
Guardian Holdings Earnings Per Share Increased To TT$4.55 Versus The Comparative Period Of TT$1.97. For The Nine-Months Ended 30th September 2022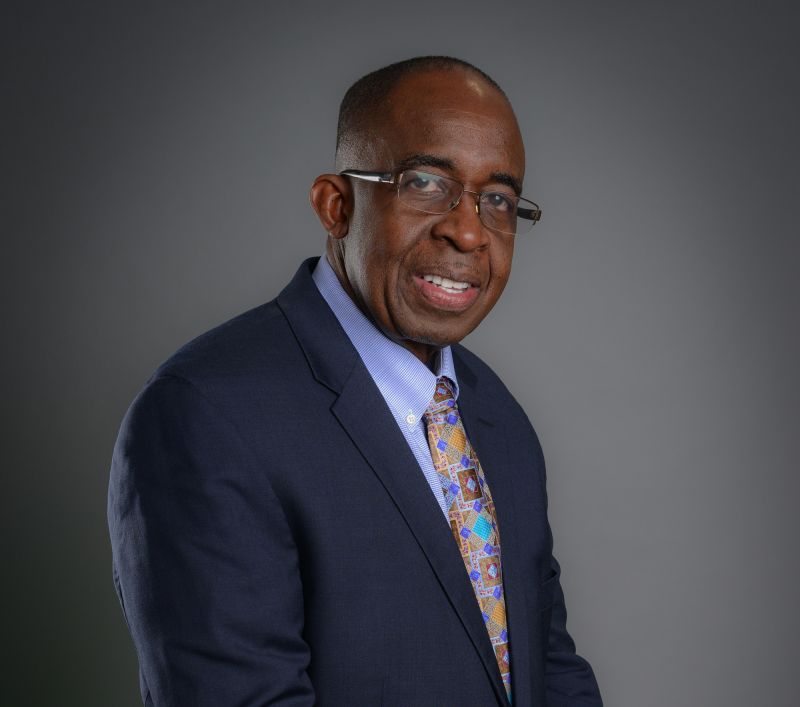 Patrick Hylton Chairman Guardian Holdings Limited Has Released The Following Report To Shareholders For The Nine-Months Ended 30th September 2022
Your Group continues to demonstrate resilience and produce excellent performance.
Global financial markets remain volatile, in part due to the Russia-Ukraine conflict, the related sanctions and economic fallout as well as global economic weakness. The outlook for financial markets over the short and medium-term remains uncertain and vulnerable to continued geopolitical tensions. Despite these challenges, we remain focused on enhancing our operating performance to counter these numerous disruptions.
For the nine-months ended 30th September 2022, profit attributable to equity shareholders was $1.056 billion and represented a 131% increase over the corresponding period last year of $457 million.
Earnings per share increased to $4.55 versus the comparative period of $1.97.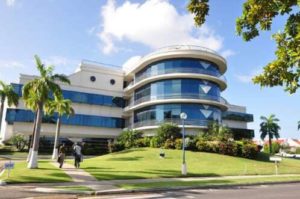 As we have communicated on many occasions, the Group has been on a transformation journey centered on technology, people and processes. We have invested heavily in technology to bring world-class customer service to our markets, leverage the scale of our Group and reduce our operating costs. While in recent years we have reaped some of the benefits, we are now at a resultant juncture where the payback on this investment is rapidly accelerating. In 2022 the Group implemented many of these initiatives for our Life, Health and Pensions (LHP) segment with the alignment of our Trinidad and Jamaica operations bringing to reality operational synergies, cost savings and centers of excellence. These activities result in long-term cost savings which have the effect of creating favourable reserve movements contributing to the exceptional performance recorded for the year to date.
Gross Written Premiums for the LHP segment increased by 6.5% from $2.915 billion to $3.105 billion. Investment income and fees were also up by 10%, an $82 million increase. In addition, net insurance benefits and claims (inclusive of favourable reserve movements) were lower than prior year by 19%, $429 million. All these factors contributed to a healthy uplift in LHP profit after tax of 1 16%, $597 million over prior year.
Results from Property and Casualty and Brokerage segments of the business also reported growth year over year of 42%, $43 million, whilst Asset Management declined by 42%, $13 million.
The Group's net income from investing activities fell from $1.153 billion to $942 million, a reduction of 18%. This decrease was principally due to net fair value losses of $153 million reflecting the difficulties in global financial markets in the current period, compared to net fair value gains in the prior period of $133 million, resulting in an unfavourable movement of $286 million. The unfavourable fair value movement was partially offset by an increase in investment income of $70 million, arising from portfolio growth.
Operating expenses were $1 .147 billion, representing a 7% increase over the $ 1.074 billion reported for the same period prior year. These primarily relate to costs associated with the implementation of IFRS 17 as well as with the group-wide transformation initiatives.
The Board is pleased with this quarter's performance and remains confident about the Group's future financial performance.
For more information CLICK HERE