We Have Always Stressed That The Office Supplies Industry Mimics The Economy As A Whole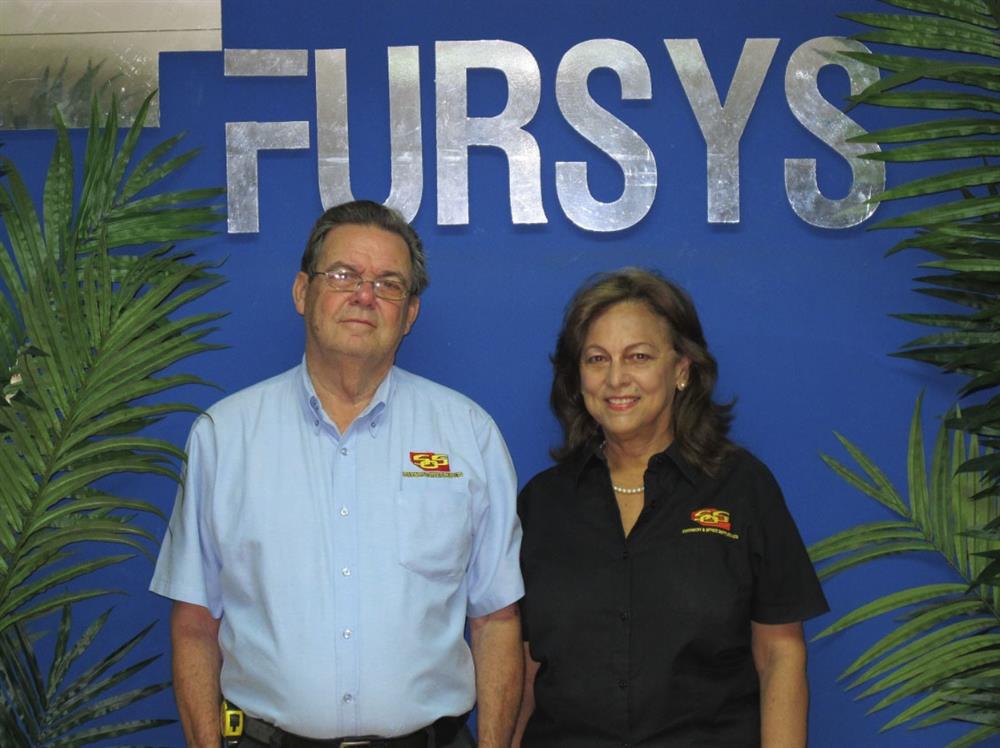 "We have always stressed that the office supplies industry mimics the economy as a whole. The stability and steady growth of the economy in 2018 translated into growth in the overall furniture and office supplies sector.
More than ever, we exist in an economy characterized by low interest rates, low inflation, high business confidence, and the lowest country-debt in decades.
This sets an important condition for the formation of new businesses and the growth of existing companies.
Businesses will spend more on office furniture, in an effort to increase the comfort of staff, while modernising and creating efficiency in the overall work environment.
As part of the strategic growth plan for moving ahead and an acquisitive leadership culture, we have been in discussion with two US based furniture manufacturers who would like SOS to represent them here in Jamaica.
We will also commence and complete the additional warehouse space at the adjacent lot to our head offices purchased in 2017. This warehouse expansion will provide another 10,000 square feet of storage capacity.
The outlook for 2019 and beyond is a positive one given the increase in business and consumer confidence locally and regionally.
The economy is continuing to show positive signs with increased foreign and local investment in the island, particularly in the business outsourcing sector.
SOS continues its plans to take advantage of this sector by having products ready and available at competitive pricing.
For the export market, we are supplying a project in Barbados during the first quarter of 2019, and have another project planned for the second quarter in 2019.
We anticipate to realise at least six containers of exported products during the year including both the SEEK products and our lines of Torch and Image furniture.
We also intend to sign up our first set of distributors outside the island by the end of the second quarter of 2019.
Our team from the Board of Directors to Staff remain invested in the success of SOS. So, with everyone playing their part, we remain committed to ensuring the highest possible returns for all stakeholders."
Chairman and Managing Director for Stationery and Office Supplies Limited (SOS) David McDaniel
Corporate Movements – August 2023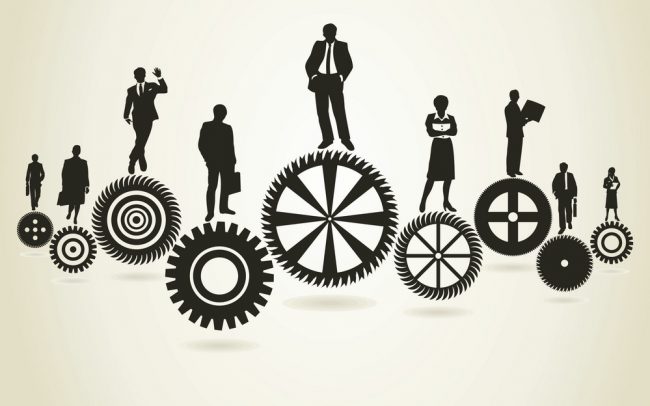 The Board of Agostini's Limited wishes to advise that Mr. Anthony Agostini will retire as Managing Director on January 31, 2024, at the conclusion of the Company's annual general meeting. Mr. Agostini has been on the Board of Agostini's for the past 33 years and has been the Managing Director for the past 18 years. The Board is also pleased to announce that Mr. Barry Davis will be appointed CEO Designate effective September 1, 2023 and will replace Mr. Agostini on February 1, 2024. Mr. Davis is currently the Finance Director of Agostini's, a post he has held for the past three and a half years, and which he will continue to hold until he assumes the CEO position. Prior to this, Mr. Davis was a non-executive director of Agostini's for twelve years, while he was the Financial Controller at Atlantic LNG.
National Flour Mills Limited (NFM) wishes to advise of the following changes to its Board of Directors effective August 18th, 2023:
(i) The reappointment of Ms. Joanne Salazar as a Director; and (ii) The appointment of Mr. Varun Maharaj and Mr. Sanjiv Anant Sookoo as Directors
Prestige Holdings Limited wishes to advise on the following changes to the Executive Team.
• Ryan Deans, currently Operations Manager, KFC, has been appointed Vice President, TGI Fridays designate with an effective date of December 1, 2023.
• Kerri Hosein-Khan, currently Vice President, Starbucks and TGI Fridays will cease responsibility of overseeing TGI Fridays on November 30, 2023 after the transition period ending November 30, 2023.
Business executive Phillip Armstrong has been promoted to second in command of Pan Jamaica Group, which was formed earlier this year from a merger between Jamaica Producers Group and Pan Jam Investments. Armstrong has been appointed chief operating officer (COO), effective September 1, serving under Chief Executive Officer Jeffrey Hall. Prior to his appointment as COO, Armstrong served as the group's chief strategy officer. He is a former deputy CEO and executive director of Sagicor Investments Limited. Armstrong has also held the positions of executive vice-president of strategy and innovation, and chief technology officer of Sagicor Group Jamaica. He is a member of the board of directors of a number of prominent corporate companies in Jamaica, such as Kingston Wharves Limited, Sagicor Group Jamaica, Sagicor Investments, Sagicor Bank Jamaica, Sagicor Investments, Sagicor Life Jamaica and British Caribbean Insurance Company. Armstrong holds a BSc in avionics technology and has completed the Harvard Business School's Advance Management Programme and the Harvard Business Analytics Programme.
iCreate Limited (ICREATE) announces the resignation of Founder Tyrone Wilson as its President & CEO, and a Director. Mr. Wilson notified the company of his resignation and the Board of Directors met and accepted, effective immediately.
Concurrently, the following interim leadership appointments have been made:
– Ivan Carter will serve as Interim Chairman of the Board of Directors.
– Arlene Martin will serve as Interim President & CEO.
The Board of Directors expresses sincere gratitude to Wilson for his visionary leadership and dedicated service as President & CEO, and Director. Going forward, he will be an available resource to the company. iCreate remains committed to its customers, subsidiary companies, employees, strategic partners, and other obligations and responsibilities as a publicly-traded company
The Board of Directors of The Limners and Bards Limited is pleased to announce the appointment of Kareem Tomlinson as Director effective August 15, 2023
The Limners and Bards Limited is pleased to announce that Mrs. Wendy- Ann Smith Anderson has been appointed as the Chief Financial Officer effective August 14 2023 . Mrs. Wendy- Ann Smith Anderson replaces Ms. Kimala Bennett who was the acting CFO."
PJAM has advised that Mr. Allan Ward was appointed to the Board of Directors effective 11 August 2023.
JMMB Group Limited advise that Mr. Dereck Rajack has tendered his resignation as Group Chief Risk Officer, effective October 31, 2023. Dereck has taken the difficult decision to leave his JMMB family to pursue other opportunities.  Dereck assumed the role of Group Chief Risk Officer in April 2019, having initially joined the organisation as the Chief Risk Officer of JMMB Bank (Trinidad & Tobago) in August, 2016. We thank him for his invaluable contribution to the Group, wish him continued success, as he takes this next step in further pursuit of his dreams.
Kingston Wharves Limited (KW) has advised that at a board meeting held on August 10, 2023, its Board of Directors appointed Mr. Philip Armstrong as a Non-Executive Director of Kingston Wharves Limited, effective August 10, 2023.
The Board of Directors of tTech Limited is pleased to announce that at the Board meeting on July 27, 2023, the decision was taken to appoint Norman Chen as the Company's Chief Executive Officer. Norman has served in several management and executive roles at tTech since joining the Company and has deep knowledge of the Company's operations and the industry. He was appointed Acting CEO in December 2022. Since then, he has led a turnaround of the Company, with Year-to-date revenues up 27.5% over 2022 and reversing a Year-to-date loss of $12.1 million to a profit of $12.7 million. The Directors are confident that under Norman's leadership, tTech will move into a new growth phase while continuing to deliver the excellent customer experience that the Company is known for.
Guardian Holdings Limited ("GHL") wishes to advise that at a meeting of the Board of Directors held on 4th August, 2023, Mr. Robert Almeida was appointed Chairman of GHL's Board of Directors effective 4th August, 2023. Mr. Almeida joined the Board in 2019 as an Investor, Business Executive and a Director. As an investor, he is a Founding Partner of Portland Private Equity, a leading manager of private equity funds focused on the Caribbean and Latin American region and a Director, Senior Vice President and Portfolio Manager at Portland Investment Counsel Inc., which is a regulated Investment Fund Manager in Canada. Mr. Almeida succeeds Mr. Patrick Hylton and the Group wishes to take this opportunity to profoundly thank the former Chairman, Mr. Hylton, for his invaluable contribution during his tenure. It is with great pleasure that we welcome Mr. Almeida as the Chairman of Guardian Holdings Limited.