VM Investments Reporting Strong Performance Primarily Driven by Net Fees And Commissions, For The 6 Months Ended June 30, 2022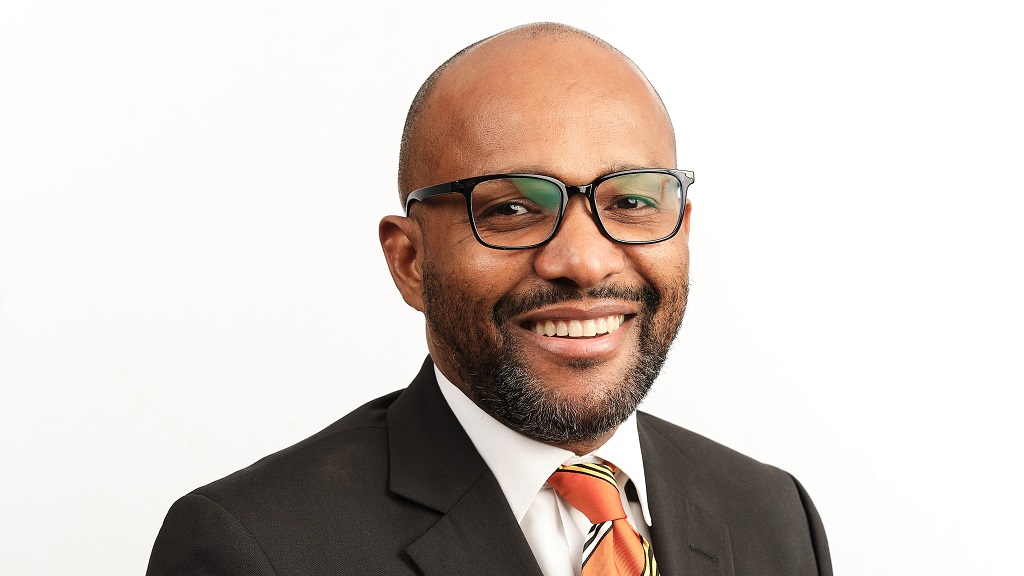 Rezworth Burchenson Chief Executive Officer at VM Investments Limited (VMIL) has released the following Consolidated Financial Performance and Report Results for the 6 Months Ended June 30, 2022
The second quarter of 2022 came with many obstacles and uncertainties, but VMIL remained robust and posted a 3-month Net Profit of $242.45 million, 38.56% above the quarter ended June 2021.
The uptick in Net Profit was a result of a 47.88% increase in Other Operating Revenue, when compared to the comparable quarter in 2021, which was sufficient to offset the 62.80% increase in expenses. Net fees and commissions were the primary drivers of the increase in revenue of 157.28%, attributable to our strong execution of both debt and equity related transactions in the review period.
Total year-to-date revenue increased 9.84% compared to the same 6-month period in 2021, particularly due to the exceptional performances of Corporate Finance Advisory Service income. This uptick in revenue was sufficient to offset the 19.99% rise in total expenses. The global inflationary environment increased the costs of operating domestically, as VMIL remained committed to improving the lives of members and promoting the VMIL brand. The growth in revenue enhanced the year-to-date efficiency ratio by 5.76%.
During the quarter, we achieved the following milestones:
Dolla Financial Services Limited (DOLLA) IPO
The DOLLA IPO was the largest in the JSE Junior Market history, raising close to $5 billion. The offer was 10 times oversubscribed and welcomed thousands of new investors and new VM Wealth Management clients. These new investors accounted for 12.75% of the total investors that sought to benefit from the new listing. Dolla became the 45th company to list on the JSE Junior Market and the 145th company to successfully list on the JSE overall, when it listed on June 15, 2022.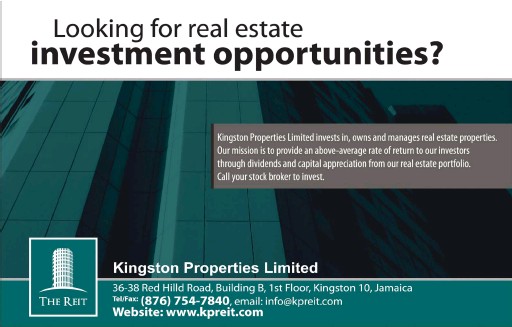 Kingston Properties Limited (KPREIT) APO
VMIL was once again selected as the financial partner of choice for the company's capital raise which brought in over $1.50 billion and raised brand awareness.
Assets
Total assets of $29.12 billion as at June 30, 2022 represented an increase of 1.51% or $0.43 billion over June 30, 2021. The increase was driven primarily by growth in our loan portfolio which climbed by 170.72% or $2.91 billion year-over-year. This was driven by the strategic thrust to grow our Corporate Lending and Margin Loan business and assets including cash and cash equivalents and resale agreements were deployed to this area of the business.
The reduction in assets of $2.12 billion (6.79%) since December 31, 2021 reflects the ongoing strategy to de-risk the balance sheet of our broker-dealer subsidiary, VM Wealth Management in light of the volatile nature of the market during this time.
Liabilities & Shareholders' Equity
For the second quarter of 2022, VMIL's funding base expanded with VMIL's debt raise of $1,153.89M, while derisking the balance sheet and reducing repurchase agreements by $3.74B or 18.25%. Profitable performance resulted in an increase in Retained earnings of $317.78M or 11.76% but, this was countered by a reduction in Investment revaluation reserve from $756M as at June 30, 2021 to -$574.53M as at June 30, 2022. This was as a result of a reduction in prices of securities held, due to the increase in interest rates.
Off-Balance Sheet Assets Under Management Highlights
VMIL continues to act as an agent and earns fees for managing clients' funds on a non-recourse basis under management agreements. As at June 30, 2022, these funds amounted to $33.88 billion (March 31, 2022: $34.34billion). Additionally, at June 30, 2022, there were custodial arrangements for assets totalling $9.32 billion (March 31, 2022: $9.15 billion).
Growth in our off-balance sheet business will continue to have focused attention in the financial year as we seek innovative channels and new products geared towards creating value for our clients.
VMIL Is Expanding
CARILEND
Carilend Caribbean Holdings Company Limited, (Carilend), a leading Caribbean fintech in which VMIL acquired a 30% stake in 2019, has partnered with Massy Finance to offer 100% web-based personal loans in Trinidad and Tobago. The new online loan, dubbed InstaLoan, is an unsecured personal loan that promises a one-day turnaround on approvals, and doesn't require borrowers to provide collateral. With operations already in Barbados and Jamaica, customers in Trinidad & Tobago can now qualify for loans between TT$5,000 and TT$50,000 with repayment terms from one to five years. This partnership is expected to boost the performance of Carilend and allow the entity to begin yielding a profit ahead of the projected period.
Home Choice
VMIL, on May 31, 2022, announced its private equity investment in Home Choice Enterprise Limited, a Portmore based enterprise that distributes products that are co-manufactured under its own brand, with a range of soup mixes and 'Halaal' products, including its popular 'Halaal' Vienna sausages. Home Choice has been in operation for over twenty-two (22) years and is a staple in the local, regional and international market, with a customer base spanning Jamaica and a strong Jamaican Diaspora presence.
Actus Partners
During the quarter also, VMIL partnered with London-based Actus Partners (Actus) to successfully close a new Caribbean private equity fund focused on Small and Medium Enterprises (SMEs). The fund, named the Jamaica Actus Small & Medium Enterprises Fund I (JASMEF) is supported by the Development Bank of Jamaica (DBJ) and is targeting a final fund size of US$100M, of which VMIL has committed US$10M.
More Information CLICK HERE
Scotiabank Trinidad And Tobago Q1 Off To Good Start, Reporting 2% Or $4M Increase In Realised Income After Tax To TT$189M For Quarter Ended January 2023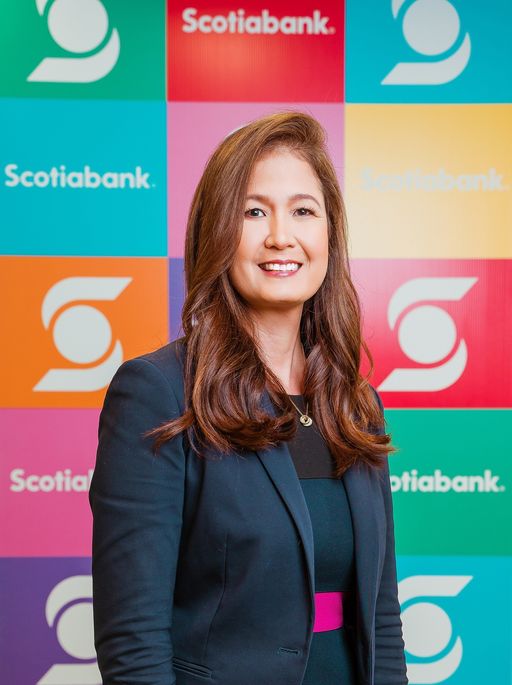 Managing Director of Scotiabank Trinidad and Tobago Limited, Gayle Pazos, Has Released The Following First Quarter January 2023 Results
Scotiabank Trinidad and Tobago Limited (The Group) realised Income after Tax of $189 million for the quarter ended 31 January 2023, an increase of $4 million or 2% over the comparable 2022 period.
The improvement in profitability has resulted in an increased Return on Equity from 17.27% to 17.35% as at 31 January 2023. Return on assets decreased slightly from 2.68% to 2.63% over the same comparative period due to higher asset growth. The increase in income after taxation was driven by strong growth in loans to our customers across all segments.
Commenting on the results, Managing Director of Scotiabank Trinidad and Tobago Limited, Gayle Pazos, remarked:
"I am pleased to announce that our first quarter is off to a good start, demonstrating the strength of our retail and commercial business lines. Loans to Customers grew by $1.5 billion or 9%, with $501 million in the last quarter.
This growth has fuelled total revenue of $498 million, an increase of 5% over the same period in 2022, surpassing pre-pandemic levels. This loan enhancement is supported by increase in deposits of $1.1 billion or 5%, highlighting the trust and confidence our customers continue to have in us as their financial partner.
We are proud to announce that, this quarter, we were awarded Bank of the Year 2022 by The Banker magazine. This was awarded to us in recognition of our successful digital strategy, including, among other things, our Scotia Caribbean App enhancements, and the increased engagement of our customers on our digital platforms. Digital transactions for the quarter ending 31 January 2023 stood at 1.4 million, an increase over last year, with a digital adoption rate of 51.1%."
Revenue
Total Revenue, comprising Net Interest Income and Other Income, was $498 million for the period ended 31 January 2023, an increase of $23 million or 5% over the prior year. Net Interest Income for the period was $340 million, an increase of $41 million or 14%, driven by growth in Loans to retail and corporate/commercial customers combined with higher yields on The Group's investment portfolio. For the quarter ended 31 January 2023, Other Income of $157 million decreased by $18 million when compared to 2022.
Notwithstanding the decrease during the first quarter, Other Income remains an important component of our financial performance and we continue to see increases in key lines such as credit card revenue and other activity-based revenue lines.
Non-Interest Expenses and Operating Efficiency Total Non-Interest Expenses for the period ended 31 January 2023 was $188 million, an increase of $15 million when compared to the same period in 2022.
We continue to be challenged by rising price inflation and its impact on expenditure. However, managing The Group's operational efficiency remains a strategic priority. Our productivity ratio of 37.7% as at 31 January 2023 remains the lowest within the domestic banking industry.
Credit Quality
Net impairment losses on financial assets for the quarter ending 31 January 2023 were $23 million, an increase of $6 million or 33% over the prior year.
We continue to adopt an appropriate credit risk methodology that takes into consideration various factors such as the geopolitical uncertainty and its potential to impact the local economy. Our credit quality has improved with the ratio of non-performing loans as a percentage of gross loans, reducing from 1.90% as at 31 January 2022 to 1.84% as at 31 January 2023.
Balance Sheet
Total Assets were $29 billion as at 31 January 2023, an increase of $1.3 billion or 5% compared to the prior year. Loans to Customers, the Bank's largest interest earning asset, was $17.8 billion as at 31 January 2023, an increase of 1.5 billion or 9%. This growth occurred in all segments in which we operate and is indicative of the continued economic recovery that we are seeing in the local economy.
Investment securities and Treasury Bills stood at $6.4 billion as at 31 January 2023, a decrease of $399 million when compared to 31 January 2022. Despite the decline in balances, we realised increased investment income due to the positive impact of the rising USD interest rate environment.
As at 31 January 2023, Total Liabilities increased by $1.3 billion to $24.7 billion or 5% over the same comparable period in 2022, mainly arising from an increase in Deposits from customers of $1.1 billion or 5% to $21.8 billion. The continued economic growth, coupled with our focus on attracting core deposits from both the retail and corporate/commercial customers, continues to provide a steady source of funding to continue our credit expansion.
Shareholders' Equity
Total Shareholders' Equity closed the period at $4.3 billion, an increase of $63 million or 1% when compared to the balance as at 31 January 2022. The Bank's capital adequacy ratio stood at 17.24% as at 31 January 2023, which continues to be significantly above the minimum capital adequacy ratio under new BASEL II regulations of 10%.
Dividends and Share Price
We continue to provide very healthy returns and capital appreciation for our shareholders. We have declared total dividends of 70c per share for the quarter, an 8% increase over the prior year's first quarter dividend of 65c per share. Our dividend payout ratio continues to be healthy at 65% and our improved financial performance during 2022 has led to an 8% increase in our share price over the prior year. Our overall dividend yield remains consistent at 3.6%.
For More Information CLICK HERE