Uber Announces Results for First Quarter 2023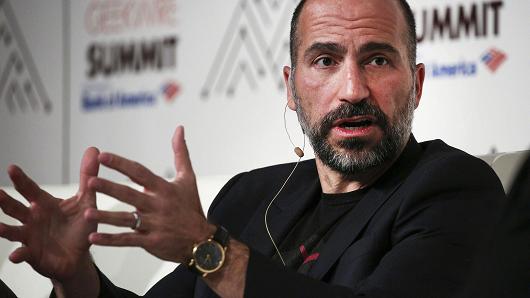 Gross Bookings grew 19% year-over-year and 22% year-over-year on a constant currency basis
Mobility and Delivery Adjusted EBITDA margins at all-time quarterly highs
Operating cash flow of $606 million; Record free cash flow of $549 million
Dara Khosrowshahi CEO Uber Technologies, Inc. (NYSE: UBER) today announced financial results for the quarter ended March 31, 2023.
Financial Highlights for First Quarter 2023
Gross Bookings grew 19% year-over-year ("YoY") to $31.4 billion, or 22% on a constant currency basis, with Mobility Gross Bookings of $15.0 billion (+40% YoY or +43% YoY constant currency) and Delivery Gross Bookings of $15.0 billion (+8% YoY or +12% YoY constant currency). Trips during the quarter grew 24% YoY to 2.1 billion, or approximately 24 million trips per day on average.
Revenue grew 29% YoY to $8.8 billion, or 33% on a constant currency basis, with Revenue growth significantly outpacing Gross Bookings growth due to a change in the business model for our UK Mobility business.
Net loss attributable to Uber Technologies, Inc. was $157 million, which includes a $320 million net benefit (pre-tax) primarily due to net unrealized gains related to the revaluation of Uber's equity investments.
Adjusted EBITDA of $761 million, up $593 million YoY. Adjusted EBITDA margin as a percentage of Gross Bookings was 2.4%, up from 0.6% in Q1 2022. Incremental margin as a percentage of Gross Bookings was 12.0% YoY.
Net cash provided by operating activities was $606 million and free cash flow, defined as net cash flows from operating activities less capital expenditures, was $549 million. Unrestricted cash, cash equivalents, and short-term investments were $4.2 billion at the end of the first quarter.
"We delivered record profitability and free cash flow in Q1, and we are poised to expand profitability again in Q2. We continued to actively manage our balance sheet, exiting our equity position in Yandex Taxi and refinancing our term loans, and remain focused on disciplined capital allocation over the coming years." Nelson Chai, CFO.
Mobility
Gross Bookings of $15.0 billion: Mobility Gross Bookings grew 43% YoY on a constant currency basis. On a sequential basis, Mobility Gross Bookings grew 1% quarter-over-quarter ("QoQ").
Revenue of $4.3 billion: Mobility Revenue grew 72% YoY and 5% QoQ. The YoY increase was primarily driven by a $1.1 billion benefit related to a UK business model change that classifies most driver payments and incentives as cost of revenue. Mobility Take Rate of 28.9% increased 540 bps YoY and increased 110 bps QoQ.
The UK business model change impacting revenue represented a 750 bps net benefit to Take Rate in the quarter.
Adjusted EBITDA of $1.1 billion: Mobility Adjusted EBITDA increased $442 million YoY and $48 million QoQ. Mobility Adjusted EBITDA margin was 7.1% of Gross Bookings compared to 5.8% in Q1 2022 and 6.8% in Q4 2022. Mobility Adjusted EBITDA margin improvement YoY was primarily driven by better cost leverage from higher volume.
"We significantly accelerated Q1 trip growth to 24% from 19% last quarter, with Mobility trip growth of 32%, as a result of improved earner and consumer engagement. Looking ahead, we are focused on extending our product, scale and platform advantages to sustain market-leading top and bottom-line growth beyond 2023."Dara Khosrowshahi CEO
Delivery
Gross Bookings of $15.0 billion: Delivery Gross Bookings grew 12% YoY on a constant currency basis. Delivery Gross Bookings in US&CAN were up 11% YoY and in all other markets were up 12% YoY on a constant currency basis.
Revenue of $3.1 billion: Delivery Revenue grew 23% YoY and 6% QoQ. Take Rate of 20.6% grew 250 bps YoY and grew 10 bps QoQ. Business model changes in some countries that classify certain payments and incentives as cost of revenue benefited Delivery Take Rate by 430 bps in the quarter (compared to 400 bps benefit in Q1 2022 and 480 bps benefit in Q4 2022).
Adjusted EBITDA of $288 million: Delivery Adjusted EBITDA grew $258 million YoY and $47 million QoQ, driven by higher volumes and increased Advertising revenue, as well as decreased marketing costs. Delivery Adjusted EBITDA margin as a percentage of Gross Bookings reached 1.9%, compared to 0.2% in Q1 2022 and 1.7% in Q4 2022.
Freight
Revenue of $1.4 billion: Freight Revenue declined 23% YoY and 9% QoQ driven by lower revenue per load and volume, both a consequence of the challenging freight market cycle.
Adjusted EBITDA loss of $23 million: Freight Adjusted EBITDA declined $25 million YoY and $15 million QoQ. Freight Adjusted EBITDA margin as a percentage of Gross Bookings declined 1.7 percentage points YoY to (1.6)%.
Corporate
Corporate G&A and Platform R&D: Corporate G&A and Platform R&D expenses of $564 million, compared to $482 million in Q1 2022, and $580 million in Q4 2022. On a YoY basis, Corporate G&A and Platform R&D remained flat as a percentage of Gross Bookings.
Operating Highlights for the First Quarter 2023
Platform
Monthly Active Platform Consumers ("MAPCs") reached 130 million: MAPCs grew 13% YoY to 130 million, driven by continued improvement in consumer activity for our Mobility offerings.
Trips of 2.1 billion: Trips on our platform grew 24% YoY, driven by both Mobility and Delivery growth. Both Mobility and Delivery trips were up QoQ.
Supporting earners: Drivers and couriers earned an aggregate $13.7 billion (including tips) during the quarter, with earnings up 26% YoY, or 30% on a constant currency basis.
Membership: Returned to the Super Bowl stage for the third year to launch our latest campaign "One Hit for Uber One." Uber One continued to experience ongoing adoption and our member base in US & Canada reached an all-time high.
Uber app redesign: Launched the redesigned Uber app, focused on driving cross-platform usage across Mobility and Delivery, and making our "Go Anywhere, Get Anything" differentiator even easier. Updates include a new home screen, more personalization, and a new way to track the live progress of a ride without opening the app.
Advertising: Expanded our advertising formats with the addition of Post Checkout ads on Uber Eats, enabling non-Eats merchants to advertise in the app. In addition, launched a self-service platform for cartop ads, giving drivers a way to earn more revenue and spotlight local businesses. Active advertising merchants during the quarter exceeded 345K.
Cloud migration: Announced long-term partnerships with Google Cloud and Oracle to migrate our infrastructure to the cloud. These strategic partnerships include other areas of collaboration with Google and Oracle.
Annual Environmental, Social, and Governance Report: Published our annual Environmental, Social, and Governance Report in April, which highlights our perspectives on the ESG issues that matter most to the people who earn on, move on, or invest in our platform, as well as our approach to People and Culture and our broader diversity, equity, and inclusion initiatives.
Mobility
Uber Reserve expansion: Building on strong traction in other regions for Uber Reserve, expanded product availability to new markets in EMEA. In addition, expanded Reserve feature availability across many cities, including launching Economy products in New York City.
Taxis: Launched Uber Taxi in new markets including Munich, Germany; Tromsö, Norway; Palermo, Italy; the metropolitan area of São Paulo, Brazil; and more. Uber Taxi is now available in Argentina in all cities where Uber is available, and 100% of New York City taxi supply is now connected to Uber.
Airport product bundle: Announced a series of new products and features aimed at making airport travel experiences smoother than ever, including new Uber Reserve features, Business Comfort expansion, in-app directions to pickup, and walking ETAs.
Earner and rider safety: Expanded the opt-in audio recording feature to more than half of the US and all of Canada, giving riders and drivers the option to initiate an audio recording during a trip through the Safety Toolkit in their Uber app.
Electric Vehicle ("EV") updates: Expanded Comfort Electric to 14 new markets across the US and Canada, bringing us to 40 North American markets where riders can use Uber to go electric. In addition, signed agreements with bp to provide access to reliable and convenient charging and Tata Motors to bring 25,000 EVs onto Uber's platform.
Micromobility partnership: Announced a multi-market commercial partnership with Tembici, a leader in micromobility across Latin America, to make bikes and electric bikes available directly in the Uber app.
Delivery
Grocery courier experience: Rolled out new features to improve the Shop and Pay experience for grocery couriers across the US, including suggested substitutions for out of stock items, digital payments, and enhanced upfront order clarity.
New Verticals merchant selection: Expanded our New Verticals selection around the world, as we launched PetSmart as a retail partner in the US; grocery delivery with Coles, Australia's second-largest grocer; a convenience partnership with Mexican pharmacy Benavides; and alcohol delivery from all serviceable locations of the Liquor Control Board of Ontario ("LCBO") in Canada.
Uber Eats at Venues: Announced new functionality that allows sports fans to order concessions directly to their seats at Yankee Stadium, building upon mobile ordering for pickup at venues including Minute Maid Park, Capital One Arena, Angel Stadium and PayPal Park. In addition, signed a new partnership with Tampa International Airport to facilitate mobile ordering before boarding a flight.
Certified Virtual Restaurant Program: Announced new quality standards and a new Certified Virtual Restaurant Program in the US to make virtual restaurant operations more streamlined and effective for merchants, and to create a more consistent, reliable virtual restaurants experience for consumers who use Uber Eats.
Courier electrification: Introduced new partnerships to support zero-emission modes of transportation for delivery couriers, including working with Gachaco to provide rapid battery replacement for three-wheelers in Japan; Lumala to improve e-cycle availability for Uber Eats couriers in Sri Lanka; and HumanForest to give Uber Eats couriers full access to its e-bike and e-moped fleet in London.
Freight
Electric truck pilot partnership with WattEV and CHEP: Announced a strategic partnership with WattEV to deploy electric trucks on select routes in Southern California. CHEP was the first shipper to participate in the pilot, which serves as an important milestone in electric freight transportation and established Uber Freight's first EV deployment.
Corporate
Refinanced Term Loans: Refinanced Uber's 2025 and 2027 term loans, extending the full $2.5 billion to a 2030 maturity.
Recent Developments
Yandex stake sale: In April 2023, we entered into and closed on a definitive agreement to sell our remaining equity interest in MLU B.V., our joint venture with Yandex, to Yandex for $702.5 million in cash.
Careem Super App investment: In April 2023, we entered into a series of agreements with Emirates Telecommunication Group Company whereby we will contribute $400 million into the Careem non-ridesharing businesses ("Careem Super App") in exchange for a majority equity interest.
Outlook for Q2 2023
For Q2 2023, we anticipate:
Gross Bookings of $33.0 billion to $34.0 billion
Adjusted EBITDA of $800 million to $850 million
For more information CLICK HERE
PanJam Investment Negatively Impacted By Sagicor Group's Implemented International Financial Reporting Standards – Insurance Contracts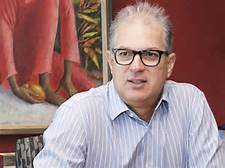 Stephen B. Facey, Chairman of PanJam Investment Limited ("PanJam") has released the following Interim Report to Stockholders For the three months ended 31 March 2023.
Highlights
• In line with International Accounting Standards Board issued standards, effective 1 January 2023, Sagicor Group Jamaica ("Sagicor") implemented International Financial Reporting Standards ("IFRS") 17 – Insurance Contracts, which fundamentally changed the way it accounts for insurance contracts. The adoption of this new accounting standard has had a material impact on the presentation and calculation of Sagicor's results, but not its underlying strategy or long-term value. It also required a restatement of Sagicor's prior year's financial statements. As a 30.2% shareholder of Sagicor, PanJam's share of the effects of IFRS 17 are reflected in our 2023 financial statements and our restated 2022 financial statements.
• Net loss attributable to shareholders of $11.1 million for the quarter (restated 2022: net loss of $323.8 million)
• Loss per stock unit for the quarter of $0.01 (restated 2022 loss: $0.31)
• Book value per stock unit of $39.83 at 31 March 2023 (restated at 31 March 2022: $37.73)
• Ordinary dividend per stock unit declared/paid during the quarter of $0.225 (2022: $0.635)
Income Statement
Net loss attributable to owners for the three months ended 31 March 2023 amounted to $11.1 million, compared to the restated loss of $323.8 million recorded for the same period in 2022.
Loss per stock unit for the quarter was $0.01 compared to the restated 2022 loss per stock unit of $0.31.
Income from our core operations increased by 31.5 per cent when compared to the prior year, driven primarily by $448.1 million of income from the ROK Hotel Kingston, Tapestry Collection by Hilton.
Investments generated income of $10.1 million (restated 2022: $236.9 million) from interest income and foreign exchange gains, which were largely offset by unrealized losses on trading equities.
Property income continued its steady performance, increasing by 3.7 per cent to $522.1 million due to annual rental rate adjustments and revaluation gains.
Operating expenses totaled $1.4 billion, more than double the amount in the first quarter of 2022. While inflationary pressure on wages and direct property costs negatively impacted our performance, PanJam incurred one-off professional fees related to its amalgamation with Jamaica Producers Group Limited ("Jamaica Producers").
Finance costs increased by 14.8 per cent to $277.1 million (restated 2022: $241.4 million) due to higher average interest rates and a marginal increase in debt principal.
Associated Companies
PanJam's associated companies include our 30.2% investment in Sagicor. We also hold minority positions in a number of diverse private entities across the adventure tourism, business process outsourcing, hospitality, micro-lending and office rental sectors.
For the first three months of 2023, our share of results of associated companies amounted to $673.2 million, increasing by $905.0 million when compared to the same period in 2022 due to improved year-over-year performance from all of our associates, particularly Sagicor. However, it is important to note that PanJam's share of results of associated companies for the first quarter of 2022 was restated in line with Sagicor's adoption of IFRS 17, decreasing by $1.4 billion to a loss of $231.8 million.
As a significant shareholder in Sagicor, we welcome the greater transparency and comparability that IFRS 17 will bring to financial reporting throughout the insurance industry. We remain confident in the long-term prospects of Sagicor and its ability to create value for our shareholders, and will continue to monitor the impact of this new accounting standard.
Balance Sheet
Total assets at 31 March 2023 amounted to $58.4 billion compared to the restated $56.0 billion at 31 March 2022.
Stockholders' equity as at 31 March 2023 totalled $42.3 billion, 5.7 per cent higher than the restated 31 March 2022 balance of $40.0 billion. This equates to a 31 March 2023 book value per stock unit of $39.83 (restated 31 March 2022: $37.73).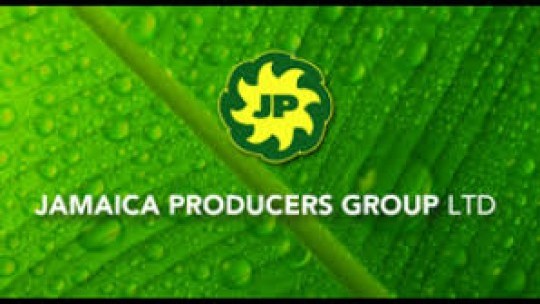 Outlook
Effective 1 April 2023, PanJam and Jamaica Producers successfully completed their amalgamation process, which was approved by the shareholders of both companies on 22 December 2022. Pursuant to the terms of the amalgamation agreement, Jamaica Producers transferred its material businesses to PanJam in exchange for Jamaica Producers receiving a 34.5% ownership stake in the amalgamated enterprise, renamed Pan Jamaica Group Limited ("Pan Jamaica Group").
We are excited to welcome members of the Jamaica Producers team as we embark on a new journey together as the Pan Jamaica Group family. With the amalgamation complete, we look forward to blending our strengths, experiences, and passion to create unparalleled value and impact. Here's to a future of collaborative success and continued growth!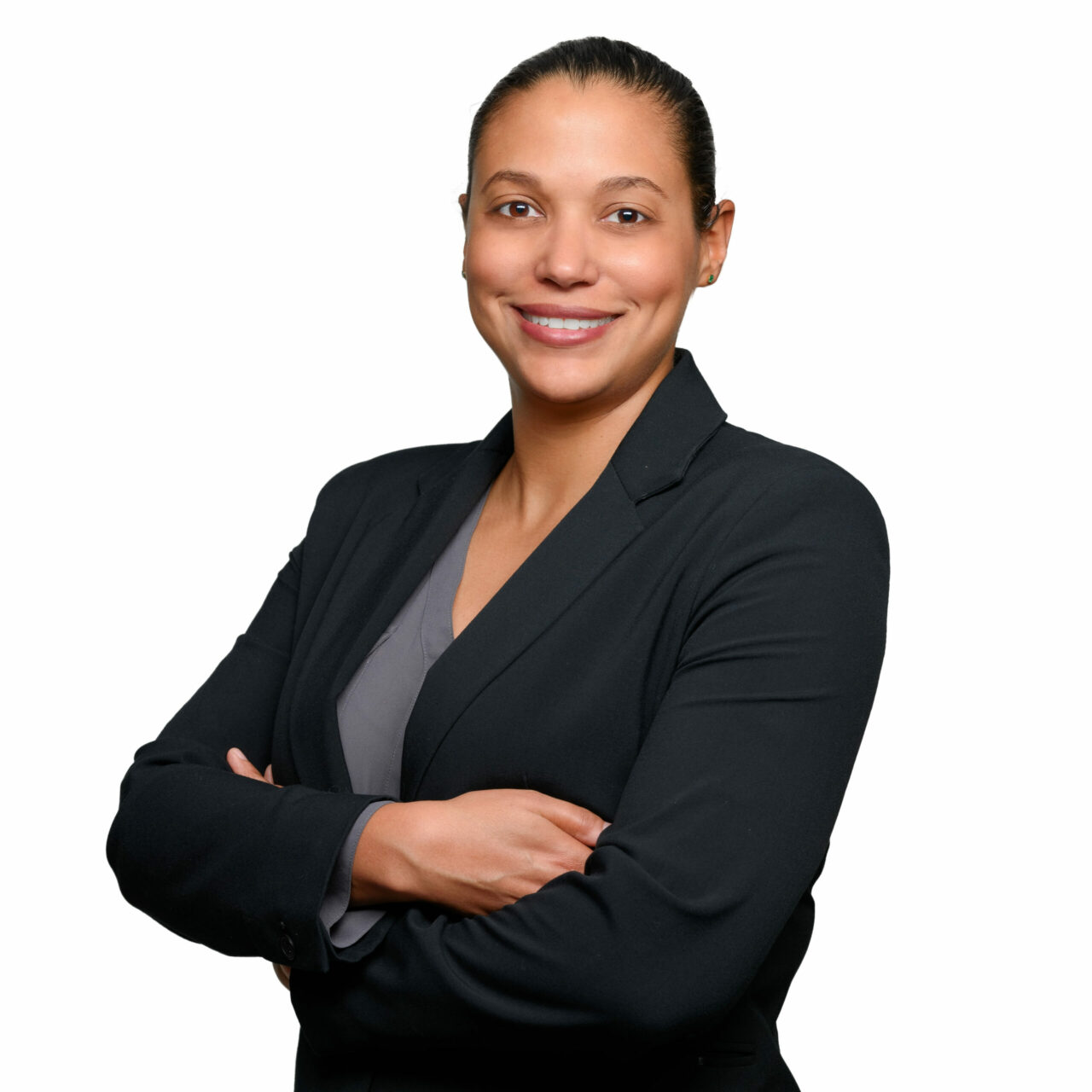 Joanna Banks, President of Pan Jamaica Group, will be appointed Executive Vice President, Strategy and Business Development of Sagicor with effect from 17 July 2023, and will simultaneously demit the office of President of Pan Jamaica Group. We thank Joanna for her steadfast commitment and her leadership during this significant time, and wish her every success in this new role. We are confident that she will be an excellent addition to Sagicor's senior leadership team and look forward to continuing to work with her in that capacity.
For More Information CLICK HERE