Transjamaican Highway Biggest IPO on the JSE, Raising JA$14.1 Billion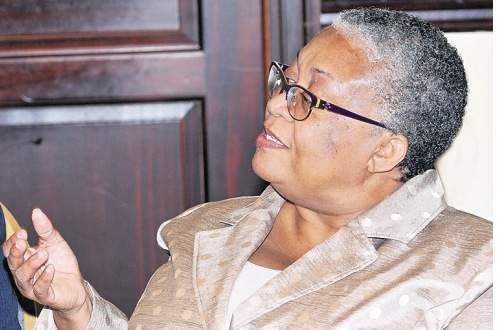 Transjamaican Highway Limited (TJH) has listed its shares on both the Main and USD markets of the Jamaica Stock Exchange (JSE). The Company raised JA$14.1 billion, the largest amount raised from an Initial Public Offering (IPO) on the JSE. The prospectus of Transjamaican Highway Limited was published on February 4, 2020, with an Offer open date of February 17, 2020. The Offer opened on February 17, 2020 at 9:00 a.m. and closed on March 2, 2020, oversubscribed by 130%. A total of 36,062 applications, totaling JA$25.12 billion were received.
Transjamaican Highway Limited was successful in its application to list its ordinary shares on the JSE's Main Market and cross-list on USD Equities Market at the invitation price of JA$1.41 and US$0.01 per share, effective March 24, 2020. The Company will trade under the name TJH on both markets. TJH is the first road network company, which represents an integral part of Jamaica's infrastructure, to list on the JSE. The Company now has a total of 31,624 shareholders.
Mrs. Marlene Street Forrest, Managing Director of the JSE, commenting on TJH's listing stated, "The listing of Transjamaican Highway Limited is an important listing, as the Government has been true to its word about utilizing the market to divest Government's assets, thereby, ensuring not only the transparency of the process but the deep commitment to democratizing equity investments, allowing ordinary Jamaicans to own a piece of Jamaican asset. This listing has come at the cusp of world events, particularly COVID-19, which has triggered economies large and small to react by selling at reduced prices securities listed on many stock exchanges. We have been affected, especially because many relatively new investors to the market are extremely cautious. We ask you to be calm as investing in stocks is a long-term activity and prices do rebound. Transjamaican Highway Ltd and the highway were here before COVID-19 and will be hereafter the virus goes. Commerce will resume.
"Between the period of one week before the Offer opened and the close of the Offer, just over 12,000 new accounts were opened, and we can safely say this was in keeping with the Transjamaican offer. This was an increase over the 11,772 new accounts that registered for the Wigton Windfarm transaction. The gender mix was also quite interesting, as following the pattern with the Wigton's transaction, more females applied for shares within this IPO, that is, 55%:45% female to male ratio", Mrs. Street Forrest disclosed.
"Two years ago we went to PWC with an idea, how do we do a deal with the Shareholders of TJH to allow TJH to be owned by the people of Jamaica and listed on the Jamaica Stock Exchange. Today this dream became a reality with TJH being listed on the Jamaica Stock Exchange. Over 36,000 persons applied to participate in the largest-ever IPO in Jamaica's history. The result of 2 years of tough, complex negotiations, and focussed work has meant that one of the most significant and recognizable infrastructure assets in Jamaica is owned by Jamaicans," stated Mr. Ivan Anderson, Managing Director of the National Road Operating & Construction Company.
Commenting on TJH's listing, Mr. Herbert Hall, Vice President, Investment Banking at NCB Capital Markets Limited said, "We are extremely happy to have lead this landmark transaction which has resulted in the company raising over $14 billion in our local market. In the past, this was unheard off and it demonstrates that our local market is indeed developing and our investment public is craving solid investment opportunities. We will continue to work closely with our stakeholders so that more companies use the markets to finance their businesses and grow the Jamaican economy. We are also pleased to see technology at work, as our GoIPO platform was once again used successfully in the process, to allow persons from across the world to partake in this IPO. We wish Transjamaican Highway all the best in their journey as a listed company. We at NCB Capital Markets Limited thank the Government for their confidence in us and look forward to working with them on future listings. We would also like to thank our co-broker JMMB, our attorneys PMH, NROCC and their advisor PWC, as well as, the thousands of investors who participated in this IPO."
Scotia Group Reports Strong Financial Results With Net Income Of JA$4.4 Billion For The Six Months Ended April 30, 2022……Audrey Tugwell Henry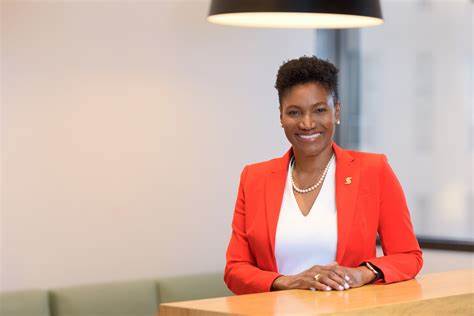 Net income for the quarter reflected an increase of $800 million or 45% over the previous quarter driven by solid performance across our core business lines and strong volume growth.
In keeping with our consistent dividend policy, the Board of Directors approved a dividend of 35 cents per stock unit in respect of the second quarter, which is payable on July 20, 2022 to stockholders on record as at June 28, 2022.
Adding context to the Group's results, President and CEO, Audrey Tugwell Henry commented "Scotia Group delivered strong results for another quarter.
We continue to advance our Customer First strategy and support the recovery process as the economy normalizes. Performance improved across our business lines as we continue to deliver relevant, value-added solutions to assist our customers to meet their financial objectives.
Deposits increased by 11% versus last year underscoring strong customer
confidence in the Group. We also saw growth in retail loans with our flagship Scotia Plan Loan increasing by 9% year over year signalling a positive trajectory for the remainder of the fiscal.
We registered another quarter of robust growth in our mortgage book with a 22% increase over prior year. We have maintained very attractive mortgage rates to enable more of our customers to purchase and achieve their goal of home ownership.
"Performance improved across our business lines as we continue to deliver relevant, value-added solutions to assist our customers to meet their financial objectives,"  SGJ President and CEO Audrey Tugwell Henry
Assets Under Management at Scotia Investments Jamaica Limited (SIJL) increased from $187 billion to $191 billion year over year. In March, SIJL also lowered the minimum opening balance requirement for mutual funds and unit trusts to $250,000. This move will allow more of our customers to add investment products to their overall financial portfolio.
Scotia Insurance continues to make valuable contributions to the Group's performance with Gross Premium revenue growing by 7% year over year, led by Creditor Premium Income which increased by 21% year over year. In May we launched Scotia Elevate, a new Universal Life product, which requires no medical underwriting and boasts the highest coverage in the market.
As one of the top financial advisors to the Jamaican market with over 132 years of experience, we are committed to helping our customers and the broader economy to rebound from the pandemic even stronger as the effects of this crisis recede. We initiated a series of customer-focused initiatives during the quarter, including our Scotiabank Vision Achiever SME programme which offers free business coaching to business owners.
March was dubbed SME Digital Month and a series of free online workshops were held to help empower small and medium sized business owners to capitalize on the efficiencies and opportunities that our digital technology can offer. Improving our customer experience remains a key area of focus for the business. We further expanded our Customer Experience Unit and streamlined our escalation processes for complex matters. This has resulted in improved resolution and response times as well as increased capacity for branch staff to serve our customers who visit our locations.
In February, the Group onboarded our first ever brand ambassador, gold medal Olympic Champion, Shericka Jackson. Shericka is a great asset to our team and will feature prominently in more of our public education initiatives and advertising campaigns throughout the year.
As part of our Winning Teams strategy, in March we implemented enhanced parental leave polices for all staff across the Group. Paid maternity leave was extended to 14 weeks and fathers and adoptive parents will now receive four fully paid weeks of parental leave. This is an important move as we continue to strengthen our position to be an Employer of choice in the market.
As we look toward the second half of the financial year, we are very optimistic about the positive trends in the market and in our business as we leverage our strengths and expertise to deliver relevant financial solutions for our customers.
More Information CLICK HERE