Third Digital Wallet Provider Expected to Enter the Jamaican Market Soon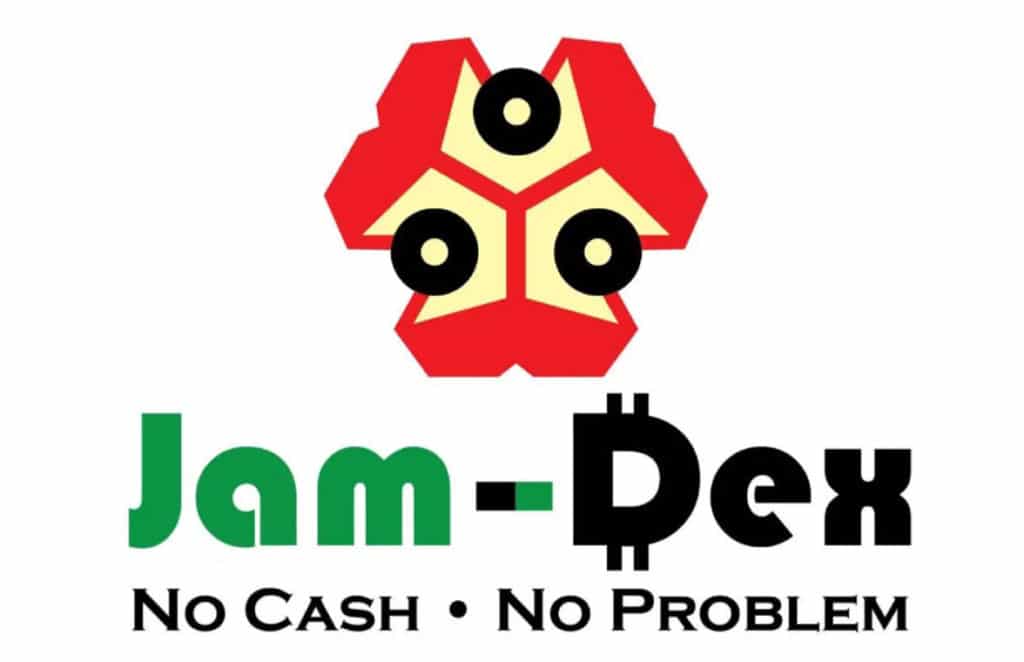 A third digital payment wallet provider is expected to enter the market in the near future to facilitate transactions utilising Jamaica's Central Bank Digital Currency (CBDC).
The prospective wallet provider is said to be on the verge of entering the Bank of Jamaica's (BOJ's) regulatory sandbox, which is a mechanism to facilitate financial technology innovations testing.
This was announced by BOJ Governor, Richard Byles, during the Central Bank's quarterly monetary policy media briefing at the BOJ Auditorium in downtown Kingston recently.
Digital wallet electronic platforms offer payment solutions that facilitate transactions involving CBDC, a digital form of central bank-issued currency.
CBDC is legal tender that can be exchanged dollar for dollar with physical cash.
Jamaica's CBDC is called JAM-DEX, which stands for Jamaica Digital Exchange.
"I'm happy to say that although we only have one institution that is currently offering JAM-DEX, and I must big up that institution, they have been doing so for more than a year now, and that is National Commercial Bank (NCB). There is another that is complete and ready to roll. They are just doing their testing internally and I expect that, shortly, they will come on board. There is another that is behind that is about to enter the sandbox," Governor Byles said.
Lynk was the first wallet provider approved by the BOJ for CBDC transactions and is available through NCB.
Earlier this year, the BOJ announced Jamaica National as the second wallet provider for CBDC.
Mr. Byles described the facility's development as an investment in the sector.
He noted that it "costs quite a bit of money" for commercial banks to develop their wallets.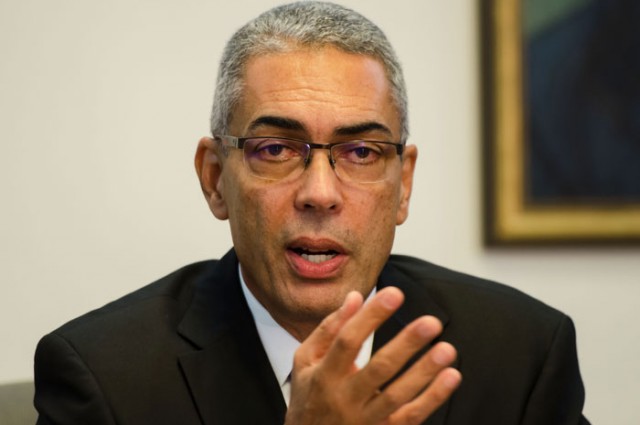 "One of the largest expenses that a bank has, especially the large retail banks, is the management of cash. One of the biggest headaches that they have is the movement of cash, and one of the prospects of the digital currency is that it will reduce this cost and reduce this headache," the Governor said.
He further pointed out, "One of the biggest expenses for most retail enterprise businesses is the handling of cash, the storage of it, the transportation of it.
"So even the business enterprises will benefit from the existence and usage of digital currency. So, there are long-term benefits to be reaped from this initial investment."
"This is what I keep saying to the banks. I want to encourage them. This is an investment, not for tomorrow's P&L (profit and loss). It is an investment to deliver better service in the near term as well as to improve your P&L in the medium term," Mr. Byles added.
The Governor pointed out that smaller enterprises have been taking advantage of the digital currency as they serve their customers.
"Smaller merchants who don't have Point of Sale (POS) machines and would have a cellphone, we are beginning and have had significant success in pushing out the programme to have them recruited to take JAM-DEX, and we have a significant number of them who are now in a position to do so.
We also have over 200,000 individuals who have the capacity on their phones to pay for services and goods with JAMDEX," Mr. Byles said.
He advised that the Government is committed to supporting the Central Bank in its efforts to roll out JAM-DEX.
"In two consecutive budget presentations, the Minister of Finance [and the Public Service] has set aside funds to help us to recruit small merchants to JAM-DEX and to get the programme going. We are now speaking to other agencies of Government that handle taxes and make payments – whether It's PATH payments or pension payments. So, we have a large player in the form of the Government that is proactively assisting us, as well as our own efforts to go out there and get these POS machines reconfigured, so that they can accept JAM-DEX QR codes," the Governor informed.
He said once these machines are recalibrated, a mass campaign will be undertaken to encourage more persons to use the facility.
"It means that every supermarket, every fast-food enterprise, pharmacies, all of the kind of merchants that you and I go to several times and spend quite a bit of money with, they will be able to take JAM-DEX. At that point, we will start a big mass campaign to get individuals to take JAM-DEX on their phones and to begin to use it as currency," he said.
Head of External Communications and Protocol, BOJ, Melanie Lawes, said the list of merchants accepting JAM-DEX is available on the Bank's website.
JAM-DEX provides a safe, efficient, and convenient way to pay for goods and services, according to BOJ representatives.
By: CHRIS PATTERSON JIS
Corporate Movements – August 2023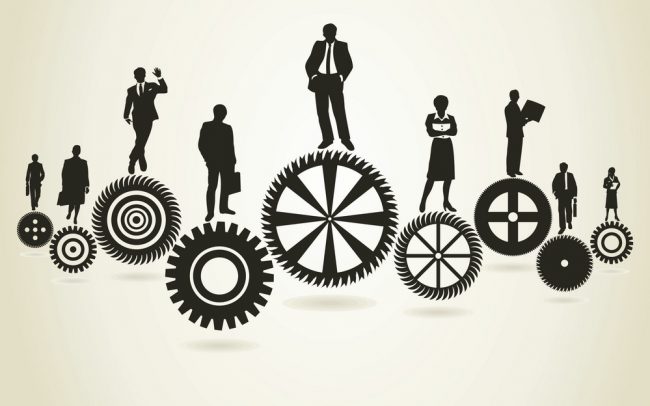 The Board of Agostini's Limited wishes to advise that Mr. Anthony Agostini will retire as Managing Director on January 31, 2024, at the conclusion of the Company's annual general meeting. Mr. Agostini has been on the Board of Agostini's for the past 33 years and has been the Managing Director for the past 18 years. The Board is also pleased to announce that Mr. Barry Davis will be appointed CEO Designate effective September 1, 2023 and will replace Mr. Agostini on February 1, 2024. Mr. Davis is currently the Finance Director of Agostini's, a post he has held for the past three and a half years, and which he will continue to hold until he assumes the CEO position. Prior to this, Mr. Davis was a non-executive director of Agostini's for twelve years, while he was the Financial Controller at Atlantic LNG.
National Flour Mills Limited (NFM) wishes to advise of the following changes to its Board of Directors effective August 18th, 2023:
(i) The reappointment of Ms. Joanne Salazar as a Director; and (ii) The appointment of Mr. Varun Maharaj and Mr. Sanjiv Anant Sookoo as Directors
Prestige Holdings Limited wishes to advise on the following changes to the Executive Team.
• Ryan Deans, currently Operations Manager, KFC, has been appointed Vice President, TGI Fridays designate with an effective date of December 1, 2023.
• Kerri Hosein-Khan, currently Vice President, Starbucks and TGI Fridays will cease responsibility of overseeing TGI Fridays on November 30, 2023 after the transition period ending November 30, 2023.
Business executive Phillip Armstrong has been promoted to second in command of Pan Jamaica Group, which was formed earlier this year from a merger between Jamaica Producers Group and Pan Jam Investments. Armstrong has been appointed chief operating officer (COO), effective September 1, serving under Chief Executive Officer Jeffrey Hall. Prior to his appointment as COO, Armstrong served as the group's chief strategy officer. He is a former deputy CEO and executive director of Sagicor Investments Limited. Armstrong has also held the positions of executive vice-president of strategy and innovation, and chief technology officer of Sagicor Group Jamaica. He is a member of the board of directors of a number of prominent corporate companies in Jamaica, such as Kingston Wharves Limited, Sagicor Group Jamaica, Sagicor Investments, Sagicor Bank Jamaica, Sagicor Investments, Sagicor Life Jamaica and British Caribbean Insurance Company. Armstrong holds a BSc in avionics technology and has completed the Harvard Business School's Advance Management Programme and the Harvard Business Analytics Programme.
iCreate Limited (ICREATE) announces the resignation of Founder Tyrone Wilson as its President & CEO, and a Director. Mr. Wilson notified the company of his resignation and the Board of Directors met and accepted, effective immediately.
Concurrently, the following interim leadership appointments have been made:
– Ivan Carter will serve as Interim Chairman of the Board of Directors.
– Arlene Martin will serve as Interim President & CEO.
The Board of Directors expresses sincere gratitude to Wilson for his visionary leadership and dedicated service as President & CEO, and Director. Going forward, he will be an available resource to the company. iCreate remains committed to its customers, subsidiary companies, employees, strategic partners, and other obligations and responsibilities as a publicly-traded company
The Board of Directors of The Limners and Bards Limited is pleased to announce the appointment of Kareem Tomlinson as Director effective August 15, 2023
The Limners and Bards Limited is pleased to announce that Mrs. Wendy- Ann Smith Anderson has been appointed as the Chief Financial Officer effective August 14 2023 . Mrs. Wendy- Ann Smith Anderson replaces Ms. Kimala Bennett who was the acting CFO."
PJAM has advised that Mr. Allan Ward was appointed to the Board of Directors effective 11 August 2023.
JMMB Group Limited advise that Mr. Dereck Rajack has tendered his resignation as Group Chief Risk Officer, effective October 31, 2023. Dereck has taken the difficult decision to leave his JMMB family to pursue other opportunities.  Dereck assumed the role of Group Chief Risk Officer in April 2019, having initially joined the organisation as the Chief Risk Officer of JMMB Bank (Trinidad & Tobago) in August, 2016. We thank him for his invaluable contribution to the Group, wish him continued success, as he takes this next step in further pursuit of his dreams.
Kingston Wharves Limited (KW) has advised that at a board meeting held on August 10, 2023, its Board of Directors appointed Mr. Philip Armstrong as a Non-Executive Director of Kingston Wharves Limited, effective August 10, 2023.
The Board of Directors of tTech Limited is pleased to announce that at the Board meeting on July 27, 2023, the decision was taken to appoint Norman Chen as the Company's Chief Executive Officer. Norman has served in several management and executive roles at tTech since joining the Company and has deep knowledge of the Company's operations and the industry. He was appointed Acting CEO in December 2022. Since then, he has led a turnaround of the Company, with Year-to-date revenues up 27.5% over 2022 and reversing a Year-to-date loss of $12.1 million to a profit of $12.7 million. The Directors are confident that under Norman's leadership, tTech will move into a new growth phase while continuing to deliver the excellent customer experience that the Company is known for.
Guardian Holdings Limited ("GHL") wishes to advise that at a meeting of the Board of Directors held on 4th August, 2023, Mr. Robert Almeida was appointed Chairman of GHL's Board of Directors effective 4th August, 2023. Mr. Almeida joined the Board in 2019 as an Investor, Business Executive and a Director. As an investor, he is a Founding Partner of Portland Private Equity, a leading manager of private equity funds focused on the Caribbean and Latin American region and a Director, Senior Vice President and Portfolio Manager at Portland Investment Counsel Inc., which is a regulated Investment Fund Manager in Canada. Mr. Almeida succeeds Mr. Patrick Hylton and the Group wishes to take this opportunity to profoundly thank the former Chairman, Mr. Hylton, for his invaluable contribution during his tenure. It is with great pleasure that we welcome Mr. Almeida as the Chairman of Guardian Holdings Limited.