The List – Businessuite's Top 50 Caribbean Marketers to watch for 2024
Javette Nixon Founder, Chairman & CEO of Point Global Marketing Group (POINT)
Javette Nixon is the Founder, Chairman & CEO of Point Global Marketing Group (POINT), Seaforth Holding Limited and Esther Ventures Limited as well as a Director of Vein Centers of Jamaica. He is an experienced entrepreneur, investor, and marketing consultant specializing in market entry and branding strategies for emerging brands and global companies.
Javette's expertise is deeply innovation-driven, ranging from digital and e-commerce to global market strategies and business model disruption. He founded his first company at the age of 23 – an e-commerce business that he sold five years later. He has also worked at MCIS Advance, Edgechem Jamaica Limited, and Capital & Credit Merchant Bank, while serving as an active investor in such startups as True Shade Cosmetics Limited and Zoombridge Solutions Limited.
He holds a Bachelor's Degree in Political Science and Economics from the University of the West Indies, Mona and a Master's of Science Degree in International Marketing from Hult International Business, Boston.
Javette is also an Alumnus of the University of London, the Technology Innovation Centre Incubator at the University of Technology Jamaica, and the Branson Centre of Entrepreneurship in the Caribbean. He was the season one winner of NCB Capital Quest and a 2016 Young Leader of the Americas Professional Fellow. His other interests include volunteerism, travelling, and football. Javette has two children and is married to Dr. Hillary Brown Nixon.
Point Global is a Pan-Caribbean Management Consulting Firm. We work with business throughout the Caribbean and North America combining human expertise with cutting edge technology solutions to solve business challenges related to marketing, data and insight and technology.
Nominate Businessuite's Top 50 Caribbean Marketers to watch for 2024
The List – Businessuite's Top 50 Caribbean Marketers to watch for 2024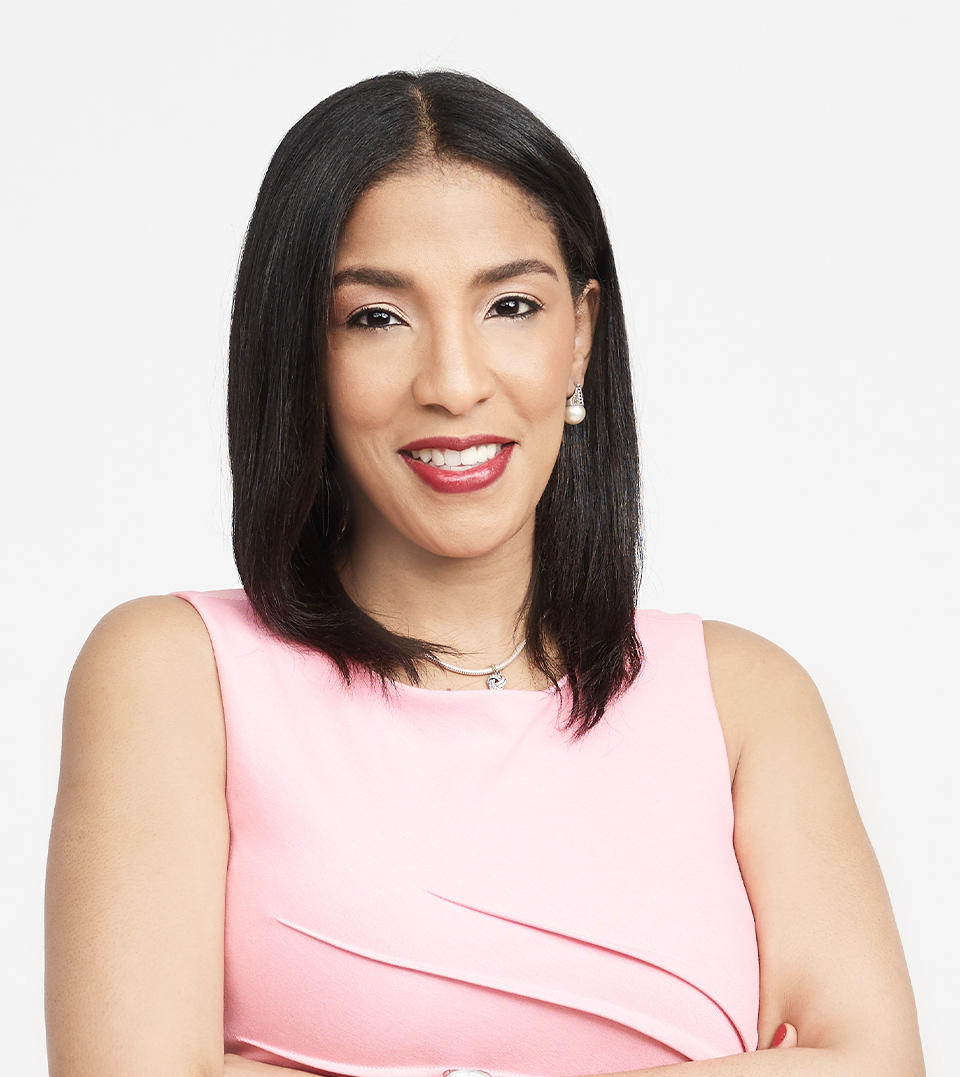 Kimala Bennett Founder and CEO The Lab
Kimala Bennett is extremely goal-oriented and solution driven, and has always loved telling a good story in a creative way, and by creating both of her companies, she has had the perfect avenues to do so. In 2007, she founded The Production Lab with Melissa Llewellyn, with the aim to produce high quality video production, in fast turn around time and on budget.
Kimala has directed and produced over 150 advertisements, documentaries, corporate videos and music videos. With her keen ability to pool the best thinkers and pair them with the best executors; she has led The Production Lab to now become The LAB, a fully integrated Advertising Agency.
The LAB delivers with ROI in mind; this stems from Kimala's strength and expertise in business management and entrepreneurship. The LAB team has built a reputation for being effective in logistics and creativity; known for delivering first- world quality productions.
The Business Lab, established in 2009, is a business solution company focusing on youth entrepreneurship. So far Kimala has published three books, Starting a Business In Jamaica, The Young Entrepreneur's Handbook and Let's Talk Money as consulting products of The Business Lab.
The Business Lab team and Kimala having led multiple island-wide executions; both the "I am the Change" and the "I3" programmes has brought entrepreneurship and innovation to Jamaican students. As a certified trainer of the Network for Teaching Entrepreneurship (NFTE) University, Kimala has also taught workshops to Jamaican students.
From Kimala's perspective, changing the mindset of youth to focus heavily on entrepreneurship is one of the biggest contributions she can make to the development of the nation. "Youth are now able to see entrepreneurship as a viable option, creating business models around their ideas, and to be more focused on finding solutions to problems" .
We are a fully integrated 100% Jamaican born and bred advertising agency with global reach and an island swagger. We are a strategic, creative, passionate solutions oriented and no nonsense group with a heavy emphasis on getting stuff done!
The LAB – We love ideas, but we love to see ideas in action more, and we are crazy obsessive about getting results. We know we're not for everyone but we might just be what you've been looking for.
Nominate Businessuite's Top 50 Caribbean Marketers to watch for 2024