Scotia Group Reports Strong Financial Results With Net Income Of JA$4.4 Billion For The Six Months Ended April 30, 2022……Audrey Tugwell Henry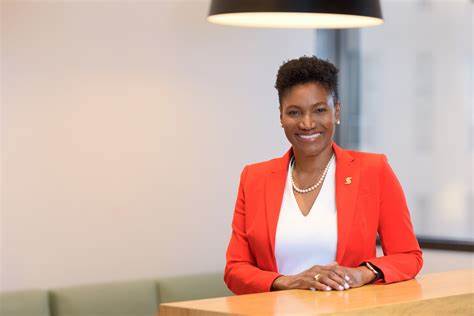 Net income for the quarter reflected an increase of $800 million or 45% over the previous quarter driven by solid performance across our core business lines and strong volume growth.
In keeping with our consistent dividend policy, the Board of Directors approved a dividend of 35 cents per stock unit in respect of the second quarter, which is payable on July 20, 2022 to stockholders on record as at June 28, 2022.
Adding context to the Group's results, President and CEO, Audrey Tugwell Henry commented "Scotia Group delivered strong results for another quarter.
We continue to advance our Customer First strategy and support the recovery process as the economy normalizes. Performance improved across our business lines as we continue to deliver relevant, value-added solutions to assist our customers to meet their financial objectives.
Deposits increased by 11% versus last year underscoring strong customer
confidence in the Group. We also saw growth in retail loans with our flagship Scotia Plan Loan increasing by 9% year over year signalling a positive trajectory for the remainder of the fiscal.
We registered another quarter of robust growth in our mortgage book with a 22% increase over prior year. We have maintained very attractive mortgage rates to enable more of our customers to purchase and achieve their goal of home ownership.
"Performance improved across our business lines as we continue to deliver relevant, value-added solutions to assist our customers to meet their financial objectives,"  SGJ President and CEO Audrey Tugwell Henry
Assets Under Management at Scotia Investments Jamaica Limited (SIJL) increased from $187 billion to $191 billion year over year. In March, SIJL also lowered the minimum opening balance requirement for mutual funds and unit trusts to $250,000. This move will allow more of our customers to add investment products to their overall financial portfolio.
Scotia Insurance continues to make valuable contributions to the Group's performance with Gross Premium revenue growing by 7% year over year, led by Creditor Premium Income which increased by 21% year over year. In May we launched Scotia Elevate, a new Universal Life product, which requires no medical underwriting and boasts the highest coverage in the market.
As one of the top financial advisors to the Jamaican market with over 132 years of experience, we are committed to helping our customers and the broader economy to rebound from the pandemic even stronger as the effects of this crisis recede. We initiated a series of customer-focused initiatives during the quarter, including our Scotiabank Vision Achiever SME programme which offers free business coaching to business owners.
March was dubbed SME Digital Month and a series of free online workshops were held to help empower small and medium sized business owners to capitalize on the efficiencies and opportunities that our digital technology can offer. Improving our customer experience remains a key area of focus for the business. We further expanded our Customer Experience Unit and streamlined our escalation processes for complex matters. This has resulted in improved resolution and response times as well as increased capacity for branch staff to serve our customers who visit our locations.
In February, the Group onboarded our first ever brand ambassador, gold medal Olympic Champion, Shericka Jackson. Shericka is a great asset to our team and will feature prominently in more of our public education initiatives and advertising campaigns throughout the year.
As part of our Winning Teams strategy, in March we implemented enhanced parental leave polices for all staff across the Group. Paid maternity leave was extended to 14 weeks and fathers and adoptive parents will now receive four fully paid weeks of parental leave. This is an important move as we continue to strengthen our position to be an Employer of choice in the market.
As we look toward the second half of the financial year, we are very optimistic about the positive trends in the market and in our business as we leverage our strengths and expertise to deliver relevant financial solutions for our customers.
More Information CLICK HERE
LASCO Distributors Taps Portfolio Innovation As Central To Company's Profitable Growth Strategy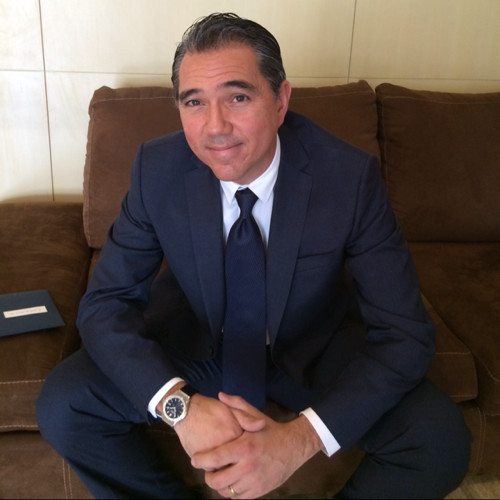 John De Silva, Managing Director at LASCO Distributors Limited, has released the following report to the shareholders for the year ended 31st March, 2022
LASCO Distributors Limited delivered another year of profitable growth. The solid performance was the result of disciplined execution of the Company's strategic framework while adapting the organizational structure to be more competitive and increasing investment in our brands.
The Company grew Net Profit by 11.8%, despite being subject to the full corporation tax rate for the entire financial year.
Earnings per share (Basic) increased by 11.8% to $0.29.
Revenue increased by 15.0% to $23.34B, an increase of $3.05B over the previous year.
This was the result of sustained broad-based growth in all key categories and brands, driven by increased marketing investment and expanded distribution. This is pure organic growth, without any mergers or acquisitions, driven mostly by the domestic business.
The Nutrition, Food and Beverage Categories, continued to deliver solid growth, led by its core brands and a recovery in the Beverages category as out-of-home channels reopened and on-the-go consumption increased.
Our strategic distribution arrangement with Salada Foods Jamaica Ltd continues to yield solid results in the coffee category, with the portfolio's leading brands delivering growth across all key channels.
The Hygiene portfolio's innovation agenda accelerated as the company rolled out a multibrand, multi-channel Home Care strategy, supported by increased marketing investment.
The Personal Care business was impacted by Supply Chain constraints but there was some recovery in product availability in the final quarter of the year.
The Healthcare category, managed via the Pharmaceutical Division delivered very strong growth in line with the company's diversification strategy. Strengthening relationships with our global pharmaceutical partners which include AstraZeneca, Bayer, Roche and MSN among others, are a focus area for the company and this has contributed significantly to the Division's performance.
Exports delivered marginal growth as key export markets gradually re-opened their economies. Market diversification through International Expansion is a clear priority for the company and a new strategic direction has been established to enable brand and business development in the international markets.
Portfolio Innovation is central to the company's profitable growth strategy as it expands its presence in existing categories and enter new ones. This strategy has been systematically implemented and in the past year more than 25% of the company's revenue was achieved with partner brands.
Gross Profit increased by 6.3% or $230M, to $3.88B, however margins decreased from 18.0% to 16.6%. Product and freight costs increases were incurred throughout the year and were partially offset by measured price increases and changes to the product and channel mix.
Operating Expenses were $2.86B, an increase of 6.8%, driven mainly by an increase in Marketing investment. The Operating Expense ratio was 12.2% of Revenue, a decrease from 13.2% the year before.
Profit Before Tax was $1.27B, an increase of 13.6%, or $151M. Despite an increase in Taxation, as the company is now subject to the full Income Tax Rate, Net Profit was $1.02B, an increase of 11.8% over the prior year.
Balance Sheet
Total Assets at 31st March, 2022 stood at $12.33B, an increase of 14.1% compared to the same period last year.
Inventories increased by $874M or 30% to close at $3.79B as a result of increased safety stock levels to compensate for supply chain disruptions.
Receivables increased to $3.83B, an increase of 18.6% over the previous year.
Cash and Short-term investments taken together closed at $2.35B compared to $2.27B for the same period last year, an increase of 3.6%.
Payables increased to $4.81B, an increase of 17.1% over last year.
Shareholders' Equity closed at $7.29B, which was $816M or 12.6% above the previous year.
The company continues to be debt-free and delivered a Return on Equity of 14.8%.
Corporate Social Responsibility
LASCO Distributors Limited and its affiliates continue to support national and social development through its recognition of the tremendous public service performed in several critical sectors.
Outlook
The Company is operating in the new normal, maintaining the necessary health and safety protocols to protect employees while remaining focused on achieving its strategic objective.
Recent geopolitical developments have accelerated the need for the company to re-examine its sourcing strategy and establish new and contingency supply partners, leading to new opportunities for further portfolio development.
The company's ability to quickly leverage its strengths to capitalise on new opportunities is being enhanced through organizational redesign, addition of experience and talent in key positions and investment in training and technology.
Simultaneously, a comprehensive assessment of the risks the company faces is being conducted to ensure that the organization is fit to compete and win in the new environment.
John De Silva, Managing Director at LASCO Distributors Limited
More Information CLICK HERE