Scotia Group Reporting Net Income Of $3.4B For January 2023 Quarter, $2.2B Or 172.9% over January 2022, Anchored By Solid Growth Across All Business Lines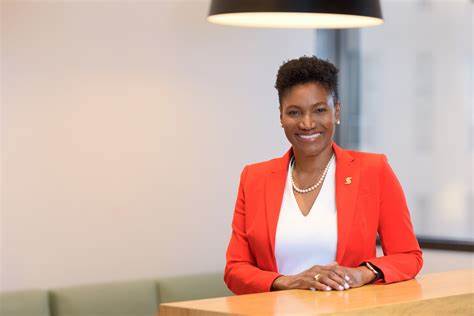 Audrey Tugwell Henry, President and CEO, Scotia Group Jamaica has  released the following report and results for First Quarter Of Fiscal 2023
Scotia Group reports net income of $3.4 billion for the quarter ended January 31, 2023, representing an increase of $2.2 billion or 172.9% over the comparative prior year period. The Group's performance continues to be anchored by solid growth across all our business lines, prudent risk management and efficient management of our operations.
In keeping with our commitment to deliver shareholder value, the Board of Directors approved a dividend of 25 cents per stock unit in respect of the first quarter, which is payable on April 20, 2023, to stockholders on record as at March 29,2023.
In response to the company's performance, Audrey Tugwell Henry, President and CEO, Scotia Group commented "I am very pleased to announce extremely strong results for the Scotia Group this quarter.
Our results signal our customers' confidence in us to support their financial objectives. Throughout our rich history, Scotiabank has built its reputation on trust and expertise and we continue to build on that legacy.
Our growth is a direct result of the successful execution of our Customer First and Winning Team strategic imperatives. Over the period under review, we have seen growing interest in our products and services resulting in strong performances across business lines. Total deposits increased by 8% over prior year as customers continue to place their funds with us. We continue to see growth in both consumer and business loans as a result of the quality of our products coupled with our highly competitive rates.
Our total loan portfolio increased by 19% over the previous year. Commercial loans grew by 17% versus last year as our corporate and commercial banking team worked with their customers to meet their financing needs. Similarly, retail loans grew by 19% year over year, as we supported our retail customers to finance their needs for personal acquisitions including home ownership. Of note, our Scotia Plan Loans increased by 15% and we continue to see impressive growth in our mortgage portfolio which increased by 32% versus the prior year.
Scotia Insurance delivered strong results during the quarter recording a 5% increase in gross written premiums and a 12% increase in creditor life premiums year over year. We believe there is still more opportunity in this area of our business, as we are aware that a significant percentage of Jamaicans are either underinsured or have no insurance to protect them from unforeseen circumstances. Therefore, we continue to educate our customers on the importance and benefits of life insurance and individual retirement solutions when setting their financial objectives.
During the quarter, we piloted our general insurance products which include coverage for home, home contents and automobiles through our newest subsidiary, Scotia General Insurance Agency (SGIA) which operates under the brand name – Scotia Protect. Scotia Protect offers an end-to-end digital experience to ensure customer convenience as well as extremely attractive rates and benefits. The pilot leveraged our experience from digital banking and the results were highly positive. All (SGIA) policies are underwritten by GK General Insurance, and we are very confident that this new business will be highly successful.
Our team at Scotia Investments continues to deliver value to our customers by helping them manage their portfolios to build wealth. In December, we enhanced our digital capabilities by allowing customers to view their portfolio statements via our Scotia mobile banking platform. This feature will greatly enhance customer convenience and allow them to monitor, maintain and easily retrieve up-to-date monthly records of their investments with us.
Our digital strategy underscores every part of our business. Initiatives undertaken during the quarter include further enhancements to our online banking platforms to allow customers to easily pay their taxes to Tax Administration Jamaica.
Utilization of our digital channels continues to grow as customers opt for the convenience and functionality offered across our digital platforms. As at the end of the quarter 45% of all banking customers were enrolled in online platforms. Online banking now represents our most used channel with 39% of total transactions being conducted online and only 2% within our branches.
Digital sales also continues to grow and currently represents 36% of total sales for the Bank. Digital transformation remains a key differentiator for the Group, and we will continue to invest in this area to maintain our competitive advantage.
For more information CLICK HERE
Scotiabank Trinidad And Tobago Q1 Off To Good Start, Reporting 2% Or $4M Increase In Realised Income After Tax To TT$189M For Quarter Ended January 2023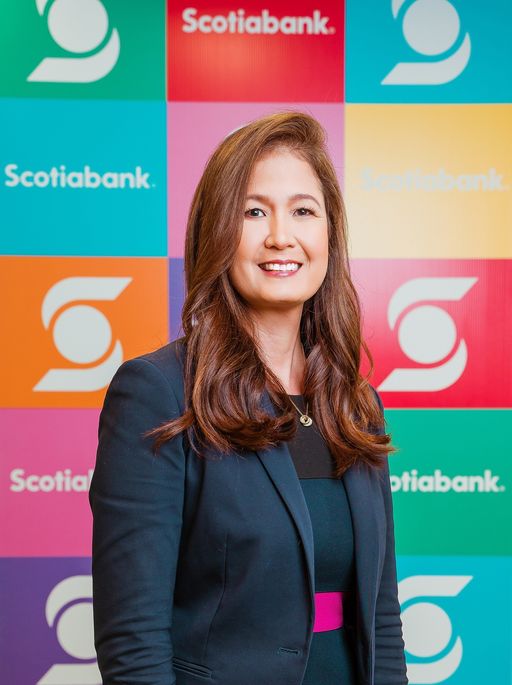 Managing Director of Scotiabank Trinidad and Tobago Limited, Gayle Pazos, Has Released The Following First Quarter January 2023 Results
Scotiabank Trinidad and Tobago Limited (The Group) realised Income after Tax of $189 million for the quarter ended 31 January 2023, an increase of $4 million or 2% over the comparable 2022 period.
The improvement in profitability has resulted in an increased Return on Equity from 17.27% to 17.35% as at 31 January 2023. Return on assets decreased slightly from 2.68% to 2.63% over the same comparative period due to higher asset growth. The increase in income after taxation was driven by strong growth in loans to our customers across all segments.
Commenting on the results, Managing Director of Scotiabank Trinidad and Tobago Limited, Gayle Pazos, remarked:
"I am pleased to announce that our first quarter is off to a good start, demonstrating the strength of our retail and commercial business lines. Loans to Customers grew by $1.5 billion or 9%, with $501 million in the last quarter.
This growth has fuelled total revenue of $498 million, an increase of 5% over the same period in 2022, surpassing pre-pandemic levels. This loan enhancement is supported by increase in deposits of $1.1 billion or 5%, highlighting the trust and confidence our customers continue to have in us as their financial partner.
We are proud to announce that, this quarter, we were awarded Bank of the Year 2022 by The Banker magazine. This was awarded to us in recognition of our successful digital strategy, including, among other things, our Scotia Caribbean App enhancements, and the increased engagement of our customers on our digital platforms. Digital transactions for the quarter ending 31 January 2023 stood at 1.4 million, an increase over last year, with a digital adoption rate of 51.1%."
Revenue
Total Revenue, comprising Net Interest Income and Other Income, was $498 million for the period ended 31 January 2023, an increase of $23 million or 5% over the prior year. Net Interest Income for the period was $340 million, an increase of $41 million or 14%, driven by growth in Loans to retail and corporate/commercial customers combined with higher yields on The Group's investment portfolio. For the quarter ended 31 January 2023, Other Income of $157 million decreased by $18 million when compared to 2022.
Notwithstanding the decrease during the first quarter, Other Income remains an important component of our financial performance and we continue to see increases in key lines such as credit card revenue and other activity-based revenue lines.
Non-Interest Expenses and Operating Efficiency Total Non-Interest Expenses for the period ended 31 January 2023 was $188 million, an increase of $15 million when compared to the same period in 2022.
We continue to be challenged by rising price inflation and its impact on expenditure. However, managing The Group's operational efficiency remains a strategic priority. Our productivity ratio of 37.7% as at 31 January 2023 remains the lowest within the domestic banking industry.
Credit Quality
Net impairment losses on financial assets for the quarter ending 31 January 2023 were $23 million, an increase of $6 million or 33% over the prior year.
We continue to adopt an appropriate credit risk methodology that takes into consideration various factors such as the geopolitical uncertainty and its potential to impact the local economy. Our credit quality has improved with the ratio of non-performing loans as a percentage of gross loans, reducing from 1.90% as at 31 January 2022 to 1.84% as at 31 January 2023.
Balance Sheet
Total Assets were $29 billion as at 31 January 2023, an increase of $1.3 billion or 5% compared to the prior year. Loans to Customers, the Bank's largest interest earning asset, was $17.8 billion as at 31 January 2023, an increase of 1.5 billion or 9%. This growth occurred in all segments in which we operate and is indicative of the continued economic recovery that we are seeing in the local economy.
Investment securities and Treasury Bills stood at $6.4 billion as at 31 January 2023, a decrease of $399 million when compared to 31 January 2022. Despite the decline in balances, we realised increased investment income due to the positive impact of the rising USD interest rate environment.
As at 31 January 2023, Total Liabilities increased by $1.3 billion to $24.7 billion or 5% over the same comparable period in 2022, mainly arising from an increase in Deposits from customers of $1.1 billion or 5% to $21.8 billion. The continued economic growth, coupled with our focus on attracting core deposits from both the retail and corporate/commercial customers, continues to provide a steady source of funding to continue our credit expansion.
Shareholders' Equity
Total Shareholders' Equity closed the period at $4.3 billion, an increase of $63 million or 1% when compared to the balance as at 31 January 2022. The Bank's capital adequacy ratio stood at 17.24% as at 31 January 2023, which continues to be significantly above the minimum capital adequacy ratio under new BASEL II regulations of 10%.
Dividends and Share Price
We continue to provide very healthy returns and capital appreciation for our shareholders. We have declared total dividends of 70c per share for the quarter, an 8% increase over the prior year's first quarter dividend of 65c per share. Our dividend payout ratio continues to be healthy at 65% and our improved financial performance during 2022 has led to an 8% increase in our share price over the prior year. Our overall dividend yield remains consistent at 3.6%.
For More Information CLICK HERE