Scotia Group Reporting Net Income Of $3.4B For January 2023 Quarter, $2.2B Or 172.9% over January 2022, Anchored By Solid Growth Across All Business Lines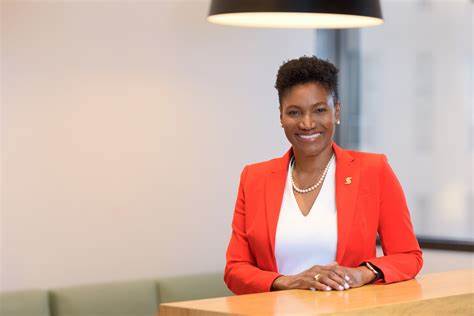 Audrey Tugwell Henry, President and CEO, Scotia Group Jamaica has  released the following report and results for First Quarter Of Fiscal 2023
Scotia Group reports net income of $3.4 billion for the quarter ended January 31, 2023, representing an increase of $2.2 billion or 172.9% over the comparative prior year period. The Group's performance continues to be anchored by solid growth across all our business lines, prudent risk management and efficient management of our operations.
In keeping with our commitment to deliver shareholder value, the Board of Directors approved a dividend of 25 cents per stock unit in respect of the first quarter, which is payable on April 20, 2023, to stockholders on record as at March 29,2023.
In response to the company's performance, Audrey Tugwell Henry, President and CEO, Scotia Group commented "I am very pleased to announce extremely strong results for the Scotia Group this quarter.
Our results signal our customers' confidence in us to support their financial objectives. Throughout our rich history, Scotiabank has built its reputation on trust and expertise and we continue to build on that legacy.
Our growth is a direct result of the successful execution of our Customer First and Winning Team strategic imperatives. Over the period under review, we have seen growing interest in our products and services resulting in strong performances across business lines. Total deposits increased by 8% over prior year as customers continue to place their funds with us. We continue to see growth in both consumer and business loans as a result of the quality of our products coupled with our highly competitive rates.
Our total loan portfolio increased by 19% over the previous year. Commercial loans grew by 17% versus last year as our corporate and commercial banking team worked with their customers to meet their financing needs. Similarly, retail loans grew by 19% year over year, as we supported our retail customers to finance their needs for personal acquisitions including home ownership. Of note, our Scotia Plan Loans increased by 15% and we continue to see impressive growth in our mortgage portfolio which increased by 32% versus the prior year.
Scotia Insurance delivered strong results during the quarter recording a 5% increase in gross written premiums and a 12% increase in creditor life premiums year over year. We believe there is still more opportunity in this area of our business, as we are aware that a significant percentage of Jamaicans are either underinsured or have no insurance to protect them from unforeseen circumstances. Therefore, we continue to educate our customers on the importance and benefits of life insurance and individual retirement solutions when setting their financial objectives.
During the quarter, we piloted our general insurance products which include coverage for home, home contents and automobiles through our newest subsidiary, Scotia General Insurance Agency (SGIA) which operates under the brand name – Scotia Protect. Scotia Protect offers an end-to-end digital experience to ensure customer convenience as well as extremely attractive rates and benefits. The pilot leveraged our experience from digital banking and the results were highly positive. All (SGIA) policies are underwritten by GK General Insurance, and we are very confident that this new business will be highly successful.
Our team at Scotia Investments continues to deliver value to our customers by helping them manage their portfolios to build wealth. In December, we enhanced our digital capabilities by allowing customers to view their portfolio statements via our Scotia mobile banking platform. This feature will greatly enhance customer convenience and allow them to monitor, maintain and easily retrieve up-to-date monthly records of their investments with us.
Our digital strategy underscores every part of our business. Initiatives undertaken during the quarter include further enhancements to our online banking platforms to allow customers to easily pay their taxes to Tax Administration Jamaica.
Utilization of our digital channels continues to grow as customers opt for the convenience and functionality offered across our digital platforms. As at the end of the quarter 45% of all banking customers were enrolled in online platforms. Online banking now represents our most used channel with 39% of total transactions being conducted online and only 2% within our branches.
Digital sales also continues to grow and currently represents 36% of total sales for the Bank. Digital transformation remains a key differentiator for the Group, and we will continue to invest in this area to maintain our competitive advantage.
For more information CLICK HERE
Stationery & Office Supplies Records Best 6 Months In Company's 58- Year History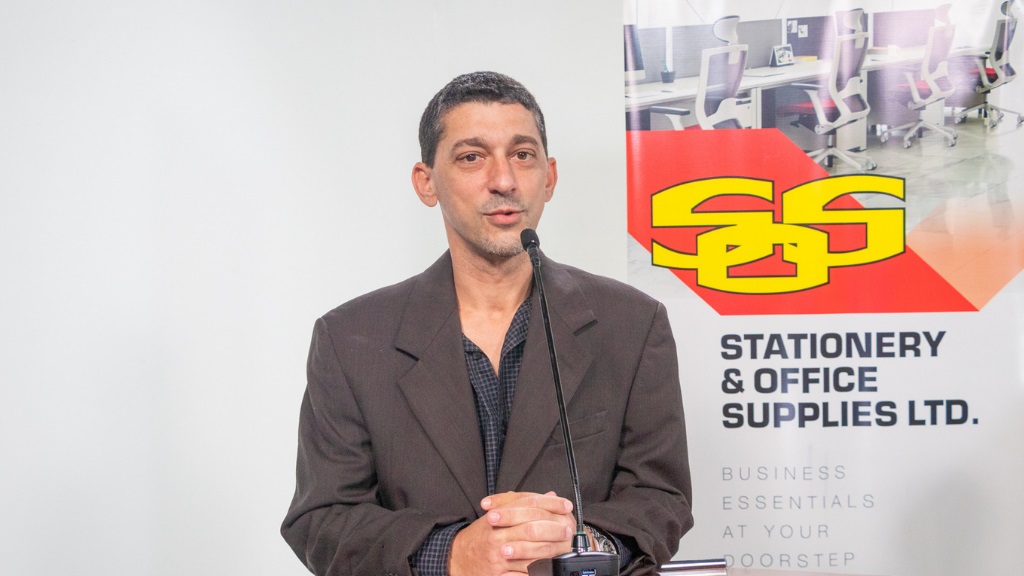 Allan McDaniel Managing Director of Stationery & Office Supplies Limited has released the following unaudited results for the company for the 2nd Quarter & 6 Months ended June 30th, 2023.
The second quarter of 2023 proved to be one of the busiest times in the history of SOS and during the second quarter the following is a list of major events that occurred:
1. In June, SOS shipped its initial container of office furniture to its newest distributor, The Apex Group in Cayman.
2. In June another container of office furniture was shipped to The Office Authority,
our distributor in Trinidad.
3. In June, production started on our newest 5,000sq foot warehouse located at 25
Beechwood Avenue. The new warehouse which is a starting point for SOS's next expansion phase should be ready for use by the end of August.
4. On June 1, 2023, SOS declared a dividend of $.20 per ordinary share payable on July 10 to shareholders on record as of June 23, 2023.
5. On June 19th, SOS announced that the board of directors would meet on the 21st of June to discuss and consider whether or not it should recommend a stock split to its shareholders.
Along with the above, SOS is proud to announce that after having its best quarter in its 58- year history to start this year, the second quarter results have now surpassed them and are now the best in its history.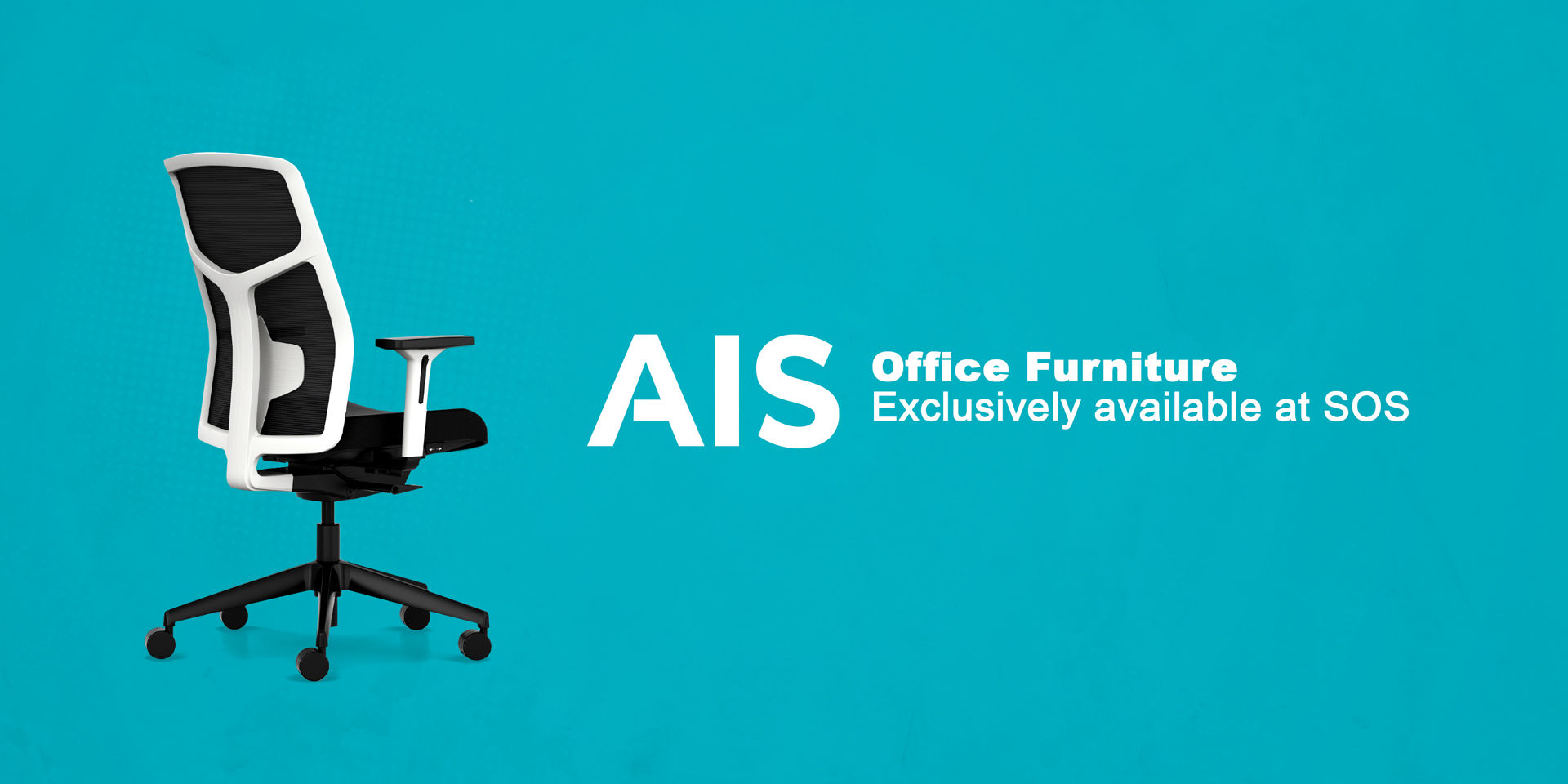 During the second quarter SOS had one of its largest individual projects in its history, installed a 200-seat call centre, delivered and installed its first significant project with the AIS furniture line. With the additional sales being generated during this record setting quarter SOS had to increase its delivery fleet and added an additional 5 tonne truck to the fleet with plans to further expand the fleet in the near future.
It was also in June that we signed an agreement to double warehousing capacity in our Montego Bay office. This additional space was severely needed as the revenues being generated from the Montego Bay location rose 25% for the first half of the year from $113.2M to $141M.
During the 2nd quarter SOS realized all-time highs in the following categories:
1. Highest revenues in a quarter – $525.2M
2. Highest revenues in a month (June) – $209.5M
3. Highest Pre-tax profit in a quarter – $121.2M
4. Highest Pre-tax profit in a month (June) – $51.5M
5. Highest Share price in the company's history – $34.31
Please see below the comparative results for the 2nd quarter of 2022 compared to 2023 and the corresponding notes.
1 – Revenues rose 25% to an all-time high of $525.2M. This can be credited to continued increases in all areas of the business including EVOLVE which continues to grow with the addition of several new items to the product line. Evolve in the first 6 months of 2023 has already doubled its revenues compared to the 5 months it was available in 2022.
2 – Gross profit percentage rose with the continued reduction in the input costs of the various products, as well as better sourcing of material and parts used in manufacturing of the SEEK products.
3 – SEEK continues to excel with the manufacturing of additional products. The increased availability and accessibility of its books within the Jamaican market has seen the demand for the SEEK products increase leading to a 29% sales increase year on year.
4 – With the increase in revenues, gross profit percentage and a marginal increase in expenses (12%), this has all led to the growth in SOS's pre-tax profit, rising substantially by 77% from $68.8M to $121.3M, the highest in the company's history.
5 – With the tourism industry now back at near pre covid levels, the Montego Bay branch of SOS has now returned to a profitable stage. For the first 6 months of 2023, revenues from this branch have increased by 25%.
2nd Quarter          2022 & 2023
                                                                2022            2023            % INCREASE
REVENUES                                        $420.M        $525.2M       25%
GROSS PROFIT %                                51%             53%             4%
GROSS-PROFIT                                   $213M         $287.5M       35%
SEEK REVENUES                               $14.4M        $17.8M        24%
EXPENSES                                         $148.2M       $166.3M       12%
PRE-TAX-PROFIT                                $68.8M        $121.2M       77%
For the first 6 months of 2022, SOS has experienced continued growth over the same
period in 2023, crossing for the first-time revenues exceeding $1B in the first half of the year. All comparative numbers are up in 2023 including the most important, pre-tax profit.
The pre-tax profit has risen by 32% year on year from $173.6M to $229.3M.
SEEK sales are up 29% year over year and this number expects to continue to rise with a number of new dealers and the availability of inventory to meet market.
Revenues and the gross profit % rose by 23% and 4% respectively, with expenses rising marginally by 16% which has led to the previously mentioned pre-tax profit figure of $229.3M.
6 MONTHS ENDED JUNE 30TH, 2022 & 2023
                                             2022                      2023                      %INCREASE
REVENUES                      $847,704,240         $1,044,419,146      23%
EXPENSES                      $285,043,746         $329,395,729         16%
GROSS PROFIT %            50.9%                    53%                       4%
SEEK REVENUE              $32,938,157           $42,404,257           29%
PRE-TAX-PROFIT             $173,668,574         $229,343,093         32%
SOS has continued to adjust with the ever-changing market place and this is a significant reason why we have been able to continue to be profitable in an unpredictable and unstable economy.
Financial Position
At the end of the 2nd Quarter, SOS increased its total assets year on year by 42% ($980M – $1.38B). The bulk of this increase was due to SOS's revaluation of the 4 properties that it currently owns in the Kingston 5 area.
Total current assets also rose led by inventory increasing significantly by 23% to $350M and Bank and Cash rising by 151%, to $304M
Earnings per share at the end of the 2nd Quarter for 2023 was $.79, an increase of $.09 compared to $.70 the end of the 2nd Quarter of 2022. For the quarter, earnings per share was at $.36 up from $.09 for the same period in 2022. It should be noted that during the first half of 2022, Stationery & Office Supplies Ltd was still benefiting from the tax-free incentive received from joining the JSE in 2017. All profit figures so far in 2023 have attracted a 12.5% tax rate that has been used in these comparative figures.
For More Information CLICK HERE