Scotia Group Reporting 12% Drop In Net Income To JA$9.8 Billion For 9 Months Ended July 31, 2019
Scotia Group Jamaica is reporting net income of JA$9.8 billion for the nine months ended July 31, 2019, which was 12% lower than $11.2 billion for the corresponding period last year.
Excluding gains on the sale of a subsidiary of JA$753 million included in prior year, and additional IFRS 9 related provisions of JA$625 million in the current year, net income is on par with prior year.
David Noel, President and CEO of Scotia Group Jamaica noted that the Group's loan portfolio recorded double digit growth increasing by 12% over the previous year.
Contributing to this growth he said, was the reduced residential mortgage rate of 6.99% which has been extended to the end of this financial year.
Total revenues excluding expected credit losses for the nine months ended July 31, 2019 was $33.8 billion, up $792 million or 2% above the comparative period last year.
Excluding the one-off impact of gains from sale of subsidiary last year, total revenues grew by 5%.
Loan and transaction volumes continued to grow across their business lines, however lower interest rates due to a stable macroeconomic environment and increased competition, resulted in margin compression.
Net interest income after expected credit losses for the period was $16.8 billion, down $1.2 billion or 7% when compared to the previous year.
Operating expenses amounted to $18.4 billion for the period, an increase of $2.1 billion or 13% compared to prior year.
Salaries and staff benefit costs increased by $762 million or 10% primarily due to increased incentives to the sales team resulting in the loan uptick, while other operating expenses grew by $1.2 billion.
The growth in operating expenses was attributable to increased technology investments such as ATM software, online banking enhancements, security chips for credit cards and network upgrade to support the digital strategy.
Asset tax expenses increased by $44 million or 4% to $1.1 billion due to the increase in the Group's assets.
Scotia Group Jamaica recently announced a JA$500 Million renovation of their flagship Scotia Centre branch, with state-of-the-art features designed around an enhanced customer experience focused on financial advice and solutions.
They are also making a $1 Billion investment in the head office building to create an environment that improves our employee experience and encourages collaboration.
Additionally, he said they have been making significant investments in their ATM network, which is the most used channel, noting that this year alone they have rolled out over 50 new ATMs including Intelligent Deposit Machines.
The Group continues to deliver solid financial results with strong growth in core business lines, somewhat tempered by the effects of margin compression and additional costs associated with investing for the future, this continues to demonstrate the success of intense focus on customers he remarked.
Shareholders' equity available to common shareholders grew to $116.2 billion, increasing by $3.3 billion or 3% year over year, as a result of internally generated profits.
The Board of Directors has approved an interim dividend of 51 cents and a special dividend of 74 cents per stock unit in respect of the third quarter, which is payable on October 23, 2019 to stockholders on record as at October 1, 2019.
The Group has also taken a decision to distribute accumulated earnings built up over several years. After factoring this distribution their capital remains strong to take advantage of future growth opportunities.
Guardian Holdings Earnings Per Share Increased To TT$4.55 Versus The Comparative Period Of TT$1.97. For The Nine-Months Ended 30th September 2022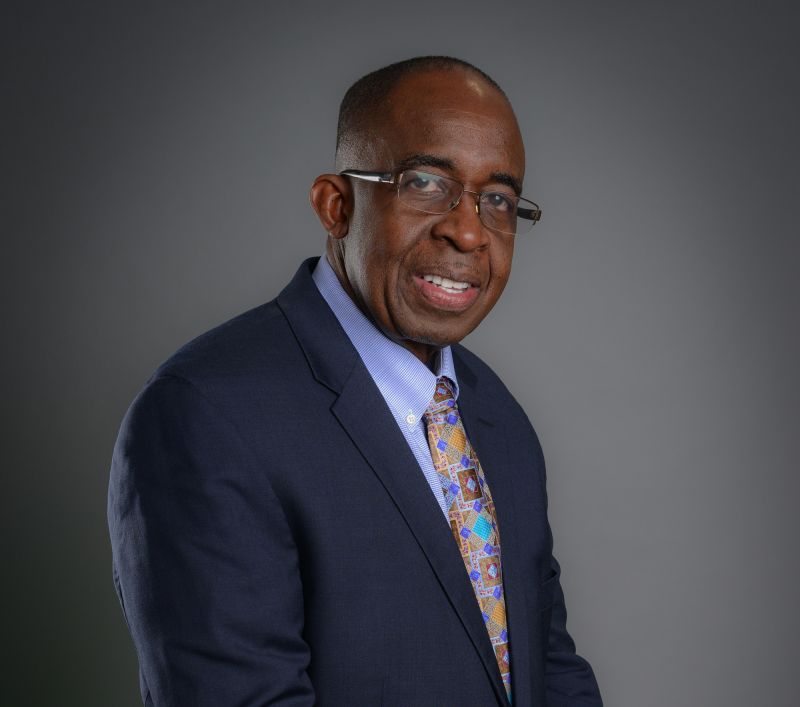 Patrick Hylton Chairman Guardian Holdings Limited Has Released The Following Report To Shareholders For The Nine-Months Ended 30th September 2022
Your Group continues to demonstrate resilience and produce excellent performance.
Global financial markets remain volatile, in part due to the Russia-Ukraine conflict, the related sanctions and economic fallout as well as global economic weakness. The outlook for financial markets over the short and medium-term remains uncertain and vulnerable to continued geopolitical tensions. Despite these challenges, we remain focused on enhancing our operating performance to counter these numerous disruptions.
For the nine-months ended 30th September 2022, profit attributable to equity shareholders was $1.056 billion and represented a 131% increase over the corresponding period last year of $457 million.
Earnings per share increased to $4.55 versus the comparative period of $1.97.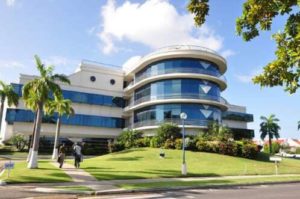 As we have communicated on many occasions, the Group has been on a transformation journey centered on technology, people and processes. We have invested heavily in technology to bring world-class customer service to our markets, leverage the scale of our Group and reduce our operating costs. While in recent years we have reaped some of the benefits, we are now at a resultant juncture where the payback on this investment is rapidly accelerating. In 2022 the Group implemented many of these initiatives for our Life, Health and Pensions (LHP) segment with the alignment of our Trinidad and Jamaica operations bringing to reality operational synergies, cost savings and centers of excellence. These activities result in long-term cost savings which have the effect of creating favourable reserve movements contributing to the exceptional performance recorded for the year to date.
Gross Written Premiums for the LHP segment increased by 6.5% from $2.915 billion to $3.105 billion. Investment income and fees were also up by 10%, an $82 million increase. In addition, net insurance benefits and claims (inclusive of favourable reserve movements) were lower than prior year by 19%, $429 million. All these factors contributed to a healthy uplift in LHP profit after tax of 1 16%, $597 million over prior year.
Results from Property and Casualty and Brokerage segments of the business also reported growth year over year of 42%, $43 million, whilst Asset Management declined by 42%, $13 million.
The Group's net income from investing activities fell from $1.153 billion to $942 million, a reduction of 18%. This decrease was principally due to net fair value losses of $153 million reflecting the difficulties in global financial markets in the current period, compared to net fair value gains in the prior period of $133 million, resulting in an unfavourable movement of $286 million. The unfavourable fair value movement was partially offset by an increase in investment income of $70 million, arising from portfolio growth.
Operating expenses were $1 .147 billion, representing a 7% increase over the $ 1.074 billion reported for the same period prior year. These primarily relate to costs associated with the implementation of IFRS 17 as well as with the group-wide transformation initiatives.
The Board is pleased with this quarter's performance and remains confident about the Group's future financial performance.
For more information CLICK HERE