Scotia Group Jamaica Reporting Impressive Results For Q3 2022 Fiscal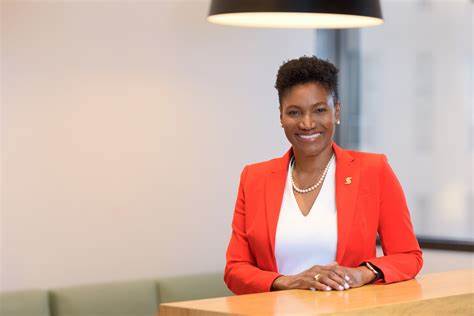 Group President and Chief Executive Officer, Audrey Tugwell Henry has released the following statement on Scotia Group Jamaica results for the nine months ended July 31, 2022.
Scotia Group reports net income of $8.4 billion for the nine months ended July 31, 2022, representing an increase of $1.1 billion or 15% over the prior year comparative period.
Net income for the quarter also reflected an increase of $1.4 billion or 55.1% over the previous quarter. The Group's continued strong financial performance was driven by growth across our core business lines supported by prudent expense management.
In keeping with our commitment to deliver shareholder value, the Board of Directors approved a dividend of 35 cents per stock unit in respect of the third quarter, which is payable on October 19, 2022 to stockholders on record as at September 27, 2022.
Commenting on the strong performance of the Group, President and Chief Executive Officer, Audrey Tugwell Henry said: "The Group delivered solid results for the quarter as a direct result of the effective execution of our strategic plan by our team of committed professionals. Our retail business continues to perform well with solid growth in our core deposit and loan portfolios. Our deposit portfolio grew by 8% year over year. Likewise, our flagship Scotia Plan Loans recorded growth of 13% over the previous year. We also continued to record sustained growth over several quarters in our retail mortgage business which reflected an increase of 25% year over year.
The mortgage business is an area of focus for us as home ownership remains a key financial objective of our customers.
In our commercial business, we saw continued improvement with a 7% increase in the loan portfolio versus the previous quarter, reflecting an uptick in loan demand as the economy opens up, following the lifting of the disaster risk management measures. We are also focused on cash management for our business customers.
We will shortly be launching e Comm +, an enhanced ecommerce solution which we are confident will be well received by the market, especially our SME customers due to the ease of implementation and affordability of these solutions.
Scotia Investments' newest funds – The Scotia Premium Short-Term Income Funds which were launched at the start of the fiscal year are performing extremely well with the JMD fund already exceeding J$1 billion, and the USD fund exceeding US$20 million.
Scotia Jamaica Life Insurance Company continues to make a strong contribution to the Group with increased gross premium income of $437 million or 8% over prior year. Our recently launched Scotia Elevate Universal Life policy has been performing well and we will continue to offer innovative products that focus on protection.
Our Customer First strategy is heavily underpinned by the adoption of digital technology. Various initiatives including enhanced public education surrounding cyber security were executed during the past few months to ensure that customers are comfortable using the available technology. These activities have become increasingly important as the number of digital transactions continue to grow. As at July 2022 – 419,155 customers were enrolled in online or mobile banking which remains free for personal banking customers.
Our investment and performance in digital banking have garnered international recognition with Scotiabank being named Best Consumer Digital Bank 2022 by Global Finance magazine. We are proud of this achievement and we will continue to deliver best in class technology solutions and expertise for our customers as we
partner with them to fulfill their financial objectives.
Our expanded Customer Experience team has done tremendous work in streamlining processes and addressing customer concerns resulting in significant improvement in our customer satisfaction and net promoter scores.
More Information CLICK HERE
PanJam Investment Negatively Impacted By Sagicor Group's Implemented International Financial Reporting Standards – Insurance Contracts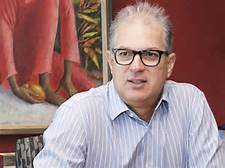 Stephen B. Facey, Chairman of PanJam Investment Limited ("PanJam") has released the following Interim Report to Stockholders For the three months ended 31 March 2023.
Highlights
• In line with International Accounting Standards Board issued standards, effective 1 January 2023, Sagicor Group Jamaica ("Sagicor") implemented International Financial Reporting Standards ("IFRS") 17 – Insurance Contracts, which fundamentally changed the way it accounts for insurance contracts. The adoption of this new accounting standard has had a material impact on the presentation and calculation of Sagicor's results, but not its underlying strategy or long-term value. It also required a restatement of Sagicor's prior year's financial statements. As a 30.2% shareholder of Sagicor, PanJam's share of the effects of IFRS 17 are reflected in our 2023 financial statements and our restated 2022 financial statements.
• Net loss attributable to shareholders of $11.1 million for the quarter (restated 2022: net loss of $323.8 million)
• Loss per stock unit for the quarter of $0.01 (restated 2022 loss: $0.31)
• Book value per stock unit of $39.83 at 31 March 2023 (restated at 31 March 2022: $37.73)
• Ordinary dividend per stock unit declared/paid during the quarter of $0.225 (2022: $0.635)
Income Statement
Net loss attributable to owners for the three months ended 31 March 2023 amounted to $11.1 million, compared to the restated loss of $323.8 million recorded for the same period in 2022.
Loss per stock unit for the quarter was $0.01 compared to the restated 2022 loss per stock unit of $0.31.
Income from our core operations increased by 31.5 per cent when compared to the prior year, driven primarily by $448.1 million of income from the ROK Hotel Kingston, Tapestry Collection by Hilton.
Investments generated income of $10.1 million (restated 2022: $236.9 million) from interest income and foreign exchange gains, which were largely offset by unrealized losses on trading equities.
Property income continued its steady performance, increasing by 3.7 per cent to $522.1 million due to annual rental rate adjustments and revaluation gains.
Operating expenses totaled $1.4 billion, more than double the amount in the first quarter of 2022. While inflationary pressure on wages and direct property costs negatively impacted our performance, PanJam incurred one-off professional fees related to its amalgamation with Jamaica Producers Group Limited ("Jamaica Producers").
Finance costs increased by 14.8 per cent to $277.1 million (restated 2022: $241.4 million) due to higher average interest rates and a marginal increase in debt principal.
Associated Companies
PanJam's associated companies include our 30.2% investment in Sagicor. We also hold minority positions in a number of diverse private entities across the adventure tourism, business process outsourcing, hospitality, micro-lending and office rental sectors.
For the first three months of 2023, our share of results of associated companies amounted to $673.2 million, increasing by $905.0 million when compared to the same period in 2022 due to improved year-over-year performance from all of our associates, particularly Sagicor. However, it is important to note that PanJam's share of results of associated companies for the first quarter of 2022 was restated in line with Sagicor's adoption of IFRS 17, decreasing by $1.4 billion to a loss of $231.8 million.
As a significant shareholder in Sagicor, we welcome the greater transparency and comparability that IFRS 17 will bring to financial reporting throughout the insurance industry. We remain confident in the long-term prospects of Sagicor and its ability to create value for our shareholders, and will continue to monitor the impact of this new accounting standard.
Balance Sheet
Total assets at 31 March 2023 amounted to $58.4 billion compared to the restated $56.0 billion at 31 March 2022.
Stockholders' equity as at 31 March 2023 totalled $42.3 billion, 5.7 per cent higher than the restated 31 March 2022 balance of $40.0 billion. This equates to a 31 March 2023 book value per stock unit of $39.83 (restated 31 March 2022: $37.73).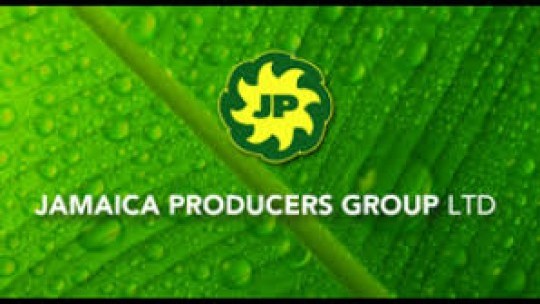 Outlook
Effective 1 April 2023, PanJam and Jamaica Producers successfully completed their amalgamation process, which was approved by the shareholders of both companies on 22 December 2022. Pursuant to the terms of the amalgamation agreement, Jamaica Producers transferred its material businesses to PanJam in exchange for Jamaica Producers receiving a 34.5% ownership stake in the amalgamated enterprise, renamed Pan Jamaica Group Limited ("Pan Jamaica Group").
We are excited to welcome members of the Jamaica Producers team as we embark on a new journey together as the Pan Jamaica Group family. With the amalgamation complete, we look forward to blending our strengths, experiences, and passion to create unparalleled value and impact. Here's to a future of collaborative success and continued growth!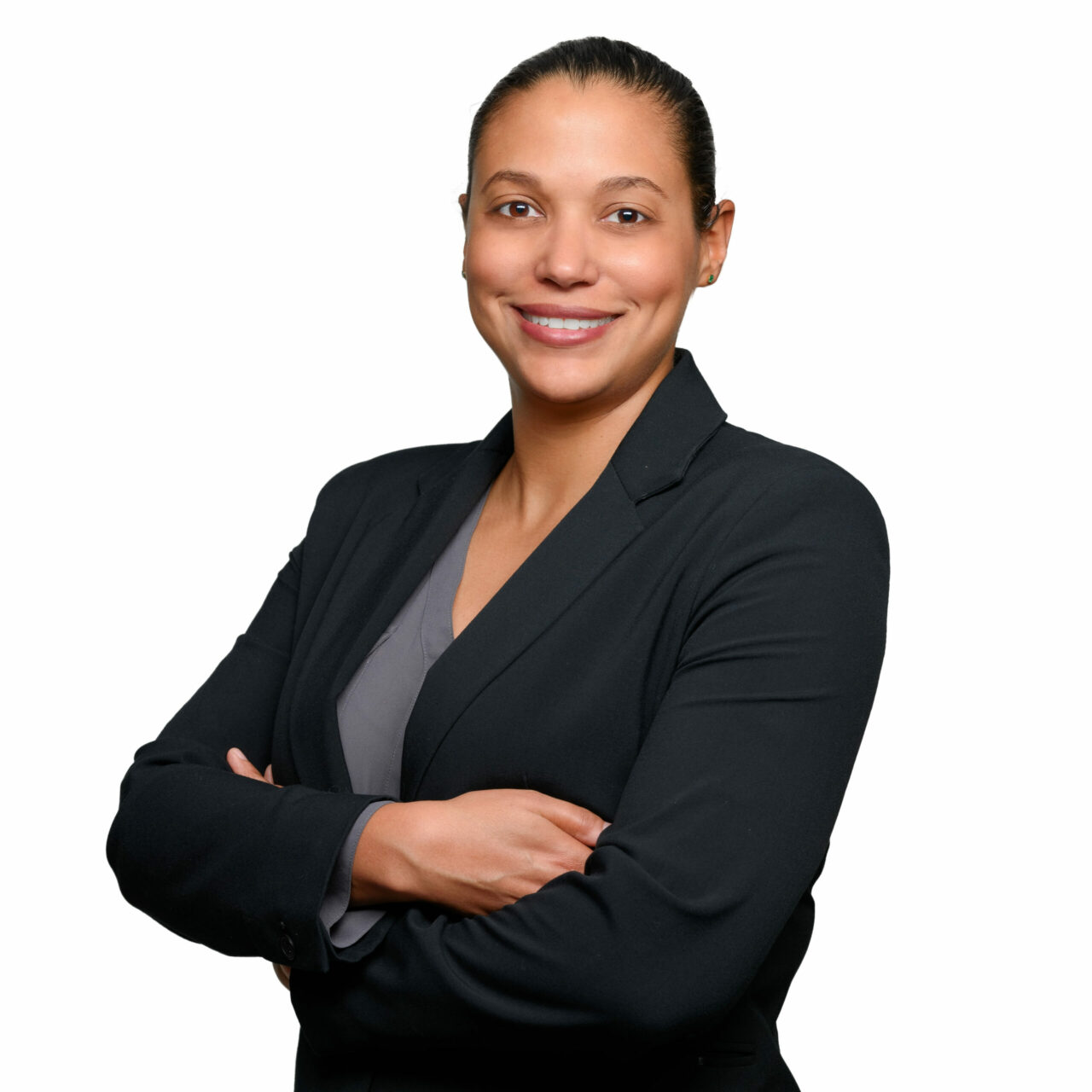 Joanna Banks, President of Pan Jamaica Group, will be appointed Executive Vice President, Strategy and Business Development of Sagicor with effect from 17 July 2023, and will simultaneously demit the office of President of Pan Jamaica Group. We thank Joanna for her steadfast commitment and her leadership during this significant time, and wish her every success in this new role. We are confident that she will be an excellent addition to Sagicor's senior leadership team and look forward to continuing to work with her in that capacity.
For More Information CLICK HERE