Sagicor Group Jamaica Reporting A 22% Reduction In Net Profit Attributable To Stockholders, Down to $10.15 Billion, For The 9 months ended September 2022.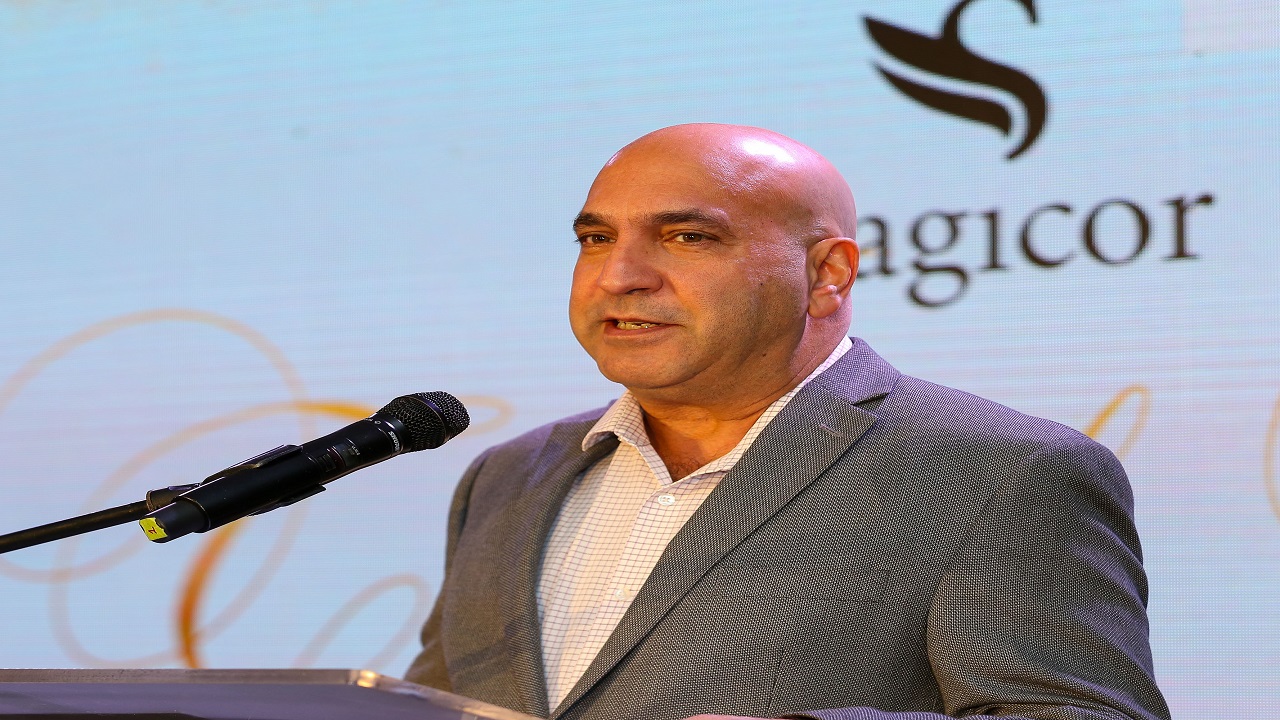 Christopher Zacca President & CEO Sagicor Group Jamaica Limited (SGJ or the Group) has released the following report on the performance of the Group of companies for the nine-months ended September 2022.
Overview
Sagicor Group Jamaica remains committed to the vision of improving the lives of people in the communities in which it operates. This continues to guide how the company does business while navigating the economic challenges of a high-inflation
environment, fuelled in part by the ongoing war in Ukraine along with continued supply chain disruptions of critical commodities.
To moderate these effects, Central Banks across the world, inclusive of the Bank of Jamaica, are actively raising their policy rates with the corollary impact of reducing liquidity. These aggressive actions, while necessary, have a deleterious impact on the financial sector's profitability and its capacity to contribute to economic expansion.
The Group, for the nine-months period, achieved net profit attributable to stockholders of $10.15 billion, a 22% reduction over the prior year.
The Individual Life insurance segment continues to lead the Group's revenue generation, accounting for $5.42 billion in reported net profit. The Commercial Banking and the Employee Benefits segments were also major contributors, with $2.34 billion and $2.55 billion respectively in net profit attributable to stockholders.
Earnings per share ended at $2.60 (September 2021: $3.34). The stock price closed at $52.40 at the quarter end, resulting in a market capitalization of $204.66 billion.
Financial Performance

Sagicor Group amassed total revenues of $70.76 billion year to date, a 3% decline over prior year. The Group recognized fair value losses of $3.92 billion (September 2021: $5.33 billion in gains); a result of the fall-off in market prices for fixed income and equity securities. Notwithstanding the aforementioned; core revenue streams being net premium income, net investment income and fee income improved year over year. Net premium income improved over prior year by 8% to contribute $41.21 billion, a result of strong new business and policy retention.
Net investment income grew by 12% over prior year amounting to $16.04 billion, emanating from growth in the Group's interest-earning asset base. Fees and other income recorded better results over prior year by 6% to close the quarter at $13.2 billion, mainly from growth in commercial banking activities.
Total benefits and expenses for the Group increased year over year by 2%, ending at a total of $57.33 billion. Net insurance benefits incurred and administrative expenses increased by $3.41 billion and $3.15 billion respectively year over year. This was partially offset by a favourable net movement in actuarial liabilities of $6.60 billion, stemming in the main from an upward movement in prevailing market interest rates.
The Group's statement of financial position was impacted by the softening of asset prices, with Total Assets and Shareholders Equity declining to $504.38 billion and $106.03 billion respectively, largely due to fair value losses. Additionally, the decline in total assets was influenced by the sale of the Group's remaining shares in the Sagicor Real Estate X Fund.
The Group's Funds under Management of $413.82 billion grew nominally year on year, contributing to the Total assets under Management of $918.20 billion.
Sagicor Group's annualized return on equity was 12% (down from 16% in the corresponding period in 2021).
Individual Insurance
The Individual Life segment ended the period with $5.42 billion in net profit, a 20% decline over prior year, primarily due to less favourable changes in actuarial liabilities when compared to 2021. Nevertheless, net premium income grew year over year by $1.29 billion when combined across Jamaica and Cayman, a product of new business sales growth and policy retention.
Employee Benefits
The Employee Benefits segment produced profits of $2.55 billion, in-line with the prior year. Net group health premium income of $9.21 billion increased by 11% over the prior year, largely on new business written during the period. Net insurance benefits incurred increased by $2.4 billion, as medical inflation continues to trend upward. However, this was offset by a reduction in actuarial liabilities for the period.
Commercial Banking
The Commercial Banking segment produced a net profit of $2.34 billion, 10% higher than the prior year. The segment was aided by a 13% increase in total revenues, primarily due to increases in banking activities through credit card and point of sale transactions. This translated to 27.68% or $1.22 billion higher fee and other income year over year.
Total assets of $186.31 billion grew 7% over December 2021. This growth was driven by a $9.93 billion increase in loan assets which ended the period at $102.95 billion. Customer deposits increased by $6.01 billion against the prior year end to total $142.41 billion as at September 2022.
Investment Banking
The Investment Banking segment's net profit outturn was $1.18 billion, a decline of 42% against prior year. The prevailing macroeconomic conditions have precipitated a significant reduction in business transactions, adversely affecting performance. Nevertheless, higher interest rates contributed to a 22% increase in net investment income over the prior year.
Liquidity And Solvency
Cash and Cash Equivalents at the end of September 2022 were $39.26 billion, down from $51.88 billion as at December 2021. The Group's cash flows period to date included $33.74 billion allocated to the investment portfolio. Regulatory capital requirements continue to be exceeded across all operating entities.
Outlook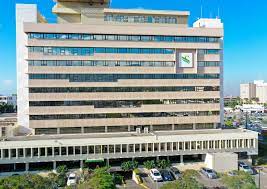 The threat of unsustainable levels of inflation has resulted in continued tightening of rates in most major economies. Central Banks have voiced their commitment to price stability and indicated their willingness to continue these actions until inflation returns to manageable levels, suggesting that rates will rise further before any meaningful reductions are made. This policy direction is predicted to result in recession in most major economies, an outcome acknowledged by the policy makers as likely but less damaging to economic and social order in the medium-term.
In the domestic economy, the Bank of Jamaica (BOJ) reported an inflation rate of 9.3% in September 2022, a reduction over August's outturn but still well above the Bank's target range of 4-6%. BOJ's current policy rate of 6.5% is expected to rise in line with indications from the US Federal Reserve of a 50-75 basis point increase following its latest meeting. These rises will continue to have a negative cumulative effect on business activity, as private borrowing becomes less attractive, which in turn could threaten economic expansion and employment, the latter currently at record levels. It is a problem with no easy solution and our view is that it will protract given the structural issues of geopolitical instability and a recovering supply chain.
Sagicor Group Jamaica remains vigilant in monitoring these developments and continues to focus on maintaining its strong liquidity position while working with its customers to minimise disruption to their businesses. Our goal is to emerge from this difficult period as a more agile company, with a view to take advantage of growth opportunities that tend to present after down economic cycles.
For more information CLICK HERE
Scotiabank Trinidad And Tobago Q1 Off To Good Start, Reporting 2% Or $4M Increase In Realised Income After Tax To TT$189M For Quarter Ended January 2023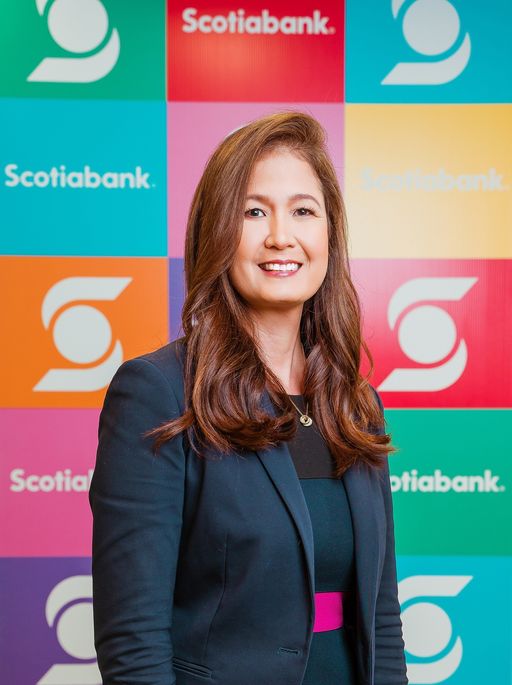 Managing Director of Scotiabank Trinidad and Tobago Limited, Gayle Pazos, Has Released The Following First Quarter January 2023 Results
Scotiabank Trinidad and Tobago Limited (The Group) realised Income after Tax of $189 million for the quarter ended 31 January 2023, an increase of $4 million or 2% over the comparable 2022 period.
The improvement in profitability has resulted in an increased Return on Equity from 17.27% to 17.35% as at 31 January 2023. Return on assets decreased slightly from 2.68% to 2.63% over the same comparative period due to higher asset growth. The increase in income after taxation was driven by strong growth in loans to our customers across all segments.
Commenting on the results, Managing Director of Scotiabank Trinidad and Tobago Limited, Gayle Pazos, remarked:
"I am pleased to announce that our first quarter is off to a good start, demonstrating the strength of our retail and commercial business lines. Loans to Customers grew by $1.5 billion or 9%, with $501 million in the last quarter.
This growth has fuelled total revenue of $498 million, an increase of 5% over the same period in 2022, surpassing pre-pandemic levels. This loan enhancement is supported by increase in deposits of $1.1 billion or 5%, highlighting the trust and confidence our customers continue to have in us as their financial partner.
We are proud to announce that, this quarter, we were awarded Bank of the Year 2022 by The Banker magazine. This was awarded to us in recognition of our successful digital strategy, including, among other things, our Scotia Caribbean App enhancements, and the increased engagement of our customers on our digital platforms. Digital transactions for the quarter ending 31 January 2023 stood at 1.4 million, an increase over last year, with a digital adoption rate of 51.1%."
Revenue
Total Revenue, comprising Net Interest Income and Other Income, was $498 million for the period ended 31 January 2023, an increase of $23 million or 5% over the prior year. Net Interest Income for the period was $340 million, an increase of $41 million or 14%, driven by growth in Loans to retail and corporate/commercial customers combined with higher yields on The Group's investment portfolio. For the quarter ended 31 January 2023, Other Income of $157 million decreased by $18 million when compared to 2022.
Notwithstanding the decrease during the first quarter, Other Income remains an important component of our financial performance and we continue to see increases in key lines such as credit card revenue and other activity-based revenue lines.
Non-Interest Expenses and Operating Efficiency Total Non-Interest Expenses for the period ended 31 January 2023 was $188 million, an increase of $15 million when compared to the same period in 2022.
We continue to be challenged by rising price inflation and its impact on expenditure. However, managing The Group's operational efficiency remains a strategic priority. Our productivity ratio of 37.7% as at 31 January 2023 remains the lowest within the domestic banking industry.
Credit Quality
Net impairment losses on financial assets for the quarter ending 31 January 2023 were $23 million, an increase of $6 million or 33% over the prior year.
We continue to adopt an appropriate credit risk methodology that takes into consideration various factors such as the geopolitical uncertainty and its potential to impact the local economy. Our credit quality has improved with the ratio of non-performing loans as a percentage of gross loans, reducing from 1.90% as at 31 January 2022 to 1.84% as at 31 January 2023.
Balance Sheet
Total Assets were $29 billion as at 31 January 2023, an increase of $1.3 billion or 5% compared to the prior year. Loans to Customers, the Bank's largest interest earning asset, was $17.8 billion as at 31 January 2023, an increase of 1.5 billion or 9%. This growth occurred in all segments in which we operate and is indicative of the continued economic recovery that we are seeing in the local economy.
Investment securities and Treasury Bills stood at $6.4 billion as at 31 January 2023, a decrease of $399 million when compared to 31 January 2022. Despite the decline in balances, we realised increased investment income due to the positive impact of the rising USD interest rate environment.
As at 31 January 2023, Total Liabilities increased by $1.3 billion to $24.7 billion or 5% over the same comparable period in 2022, mainly arising from an increase in Deposits from customers of $1.1 billion or 5% to $21.8 billion. The continued economic growth, coupled with our focus on attracting core deposits from both the retail and corporate/commercial customers, continues to provide a steady source of funding to continue our credit expansion.
Shareholders' Equity
Total Shareholders' Equity closed the period at $4.3 billion, an increase of $63 million or 1% when compared to the balance as at 31 January 2022. The Bank's capital adequacy ratio stood at 17.24% as at 31 January 2023, which continues to be significantly above the minimum capital adequacy ratio under new BASEL II regulations of 10%.
Dividends and Share Price
We continue to provide very healthy returns and capital appreciation for our shareholders. We have declared total dividends of 70c per share for the quarter, an 8% increase over the prior year's first quarter dividend of 65c per share. Our dividend payout ratio continues to be healthy at 65% and our improved financial performance during 2022 has led to an 8% increase in our share price over the prior year. Our overall dividend yield remains consistent at 3.6%.
For More Information CLICK HERE