Rural Economic Development Initiative Grants For Small And Medium-Sized Tourism And Agriculture Enterprises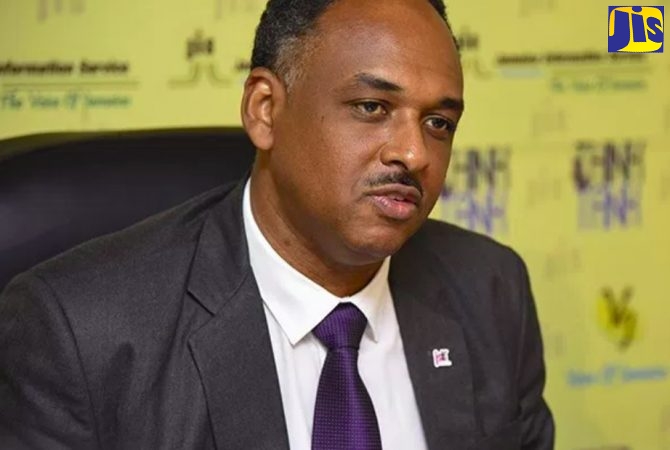 Small and Medium-sized Enterprises in the Tourism and Agriculture Sectors are set to benefit from grants of up to US$500,000, through the second phase of the Rural Economic Development Initiative (REDI II).
Jamaica Social Investment Fund (JSIF) is implementing the initiative under a US$40-million loan from the World Bank.
Managing Director at JSIF, Omar Sweeney told JIS News that entities will become eligible for these grants on the basis of responding to a call for proposals.
"So, we will be sensitising the different parishes through the Rural Agricultural Development Authority (RADA) and the Tourism Product Development Company (TPDCo) to let persons know the different types of projects and proposals that they can submit," he said.
The call for proposals will outline the standard eligibility and priority criteria.
Mr. Sweeney indicated that once the call is issued, persons are expected to submit their applications for evaluation and to also propose the level of funding they would like to receive.
"A big focus of the project is promoting the linkages between agriculture and tourism. We want more farmers to participate in the provision of goods and services to the hotel or the hospitality industry, as well as we want the hospitality industry to request those products from our farmers," Mr. Sweeney said.
"We want to build reliability – the assurance that supplies can be consistent and in keeping with international quality standards. And so entities that need the push to get them to that level is what we are specifically targeting. Those are the types of proposals that will be favourable because the idea is to ultimately reduce our food import bill and increase the market share of local producers, growers and manufacturers in the industry," he added.
Entities applying for a grant must be registered with the Department of Co-operatives and Friendly Societies or the Companies Office of Jamaica. If for any reason infrastructure development is required, ownership of the property or at least a 20-year lease is also required.
The first phase of the REDI project was successfully concluded in 2017. It benefited more than 19,000 micro and small-scale rural producers as well as providers of tourism products and services.
MIIC & NCB Collaboration On Guyana Mission Delivers Multi-Sector Opportunities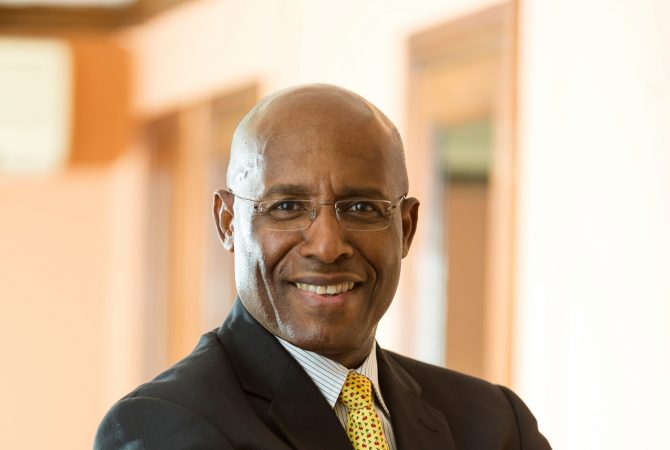 The recent mission to Guyana by the Ministry of Industry, Investment and Commerce has unearthed a range of business opportunities across multiple sectors, such as Agribusiness, Construction, Financial Services & Tourism.
Conceptualised and led by portfolio Minister, Senator The Honourable Aubyn Hill, and organised by JAMPRO, the Ministry's trade and investment promotion arm, the seven-day mission comprised a Jamaican delegation of 33 private sector and government officials.
JAMPRO arranged over 70 official business to business meetings for the Jamaican delegation with Guyanese companies and government agencies. This, with the support and collaboration of sponsor NCB, and key players such as the Guyanese Manufacturing and Services Association (GSMA), the Georgetown Chamber of Commerce (GCC), the Private Sector Council of Guyana and Go-Invest, the Guyanese government's trade and investment agency.
"The level of proactive collaboration seen during scheduled group and small meetings has been extremely positive and shows the real economic benefits to be gained by both Jamaica and Guyana from this mission. There are already plans for a follow-up mission to advance the strong potential," said Minister Hill.
Business networking opportunities on the mission were reinforced by a cocktail reception, sponsored by NCB Capital Markets and hosted by Senator the Hon. Aubyn Hill, at the Guyana Marriott Hotel. The reception featured the official signing of an MOU between the Guyana Office for Investment (GO-INVEST) and Jamaica Promotions Corporation (JAMPRO).
The GSMA was represented by Executive Director, Nizam Hassan as well as second Vice President, Dr. Vishnu Doerga. Also in attendance were Chairman of the Extractive Industries subsector, Dinesh Bisessar; Chairman of the ICT subsector, Orson Ferguson; and Chairman of Textiles & Sewn Goods, Upasna Mudlier.
Steven Gooden, CEO, NCB Capital Market said, "NCB Capital Markets is a firm supporter of regional integration. To this end, we are pleased with the level of discussions that occurred at the recent JAMPRO Trade Mission to Guyana. It is these partnerships that will help to forge stronger relationships with our Guyanese neighbours and enable collective dialogue that will facilitate enhanced growth and development for both regions. We look forward to continuing conversations on our return with the JAMPRO team."
With the expected increase in workforce needs in Guyana, Minister Hill seized the opportunity to highlight the capacity building potential of HEART NSTA to deliver the National Council on Technical and Vocational Education and Training (NCTVET) certification, and stressed Jamaica's ability to supply short term technically skilled personnel to support the Guyanese expansion.
"We will explore designing a skills exchange programme to enhance the Guyanese talent pool," he noted.
Richard Rambarran, President of the Georgetown Chamber of Commerce, opined that Guyana's workforce needs will reach 2.5 million in the next three years, from a population base of 790,000. This presents expansive opportunities for an increased demand in food from which Jamaica's agribusiness sector and its players could benefit. This also presents an opportunity to export processed goods, explore joint ventures with Guyanese entities to utilise raw materials and create synergies along the supply chain for the mutual benefit of Jamaica and Guyana.
Guyana's current building boom requires an expansion of the building industry. Jamaican contractors and developers with access to capital can find opportunities in this expansion, generating financial gains for Jamaica while supporting the infrastructure growth of Guyana.
The possibilities for the building boom are clear – 12 hotels are under construction, one of which is financed by a Jamaican institution and built by a Jamaican contractor. 20,000 houses are also expected to be built per year over the next few years to support the expected talent influx. In addition, some 700 km of roads are being built, including a major highway to northeast Brazil.
Additional opportunities abound in the supply of building material and technical building expertise.
The growing need for capital to finance this building boom is more than the local institutions can provide, opening opportunities for Jamaica's sophisticated private equity, debt financiers, micro credit, and stock exchanges to market their products and services. "The financial services industry in Guyana is replete with opportunities for Jamaican business acumen and financial know how to thrive. The Jamaican institutions can play a key role in bringing structured financial instruments to Guyana and support transformation of the sector," said Minister Hill.
Underpinning Guyana's vision to be the breadbasket of the Caribbean is the need for greater accreditation of its laboratories and food processing factories. JANAAC, Jamaica's National Agency for Accreditation, has already certified four Guyanese agencies and is researching the potential to establish a satellite office there to capitalise on the new opportunities that were explored with Guyanese agencies and organisations.
Commenting on her experience in a post-mission survey, a member of the Jamaican delegation, Kareema Muncey, CEO, Home Choice Enterprise Ltd, said, "It was overwhelmingly great and well organised; it was a new experience. The mission connecting Guyana to Jamaica was a great idea for networking and business opportunities."
The trade mission included senior business representatives from the financial services, food processing, HR solutions and construction management fields, all of whom had fruitful discussions with Guyanese counterparts. The mission has improved on the established foundation between the two nations and strengthened business ties between Jamaica and Guyana for mutual economic benefit.
President of JAMPRO, Diane Edwards stated, "The spirit of collaboration and the opportunities unearthed were excellent and reinforced the need for deeper regional integration as the shared benefits will enhance the region on a whole."
The International Monetary Fund (IMF) has forecast that Guyana's overall real gross domestic product (GDP) for 2022 will grow at a rate of 57.8 per cent. Much of this is underpinned by the development of a nascent oil and gas sector, and spin-off developments.