Mayberry holds 34th Annual General Meeting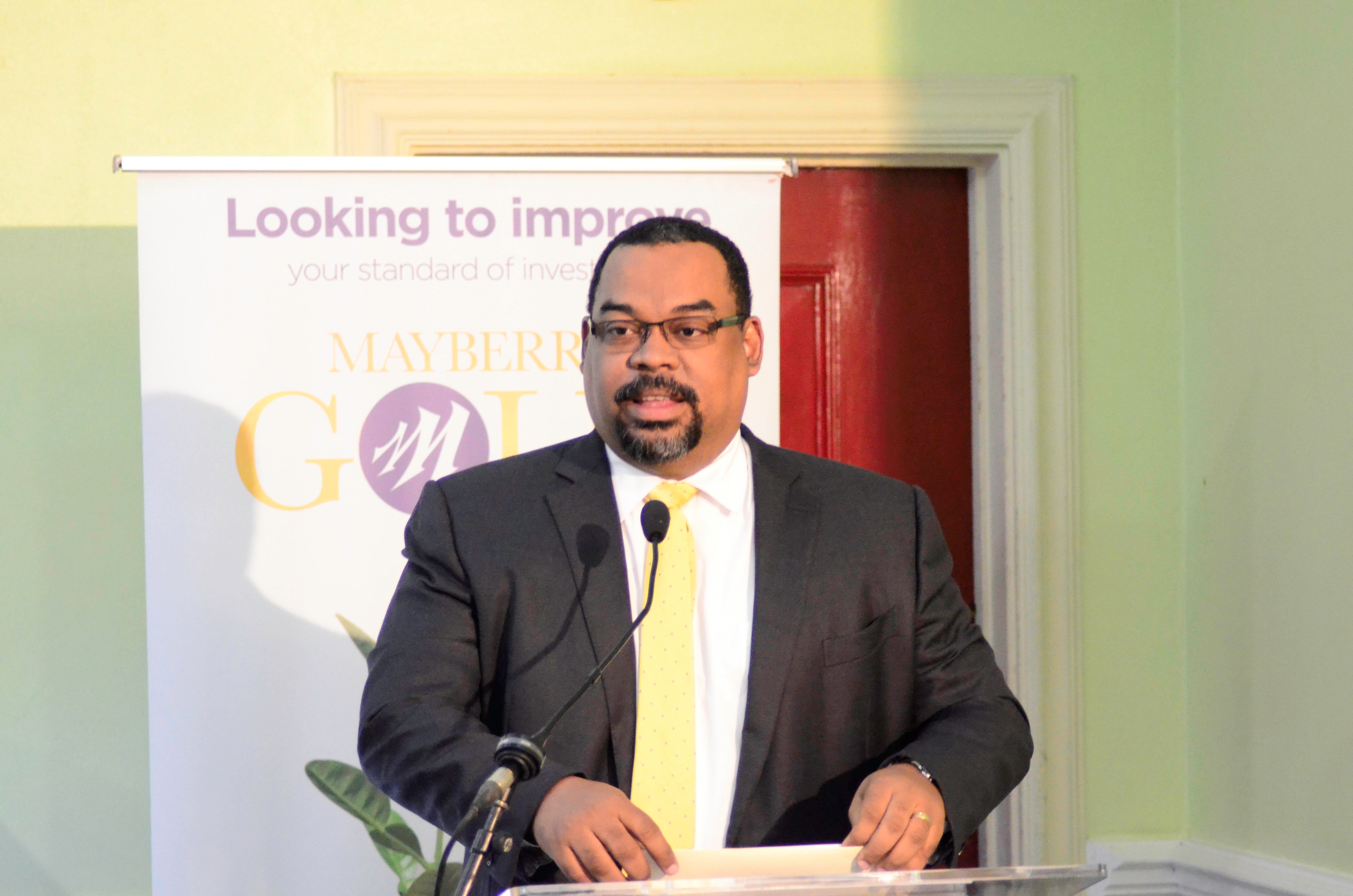 Kingston, Jamaica – June 20, 2019- Constantly growing and expanding Mayberry Investments Limited, one of the leading firms in trading, asset management and investment banking continues to make history. At the 34th Annual General Meeting on Thursday, June 19th at the Knutsford Court Hotel it was revealed that 2018 was the best year for the company to date.
Mayberry's board of directors actively strives to maintain and build a good relationship with shareholders and prospects and were able to provide detailed results/ information on how each person's investment is being distributed, by strategically planning and executing their objectives, gains, and losses each year to clients, while opening the floor for Q&As.
"Transforming lives positively through lasting relationships, that's what we do as a business. We try to form relationships with our customers and what tends to happen is they to get very wealthy. No matter how adversarial it might be, we will find a way to make it positive," mentioned Gary Peart, CEO of Mayberry.
"Mayberry gave its shareholders $688 million worth of Mayberry's Jamaican equity shares last year around February. It was the largest single dividend distribution that the company has made in its history," added Peart.
Mayberry also announced a dividend of 25cents, which is undoubtedly the highest cash dividend the company has ever paid in its history and it's a representation of the progress they have made in 2018, and they believe that the shareholders should benefit from that.
According to Gary Peart, "2018 will go down as the most successful year in the history of Mayberry. We created value in excess of $10 billion, we gave over $700 million in stock dividend and we have now announced that we are giving an additional $300 million in cash dividend."
Mayberry, as a single broker continues to exceed the limits in the trading, asset management, and investment banking arena, especially with the help of the committed, highly trained professionals and shareholders.
" We continue to focus on increasing our profits year over year and strengthen our engagement with existing customers and attract new customers, and use digitization, which is the way forward," said Peart
"We are very proud of the Mayberry App and the feedback we have gotten from customers. You can use the app to buy and sell equities on a Jamaican Stock Exchange; The app is now the single largest, which is now outselling some of the sales advisors, It makes life easier," ended Gary Peart.
Black Castor Oil – Liquid Gold Untapped In Jamaica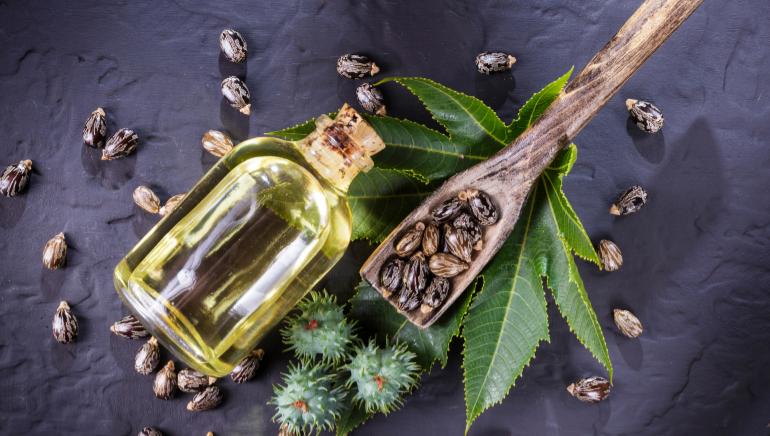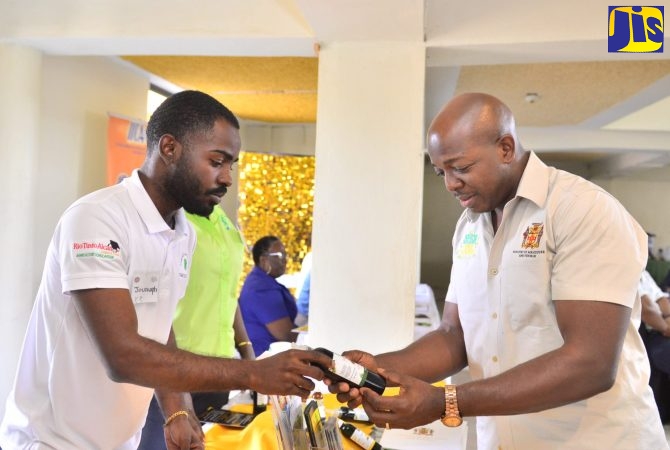 PHOTO: YHOMO HUTCHINSON
Minister of Agriculture and Fisheries, Hon. Pearnel Charles Jr. (right), is shown a bottle of black castor oil by Jovaughn Bailey of the Jamaica 4-H Clubs, during the Jamaica Bauxite Institute's (JBI) Castor Industry Forum, dubbed 'Black Castor Oil – Liquid Gold Untapped', at the Golf View Hotel in Mandeville, Manchester, on March 15.
Farmers and other stakeholders are being encouraged to collaborate to explore the full potential of the local castor bean.
Minister of State in the Ministry of Transport and Mining, Hon. J.C. Hutchinson, who made the call, said there is an opportunity to tap into the high demand for Jamaican Black Castor Oil, noting that the global market for the product is valued at up to US$100 million.
"This is a truly Jamaican product that must carry brand Jamaica in every way; and I suggest that a committee be established, comprising the Jamaica Bauxite Institute (JBI), Jamaica 4-H Clubs, the Scientific Research Council (SRC), the processors, farmers, JAMALCO, Jamaica Baptist Union (JBU), and the Inter-American Institute for Cooperation on Agriculture (IICA), under the chairmanship of the Rural Agricultural Development Authority (RADA)," Mr. Hutchinson said.
He was speaking at the JBI's Castor Industry Forum, dubbed: 'Black Castor Oil – Liquid Gold Untapped', at the Golf View Hotel in Mandeville, Manchester, on March 15.
Mr. Hutchinson said, to realise the potential of the local castor bean, Jamaica needs to have a structured programme which ensures that processors have consistency of supply.
Currently, the product, which has gained popularity worldwide, is not a major farm crop in the island.
"This is too much of an important [product] for it to be faltering by the wayside. I feel strongly about it; so, let us, together, make it work," Mr. Hutchinson said.
Minister of Agriculture and Fisheries, Hon. Pearnel Charles Jr., in his remarks, cited the need for training, organisation and planning to maximise opportunities in the industry.
"Across the world, you are looking at US$75 million to US$100 million [worth] of opportunity in this liquid gold; so, we have a massive global opportunity. There is more than enough reason to move to develop the local castor industry," he said.
"Now, more than ever, when we push for 'Grow Smart, Eat Smart', we are saying to Jamaica, it is essential to understand the sector and to utilise every inch of land, refine the processing and utilise the research and development to maintain our standards," the Minister added.
Mr. Charles urged farmers to ensure they understand and look closely at the science, the different types of seeds, and how they will fare in different parts of the island, before planting.
Currently, a study is being done on the Jamaica black castor bean at the University of the West Indies (UWI) Mona, under the leadership of Director of the Mona Institute of Applied Science, Dr. Howard Reid.
This is being undertaken through a grant facilitated by the JBU and the Inter-American Development Bank (IDB).
Upon conclusion, the findings will guide the process of securing the intellectual property rights of the Jamaica Black Castor Oil for the country.
For many years, several companies globally have been producing their own oil, but falsely labelling it 'Jamaican'.
President of the Jamaica Castor Industry Association (JCIA), Courtney Haughton, said most of the products being marketed as Jamaican Black Castor Oil are fake.
"The only way we can claw back what is ours is if we secure our intellectual property rights. The process includes [the] research now underway at the Mona Institute of Applied Science," he noted.
Other engagements include standardisation of the product with assistance from the Bureau of Standards Jamaica (BSJ), and producers' compliance in meeting product standard acceptance in the global market.
Registration at the Jamaica Intellectual Property Office (JIPO) will be the next step, and initial dialogue has begun.
"Our next objective is to protect market integrity, because we will need strategic alliances with people who have the capacity to seek out those in violation of our rights and protect us through legal action," Mr. Haughton said.
The association has also forged partnerships with the National Council on Technical Vocational Education and Training (NCTVET) and the JBU, to develop a curriculum for training and certification of industry participants.
Already, there is a Level One Module for planting, reaping and storage of castor beans, which has been ratified by the NCTVET Board.