Lorenzo Roach General Manager West India Biscuit Company Limited Businessuite 2020 #1 Barbados Chief Executive Officer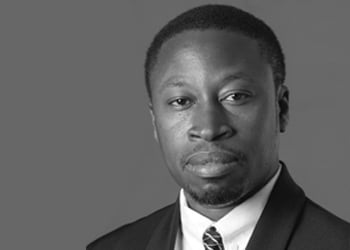 Businessuite 2020 Top 10 Barbados      Chief Executive Officers                                           % change US$ Profit after Tax
NR
NR
NR
US$000
US$000
%
2020
2019
2018
Company
Chief Executive Officer
2020
2019
2020 Change
1
BB
West India Biscuit Company Limited
Lorenzo Roach
$5,162
$5,025
2.73%
2
BB
Insurance Corporation Of B'DOS Limited
Geoffrey Scott
$2,146
$2,135
0.50%
3
4
3
BB
Goddard Enterprises Limited
Anthony H. Ali,
$2,067
$22,205
-90.69%
BB
First Caribbean International Limited
-$158,664
$170,507
-193.05%
BB
Cave Shepherd & Company Limited
-$18,087
$5,369
-436.89%
BB
Banks Holdings Limited
-$19,375
$670
2793.10%
Mr. Lorenzo Roach's career has centered on manufacturing, which he describes as a passion of his. After joining Barbados's leading beverage manufacturing group in 2000 as a Quality Assurance Technician, Mr. Roach spent the next 17 years in various positions throughout that organization's strata. Notably, Mr. Roach was appointed as Beverage Plant Manager for the island's local Coca Cola franchise bottler, having direct responsibility for the full operations of that business. Subsequent to that, Mr. Roach then went on to lead the team at the island's sole dairy and juice production facility as Supply Manager before making the move to WIBISCO.
With a Master's degree in Business Administration (with Distinction) from the University of the West Indies (UWI) and extensive experience across the various disciplines associated with manufacturing, Mr. Roach joins the WIBISCO team eager to contribute to the company's continued success.
General Manager's Report
The West India Biscuit Company delivered a commendable performance for the financial year ended August 31st, 2020. We were able to deliver a total revenue performance of $64.3M versus prior year of $60.9M, up 5.4% above prior year.
This performance resulted from the increased sales in crackers experienced during the COVID-19 curfew period, pushing local sales up on prior year by 4.6%. Export sales continued to perform well versus prior year and we ended the year 7.5% ahead of prior year.
The last six months of this financial year saw many operational changes to the business. Our planned plant machinery upgrade had to be delayed due to limitations placed on international travel, which restricted the travel of the technicians required to complete the installation of the equipment. With the ease in travel restrictions, we do anticipate the completion of this upgrade in the first quarter of the new financial year.
Along with the operational challenges, the additional protocols surrounding COVID-19 were quickly implemented and adopted by staff across the organization. This rapid adoption resulted from the dedication exhibited by our staff and the manner in which many of the protocols already existed under our HACCP (Hazard Analysis Critical Control Point) program.
I am happy to report that WIBISCO was once again successful in the completion of its 2020 HACCP audit.
This particular audit was completed remotely using technology, and the team was able to demonstrate compliance to the standard and gained recertification for the organization.
The effects of COVID-19 on businesses have seen the cessation of some companies or the reduction in business hours for others. This has resulted in increased levels of unemployment and underemployment for persons, resulting in reduced disposable income for consumers. WIBISCO has not escaped the financial impact of this pandemic, as we have seen revenue declines across much of our product offerings. Despite this, we were able to keep costs within control and ended the year with a profit before tax of $10.8M versus a prior year's performance of $8.7M.
The outlook for the future is one of great uncertainty. We have already begun to see the impact of the current economy on sales, as consumers grapple with a decline in disposable income. We have developed strategies with the intention of curtailing the decline we have seen in sales and will be aggressive with our new product offerings and presence in the trade, to remain relevant and competitive.
I take this opportunity to acknowledge the steadfast leadership of our management team, the dedication of our staff, and the support of our Board of Directors, who all contributed in ensuring the success of the organization. Our partnership with our local, regional and international customers remains strong and it is this partnership which has aided in the growth of the organization. In these unprecedented times that we now operate, our cordial relationship with the BWU has allowed for effective communication when required.
Regional, and international partners have remained strong, and we thank them for allowing us to partner with them. Our continued cordial relationship with the Barbados Workers Union continues to yields benefits for the organization, and we are appreciative of the e orts taken to create an environment that is mutually beneficial. To our valued consumers of our products, we thank you for your unwavering support and eagerly look forward to exciting you with some new product offerings.
Lorenzo Roach General Manager's Report
Businessuite 2022 Top Guyana Chief Executive Officer James Foster Guyana Bank for Trade & Industry Ltd.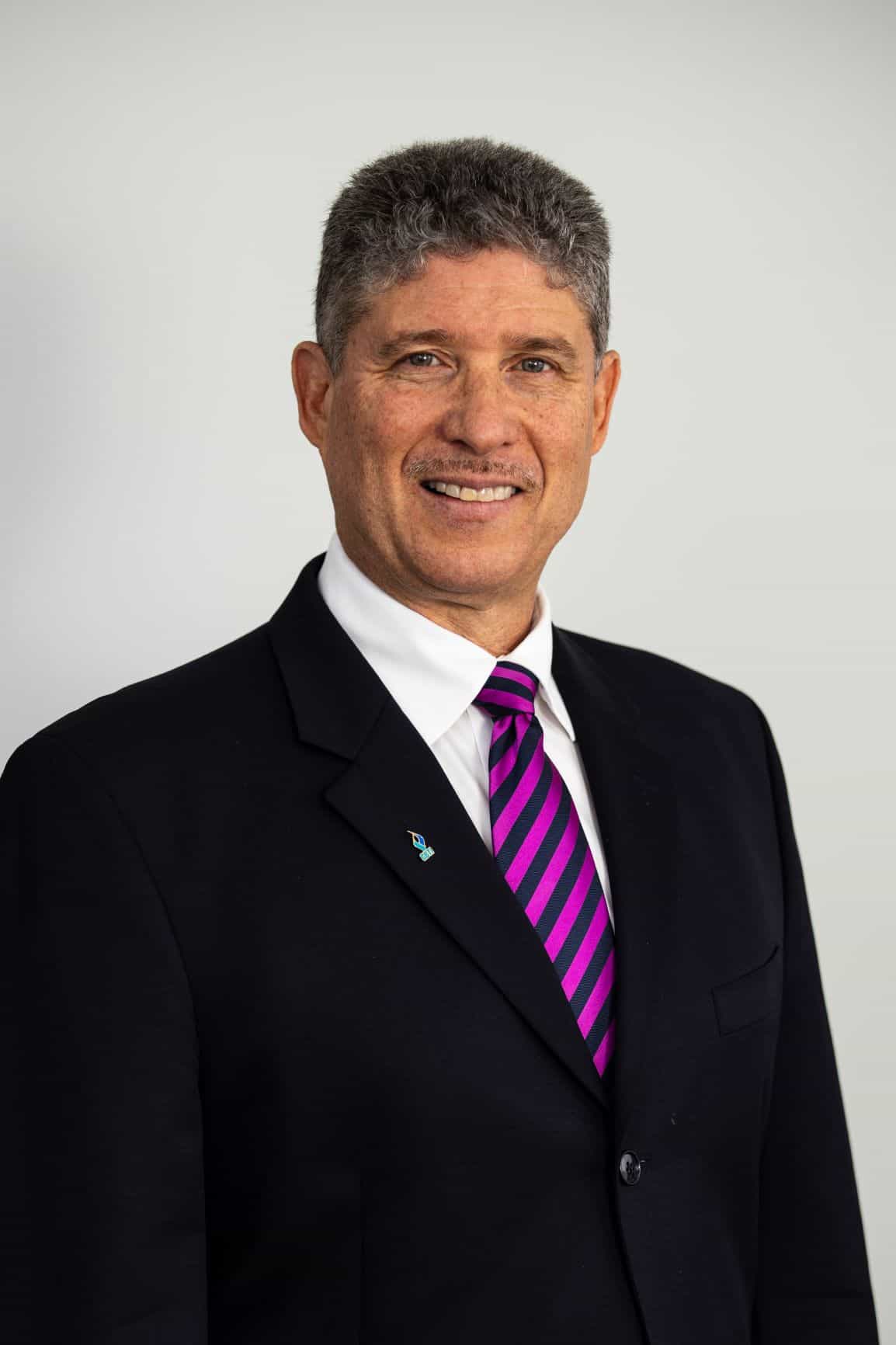 | | | | | | | | | |
| --- | --- | --- | --- | --- | --- | --- | --- | --- |
| | | | | Businessuite 2022 Top Guyana       Chief Executive Officer –                         % change US$ Profit after Tax | | | | |
| | CR | NR | | | | US$000 | US$000 | 2022 |
| | 2022 | 2022 | | Company | Chief Executive Officer | 2022/2021 | 2021/2020 | % change |
| | 14 | 1 | GY | Guyana Bank for Trade & Industry Ltd. | Mr. James Foster | $9,588 | $6,126 | 57% |
Mr. James Foster Chief Executive Officer  Guyana Bank for Trade & Industry Ltd.
(About from LinkedIn)
I have enjoyed a track record of delivering results through inspiration and innovation.
As a people-focused leader, I strongly embrace knowledge transfer and continuous improvement. My personable and collaborative style fosters team and cross-functional collaboration. As a result, I have successfully completed multi-disciplined roles including Operations, Business Development, Business Transformation, Strategy Planning & Implementation and Sales & Service Management.
Within Canada, the USA and the Caribbean, I have been entrusted with the responsibility for success in the following high-stakes situations:
– Identifying, initiating, and coordinating the purchase offer of an offshore banking operation.
– Developing and implementing strategies to realize growth goals.
– Leveraging technology and processes that improve operating margins & employee & client satisfaction.
– Optimizing operations to enable focus and resources on initiatives that drive profitable growth.
– Outsourcing & in-sourcing processes to improve operating flexibility and resource leverage.
– Purchasing & managing the implementation of PeopleSoft v8.1.
– Developing growth strategies through strategic alliances, and integrating alliance developments into change management strategies.
– Strengthening key operating and functional units in support of ongoing acquisitions.
From my international assignments, I have developed a unique combination of business, project and people acumen, cross-cultural heritage, emerging market expertise, and a wide network. My breadth of experience, multi-industry and international exposure allows me to work effectively with people at all levels and cultures, and has seen me develop the skills and understanding to engender transformational change and maximize the yield of scarce resources.
I enjoy sport, flying and travel. Above all, I am a committed father and I contribute time to events that support children and sport.
Corporate Profile
Guyana Bank for Trade and Industry Limited has a rich and successful history of over 185 years that began with the establishment of the first commercial bank in British Guiana, the Colonial Bank, in May 1836, continuing with the operations of Barclays PLC.
In 1987 the assets and liabilities of Barclays PLC were acquired by the Government of Guyana and renamed Guyana Bank for Trade and Industry Limited, whose doors were opened to the public on 1st December 1987. In January 1990 G.B.T.I. merged with Republic Bank (Guyana) Ltd. formerly Chase Manhattan Bank N.A, and in 1991, the bank was privatised. With over 1,800 shareholders, the majority shareholder of the bank is Secure International Finance Company Inc. with 61% of the issued shares.
Today, GBTI provides an extensive range of services to its corporate and individual clients through its thirteen (13) countrywide branches – personal savings, business and investment accounts; personal, housing and business financing; GBTI Debit Card and VISA International Prepaid and Credit Cards, Online Banking and Mobile Banking.
Financial Performance
The positive economic growth has increased the demand for financing and the Bank has embraced this thrust prudentially. Our Loan Portfolio truly reflects the economic sector of our country as we continue to be a lead lender in the Agriculture sector.
The Oil and Gas services sector has provided good opportunities for lending as reflected by the portfolio growth. Household borrowings have also increased on account of the booming real estate market and government's housing initiatives.
Loan portfolio quality improved with net nonperforming loan (NPLs) below 10%. The
crystallization of our remedial efforts has led to the improved quality. Even with these positive developments, the Bank made additional prudential provisioning in line with the increased regulatory requirements.
Total Income on Loans and Advances was $3.9B, an increase of 35% over 2020. The Bank extended relief to our customers who experienced challenges caused by the pandemic. These included interest rate reductions, moratoriums and realigned payment patters that aligned with realistic expectations.
Investments And Treasury
Total Investments were $54B at year's end, a growth of 26%. The Bank continued to deploy excess funds in safe liquid instruments. Our largest exposure continues to be local Treasury Bills. Given the market volatility that ensued in 2021, the Bank took prudent measures to ensure stability. Interest from Investments was recorded at $1.35B, a decline from last year. Expected Credit Losses on our Investment Portfolio remains marginal.
Cash and cash equivalent holdings at the end of the year was $31B. As the volume of local treasury bills issued increased, the Bank took advantage of these short-term interest-bearing instruments. While the returns are lower, these instruments allowed for access to liquidity.
Good growth from foreign exchange trading and commission income were also realized.
Deposits
Deposits offers a sound stable base of funding for our lending and investing activities and GBTI continues to be among the leading deposit institutions in the economy. Our deposit portfolio remained consistent and ended the year $123B a growth of 12%.
Capital Adequacy
During 2021, the Central Bank introduced Basel II. GBTI's Capital Adequacy Ratio under this new more stringent regime was 16% exceeding the benchmark of 8%. The Bank's Liquidity Coverage Ratio (LCR) was, 101% and the Net Stable Funds Ratio was 192%, both significantly above benchmarks. Stress Testing results confirmed the adequacy of the Bank's capital to withstand market shocks.
GBTI Mutual Funds
GBTI family of Mutual Funds was launched in 2018 as an alternative investment vehicle for potential investors in Guyana. On account of the recovery in the international markets as well as efficient portfolio management, the funds showed improved performance in 2021 and recorded a net profit after tax of $208M. Assets under management grew by 15% to $1.7B and supported a distribution of $44M.
GBTI Property Holdings Inc
The property management arm of the group continues to show good improvement and with the growing real estate market, is expected to see increased activity. Profit after tax was recorded at $2.4M.
https://www.gbtibank.com/wp-content/uploads/2022/05/GBTI_Annual_Report_2021_0411_single_pages.pdf