Local Entrepreneurs Share Lessons In Growing And Strengthening Youth Entrepreneurship At MSBM's Conference July 10-12, 2019

Kingston, Jamaica -July 6, 2019: Young entrepreneurs will get the opportunity to garner further knowledge on how to grow and strengthen their business during the Mona School of Business International Business & Management Conference scheduled for July 10-12, 2019 under the theme, Delivering on the Promise of Entrepreneurship: Critical Perspectives on Research, Practice, and Thinking in the Fourth Economy.
An esteemed panel of young entrepreneurs will share lessons learned in growing their businesses they include Kemal Brown President & CEO, Digita Global, Tyrone Wilson, President & CEO, eMedia interactive Group, Rory-Craig Walker, CEO/Founder, Jamaican Care Packages, Janelle Pantry-Coke, Managing Director, Spaces and Gordon Swaby, CEO/Founder EduFocal, Andrea Dempster-Chung, Co-Founder, Kingston Creative who will participate in a session themed "Growing & Strengthening Youth Entrepreneurship: lessons Learned from Young Entrepreneurs" on Friday July 12 between 8:30am-10:00am.

Tyrone Wilson is the President & CEO of eMedia Interactive Group, the holding company of iCreate Limited, a Creative Training Institute, listed on the Jamaica Stock Exchange – Junior Market, and Vertical Creative Limited – the license holder of the historical Reggae Sunsplash Festival. Tyrone's passion for entrepreneurship and innovation has fuelled the strategic growth and success of his companies. His vision is to develop the region's creative economy and make the Caribbean a powerhouse in the digital & creative world. Tyrone is a proud graduate of Jamaica College and is the recipient of many awards and accolades including the Prime Minister's Youth Award for excellence in Entrepreneurship and the Private Sector Organization of Jamaica's 50 under 50 Business Leaders Award. He is also currently the youngest CEO on the Jamaica Stock Exchange.
Janelle Pantry-Coke is the Founder and Creative Director of Spaces Limited — one of Kingston's leading retailers of quality furniture and accessories. Spaces is known for its contemporary furnishings and offers turnkey project services and installation through its décor Centre… With over ten years of retail and management experience, Janelle is recognized as a visionary and is a well-respected industry leader… She has been featured in several media outlets throughout the years, including the Jamaica Observer's All Woman magazine as well as TVJ's On a Personal Note programme. Janelle is the contributing Design Editor for the Jamaica Observer and currently serves as the President of the Rotary Club of Trafalgar New Heights. She was also a member of Young Entrepreneurs Association of Jamaica where she served on its executive board.
Rory-Craig Walker, C.E.O. and Founder of Jamaican Care Packages Limited. In 2016 when Jamaican Care Packages Limited's (JCP) traction started to grow, he left his full-time job to work on the business full time. Rory-Craig was named in the 2018 Cohort of Young Leaders of The Americas Initiative (YLAI), where he was a Professional Fellow in Detroit, Michigan for four weeks. He was also named a 2018 "Top Achiever" of Scotia Bank Vision Achiever Programme.
Gordon Swaby is the CEO and Co-Founder of multi-award winning EduFocal Limited, an innovative online social learning service for students preparing for their GSAT and CSEC examination. The 7-year-old service has been used by thousands of students to successfully prepare for their exams. Swaby's work has been acknowledged by many organizations including the World Bank, The Private Sector Organization of Jamaica, The University of Technology and the Inter-American Development Bank. He is a recipient of the Governor General's Youth Award, the Common Wealth Youth Award and many others. He is a Director at the Jamaica Library Service, The NCB Foundation; the philanthropic arm of the National Commercial Bank Jamaica Limited; and the National ICT Council; an independent body tasked with giving the Science, Technology, Energy and Mining Minister advice on ICT policy and strategy. He is also a member of the Inter-American Development Bank (IDB)'s Civil Society Working Group, CONSOC. In 2016 the BBC named him and his company "Digital Disruptors" and was subject of a short documentary that was aired internationally on BBC radio, BBC World News and BBC online.
In addition to the special session for youth entrepreneurs, attendees at the conference will be able to participate in other discussions such as, Entrepreneurship, Finance & ITCs, Social Enterprise and Entrepreneurship, SMES and Gender & Youth Entrepreneurship. A special feature of the conference will be a networking session for entrepreneurs- From Start-up to Scale-up: High Growth Entrepreneurs Share Lessons Learned which will field panelists : Kevin Langley, President, Entrepreneurs Across Borders, Josh Cauley, Entrepreneurs and Owner, Performance Mods, Dr. Somdutta Singh, Serial Entrepreneur, Mentor and Advisor and Kemal Brown, President & CEO, Digita Global Marketing,. This session will be chaired by K'Adamawe K'Nife.
Kemal Brown is the President & CEO of Digita Global Marketing Ltd, a Caribbean based, globally focused media, marketing and technology company, and Digita Properties Ltd., a tech-infused real estate holding, management and development company. He lives and preaches the impact of digital technology and how it can help the region advance, becoming globally competitive He is the 2017 Scotia Bank Vision Achiever Top Performer, (the youngest company to ever win the competition), is an official Branson Centre Entrepreneur, is a member of the Horasis Global Community, and a Fellow of the Commonwealth 360 Leadership program. He was also selected as one of the Caribbean Leaders to Represent Jamaica at the 19 the Annual Global Youth Leadership Forum in Sochi, Russia, serving as head of the Jamaican delegation. He is a member of the Global Shapers Kingston Hub, a recognized speaker having delivered in over 15 countries, and a mentor to high growth regional start-ups.
The Keynote address 'Delivering on the Promise of Entrepreneurship' will be given by Dr. The Honourable Nigel Clarke, MP, Minister of Finance and the Public Service at the opening ceremony on Wednesday, July 10 beginning at 6:00pm…
The Mona School of Business & Management International Business & Management Conference is sponsored by New Fortress Energy, National Housing Trust, Development Bank of Jamaica, IDB, Pearson, Jamaica Stock Exchange, Entrepreneurs Across Borders and the Gleaner Company.
For more information on how to register for the conference visit
http://businessconf.msbm-uwi.org/
Contact: Angela Thame, Publicist -Telephone: 876-999-7907 or Dr. Indianna Minto- Coy, Conference Chair – 876 569-5979
Jamaica To Reveal New Outsourcing Brand At Upcoming Global Digital Services Conference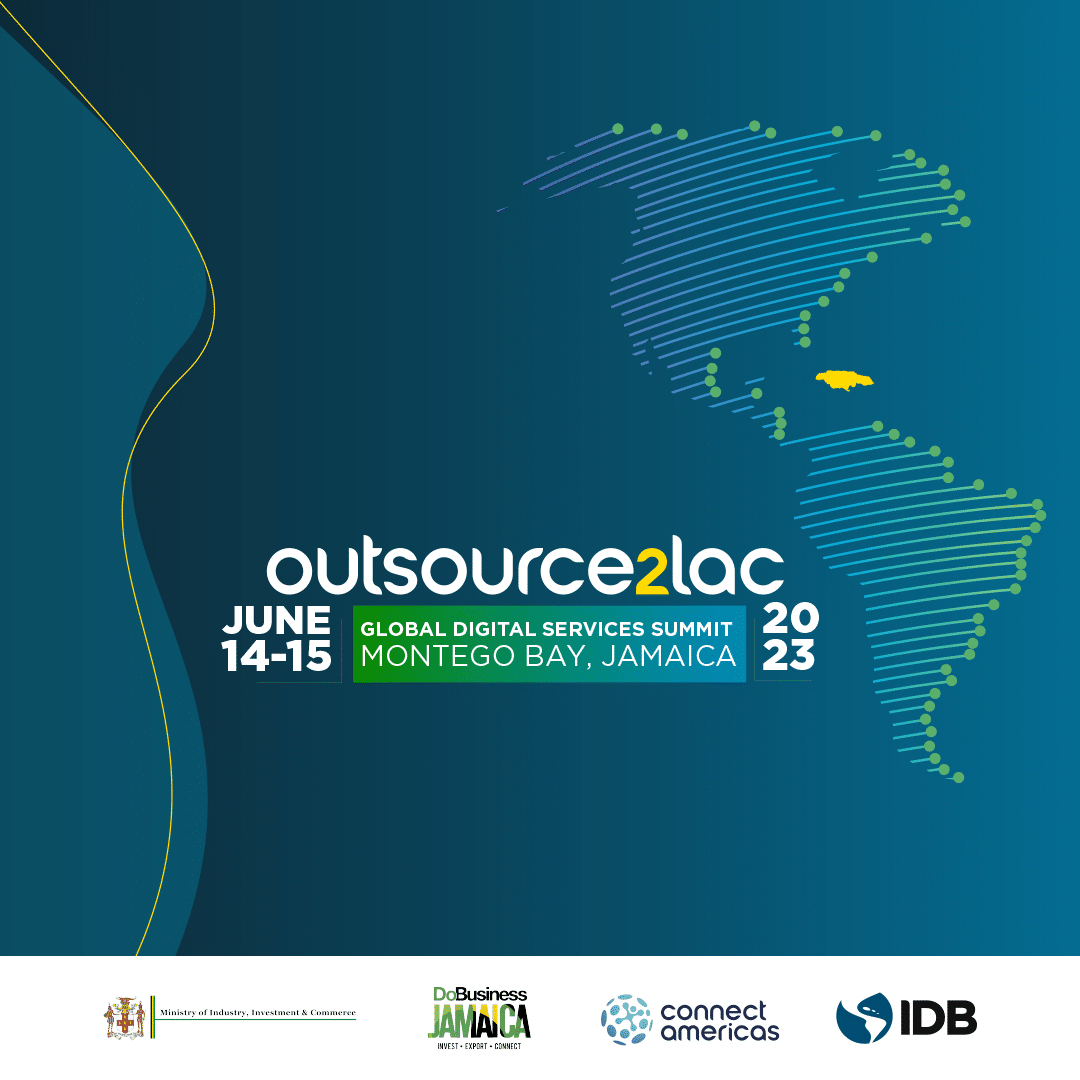 Jamaica is set to launch its re-imagined outsourcing proposition to hundreds of entrepreneurs, business leaders and executives from multinational corporations, global startups and trade promotion organisations when the country hosts the upcoming Outsource to Latin America and the Caribbean Global Digital Services Summit (O2LAC) from June 14 -15 in Montego Bay.
Jamaica will be the first English-speaking nation from the Latin America and Caribbean bloc to host this Summit, which will be its ninth edition. O2LAC was created by the Inter-American Development Bank's Integration and Trade Sector with the goal of unleashing the region's full potential in the global digital services sector. Business leaders will learn about breakthroughs in emerging technologies such as AI. They will discover advanced capabilities in strategic Business Process Outsourcing (BPO), Knowledge Process Outsourcing (KPO), and Information Technology Outsourcing (ITO), as well as identify new business opportunities through B2B and B2G matchmaking events.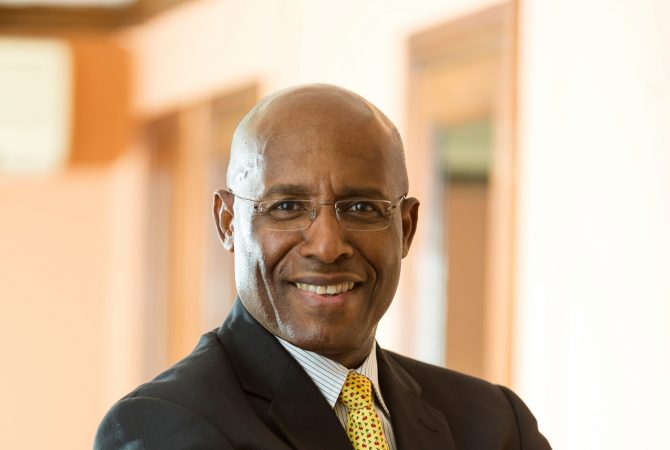 As Minister of Industry, Investment and Commerce, Senator the Honourable, Aubyn Hill, explains that "O2LAC presents a prime opportunity for the Government of Jamaica and its partners to introduce Jamaica's re-energized global digital services sector offerings to the largest gathering of prospective services buyers and suppliers in the region. We have been working hard to enhance and elevate Jamaica's product offerings and the launch of our new Global Campaign at O2LAC will communicate our unique value proposition, and cement our brand in the minds of executives, entrepreneurs and experts as the superior option for global businesses seeking to upscale their outsourcing goals and growth results".
Jamaica is already a mature Outsourcing location and home to companies such as Conduent, Itel, Sutherland Global, Sagility, Startek and IBEX. Most of these companies provide services to some of the top Fortune 50 businesses. With over 85 companies currently in operation and annual revenue close to US$1billion, while employing over 60,000 people, the country has the largest Outsourcing Sector in the English-speaking Caribbean. Special Economic Zone incentives allow for duty concessions and reduced corporate income taxes, and continuous investments in telecoms and electricity infrastructure ensure stable power and broadband capabilities that make Jamaica a destination of choice.
The new National Investment Policy includes a raft of economic policies, initiatives and support measures designed to make it easier to establish businesses in the country. The continual efforts of Jamaica's Global Digital Services Sector (GDSS) Project to enhance training, certification and create new job opportunities within the sector, will re- energize the Jamaican market to welcome a new cadre of Fortune 1,000 companies.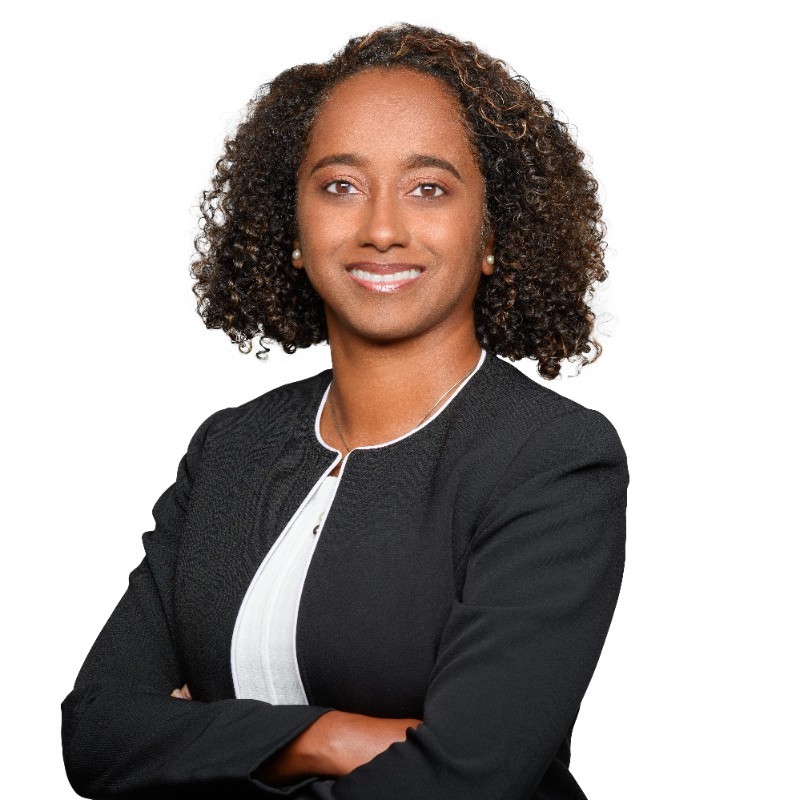 President of Jamaica Promotion Corporation (JAMPRO), Shullette Cox, says, "What we will be discussing at O2LAC will be vital to ensuring that business leaders understand how they can harness the full potential of Jamaica's expanding global digital services sector. We will specifically demonstrate how Jamaica's offerings can be tailored to solve any concerns in the global digital services sector. For instance, in the area of skills training, we are continuously enhancing our capabilities. Through the GDSS Project we are creating training, apprenticeship, internship, certification and train-the-trainer programmes. When these are coupled with the GDSS Talent Hub and Career Pathway Framework, we will be able to connect consistently thousands of talented Jamaicans with the specialised training which will enable them to work in the sector. The campaign launch will enable far greater understanding of how best to access and synergise the
very best outsourcing services that Jamaica has to offer."
O2LAC is expected to attract up to 600 local, regional and international attendees. Event speakers include: Minister of Industry, Investment and Commerce, Senator the Honourable, Aubyn Hill; Manager, Integration and Trade Sector, Inter-American Development Bank (IDB), Fabrizio Opertti; Deputy Director of AI for Good Research Lab, Rahul Dodhia; Head of Global Services for Carrier, Steve Rudderham; President of the Global Services Association of Jamaica, Anand Biradar; and several Latin American business leaders along with other representatives from the IDB.
Fabrizio Opertti, IDB Manager of the Integration and Trade Sector stated, "We believe in Latin America and the Caribbean's potential as a global service delivery platform, offering unrivaled quality, early technology adoption, and contributions from SMEs, entrepreneurs, and startups. Outsource2LAC is instrumental in consolidating our regions position as major player in global digital services exports";. The Global Digital Services Sector is projected to grow to US$1 Trillion by 2025 with business outsourcing in Latin America and the Caribbean accounting for over $10 billion in regional revenues and investment. As the country named the Best Caribbean Nation for Doing Business by Forbes (2019), Jamaica is aiming to build on its impressive performance in the industry to catapult its way to being the premier Outsourcing destination in Latin America and the Caribbean.
For more information about O2LAC and to review the agenda, please visit