Landlords Defaulting On Debt As Borrowing Costs Surge And The Prospects Of Filling Up Office Towers Wanes Given The Rise In Remote And Hybrid Work.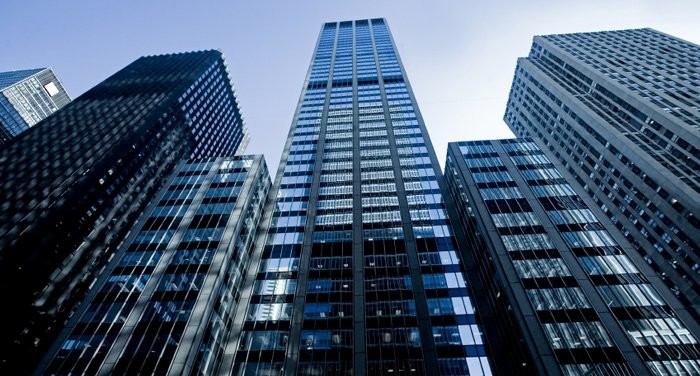 Brookfield funds have defaulted on a $161.4 million mortgage for a dozen office buildings, mostly around Washington, DC, as rising vacancies hit property values. The loan transferred to a special servicer who is working with "the borrower to execute a pre-negotiation agreement and to determine the path forward," according to a filing on the commercial mortgage-backed security. Some landlords are defaulting on debt as borrowing costs surge and the prospects of filling up office towers wanes given the rise in remote and hybrid work. Those trends have weighed on values, with prices on office properties falling about 25% in the past year, according to Green Street.
Bloomberg
2022 Was Another Record Year For Airbnb.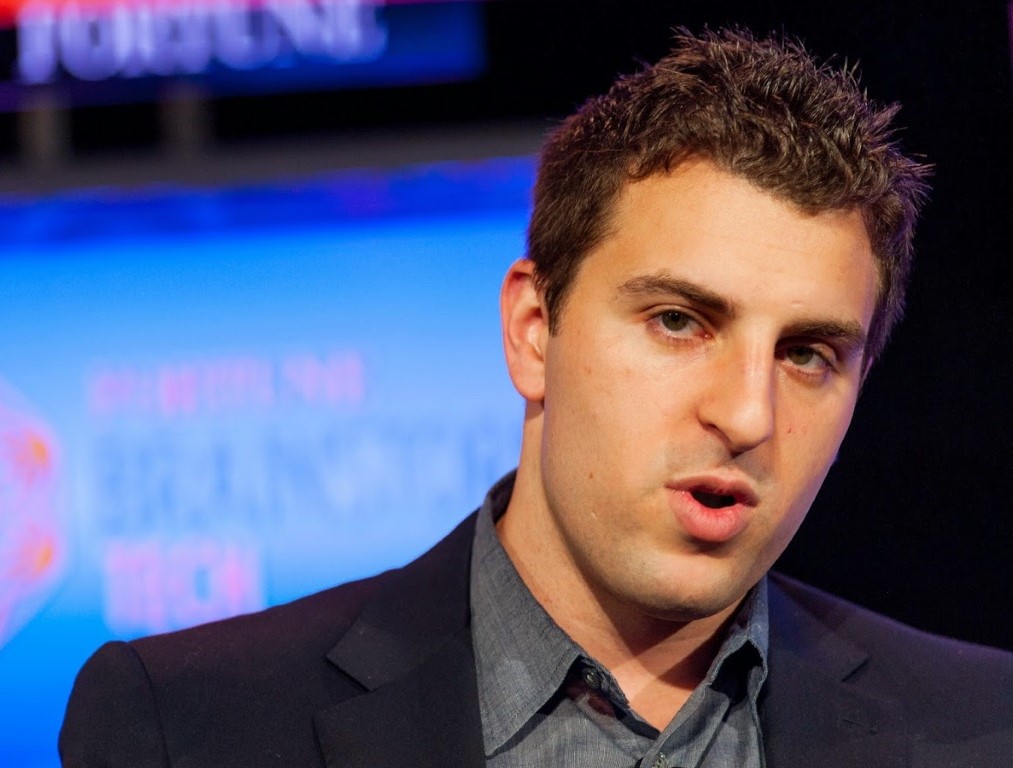 Airbnb CEO and co-founder Brian Chesky has released the following (edited) Q4 2022 Shareholder Letter
2022 was another record year for Airbnb. Revenue of $8.4 billion grew 40% year over year (46% ex-FX). Net income was $1.9 billion—making 2022 our first profitable full year on a GAAP basis. Adjusted EBITDA was $2.9 billion while Free Cash Flow was $3.4 billion, growing 49% year over year.
Guest demand remained strong throughout 2022. All regions saw significant growth in 2022 as guests increasingly crossed borders and returned to cities on Airbnb.
Supply growth was also strong in 2022. We ended the year with 6.6 million global active listings, which is over 900,000 more listings than we had in the beginning of the year, excluding China. This growth was driven by our global network, where demand drives supply, as well as product innovations that continue to attract new Hosts.
Looking forward to 2023, we're seeing strong demand in Q1, indicating that consumer confidence to travel remains high. This year, we're focusing on three strategic priorities:
• Make hosting mainstream. If you're reading this letter, you have likely traveled on Airbnb or know someone who has. We want hosting on Airbnb to be just as popular. To achieve this, we will continue to raise awareness around hosting, make it easier to get started, and provide even better tools for Hosts.
• Perfect the core service. We want people to love our service, and that means obsessing over every detail. Based on feedback from our guests and Hosts, we're making a large number of upgrades to our service this year—improving community support, making it easier to find the right home for you, delivering greater value, and much more.
• Expand beyond the core. We have some big ideas for where to take Airbnb next, and this year we will build the foundation for future products and services that will provide incremental growth for years to come.
As we continue to innovate and grow, we're excited to share this journey with you.
Q4 and Full-Year 2022 Financial Results
Here is a snapshot of our Q4 and full-year 2022 results:
• Q4 revenue of $1.9 billion was our highest fourth quarter ever. Revenue grew 24% year-over-year (31% ex-FX) driven by solid growth in Nights and Experiences Booked. For the full year 2022, revenue increased 40% year-over-year (46% ex-FX) to $8.4 billion driven by the increase in demand and Average Daily Rates ("ADR").
• Q4 net income of $319 million was our most profitable fourth quarter ever. Net income improved by $264 million compared to Q4 2021 primarily due to our revenue growth and expense discipline.
In Q4 2022, we delivered a net income margin of 17%, up from 4% in Q4 2021. For the full year 2022, we generated $1.9 billion of net income—our first profitable full year. This compared to a net loss of $352 million for the full year 2021.
• Q4 Adjusted EBITDA of $506 million was a record fourth quarter. Adjusted EBITDA in Q4 2022 increased 52% compared to $333 million in Q4 2021. Adjusted EBITDA margin was 27% for Q4 2022, up from 22% in Q4 2021. For the full year 2022, Adjusted EBITDA margin was 35%, compared with 27% for full year 2021. This improvement in Adjusted EBITDA demonstrates the continued strength of our business and discipline in managing our cost structure.
• Q4 Free Cash Flow of $455 million was our highest Q4 ever. Q4 2022 net cash provided by operating activities was $463 million, up from $382 million in Q4 2021. The increase in cash flow was driven by revenue growth and net margin expansion. Our FCF for full year 2022 was $3.4 billion, representing a FCF margin of 41%, and year-over-year growth of 49%.2 With our Free Cash Flow, we repurchased $1.5 billion of our stock and reduced our fully diluted share count from 703 million at the end of 2021 to 694 million at the end of 2022.
Business Highlights
Our strong quarter was driven by the continuation of a number of positive business trends:
• Guest demand on Airbnb remained strong. Nights and Experiences Booked increased 20% in Q4 2022 compared to a year ago. In Q4 2022, we had our highest number of active bookers yet, demonstrating guests' excitement to travel on Airbnb despite evolving macroeconomic uncertainties. Globally, we've now had 1.4 billion cumulative guest arrivals. And heading into 2023, we see a strong backlog for Q1 with longer lead times for bookings in Q4 2022 compared to a year ago.
• Guests increasingly returned to cities and crossed borders. Cross-border gross nights booked increased 49%, while high-density urban nights booked grew 22% compared to Q4 2021. While the business mix remains different from pre-pandemic levels, we've seen consistent growth in both areas. In Q4 2022, high-density urban nights booked was 51% of total gross nights booked (versus 59% in Q4 2019) and cross-border was 44% (versus 47% in Q4 2019). Globally, we saw cross-border travel to all regions increase in Q4 2022 from last year despite continued foreign currency volatility.
While Asia Pacific, which has historically been reliant on cross-border travel, has yet to return to 2019 levels, we see China's recent removal of travel restrictions as an encouraging sign of continued recovery for the region.
• Guests continued to stay longer on Airbnb. Gross nights booked in Q4 2022 for more than a week are 40% higher than Q4 2019. Nights from long-term stays (28 nights or longer) remained stable from a year ago at 21% of total gross nights booked. We've seen guests across all regions and age groups use Airbnb for long-term stays.
• Supply on Airbnb grew by over 900,000 active listings. We ended 2022 with 6.6 million active listings—our highest yet. This was an increase of over 900,000 active listings, or 16% compared to 2021, excluding the removal of all mainland China listings in July 2022 based on our decision to close the domestic business in China.
Two factors drove this increase in supply. First, demand drives supply. Hosts are attracted to the supplemental income they can earn on Airbnb, which is often critical during times of inflation and recessionary concerns. Second, our product innovation is having an impact. Over the past two years, we've made it more attractive and easier to Host—including our most recent introduction of Airbnb Setup. And we're not stopping there. We will continuously invest in growing our Host community and helping them succeed.
Balance Sheet and Cash Flows
For the three months ended December 31, 2022, we reported $463 million of net cash provided by operating activities and $455 million of FCF, compared to $382 million and $378 million, respectively, for the three months ended December 31, 2021.
The year-over-year increase in FCF was driven by revenue growth and margin expansion. For the full year ended December 31, 2022, we generated $3.4
billion of net cash provided by operating activities and $3.4 billion of FCF.
Unearned fees totaled $1.2 billion at the end of Q4 2022, compared to $1.2 billion at the end of Q3 2022 and $904 million at the end of Q4 2021.
As of December 31, 2022, we had $9.6 billion of cash, cash equivalents, marketable securities, and restricted cash. We also had $4.8 billion of funds held on behalf of guests as of December 31, 2022.
In August 2022, we announced that our Board of Directors approved a share repurchase program with authorization to purchase up to $2 billion of our Class A common stock at management's discretion.
In 2022, we repurchased $1.5 billion of our Class A common stock. The share repurchase program will enable us to offset dilution from our employee stock programs.
Outlook
We are excited to see the continued strong demand in Q1 2023. We're particularly encouraged by European guests booking their summer travel earlier this year, the market share gains we are seeing in Latin America, as well as the continued recovery within Asia Pacific.
We expect revenue of $1.75 billion to $1.82 billion in Q1 2023. This represents year-over-year growth of between 16% and 21% and on an ex-FX basis between 18% and 23%. We expect our implied take rate (defined as revenue divided by GBV) in Q1 2023 to be similar to Q1 2022. We anticipate that the implied take rate seasonality in 2023 will be similar to 2022.
In Q1 2022, travel was significantly impacted by the Omicron strain of COVID-19 in January and to a lesser extent the war in Ukraine during February, making the earlier part of the quarter an easier year-over-year comparison than the end. In Q1 2023, we expect Nights and Experiences Booked year-over-year growth to be nearly as strong as Q4 2022.
In Q1 2023, we anticipate slightly lower ADR than we had in Q1 2022. For the remainder of the year, we expect ADR will face increasing downward pressure from mix shift, as well as new and improved pricing and discounting tools. We will be introducing these tools this year and expect these changes to drive greater affordability and value for guests, support bookings growth, and therefore also help Hosts be more successful.
For the full year 2023, we expect to maintain the strong Adjusted EBITDA margin we delivered in 2022, as we offset the headwinds from lower ADR with incremental variable cost efficiencies and fixed cost discipline. In Q1 2023, we expect Adjusted EBITDA margin to be slightly down on a year-over-year basis due to changes in the timing of our brand marketing spend. Compared to Q1 2022, we expect sales and marketing in Q1 2023 will be approximately 150 basis points higher as a percent of revenue, but flat as a percent of revenue for the full year.
For More Information CLICK HERE