Key Insurance Continues To Deliver Strong Financial Results, As Investment Income Continues To Be A Critical Source Of Total Income.
Tammara Glaves-Hucey General Manager Key Insurance Company Limited has released the following Interim Report to Stockholders For the First Quarter Ended 31 March 2022
Financial Performance
Key Insurance Company Limited (Key) continues to deliver strong financial results. For the three-month period ended 31 March 2022, Key reported Profit Before Tax (PBT) of $3.43 million, which is a 196 percent increase or $2.27 million over the corresponding period of 2021, which recorded PBT of $1.16 million.
When normalized for the effect of a $22.6 million one-off gain on sale of investment property in 2021, the increase in PBT over 2021 would be $24.92 million. Gross premiums written grew by a commendable 20.5 percent (or $84.9 million) over the corresponding period of 2021. Net Premiums Earned also grew by $99.6 million, or 40 percent, largely due to a reduction of $57 million in the unearned premium charge.
For the period under review, Key placed greater focus on managing costs in an effort to improve the Company's earnings. There was a marginal reduction in the administration expense ratio, which moved from 30 percent in 2021 to 29 percent in the quarter ended 31 March 2022, notwithstanding the sharp increase in inflation.
"Investment income continues to be a critical source of Key's total income and as such, we maintain our focus on strategically growing this income stream."
Key continues to record growth in all streams of premiums written. Of the $84.9 million increase in gross premiums written, $44.7 million or 52.7 percent came from the non-motor portfolio. Additionally, non-motor premiums have seen a 53.5 percent increase quarter over quarter. The motor portfolio's underwriting result increased by 107.5 percent over the corresponding period in 2021. This performance was primarily due to a 12.2 percent increase in gross premiums written and a 75.6 percent reduction in unearned premiums.
Investment income continues to be a critical source of Key's total income and as such, we maintain our focus on strategically growing this income stream. Investment income grew by 88% during the quarter over the corresponding quarter ended 31 March 2021. The Company revised its Investment Policy in March 2022.
One of the main objectives of the revised Policy is to obtain optimal risk adjusted return.
Outlook
In response to a declining COVID-19 positivity rate, in the period under review the Government of Jamaica (GOJ), like many other governments around the world, has commenced relaxation of restrictions that were implemented to control spread of the virus. As we move into this new phase of the COVID-19 pandemic, we expect challenges as well as new opportunities.
The general insurance sector is expecting an increase in claims upon the re-opening of the economy and associated increase in commercial activity. Key's Management is cognizant of this expected increase in claims and has begun adjusting our underwriting practices and operations accordingly.
With rising global inflation, the Federal Reserve raised interest rate by 50 basis points the highest in over two decades. It is also expected that inflation will worsen in the near term primarily due to the Russia Ukraine conflict and the Federal Reserve may again increase interest rates. The GOJ has also increased interest rate to contain inflation in the near to medium term. This will disrupt the Jamaican capital market with the prices of GOJ Bonds expected to be negatively impacted.
As such, KEY is monitoring these developments with an aim to mitigate any negative impact the inflation and increased interest rates will have on the Company's operations.
Key remains focused on its strategic objectives of sustained growth and innovation, consumer centricity, improved business processes for greater efficiency, and a performance-driven culture. In addition, the Company continues to ensure that it creates shareholder value through a sustained improvement in performance over 2021.
For more information CLICK HERE 
Guardian Holdings Earnings Per Share Increased To TT$4.55 Versus The Comparative Period Of TT$1.97. For The Nine-Months Ended 30th September 2022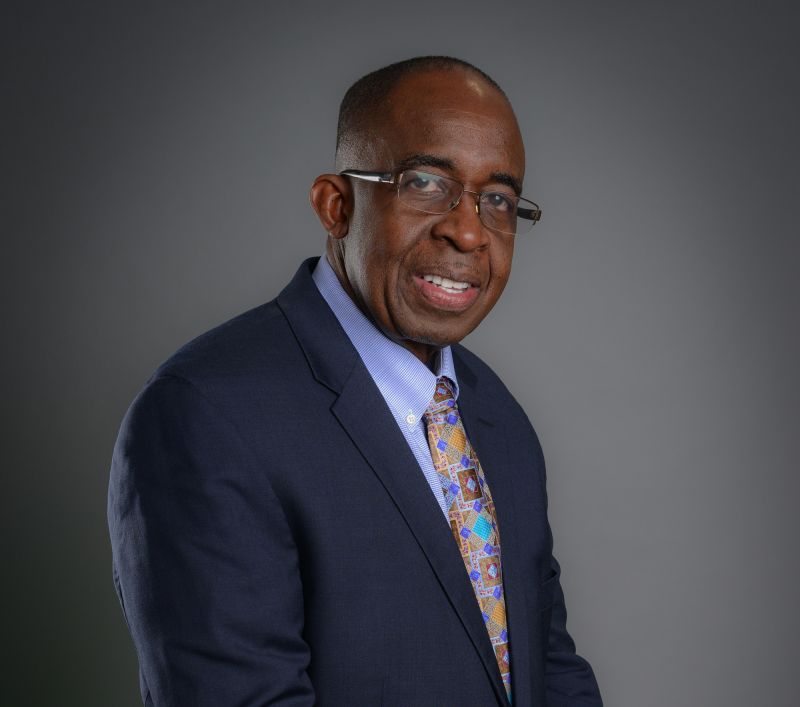 Patrick Hylton Chairman Guardian Holdings Limited Has Released The Following Report To Shareholders For The Nine-Months Ended 30th September 2022
Your Group continues to demonstrate resilience and produce excellent performance.
Global financial markets remain volatile, in part due to the Russia-Ukraine conflict, the related sanctions and economic fallout as well as global economic weakness. The outlook for financial markets over the short and medium-term remains uncertain and vulnerable to continued geopolitical tensions. Despite these challenges, we remain focused on enhancing our operating performance to counter these numerous disruptions.
For the nine-months ended 30th September 2022, profit attributable to equity shareholders was $1.056 billion and represented a 131% increase over the corresponding period last year of $457 million.
Earnings per share increased to $4.55 versus the comparative period of $1.97.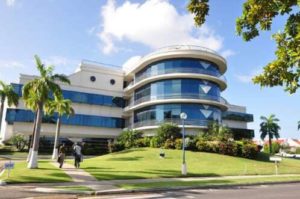 As we have communicated on many occasions, the Group has been on a transformation journey centered on technology, people and processes. We have invested heavily in technology to bring world-class customer service to our markets, leverage the scale of our Group and reduce our operating costs. While in recent years we have reaped some of the benefits, we are now at a resultant juncture where the payback on this investment is rapidly accelerating. In 2022 the Group implemented many of these initiatives for our Life, Health and Pensions (LHP) segment with the alignment of our Trinidad and Jamaica operations bringing to reality operational synergies, cost savings and centers of excellence. These activities result in long-term cost savings which have the effect of creating favourable reserve movements contributing to the exceptional performance recorded for the year to date.
Gross Written Premiums for the LHP segment increased by 6.5% from $2.915 billion to $3.105 billion. Investment income and fees were also up by 10%, an $82 million increase. In addition, net insurance benefits and claims (inclusive of favourable reserve movements) were lower than prior year by 19%, $429 million. All these factors contributed to a healthy uplift in LHP profit after tax of 1 16%, $597 million over prior year.
Results from Property and Casualty and Brokerage segments of the business also reported growth year over year of 42%, $43 million, whilst Asset Management declined by 42%, $13 million.
The Group's net income from investing activities fell from $1.153 billion to $942 million, a reduction of 18%. This decrease was principally due to net fair value losses of $153 million reflecting the difficulties in global financial markets in the current period, compared to net fair value gains in the prior period of $133 million, resulting in an unfavourable movement of $286 million. The unfavourable fair value movement was partially offset by an increase in investment income of $70 million, arising from portfolio growth.
Operating expenses were $1 .147 billion, representing a 7% increase over the $ 1.074 billion reported for the same period prior year. These primarily relate to costs associated with the implementation of IFRS 17 as well as with the group-wide transformation initiatives.
The Board is pleased with this quarter's performance and remains confident about the Group's future financial performance.
For more information CLICK HERE