Key Insurance Continues To Deliver Strong Financial Results, As Investment Income Continues To Be A Critical Source Of Total Income.
Tammara Glaves-Hucey General Manager Key Insurance Company Limited has released the following Interim Report to Stockholders For the First Quarter Ended 31 March 2022
Financial Performance
Key Insurance Company Limited (Key) continues to deliver strong financial results. For the three-month period ended 31 March 2022, Key reported Profit Before Tax (PBT) of $3.43 million, which is a 196 percent increase or $2.27 million over the corresponding period of 2021, which recorded PBT of $1.16 million.
When normalized for the effect of a $22.6 million one-off gain on sale of investment property in 2021, the increase in PBT over 2021 would be $24.92 million. Gross premiums written grew by a commendable 20.5 percent (or $84.9 million) over the corresponding period of 2021. Net Premiums Earned also grew by $99.6 million, or 40 percent, largely due to a reduction of $57 million in the unearned premium charge.
For the period under review, Key placed greater focus on managing costs in an effort to improve the Company's earnings. There was a marginal reduction in the administration expense ratio, which moved from 30 percent in 2021 to 29 percent in the quarter ended 31 March 2022, notwithstanding the sharp increase in inflation.
"Investment income continues to be a critical source of Key's total income and as such, we maintain our focus on strategically growing this income stream."
Key continues to record growth in all streams of premiums written. Of the $84.9 million increase in gross premiums written, $44.7 million or 52.7 percent came from the non-motor portfolio. Additionally, non-motor premiums have seen a 53.5 percent increase quarter over quarter. The motor portfolio's underwriting result increased by 107.5 percent over the corresponding period in 2021. This performance was primarily due to a 12.2 percent increase in gross premiums written and a 75.6 percent reduction in unearned premiums.
Investment income continues to be a critical source of Key's total income and as such, we maintain our focus on strategically growing this income stream. Investment income grew by 88% during the quarter over the corresponding quarter ended 31 March 2021. The Company revised its Investment Policy in March 2022.
One of the main objectives of the revised Policy is to obtain optimal risk adjusted return.
Outlook
In response to a declining COVID-19 positivity rate, in the period under review the Government of Jamaica (GOJ), like many other governments around the world, has commenced relaxation of restrictions that were implemented to control spread of the virus. As we move into this new phase of the COVID-19 pandemic, we expect challenges as well as new opportunities.
The general insurance sector is expecting an increase in claims upon the re-opening of the economy and associated increase in commercial activity. Key's Management is cognizant of this expected increase in claims and has begun adjusting our underwriting practices and operations accordingly.
With rising global inflation, the Federal Reserve raised interest rate by 50 basis points the highest in over two decades. It is also expected that inflation will worsen in the near term primarily due to the Russia Ukraine conflict and the Federal Reserve may again increase interest rates. The GOJ has also increased interest rate to contain inflation in the near to medium term. This will disrupt the Jamaican capital market with the prices of GOJ Bonds expected to be negatively impacted.
As such, KEY is monitoring these developments with an aim to mitigate any negative impact the inflation and increased interest rates will have on the Company's operations.
Key remains focused on its strategic objectives of sustained growth and innovation, consumer centricity, improved business processes for greater efficiency, and a performance-driven culture. In addition, the Company continues to ensure that it creates shareholder value through a sustained improvement in performance over 2021.
For more information CLICK HERE 
Blue Power Group Q1 Earnings Affected By Disruptions To Supply Chain And Unprecedented Increases In Raw Material Prices.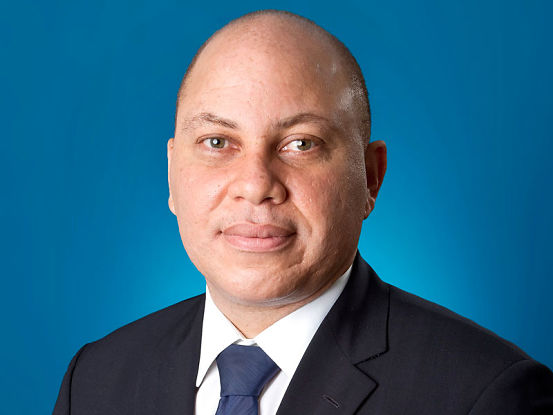 Jeffrey Hall Chairman Blue Power Group Has Released The Following Report For The First Quarter Ended July 31, 2022
Blue Power Group generated revenues of $214 million and earned net profit of $7 million for the first quarter ended July 31, 2022 (the "First Quarter").
Blue Power delivered outstanding growth in sales volumes and revenues, in line with its plan to develop and diversify the customer base.
Earnings in the First Quarter were affected by disruptions to the supply chain and unprecedented increases in raw material prices, that we expect to normalize during the year.
Revenue Growth
Revenues for Blue Power grew 85% during the First Quarter, relative to the same period in the prior year. We experienced revenue growth in all of our main product categories including our bath soap lines, specialty soaps and our laundry soap business. Revenue growth came from existing and new customers and saw the group gaining market share locally and re-enforcing its reputation as a leading private label manufacturer.
Earnings Performance
Despite the strong overall revenue performance, the Group faced challenges in the First Quarter. Importantly, one-off gains on the sale of investments and foreign exchange gains that formed part of our finance income last year were not repeated in the First Quarter of this year. In addition, our gross margins suffered as a result of dramatic increases in raw materials prices, challenges to the actual availability of products from some of our sources, and a spike in logistics costs (particularly for products originating in Asia).
The market for vegetable oils – a basic input in soap production – was disrupted in the early part of the calendar year due to the war in the Ukraine. Logistics costs were affected by the impact of COVID on the global supply chain. Our key inputs have long lead times for procurement and shipping and although the market has now clearly showed signs of normalizing, our First Quarter margins were adversely affected.
The combined effect of these challenges was a reduction in net profits from $46 million in the prior year first quarter to $7 million this year.
Note should be made that in November 2021, in accordance with accounting standards the accounting for Blue Power Groups investment in Lumber Depot changed from equity accounting to share of associate company. With this change, total comprehensive income stood at $7 million when compared to $69 million in prior year.
Outlook
An important part of our plan for profitable business growth, is our commitment to efficiency and innovation. During the quarter we continued our capital projects to expand our capacity and productivity and to give our manufacturing plant more flexibility in the sources of raw material. We expect to see the results of this investment in the second half of 2023. We also secured the long-term expansion prospects for the business with the acquisition of a two-acre plot of land that is adjacent to our existing facility.
The site includes a building that is suitable for renovation as well as land space with excellent development potential for a purpose-built industrial facility. We
expect to complete our development plan for the property during the course of the year.
The Blue Power Group's balance sheet, investment portfolio and liquidity remain strong. This has allowed us to increase our inventory levels to manage some of the supply chain disruptions. Our investment in Lumber Depot Limited, which is a significant part of our holdings, performed satisfactorily in the First Quarter.
We continue to be optimistic about the competitive position and growth prospects for our business in Jamaica, as well as the opportunity to develop new export markets. We are also well prepared to diversify the business through opportunistic investments in related businesses and in our real estate.
More Information CLICK HERE