John Mahfood "I Listed on the JSE to Raise Capital for My Business"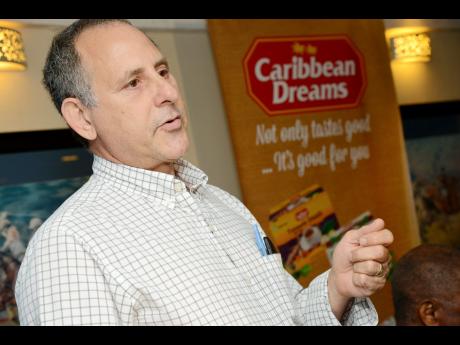 Grace Stockholders To Vote On 3-for-1 Stock Split Today
Shareholders of GraceKennedy Limited will this morning meet to consider and, if thought fit, approve a recommendation for a three-for-one stock split.
If approved, shareholders will receive three stocks for each one that is currently held.
According to group CEO Don Wehby, the stock units with a market price of J$115.00 per stock unit prior to the split will now increase threefold with an initial price of J$38.33 per stock unit
He says the stock split would allow GK's stock to be made available to more investors while further enhancing the market for the shares.
Ahead of this morning's Extraordinary General Meeting, GK last week issued 59,360 additional GK shares.