Jetcon Corporation's Fall In Revenues And Profits For First Quarter Ending March 2020 Highlights A Continuation Of A Fall In Demand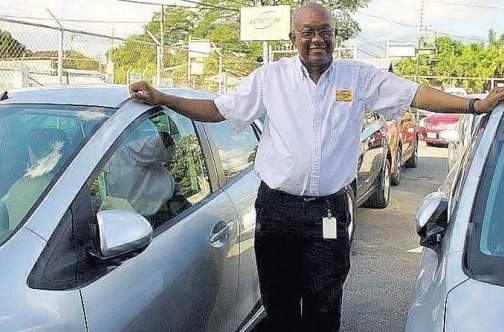 Andrew Jackson Managing Director for Jetcon Corporation Limited is reporting that for the First quarter ending March 2020, there was fall in revenues and profits, a continuation of a fall in demand experienced last year.
Jetcon Corporation, dealers of quality pre-owned motor vehicles, ended the first quarter of 2020 with revenues slipping by 7 percent to $227 million, down from the $246 million in the first quarter ended March 2019.
Gross Margin decreased from 18 percent to 16 percent and pre-tax profit decreased 32 percent, from $15.2 million in 2019 to $10.3 million.
On the balance sheet the company continues to enjoy a healthy balance that he says will stand them in good stead to navigate the challenging period ahead, as they navigate the impact of the COVID-19 disease on the country, people, and business.
Inventory increased compared to the same quarter in 2019, from $402 million to $477 million ending March 2020, partially resulting from slower sales in the quarter.
Total receivables amount to $85 million with more than half relating to amounts recoverable for GCT and deposit on purchases of vehicles.
In his outlook to shareholders, Mr. Jackson noted that sales took a sharp dive in March when the first case of COVID-19 was announced in Jamaica, and sales to date have fallen by 85-90%. To counter this, management took measures to cut expenses, including reduced operating hours and temporarily furloughing staff.
Jetcon Corporation Limited closed the first quarter ending March 2020, with profit out-turn that resulted in lower earnings per share of 1.77 cents, versus 2.61 in 2019.
Aspects of New Road Traffic Act That Will Require Phased Implementation Outlined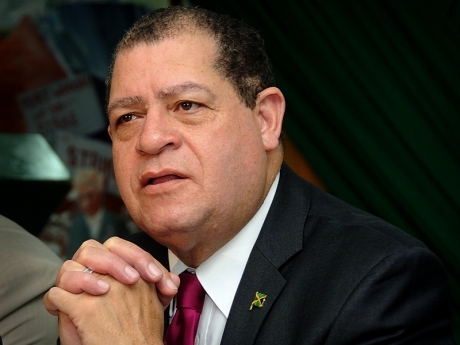 Aspects of the new Road Traffic Act that require phased implementation are to be addressed as the country begins to operate under the new legislative regime, says Minister of Transport and Mining, Hon. Audley Shaw.
Delivering a Statement in the House of Representatives on January 31, Mr. Shaw noted that the transition to the new Act will require a period of conversion, with changes to the documents used and produced, and the required adjustments in road infrastructure.
Some of the transition matters include the mapping of existing driver's licences to the new classes.
The Minister said that although the requirements to obtain a 'Class C' (commercial) licence will be different from the current requirements for a general licence, existing licences will be treated as though a motorcycle licence is 'Class A', private is 'Class B', and general is 'Class C'.
"A person's existing licence will continue to be valid to drive the types of vehicles recorded on the back of the licence, and a licence renewed during the transition period may not reflect any significant change in what is printed on the licence," Mr. Shaw said.
Another transition matter is the allowance for current learner drivers to test under the old regime.
Mr. Shaw said new holders of provisional licences will not be able to apply for a driver's licence for a period of six months.
"There will be an exemption to the six-month requirement before being tested for a driver's licence for those who got provisional licences under the Road Traffic Act 1938 after August 1, 2022," he stated.
Also, traffic signs that have been erected over the years with designs that vary from those now incorporated in the Road Traffic Regulations, will continue to be valid and to have the effect as per the earlier regulations and be enforceable accordingly.
In addition, vehicles will continue to be classified in similar manner to the earlier legislation, except for a broadening of the definition of a motorcycle.
"Where the classification of a vehicle is impacted by this change, the change will take place at the next fitness certification. Efforts will be made to contact owners of such vehicles, so that they can be made aware and understand any implications," Mr. Shaw said.
Time will also be given for driving instructors to meet certification requirements.
Mr. Shaw explained that driving instructors and driving schools will have to be certified and licensed by the Island Traffic Authority.
"The effective date of this requirement is proposed to be January 1, 2024, which will allow for a reasonable time to allow the instructors to undergo an approved training programme," he stated.
In addition, a national vehicle register is to be developed that will include all vehicles, whether operated on public roads or not.
However, vehicles used off-road will not need to be registered unless the owner wishes to get a title.
"It will take time to gather information on these vehicles to fully populate the register, but information will now be put in the register upon importation," Mr. Shaw said.
Meanwhile, the Minister informed that the Island Traffic Authority (ITA), established under the Act, is a statutory body that is not yet operational as an organisation.
As a result, the functions to be carried out are delegated to the bodies that currently have responsibility, such as the National Works Agency, Tax Administration Jamaica, and the Ministry, and when the entity is set up, it will take over the requisite functions.
Mr. Shaw also informed that it would take approximately six months before the changed process for applying, issuing, and keeping records of demonstration plates can take full effect, as dealers will need time to adjust their processes so that the new registers and reporting systems can be populated and brought up to date.
On another matter, Mr. Shaw said speed limit zones have been revised and new zones identified, but it will take some time to get the new signs in place to demarcate the zones, so that the changes are clearly communicated to motorists and enforcement officers.
"It is anticipated that the new signs will all be in place by the beginning of next year," he stated.
Persons with outstanding tickets will also be denied services, such as renewal of their driver's licence.
Implementation of this measure will not come into effect immediately but should become effective by April 1, 2023.
Regarding the use of application forms, where the differences between the existing forms and the new forms are not significant, the TAJ and ITA will continue to use the existing physical stock until these are depleted, as the old forms are valid for use under the new legislation, in keeping with the Interpretation Act.