Jamaica's Top 10 CEO's for 2007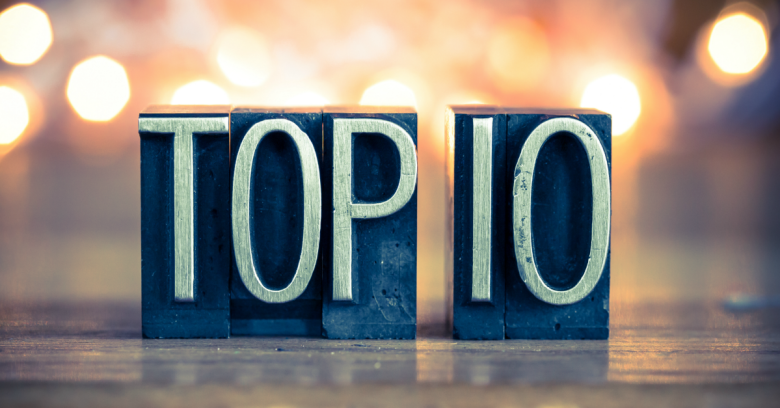 Being recognized for one's leadership prowess is noteworthy, and making "The List" is a testament of organizational performance excellence. List watchers can not help noting that "The List" is relatively fluid, clearly an indicator of shifts in organizational results over time.
For example, Francis L.A. "Tony" Haynes did not make the list in 2005 and 2006, but entered the 2007 ranking at number one. William McConnell ranked number one for 2006; however he did not make the list for 2007 and 2005. As we have often said, making "The List" is an important achievement; however staying on "The List" is the true test of performance and a demonstrable ability to deliver in today's volatile marketplace.
The list is essentially comprised of CEO's in three main groups: regulars, first timers, come and goers.
Regulars
For 2006, three CEOs demonstrated this capacity, Patrick Hylton at NCB, Richard Byles at Life of Jamaica, now Sagicor; and Peter Bunting of the former BDG.
For the 2007 list, only two top performing CEO's retained their positions, Richard Byles was two in 2005, ninth in 2006 and tenth in 2007. Patrick Hylton was tenth in 2005, fourth in 2006 and ninth in 2007.
Milton Brady over at First Caribbean Bank Jamaica retains his sixth ranking and is back on the list having ranked sixth in 2006, was not ranked in 2005 and is seeking to be a regular on the list.
First timers
Top of the list performers for 2007, were Francis Haynes, from Carib Cement ranked number one; and Brian George, from Supreme Ventures was ranked number two, making the list for the first time. Other first time entrants on the list are Gary Peart at fifth from Mayberry Investments and Douglas Orane from Grace Kennedy at fourth.
Come and goers
Stephen Facey, who has the unique distinction of been the CEO for both Pan Jamaica Investment Trust ranked seventh, and First Jamaica Investments eighth dropped off the list in 2006; while ranked fourth and third respectively in 2005. Byron Thompson is back on "The List" ranked third, after failing to make the list in 2006, following a 2005 ranking of eighth.
The six (6) who dropped off the 2007 list include:
2006 2005 % CEO Company
1 NR 35.26 William McConnell Lascelles De Mercado
2 NR 32.46 Grantley Stephenson Kingston Wharves
3 NR 23.36 Michael Bernard Carreras
5 NR 15.52 William "Bill" Clarke ScotiaBank
7 7 9.93 Peter Bunting Dehring Bunting and Golding
8 NR 7.82 Donovan Perkins Pan Caribbean Financial
How they performed for 2007:
Francis Haynes shot to the top of "The List" with a 576.62% growth in after tax profits of 522,123 million compared to 77,166 in 2006. Under his leadership during the financial year ended December 2007, Carib Cement Company Limited (CCCL) was able to realize positive growth in its net profit for the first time in three years. In 2006, CCCL was forced to briefly suspend the manufacture and sale of its products after the discovery of substandard cement. In order to meet local demand, the CET was removed, thereby allowing private importers to infiltrate the market. The CET remained on hold throughout the 2007 financial year resulting in continued high volumes of imported cement products. As such, the company's cement sales were 4% below the 2006 volume even though the market grew by 7%. This coupled with the continued increase in the price of energy and raw materials threatened profitability. However, both revenue and net profit increased by 17% and 477%, respectively, due to price adjustments commensurate with inflation, rigorous cost containment and a significant reduction in sub-par cement claims.
Brian George #2 on "The List" with a 145.18% increase of 405,400 million in 2007 over 165,348 in 2006 after tax profits is a Trinidadian by birth. Prior to joining Supreme Ventures Limited, Brian was Senior Director of GTECH Latin America and General Manager of GTECH Jamaica and Barbados. In addition to nine years experience in various lottery jurisdictions across the world, Brian was able to bring valuable marketing insight and considerable management expertise to Supreme Ventures. Brian recently lead the company through a successful Private Placement Share Offer of J$1.852B (July 2005), in which the company achieved an expression of interest of over J$5B from investors. The Offer was closed 1½ hours after it was opened.
During the financial year ended October 2007, Supreme Ventures Limited (SVL) posted net profits of $405.4 million, an increase of 145%, the third consecutive year of at least double-digit growth and well within the projections made by its President and Chief Executive Officer, Brian George. This level of accuracy, while rare for a company whose profitability fluctuates with the unpredictable prize payout, is to be expected from a CEO who had formerly been at the helm of the Group's key partner, GTECH, a US-based provider of information technology services necessary for the provision of online lottery products and services.
Across the board, the Group experienced growth in every business segment, with the most success realized in the video lottery terminal games and financial services segments, which grew by 44% and 36% respectively. In the lotteries segment, five of the six pre-existing games showed an increase in sales; with only instant realizing a 17% decrease. However, this decline was almost exactly counteracted by the sales generated from the newly introduced Prime Time Bingo, which was launched in the final month of the financial year. According to Mr. George "for the one month period, the game contributed over $20.0 million in revenue to the financial year's figures. We remain confident that the game will gather momentum, due to its unique game design that combines the features of a lottery game, with the traditional social game of Bingo."
Byron Thompson hits "The List" at #3 with a 119.75% performance of 1,013,009 compared to 460,992 in 2006. Making his first showing on the list in 2005 at #8, He failed to make the 2006 list.
During the financial year ended December 2007, Seprod recorded net income amounting to $1.01 billion, a 120% increase over the $460.9 million realized in 2006. This record-breaking profit marked the first time that the Group passed the billion-dollar mark, ushering it into the Billion-Dollar club. Mr. Thompson qualified the Group's success modestly, saying simply: "We had a good year … The only disappointment was the fall in milk production after Hurricane Dean, as the cows were not able to produce as normal, given the weather conditions."
Seprod's phenomenal year-over-year growth can be attributed to, first and foremost, a 27% increase in sales revenue, fuelled primarily by a 175% increase in export sales. However, as with many of the other listed companies, Seprod's profit and loss account was heavily impacted by the realignment of its investments in its associates and subsidiaries.
Douglas Orane, C.D., Chairman and CEO of GraceKennedy makes "The List" for the first time at #4 with an 88.97% growth of 3,535,216 over 2006 results of
1,870,811. Douglas Orane, C.D., has been a member of the GraceKennedy family since 1981 when he joined as a Corporate Planner. An engineer by training, he quickly climbed the ranks by holding several leadership positions in almost all areas of the Group, being effectively groomed for the Chief Executive Officer and Chairman positions, which he assumed in 1995 and 1981, respectively, and still retains.
Through the completion of three acquisitions during financial year 2007, the Group remained on target towards its '2020 Vision' of becoming a global company by the year 2020. In February, the Group acquired WT Holdings Limited, a UK-based owner and distributor of several ethnic food brands. In April, the Group acquired 30% of the Trident Insurance Company Limited, a general insurance company in Barbados. In July, it purchased 90% of One1 Financial Limited, an investment bank in Trinidad and Tobago. All three acquisitions contributed to the development and international expansion of pre-existing business lines that operate primarily in Jamaica, and although they cumulatively increased the Group's capital expenditure by 73%, the additions to the GraceKennedy family contributed to the 35% increase in revenues and the 96% increase in net profit.
Gary Peart at #5 is making "The List" for the first time with results of 42.65% or 372,619 for 2007 compared to 261,203 for 2006. He joined Mayberry Investments Limited in May 2005 as Chief Executive Officer after building his resume and developing his management techniques throughout the financial industry over the course of 15 years. During this time, he gained experience in almost every business line, including corporate finance, equity, fixed income and treasury management; all which prepared him for his current role as the leader of one of Jamaica's most well-known financial entities.
Mayberry's financial year which ended in December 2007 proved to be one of recovery. The Company was able to grow its net profit by 43% based primarily on non-interest income; a fulfilment of its goal to diversify revenue streams to a point where non-interest based income steadily outweighs interest income, which fluctuates with uncontrollable market conditions. The focus on this strategy included a realignment of equities portfolios, an increase in bond trading and an enhancement of fee income, which led to fees and commission, net trading gains and net foreign exchange gains increasing by 19%, 267% and 745% respectively.
Milton Brady retains the #6 spot on "The List" with a 30.97% or 771,123 performance for 2007 compared to 588,776 for 2006. Although not ranked in 2005, he is widely regarded as another performer that is really making strides as he turns around the financial performance of First Caribbean.
Milton Brady has been at the helm of First Caribbean International Bank Jamaica Limited (FCIBJ) since January 2005; the result of a strategic decision to separate the Group's head of capital markets from its national manager. At the time, Brady's appointment complimented FCIBJ's focus on its loan portfolio, especially given his vast experience in credit markets both internationally and locally; he returned to Jamaica in 2004 to become the Group's Chief Credit and Risk Officer at National Commercial Bank.
During the financial year ended October 2007, its fifth year of operations and its first year of ownership by the Canadian Imperial Bank of Commerce, FCIBJ achieved net income of $771 million, an increase of 31% over the previous year. Once again, growth was propelled by a stern focus on the Group's strength, lending; resulting in a further strengthening of its fourth place position in the commercial banking sector according to net loans and deposits, which grew by 31% and 24%, respectively.
Stephen B. Facey cops both the number 7 and 8 positions on "The List" and returns having not ranked last year, but ranking third and fourth in 2005. Drawing on over 25 years experience in the financial sector, Stephen Facey successfully manages Pan Jamaican Investment Trust Limited (PJAM), which operates primarily as a holding company. Mr. Facey also has direct responsibility for PJAM's subsidiaries First Jamaica Investments Limited (FJI) and Jamaica Property Company Limited. The Group's activities span a number of sectors including investment management, property management, real estate development, insurance and horticulture. PJAM & FJI's income consists mainly of dividends, interest income and management fees earned from associated companies, Hardware and Lumber Limited and Sagicor Life of Jamaica Limited (SLJ).
During the 2006/07 financial year, PJAM and FJI reported increases in net profit of 22% and 11%, respectively, placing them among the top ten performing companies of 2007. Historically, both companies have had steady growth in assets, based on strong cash holdings and investments. Furthermore, the subsidiaries and associated companies hold leadership positions in their respective markets. Mr. Facey along with his Boards of Directors which is comprised of past CEOs and current leaders in the financial markets, has a firm grip on both PJAM's and FJI's growth prospects. Looking ahead, PJAM's income streams will continue to benefit from the appreciation of property values and rental income, both driven by inflation, continued high property demand and the prudent management of its financial assets.
Patrick Hylton, Group Managing Director of National Commercial Bank Jamaica, ranked at #9, is one of only two CEO's who have been consistently ranked on "The List" over the last three years, when the report was first introduced. With a 20.32% or 6,601,426 growth in after tax profits compared to 5,486,625 in 2006, and moving from #10 in 2005 to #4 2006, Patrick Hylton has used his experience in all facets of the financial services industry to his company's benefit since he joined the NCB team in 2002. He is quoted in the statement accompanying his company's financials: "We did not waver from our focus on empowering employees, exceeding customer expectations, expanding revenues, increasing efficiency in operations and engaging in nation building. This resulted in net profits increasing by 20% over prior year to $6.6 billion."
Since Mr. Hylton joined the NCB family as Deputy Managing Director in 2002, moving to Group Managing Director in 2004, his focus has been on the reinforcement of its financial strength. Over this time, total operating income and net loans increased by approximately 230% and 270%, respectively; while the cost to income ratio fell from 77% to 57%.
"We believe that our success is being driven on three pillars – Innovation, Expertise and Strength, "Mr. Hylton said. "Creating innovative products, investing in employee expertise and having a sound financial management framework, are the hallmarks of distinction to which we adhere … We are constantly raising the bar of performance and seeking ways to improve, because our goal is to be a world class financial institution."Throughout the 2006/07 financial year, it was the unwavering focus on these three pillars that led the Group to record breaking net interest income, the lowest cost to income ratio and the highest dividend paid per share to date.
Richard Byles President and Chief Executive Officer of Sagicor Life Jamaica Limited dropped from #2 in 2005 to #9 in 2006 to #10 in 2007, which may suggest that he's on his way off the list. During the three plus years at the helm of the company, he has overseen the acquisition of financial service provider Pan Caribbean Financial Services, re-entry into property development with emphasis on sale of properties, and growth through product innovation. This has resulted in an increase in revenue of 28% per annum over that period. This growth in revenue translates into an impressive earnings growth of 29% per annum.
During the financial year ended December 2007, Sagicor Life Jamaica Limited, reported net profit attributable to stockholders of $3.0 billion, an increase of 15% over the previous year. Richard Byles, in his statement accompanying the audited financials stated that the Group's "success was achieved despite an extraordinarily high inflation rate of 16.8%, which increased our Individual Life actuarial liabilities and negatively impacted profits. Our continued profitability in the face of this adversity is evidence of our judicious strategies of diversifying sources of profitability; maintaining our competitive advantage of market leadership and our constant product innovation and cost efficiency."
The 2023 Businessuite Millionaire Index (BMI)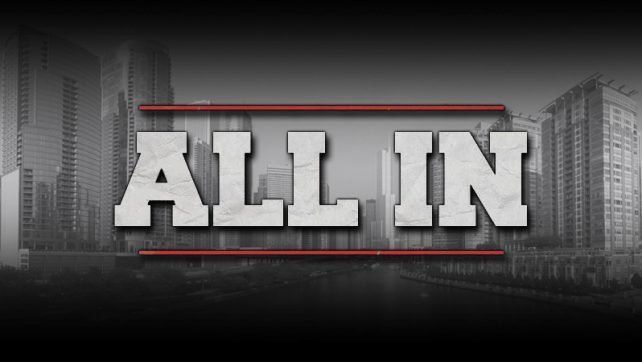 The Businessuite Millionaire Index BMI is an annual ranking of Jamaica's leading Business executives and entrepreneurs based on the US$ value of their equity holdings in publicly listed companies.
These high-level executives and entrepreneurs acquire a significant stake in the shares of the public company they lead, which aligns their personal risk/reward with that of other shareholders.
The goal behind these executives putting 'skin in the game' is to create a corporation that is managed by like-minded individuals whose goal is to improve the company.
The figures are updated at the close of business on the last trading day on the Jamaica Stock Exchange in December.
Stakes in publicly traded companies are valued using the share's closing price on the last trading day in December. Valuations are converted to U.S. dollars at exchange rates on the same December date.
Businessuite strives to provide the most transparent calculations available, and each individual millionaire profile contains a detailed analysis of how that person's fortune is tallied. Publicly available profile information is also provided to enhance the reporting.
The Businessuite Millionaire Index (BMI) is presented along with The Businessuite Skin Index (BSI)
| | | | | | |
| --- | --- | --- | --- | --- | --- |
| BMI Rank | Securities | Executive/Director | Holdings Units | Value US$ | Skin Index |
| 1 | NCB Financial Group Limited | Michael Lee Chin |      1,505,334,073 | $789,880,986.43 | 61.02% |
| 2 | Barita Investments Limited | Paul Simpson |        909,424,571 | $604,852,419.10 | 74.52% |
| 3 | Guardian Holdings Limited | Michael Lee-Chin |        143,335,673 | $546,260,603.41 | 61.78% |
| 4 | Wisynco Group Limited | William Mahfood |      2,782,779,755 | $322,840,995.18 | 74.08% |
| 5 | Wisynco Group Limited | Andrew Mahfood |      2,781,467,722 | $322,688,781.18 | 74.05% |
| 6 | Seprod Limited | Paul B. Scott |        366,772,031 | $170,973,125.76 | 50.00% |
| 7 | PanJam Investment Limited | Stephen B. Facey |        452,539,942 | $170,041,119.46 | 42.45% |
| 8 | PanJam Investment Limited | Paul Facey |        412,964,267 | $155,170,626.37 | 38.73% |
| 9 | Pulse Investments Limited | Kingsley Cooper |      4,816,704,385 | $100,565,821.57 | 73.84% |
| 10 | Lasco Manufacturing Limited | Lascelles A. Chin |      3,247,122,250 | $89,967,237.05 | 78.57% |
| 11 | Jamaica Broilers Group Limited | Robert E. Levy |        346,456,695 | $70,515,395.27 | 28.89% |
| 12 | Fontana Limited | Kevin O'Brien Chang |        978,692,597 | $57,381,388.75 | 78.33% |
| 13 | Fontana Limited | Shinque (Bobby) Chang |        977,946,747 | $57,337,659.07 | 78.27% |
| 14 | Fontana Limited | Anne Chang |        977,946,747 | $57,337,659.07 | 78.27% |
| 15 | FosRich Company Limited | Cecil Foster |      2,009,102,220 | $51,576,525.68 | 40.00% |
| 16 | FosRich Company Limited | Marion Foster |      2,009,102,220 | $51,576,525.68 | 40.00% |
| 17 | Lasco Distributors Limited | Lascelles A. Chin |      2,670,286,708 | $45,407,851.21 | 76.06% |
| 18 | NCB Financial Group Limited | Patrick Hylton |          75,324,136 | $39,524,185.30 | 3.05% |
| 19 | Express Catering Limited | Ian B. Dear |      1,070,221,961 | $36,116,883.66 | 65.36% |
| 20 | Guardian Holdings Limited | Nicholas Lok Jack |            9,426,638 | $35,925,466.80 | 4.06% |
| 21 | NCB Financial Group Limited | Dennis Cohen |          68,088,825 | $35,727,662.86 | 2.76% |
| 22 | Guardian Holdings Limited | Imtiaz Ahamad |            9,358,621 | $35,666,250.05 | 4.03% |
| 23 | Massy Holdings Ltd | Robert Bermudez |          62,660,360 | $32,899,801.25 | 3.17% |
| 24 | Caribbean Producers Jamaica Limited | Mark Hart |        377,217,157 | $28,679,613.20 | 34.29% |
| 25 | Mayberry Investments Limited | Christopher Berry |        471,767,644 | $27,164,457.60 | 39.28% |
| 26 | Mayberry Investments Limited | Konrad Berry |        469,964,310 | $27,060,621.33 | 39.13% |
| 27 | Eppley Limited | Paul. B. Scott |          99,387,684 | $25,135,766.98 | 51.64% |
| 28 | Mailpac Group Limited | Khary Robinson |      1,820,925,211 | $24,149,979.75 | 72.84% |
| 29 | Mailpac Group Limited | Garth Pearce |      1,815,000,000 | $24,071,396.78 | 72.60% |
| 30 | General Accident Insurance Company Limited | Paul B. Scott |        824,999,989 | $23,887,231.85 | 80.00% |
| 31 | Salada Foods Jamaica Limited | Kathryn Lewis |        824,534,775 | $22,574,509.60 | 79.37% |
| 32 | Salada Foods Jamaica Limited | Donovan A. Lewis |        814,698,445 | $22,305,205.82 | 78.42% |
| 33 | Stationery and Office Supplies Limited | David McDaniel |        200,096,400 | $22,228,641.75 | 80.00% |
| 34 | Stationery and Office Supplies Limited | Marjorie McDaniel |        200,096,400 | $22,228,641.75 | 80.00% |
| 35 | Indies Pharma Jamaica Limited | Guna S. Muppuri |      1,042,858,249 | $22,115,720.66 | 78.26% |
| 36 | Indies Pharma Jamaica Limited | Vishnu Muppuri |      1,042,858,249 | $22,115,720.66 | 78.26% |
| 37 | Access Financial Services Limited | Marcus James |        130,202,584 | $21,713,338.99 | 47.43% |
| 38 | JMMB Group Limited | Keith P. Duncan |          88,617,376 | $19,171,124.95 | 4.53% |
| 39 | JMMB Group Limited | Donna Duncan-Scott |          81,791,863 | $17,694,521.06 | 4.18% |
| 40 | Barita Investments Limited | Rita Humphries Lewin |          26,319,240 | $17,504,756.84 | 2.16% |
| 41 | Future Energy Source Company Limited | Hugh Coore |        467,914,110 | $16,712,381.23 | 18.72% |
| 42 | Jamaica Producers Group Limited | Marshal McGowan Hall | 112,178,507 | $16,166,554.58 | 10.00% |
| 43 | Eppley Limited | Melanie Subratie |          62,855,079 | $15,896,442.66 | 32.66% |
| 44 | Future Energy Source Company Limited | Trevor Barnes |        443,970,803 | $15,857,203.62 | 17.76% |
| 45 | Future Energy Source Company Limited | Errol McGaw |        443,077,839 | $15,825,309.82 | 17.72% |
| 46 | Derrimon Trading Company Limited | Derrick Cotterell |      1,125,531,673 | $15,814,111.15 | 24.83% |
| 47 | Paramount Trading (Jamaica) Limited | Hugh Graham |      1,233,966,840 | $15,798,337.71 | 80.00% |
| 48 | Caribbean Producers Jamaica Limited | Thomas Tyler |        200,628,078 | $15,253,642.54 | 18.24% |
| 49 | Jamaica Producers Group Limited | Charles. H. Johnston |        105,157,263 | $15,154,691.19 | 9.37% |
| 50 | Tropical Battery Company Limited | Alexander Melville |      1,016,250,000 | $14,745,724.82 | 78.17% |
| 51 | Future Energy Source Company Limited | Lyden Heaven |        411,454,298 | $14,695,819.04 | 16.46% |
| 52 | Lasco Financial Services Limited | Lascelles A. Chin |        763,704,332 | $14,440,792.73 | 59.65% |
| 53 | Tropical Battery Company Limited | Daniel Melville |        980,000,000 | $14,219,739.56 | 75.38% |
| 54 | Tropical Battery Company Limited | Marc Melville |        975,000,000 | $14,147,189.86 | 75.00% |
| 55 | The Limners and Bards Limited | Kimala Bennett |        730,181,394 | $13,231,623.57 | 77.21% |
| 56 | Mayberry Jamaican Equities Limited | Christopher Berry |        149,082,024 | $12,881,144.80 | 12.41% |
| 57 | Main Event Entertainment Group Limited | Solomon Sharpe |        209,519,590 | $12,366,808.05 | 69.84% |
| 58 | Main Event Entertainment Group Limited | Richard Bair |        209,519,590 | $12,366,808.05 | 69.84% |
| 59 | Regency Petroleum Company Limited | Andrew Williams |      1,148,629,416 | $11,990,860.52 | 80.00% |
| 60 | Massy Holdings Ltd | E Gervase Warner |          21,314,077 | $11,190,949.07 | 1.08% |
| 61 | Spur Tree Spices Jamaica Limited | Harrinarine Mohan Jagnarine |        522,951,387 | $11,055,807.89 | 31.18% |
| 62 | Spur Tree Spices Jamaica Limited | Rani-Devi Badaloo |        522,951,387 | $11,055,807.89 | 31.18% |
| 63 | Jamaican Teas Limited | John Mahfood |        579,140,902 | $9,696,113.96 | 26.83% |
| 64 | Dolla Financial Services Limited | Kadeen Mairs |        502,346,430 | $9,498,807.81 | 20.09% |
| 65 | Cargo Handlers Limited | Mary Jane Fray |        112,911,980 | $9,259,248.81 | 27.13% |
| 66 | Cargo Handlers Limited | Mark Hart |        109,911,980 | $9,013,236.41 | 26.41% |
| 67 | Pulse Investments Limited | Hilary Phillips |        428,506,464 | $8,946,595.26 | 6.57% |
| 68 | Future Energy Source Company Limited | Junior Williams |        232,738,750 | $8,312,676.70 | 9.31% |
| 69 | Berger Paints (Jamaica) Limited | Adam Sabga |        116,023,364 | $8,074,666.82 | 54.13% |
| 70 | Mayberry Jamaican Equities Limited | Konrad Berry |          92,406,639 | $7,984,217.45 | 7.69% |
| 71 | Dolla Financial Services Limited | Ryan Reid |        417,100,000 | $7,886,893.39 | 16.68% |
| 72 | Dolla Financial Services Limited | Michael Banbury |        411,000,000 | $7,771,549.23 | 16.44% |
| 73 | GraceKennedy Limited | Donald G. Wehby |          13,188,477 | $7,206,023.11 | 1.33% |
| 74 | Caribbean Flavours & Fragrances Limited | Derrick Cotterell |        584,653,270 | $6,986,232.97 | 65.02% |
| 75 | Knutsford Express Services Limited | Oliver Townsend |        168,605,680 | $6,982,761.50 | 23.93% |
| 76 | ISP Finance Services Limited | Dennis Smith |          54,517,500 | $6,260,356.06 | 51.92% |
| 77 | JMMB Group Limited | Wayne Sutherland |          28,678,438 | $6,204,177.37 | 1.47% |
| 78 | JMMB Group Limited | Patricia Sutherland |          28,678,438 | $6,204,177.37 | 1.47% |
| 79 | Palace Amusement (1921) Company Limited | Charles "Douglas" Graham |            1,070,248 | $5,972,781.72 | 74.48% |
| 80 | Proven Group Limited | Peter Bunting |          31,720,643 | $5,848,067.52 | 4.18% |
| 81 | Blue Power Group Limited | Dhiru Tanna |        283,108,000 | $5,687,833.32 | 50.11% |
| 82 | Derrimon Trading Company Limited | Monique Cotterell |        400,000,000 | $5,620,139.01 | 8.82% |
| 83 | Everything Fresh Limited | Courtney Pullen |        624,000,000 | $5,571,816.32 | 80.00% |
| 84 | Spur Tree Spices Jamaica Limited | Albert Bailey |        260,473,912 | $5,506,725.10 | 15.53% |
| 85 | Jamaica Producers Group Limited | Katherine .A.J. Moss |          37,610,468 | $5,420,215.51 | 3.35% |
| 86 | Eppley Caribbean Property Fund Limited SCC | Nicholas A. Scott |          17,483,042 | $5,396,106.90 | 12.82% |
| 87 | Eppley Caribbean Property Fund Limited SCC | Melanie M. Subratie |          17,426,411 | $5,378,627.85 | 12.77% |
| 88 | ISP Finance Services Limited | Sunfisher Corporation |          45,832,500 | $5,263,039.74 | 43.65% |
| 89 | Eppley Caribbean Property Fund Limited SCC | Paul B. Scott |          17,007,932 | $5,249,465.12 | 12.47% |
| 90 | Knutsford Express Services Limited | Anthony Copeland |        119,633,320 | $5,091,594.64 | 17.45% |
| 91 | Sagicor Group Jamaica Limited | R. Danny Williams |          12,500,000 | $4,670,591.57 | 0.32% |
| 92 | Caribbean Cream Limited | Matthew G. Clarke |        182,590,874 | $4,627,427.94 | 48.23% |
| 93 | Caribbean Cream Limited | Carol Webster |        181,557,213 | $4,601,231.72 | 47.96% |
| 94 | Mayberry Investments Limited | Gary Peart |          76,478,120 | $4,403,622.58 | 6.37% |
| 95 | Jamaica Producers Group Limited | Jeffrey. McGowan. Hall |          30,199,687 | $4,352,214.17 | 2.69% |
| 96 | Margaritaville (Turks) Limited | Ian B. Dear |          33,163,445 | $4,256,765.18 | 49.13% |
| 97 | Caribbean Cream Limited | Christopher A. Clarke |        158,168,848 | $4,008,496.87 | 41.78% |
| 98 | Barita Investments Limited | James Godfrey |            6,000,000 | $3,990,561.32 | 0.49% |
| 99 | CAC 2000 Limited | Steven Marston |          67,462,522 | $3,756,053.05 | 52.28% |
| 100 | Radio Jamaica Limited | Joseph M. Matalon |        243,635,007 | $3,711,085.57 | 10.06% |
| 101 | Elite Diagnostics Limited | Warren A. Chung |        174,128,149 | $3,601,246.34 | 49.27% |
| 102 | One On One | Ricardo Allen |        432,921,851 | $3,496,132.72 | 22.79% |
| 103 | Future Energy Source Company Limited | Jeremy Barnes |          95,284,475 | $3,403,253.80 | 3.81% |
| 104 | Dolphin Cove Limited | Stafford Burrowes |          37,505,068 | $3,363,674.39 | 9.56% |
| 105 | Edufocal Limited | Gordon Swaby |        228,013,336 | $3,323,429.85 | 35.16% |
| 106 | JFP Limited | Stephen Sirgany |        280,560,000 | $3,168,308.72 | 25.05% |
| 107 | JFP Limited | Metry Seaga |        279,720,000 | $3,158,822.76 | 24.98% |
| 108 | JFP Limited | Richard Sirgany |        279,720,000 | $3,158,822.76 | 24.98% |
| 109 | FosRich Company Limited | Peter Knibb |        120,602,440 | $3,096,037.02 | 2.40% |
| 110 | AMG Packaging & Paper Company Limited | Antonia Hugh |        161,758,590 | $3,079,914.38 | 31.60% |
| 111 | Honey Bun (1982) Limited | Herbert Chong |          54,091,000 | $2,837,560.19 | 11.48% |
| 112 | Honey Bun (1982) Limited | Michelle Chong |          51,691,000 | $2,711,658.57 | 10.97% |
| 113 | Proven Group Limited | Hugh Cecil Hart |  14,172,821 | $2,612,923.52 | 1.87% |
| 114 | Proven Group Limited | Christopher C. Williams |          13,936,626 | $2,569,378.24 | 1.84% |
| 115 | Stanely Motta Limited | Melanie Subratie |          75,782,849 | $2,557,451.11 | 10.00% |
| 116 | Jetcon Corporation Limited | Andrew B. Jackson |        354,711,298 | $2,445,330.77 | 60.79% |
| 117 | Spur Tree Spices Jamaica Limited | Anand James |        115,000,000 | $2,431,235.37 | 6.86% |
| 118 | AMG Packaging & Paper Company Limited | George Hugh |        125,035,763 | $2,380,704.75 | 24.43% |
| 119 | Derrimon Trading Company Limited | Ian Kelly |        169,107,209 | $2,376,015.05 | 3.73% |
| 120 | Jamaica Broilers Group Limited | Christopher Levy |  11,235,763 | $2,286,849.35 | 0.94% |
| 121 | 138 Student Living Jamaica Limited | John Lee |          68,803,832 | $2,258,686.33 | 16.60% |
| 122 | Barita Investments Limited | Phillip Lee | 3,161,072 | $2,102,408.61 | 0.26% |
| 123 | Lumber Depot Limited | Melanie Subratie |        116,189,064 | $2,052,063.64 | 16.45% |
| 124 | Lumber Depot Limited | Paul Scott |        116,189,064 | $2,052,063.64 | 16.45% |
| 125 | Lumber Depot Limited | Dhiru Tanna |        116,189,064 | $2,052,063.64 | 16.45% |
| 126 | Massy Holdings Ltd | Vaughn Martin |            3,811,148 | $2,001,041.99 | 0.19% |
| 127 | Seprod Limited | Richard R. Pandohie |            3,998,231 | $1,863,800.93 | 0.55% |
| 128 | Kingston Properties Limited | Garfield Sinclair |          36,118,806 | $1,837,842.88 | 4.08% |
| 129 | Elite Diagnostics Limited | Neil A. Fong |          86,814,897 | $1,795,469.78 | 24.57% |
| 130 | IronRock Insurance Company Limited | W. David McConnell |        112,231,000 | $1,731,625.56 | 52.44% |
| 131 | IronRock Insurance Company Limited | R. Evan Thwaites |        110,700,000 | $1,708,003.58 | 51.73% |
| 132 | Guardian Holdings Limited | Brent Ford |               436,070 | $1,661,888.18 | 0.19% |
| 133 | Medical Disposables & Supplies Limited | Kurt Boothe |          51,154,333 | $1,602,042.74 | 19.44% |
| 134 | Consolidated Bakeries (Jamaica) Limited | Anthony Chang |        144,766,424 | $1,577,790.10 | 65.00% |
| 135 | GraceKennedy Limited | Frank A. R. James |            2,869,234 | $1,567,714.49 | 0.29% |
| 136 | Medical Disposables & Supplies Limited | Myrtis Boothe |          50,000,000 | $1,565,891.53 | 19.00% |
| 137 | Medical Disposables & Supplies Limited | Winston Boothe |          50,000,000 | $1,565,891.53 | 19.00% |
| 138 | Medical Disposables & Supplies Limited | Nikeisha Boothe |          50,000,000 | $1,565,891.53 | 19.00% |
| 139 | Barita Investments Limited | Mark Myers |            2,316,302 | $1,540,557.53 | 0.19% |
| 140 | CAC 2000 Limited | Colin Roberts |          27,355,291 | $1,523,037.11 | 21.20% |
| 141 | iCreate Limited | Tyrone Wilson |        130,951,563 | $1,521,798.83 | 42.44% |
| 142 | Massy Holdings Ltd | David O'Brien |            2,847,600 | $1,495,131.44 | 0.14% |
| 143 | Proven Group Limited | Garfield Sinclair |            7,945,278 | $1,464,803.92 | 1.05% |
| 144 | Seprod Limited | Patrick Scott |            3,000,000 | $1,398,469.17 | 0.41% |
| 145 | Barita Investments Limited | Carl Domville |            2,061,344 | $1,370,986.60 | 0.17% |
| 146 | PanJam Investment Limited | Paul Hanworth |            3,522,322 | $1,323,506.55 | 0.33% |
| 147 | Caribbean Assurance Brokers Limited | Raymond Walker |        107,100,000 | $1,321,967.00 | 40.80% |
| 148 | Stanley Motta Limited | Jennifer Scott |          37,891,425 | $1,278,725.57 | 5.00% |
| 149 | Sagicor Group Jamaica Limited | Mark Chisholm |            3,304,485 | $1,234,711.98 | 0.08% |
| 150 | Access Financial Services Limited | Neville James | 7,181,722 | $1,197,665.66 | 2.62% |
| 151 | Guardian Holdings Limited | Paul Traboulay | 313,081 | $1,193,169.94 | 0.13% |
| 152 | AMG Packaging & Paper Company Limited | Michelle Chin |          61,893,060 | $1,178,455.66 | 12.09% |
| 153 | Massy Holdings Ltd | Ian Chinapoo |            2,191,589 | $1,150,693.08 | 0.11% |
| 154 | Future Energy Source Company Limited | Vernon James |          31,500,000 | $1,125,078.29 | 1.26% |
| 155 | Massy Holdings Ltd | David Affonso |            2,098,977 | $1,102,067.18 | 0.11% |
| 156 | Massy Holdings Ltd | Julie Avey |            2,060,378 | $1,081,800.79 | 0.10% |
| 157 | Paramount Trading (Jamaica) Limited | Radcliff Knibbs |          83,560,404 | $1,069,814.39 | 5.42% |
| 158 | Jamaica Broilers Group Limited | Ian Parsard |            4,952,925 | $1,008,084.04 | 0.41% |