Illicit Trade Continues To Affect Carreras Limited, A Major Risk To All Stakeholders.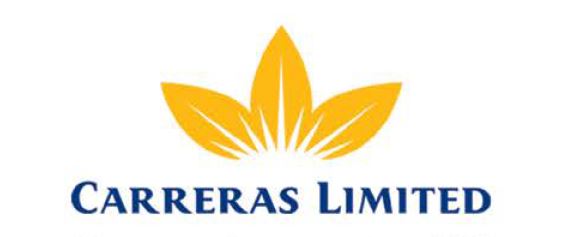 Revenue grew 3% to $16.2 billion, an increase of $0.5 billion compared to the corresponding period last year. While gross profit was flat compared to last year, it should be noted that the results also reflect the company's investment of $231 million in a new customer management system.
This is a one-off and timely expense to modernize our customer service functions, which we anticipate will yield future efficiencies and savings.
Net profit was J$3.6 billion, a decline of J$0.4 billion when compared to the previous year. Basic earnings per stock unit for the year were J$0.749 (2022: J$0.839) and we were able to pay a total dividend over the financial year of $0.78 per share.
As the global environment continues its recovery from the effects of the COVID-19 pandemic, our business continues to experience price volatility in the prices of key components and logistics, the cost of which have been absorbed so far.
We have also prioritized investment in the transformation of our brands to ensure our consumers receive the highest quality and innovative products. We are also striving to improve our Route to Market model to ensure that we deliver our products to our customers and consumers in the most efficient and cost-effective manner.
The illicit trade continues to affect our industry and is a major risk to all stakeholders. We are committed to improving the legal tobacco landscape and will continue to drive awareness of the various issues caused by the illicit trade through engagement with the government and its agencies and private sector stakeholders.
We remain grateful to our consumers, customers, dedicated team members, business partners and shareholders for their continued and unwavering support.
Shareholders will note the release on May 30, 2023, of the audited financial statements for Carreras Limited for the year ended March 31, 2023. This brief commentary on our financial performance should be read together with those results which can be found on the website of the Jamaica Stock Exchange and on our website at www.carrerasltd.com.
Stationery & Office Supplies Records Best 6 Months In Company's 58- Year History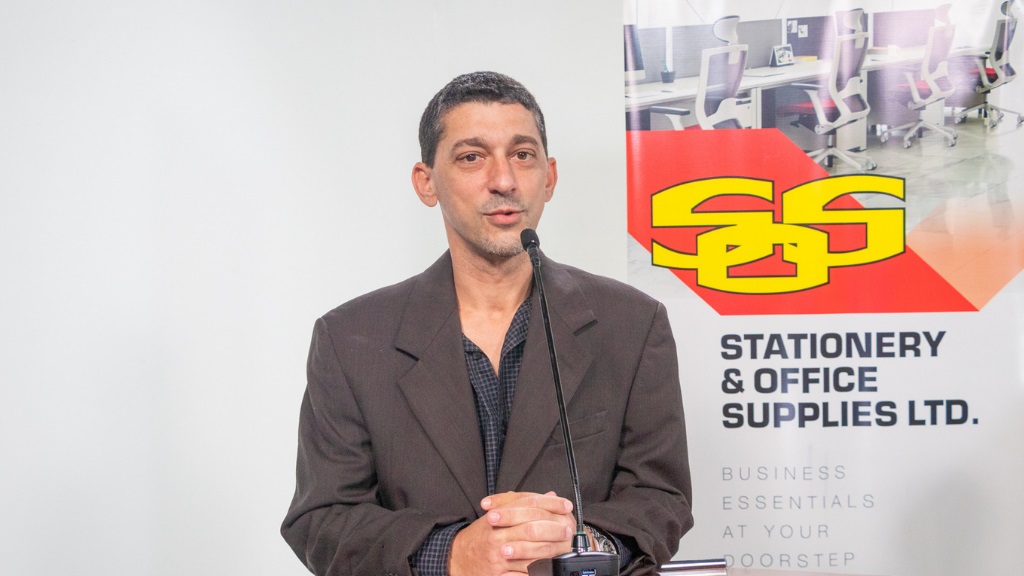 Allan McDaniel Managing Director of Stationery & Office Supplies Limited has released the following unaudited results for the company for the 2nd Quarter & 6 Months ended June 30th, 2023.
The second quarter of 2023 proved to be one of the busiest times in the history of SOS and during the second quarter the following is a list of major events that occurred:
1. In June, SOS shipped its initial container of office furniture to its newest distributor, The Apex Group in Cayman.
2. In June another container of office furniture was shipped to The Office Authority,
our distributor in Trinidad.
3. In June, production started on our newest 5,000sq foot warehouse located at 25
Beechwood Avenue. The new warehouse which is a starting point for SOS's next expansion phase should be ready for use by the end of August.
4. On June 1, 2023, SOS declared a dividend of $.20 per ordinary share payable on July 10 to shareholders on record as of June 23, 2023.
5. On June 19th, SOS announced that the board of directors would meet on the 21st of June to discuss and consider whether or not it should recommend a stock split to its shareholders.
Along with the above, SOS is proud to announce that after having its best quarter in its 58- year history to start this year, the second quarter results have now surpassed them and are now the best in its history.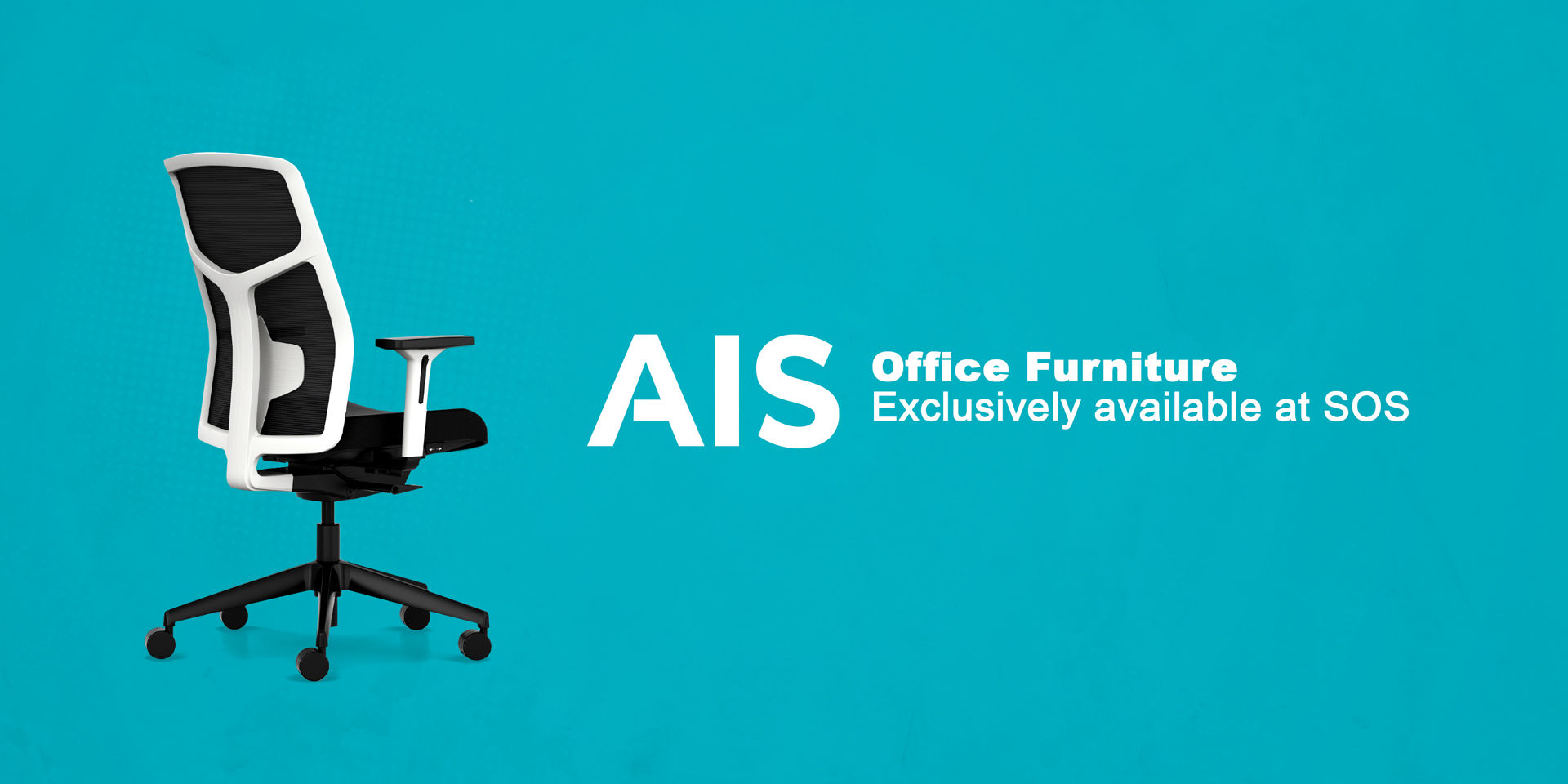 During the second quarter SOS had one of its largest individual projects in its history, installed a 200-seat call centre, delivered and installed its first significant project with the AIS furniture line. With the additional sales being generated during this record setting quarter SOS had to increase its delivery fleet and added an additional 5 tonne truck to the fleet with plans to further expand the fleet in the near future.
It was also in June that we signed an agreement to double warehousing capacity in our Montego Bay office. This additional space was severely needed as the revenues being generated from the Montego Bay location rose 25% for the first half of the year from $113.2M to $141M.
During the 2nd quarter SOS realized all-time highs in the following categories:
1. Highest revenues in a quarter – $525.2M
2. Highest revenues in a month (June) – $209.5M
3. Highest Pre-tax profit in a quarter – $121.2M
4. Highest Pre-tax profit in a month (June) – $51.5M
5. Highest Share price in the company's history – $34.31
Please see below the comparative results for the 2nd quarter of 2022 compared to 2023 and the corresponding notes.
1 – Revenues rose 25% to an all-time high of $525.2M. This can be credited to continued increases in all areas of the business including EVOLVE which continues to grow with the addition of several new items to the product line. Evolve in the first 6 months of 2023 has already doubled its revenues compared to the 5 months it was available in 2022.
2 – Gross profit percentage rose with the continued reduction in the input costs of the various products, as well as better sourcing of material and parts used in manufacturing of the SEEK products.
3 – SEEK continues to excel with the manufacturing of additional products. The increased availability and accessibility of its books within the Jamaican market has seen the demand for the SEEK products increase leading to a 29% sales increase year on year.
4 – With the increase in revenues, gross profit percentage and a marginal increase in expenses (12%), this has all led to the growth in SOS's pre-tax profit, rising substantially by 77% from $68.8M to $121.3M, the highest in the company's history.
5 – With the tourism industry now back at near pre covid levels, the Montego Bay branch of SOS has now returned to a profitable stage. For the first 6 months of 2023, revenues from this branch have increased by 25%.
2nd Quarter          2022 & 2023
                                                                2022            2023            % INCREASE
REVENUES                                        $420.M        $525.2M       25%
GROSS PROFIT %                                51%             53%             4%
GROSS-PROFIT                                   $213M         $287.5M       35%
SEEK REVENUES                               $14.4M        $17.8M        24%
EXPENSES                                         $148.2M       $166.3M       12%
PRE-TAX-PROFIT                                $68.8M        $121.2M       77%
For the first 6 months of 2022, SOS has experienced continued growth over the same
period in 2023, crossing for the first-time revenues exceeding $1B in the first half of the year. All comparative numbers are up in 2023 including the most important, pre-tax profit.
The pre-tax profit has risen by 32% year on year from $173.6M to $229.3M.
SEEK sales are up 29% year over year and this number expects to continue to rise with a number of new dealers and the availability of inventory to meet market.
Revenues and the gross profit % rose by 23% and 4% respectively, with expenses rising marginally by 16% which has led to the previously mentioned pre-tax profit figure of $229.3M.
6 MONTHS ENDED JUNE 30TH, 2022 & 2023
                                             2022                      2023                      %INCREASE
REVENUES                      $847,704,240         $1,044,419,146      23%
EXPENSES                      $285,043,746         $329,395,729         16%
GROSS PROFIT %            50.9%                    53%                       4%
SEEK REVENUE              $32,938,157           $42,404,257           29%
PRE-TAX-PROFIT             $173,668,574         $229,343,093         32%
SOS has continued to adjust with the ever-changing market place and this is a significant reason why we have been able to continue to be profitable in an unpredictable and unstable economy.
Financial Position
At the end of the 2nd Quarter, SOS increased its total assets year on year by 42% ($980M – $1.38B). The bulk of this increase was due to SOS's revaluation of the 4 properties that it currently owns in the Kingston 5 area.
Total current assets also rose led by inventory increasing significantly by 23% to $350M and Bank and Cash rising by 151%, to $304M
Earnings per share at the end of the 2nd Quarter for 2023 was $.79, an increase of $.09 compared to $.70 the end of the 2nd Quarter of 2022. For the quarter, earnings per share was at $.36 up from $.09 for the same period in 2022. It should be noted that during the first half of 2022, Stationery & Office Supplies Ltd was still benefiting from the tax-free incentive received from joining the JSE in 2017. All profit figures so far in 2023 have attracted a 12.5% tax rate that has been used in these comparative figures.
For More Information CLICK HERE