IDB Invest moves its Headquarters to Kingston. For the next few weeks.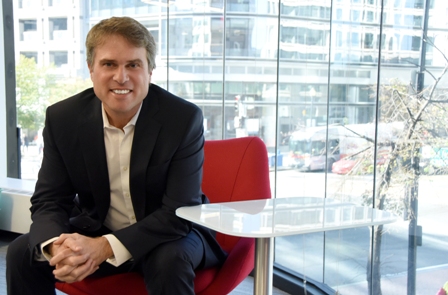 "One, one coco full basket," is the Jamaican proverb to describe that full success comes from many small victories. When IDB Invest launched in 2016 as the private sector institution of the Inter-American Development Bank Group (IDB Group), we saw success as doing more business in the Caribbean.
However, finding that sweet spot of projects that offer financial sustainability and social and environmental development is as much a priority as it is a challenge. To achieve this big goal, we first needed to focus on the small victories.
Victories include understanding the individual Caribbean economies and spending more time with our clients and their clients. This meant being more present. And it led me to relocate to Kingston. Starting with Jamaica, I wanted to join our team of investment professionals and see the market through their eyes.  Here's what motivates me most about my stay.
First, Jamaica's economic conditions are improving. Agricultural, construction and tourism sectors are performing well. Inflation targeting and debt reduction recently triggered credit rating improvements. This year, Fitch and S&P upgraded Jamaica's long-term issuer rating from B to B+, and Moody's outlook is positive. And as I meet with private and public sector counterparts, I see the country is ripe with opportunities.
Opportunities center on investment potential for sustainable infrastructure. Jamaica has the second highest infrastructure investment gap in the Caribbean. This is driven by possibilities in the electricity, transport and water and sanitation sectors. There is an estimated total investment gap in Jamaica of US$774 million over the decade of 2015 to 2025, according to the Caribbean Development Bank.
A natural extension of infrastructure investments is Jamaica's tourism industry, which require basic public services to support growth.  At IDB Invest, we recently developed a tool to assess the impact of hotel industry investments. Our results show that by investing approximately $600 million per year between 2018 and 2030, poverty in Jamaica could fall on average 2.3% per year.
Tourism investments drive up employment and average wages. This could represent about 120,000 Jamaicans being lifted out of poverty.
When we financed the Marriott Courtyard Hotel in Kingston, we coupled our loan with technical assistance to train the labor force. Training in hotel construction, operation, and hospitality provided technical skills and long-term career paths and ultimately influenced entire supply chains.
We are also excited about the opportunities to expand access to finance for micro, small and medium enterprises. The Jamaican government recently launched a financial inclusion strategy, and IDB Invest could explore the possibility of working with cooperatives once they are supervised by the Bank of Jamaica. Non-banking financial institutions such as leasing and factoring initiatives require financial and technical support to become streamlined alternatives, which we can support.
Lastly, we are running out of time to address climate change. Increased rainfall, longer droughts and eroding shorelines are all impacts posing disproportionate vulnerability to island nation economies. Caribbean countries like Jamaica unfairly bear the burden of having to do more about climate change than they contributed. Assets financed in Jamaica must consider climate risks, and adaption measures can be incorporated for the long-term. IDB Invest will do more to deploy the advisory services and concessional resources to support our clients to address both the downsides and upsides of climate change.
Our increasing efforts in climate resiliency and social inclusion are reflected in the nearly $200 million we currently have in our Jamaica portfolio – a number we hope to double with highly developmental transactions in the next decade.
While I will only temporarily be in Kingston, our regional hub office remains, which leads IDB Invest's work across the Caribbean. The IDB Group's efforts include a single country representative to coordinate our dialogue across public and private sectors. Our team of local experts are in front of our clients identifying projects that bring the most financial, social and environmental value. The team achieves small victories every day, gathering the metaphorical "cocos" and filling our basket.
Now I will take back to Washington, DC, a clearer business strategy to continue working with the Jamaican private sector for a more inclusive, resilient and competitive tomorrow.
James P. Scriven is the CEO of IDB Invest, the private sector institution of the Inter-American Development Bank (IDB) Group. IDB Invest has $12.4 billion in assets under management and 342 clients in 24 countries and is a multilateral development bank focused on serving its clients and achieving the UN Sustainable Development Goals in Latin America and the Caribbean. A dual Argentine/British citizen, Mr. Scriven was previously Vice President of Corporate Risk and Sustainability at the International Finance Corporation (IFC) in addition to other leadership positions. Before joining the IFC, Mr. Scriven was Chief Financial Officer of Banco Hipotecario in Argentina. During the past two decades, he has concentrated his efforts on promoting the private sector in development. Mr. Scriven holds a Master´s degree in Finance from Universidad del Centro de Estudios Macroeconómicos of Argentina, and a degree in Business Administration from the Pontifical Catholic University of Argentina.
To learn more, follow @JamesPScriven and linkedin.com/in/james-p-scriven.
JAMPRO's President Diane Edwards Makes A Career Step Amidst Praise For Achievements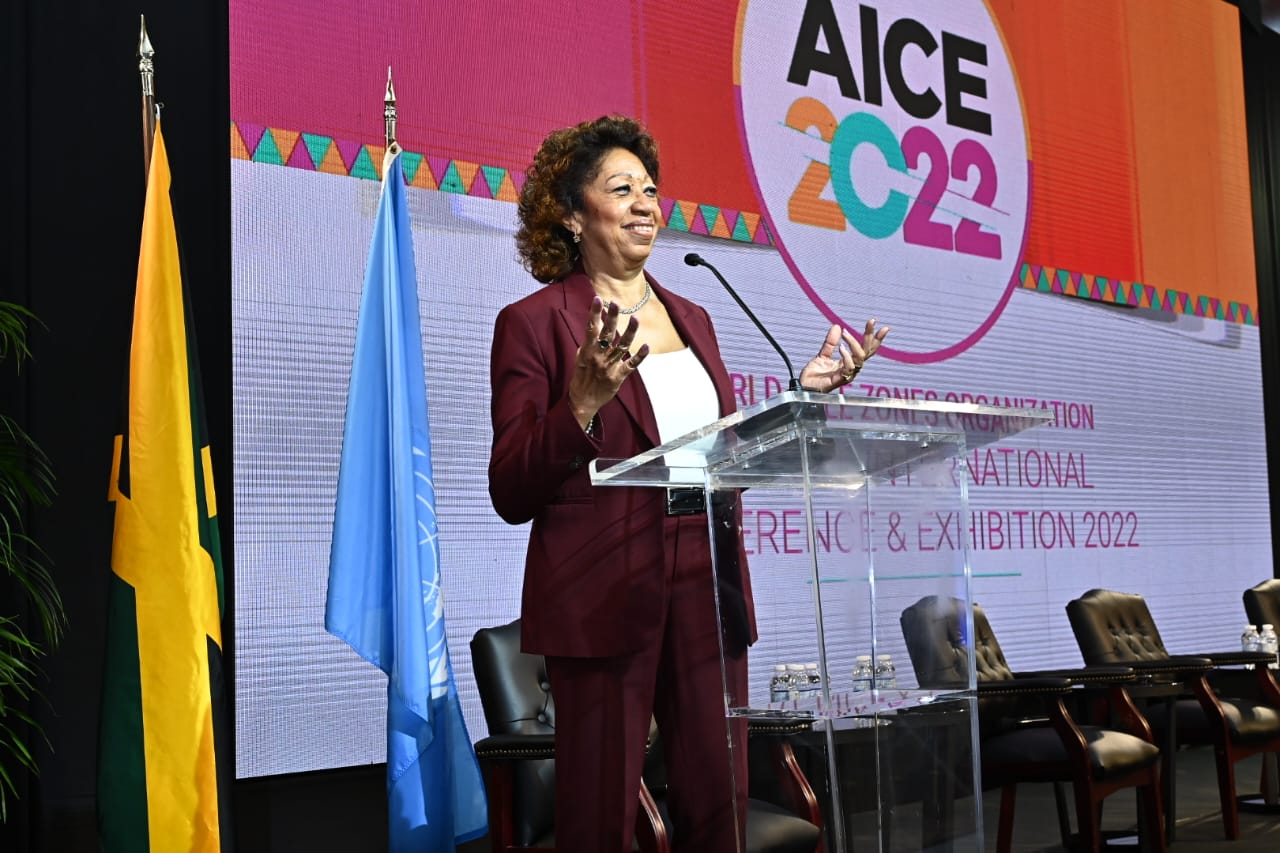 It is with regret that we advise that President Diane Edwards has given notice that she will not be renewing her contract, which ends December 31, 2022. She has opted instead to pursue her next career opportunities.
Over the last 9 years, under the stewardship of President Edwards, JAMPRO has been perceived by incoming investors as responsive and constantly helpful. Under her leadership, JAMPRO has taken on an enhanced marketing orientation, driven by pro-active team of professionals.
Ms. Edwards has led JAMPRO to be a leading government organization that has provided local and international investors in the tourism, manufacturing, and mining sectors with significant assistance to overcome difficulties as the seek to do business in Jamaica. The Global Digital Services (Business Process Outsourcing) (BPO) industry has moved from 12,000 jobs in 2013 to 54,000 jobs in 2022 through the attraction of new BPO companies and the creation of an ecosystem for multiple expansions across the country. Ms. Edwards and JAMPRO have played important roles in attracting these BPO businesses to assist the Jamaican economy.
Over the period, JAMPRO also commenced the implementation of transformative projects such as the creation of a National Business Portal and the establishment of a National Investment Policy, while advocating for the creation of a cannabis and hemp industry. In addition, the organisation has led the development and implementation of multiple sector strategies geared towards development and growth such as the National Global Digital Services Strategy, the National Manufacturing Strategy and the draft National 4-Year Agribusiness Strategy.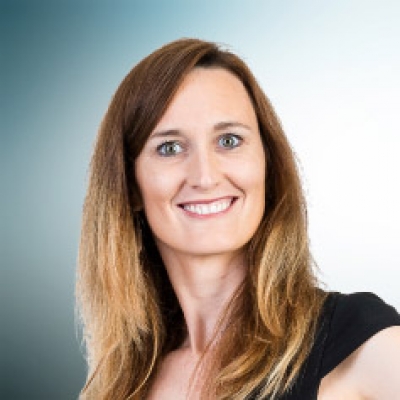 Melanie Subratie, Chair of JAMPRO, expressed her appreciation for the strong relationship she has built with Diane and gratitude for the work they have done together noting that "I have long been a champion of the sterling work done by JAMPRO and as a fellow female leader, I have admired Diane's transformation of the organisation into a client-centric, results driven agency, leading the cause of the private sector. I am sorry to see her go, but I know that she has led a remarkable team who will continue her stellar work. There is no doubt in my mind that the Jamaica BPO industry would not exist in its current form without the work of Diane and her team at JAMPRO. They literally built an industry from the ground up."
Senator the Honourable Aubyn Hill, Minister of Industry, Investment and Commerce added that "Diane's endeavours to stimulate export and investment have played a significant role in the growth of the nation's capabilities. Her management of JAMPRO and contributions to Jamaica's economic development will be remembered."
The Chair of JAMPRO advised that "I will continue to work closely with Diane, who is keen on supporting the process, to ensure a smooth and seamless transition. The role of the President of JAMPRO is vital to nation building and all efforts will be made to source the best talent over the next 3 months."
The JAMPRO Board, supported by its Human Resource Committee, will immediately begin the process to recruit a new President.