GraceKennedy Reporting Revenue And Profit Ahead Of Half-Year Targets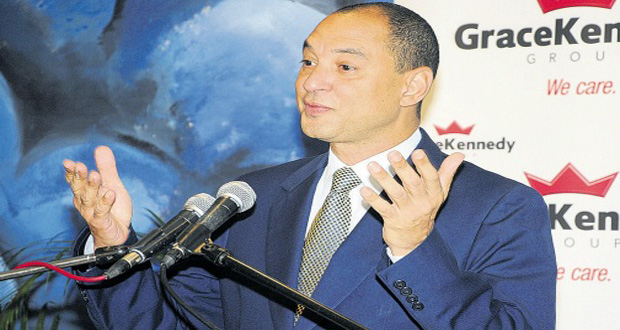 Donald G. Wehby, Group Chief Executive Officer for GraceKennedy Limited (GK) has released the following report on the company's financial results for the six months ended June 30, 2022.
During the first half of 2022, GK achieved revenues of J$72.59 billion, representing an increase of 14.6% or J$9.24 billion over the corresponding period in 2021. Profit before tax (PBT) was J$5.46 billion or $12.6 million higher than the corresponding period in 2021.
Net profit attributable to stockholders was J$3.70 billion, $111.6 million higher than
the corresponding period in 2021. Earnings per stock unit for the period was J$3.73 (2021: J$3.62).
GK remains cautiously optimistic as we continue to manage the business through the challenges presented by high inflation globally, sustained supply chain issues, increasing interest rates, and foreign currency volatility. Notwithstanding the difficult economic climate, revenue and profit are ahead of our half-year target, and our team remains unwavering in their commitment to GK and focused on the execution of our strategic initiatives.
Performance of Business Segments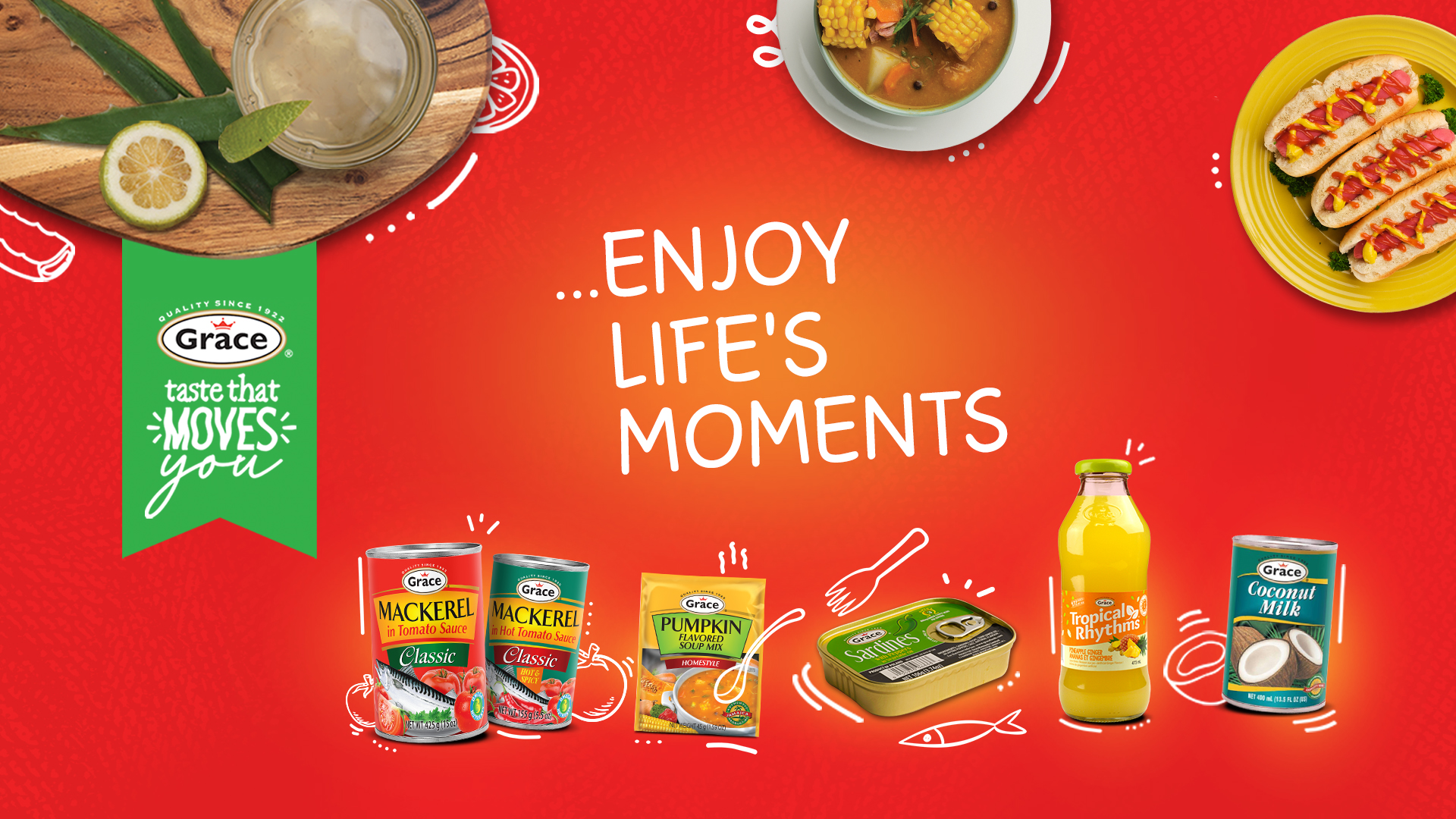 Foods
GK's food business recorded an overall growth in revenues when compared to the corresponding period of 2021.
PBT recorded an increase, however there were mixed results across the segment, reflecting the dynamic nature of the current economic environment within which we operate. Challenges included higher distribution costs, resulting in compressed margins.
Our Jamaican food distribution business continues to do well and recorded healthy growth in both revenues and pre-tax profits. Our next generation product portfolio, which includes Grace Sardines, Grace Tuna, Grace Mighty Malt and Grace Aloe, displayed growth over the corresponding period last year. Key products such as vienna sausages, frankfurters, and the Tastee Cheese and Tropical Rhythms lines reported strong growth over 2021.
World Brands Services (WBS) recorded a strong performance, with increases in both revenues and PBT over the corresponding period in 2021. This was driven by the growth of signature brands such as Frito-Lay, Capri Sun, Lucozade, and Mars. Consumer Brands Limited (CBL) also reported significantly increased revenues and PBT.
Both WBS and CBL continue to prioritize the expansion of their distribution points and have renewed customer engagement through in-store promotions.
GK's chain of supermarkets in Jamaica, Hi-Lo Food Stores, remains focused on improving service levels and customer satisfaction. Strong growth in revenues and PBT were recorded during the period and Hi-Lo's e-commerce platform continues to receive positive feedback from our customers.
GK's Manufacturing Division achieved growth in revenues and PBT compared to the corresponding period last year, due to solid performances by Grace Agro-Processors (Hounslow), Dairy Industries Jamaica Limited (DIJL) and Grace Food Processors (Meats). The merger of two of our factories in Jamaica, National Processors (Nalpro) and Grace Food Processors (Canning), into NALCAN, is on track to be completed in 2022 and will bring greater efficiency to our manufacturing operations in Jamaica.
Our international food business recorded improvement in revenue over prior year; however, record inflation in all territories, as well as elevated distribution costs resulted in mixed performance results.
GraceKennedy Foods (USA) LLC (GK Foods USA) delivered good revenue growth over prior year. PBT was impacted by high demurrage and storage costs, for which corrective measures have been put in place. Cost saving and margin management initiatives continue to be implemented to help mitigate these conditions.
Grace Foods UK Limited reported a commendable performance, achieving growth in both revenues and PBT. The company remains challenged by high commodity prices and the high cost of trading in Europe due to BREXIT.
Notwithstanding, the food service side of the business has rebounded with significant improvements in both revenue and profitability compared to the prior year period.
Grace Foods Canada Inc. closed the second quarter of 2022 with revenues exceeding prior year; however, record inflation in the Canadian market and supply chain challenges affected margins and impacted PBT. Key products including Grace Corned Beef, Grace Mackerel and Grace Canned Peas remained popular, which helped to drive top line growth.
Grace Foods Latin America and the Caribbean (GF LACA) reported positive half year numbers with growth in both revenues and PBT being attributed to the strength of the Grace brand across the region. GF LACA was successful in negotiating the listing of Grace Sardines and Grace Coconut Milk in PriceSmart Barbados, and launched Grace Coconut Milk regionally, and Grace Coffee in Guyana.

Financial Services
The GraceKennedy Financial Group (GKFG) reported a positive performance for the period, as we continue to expand our regional footprint.
Our Banking and Investments segment yielded positive results, led by GK Capital Management Limited (GK Capital), the investment and advisory arm of GKFG. GK Capital sustained its growth momentum into the second quarter of 2022, with revenues growing significantly compared to the same period last year. This positive performance was largely buoyed by the two successful initial public offerings of Spur Tree Spices Jamaica Limited and Jamaica Fibreglass Products Limited and GK Capital's increased non-interest revenue streams.
GK Capital has signed an agreement with the largest operator and manager of mutual funds in the Caribbean, the Trinidad and Tobago Unit Trust Corporation (TTUTC). The new venture, which remains subject to the requisite regulatory approvals, will allow GK Capital and TTUTC to partner in the distribution of mutual funds in Jamaica.
First Global Bank (FGB), GK's commercial bank in Jamaica, continues to achieve growth in its loans and deposits portfolios when compared to the prior year. FGB's revenues increased over the same period last year and PBT recorded growth. For the remainder of 2022, FGB will continue to focus on implementing its digital strategy, including online credit card applications and other digital alternatives to in-branch transactions.
SigniaGlobe Financial Group Inc., GK's jointly owned merchant banking business in Barbados, continues to show significant growth in retail loan and non-interest income revenue over the corresponding period of 2021. As a result, profitability over the period has doubled when compared to prior year. GraceKennedy Money Services (GKMS) reported a decline in revenue and PBT for the period, primarily attributed to lower remittance flows and the volatility of the Jamaican dollar against the US dollar.
The Bank of Jamaica has reported a decline in remittance inflows since the start of the year, and we have put strategies in place to address this which are focused on marketing, pricing, agents, compliance, and our customers.
Bill Express and FX Trader continue to perform well, and recorded growth in both revenues and PBT. GKMS remains focused on improving and expanding its digital channels and service levels.
GK's Insurance segment continues to benefit from our recent acquisitions and recorded double digit growth. GKFG's most recent acquisition, GK Life Insurance Eastern Caribbean Limited continues to implement its strategy to maximize the performance of its portfolio while establishing itself as a major pan-Caribbean insurer. Key Insurance Company Limited continued to produce positive results, recording growth in revenues and PBT during the first half of 2022.
Canopy Insurance Limited generated revenue growth over prior year in all business segments and remains focused on revenue diversification and the pursuit of strategic partnerships. The company remains challenged from a profitability perspective, driven primarily by medical inflation. Allied Insurance Brokers Limited is focused on strengthening and growing client relationships and leveraging partnerships.
GK General Insurance Company Limited (GKGI) outperformed its prior year revenues due to growth in its core business portfolios. An initiative which was implemented in the first quarter of 2022 to optimize GKGI's structure and internal processes, as well as keen partner relationship management, have improved efficiency and service delivery and remain key to the company's growth strategy.
Digital Transformation
The GK One mobile app was released in the Google Play and Apple App stores in March with the Bill Payment feature enabled. Customers can now also receive a Western Union remittance via the app, directly to their mobile wallet.
The Visa prepaid card associated with the app has been dubbed the "Shelly" card as it features an image of our outstanding Jamaican sprinter and GK Ambassador Shelly-Ann Fraser-Pryce. Customers have expressed excitement upon receiving their "Shelly" card and are responding positively to the ease of use of the GK One app and card. Additional money services are on target to be rolled out via the app in the coming months.
Mergers & Acquisitions
GK continues to advance its Mergers & Acquisitions (M&A) strategy. Following the acquisition of Bluedot in the second quarter of 2022, the M&A Unit continues to hold discussions regarding M&A transactions locally and internationally, as we move towards achievement of our 2030 objectives.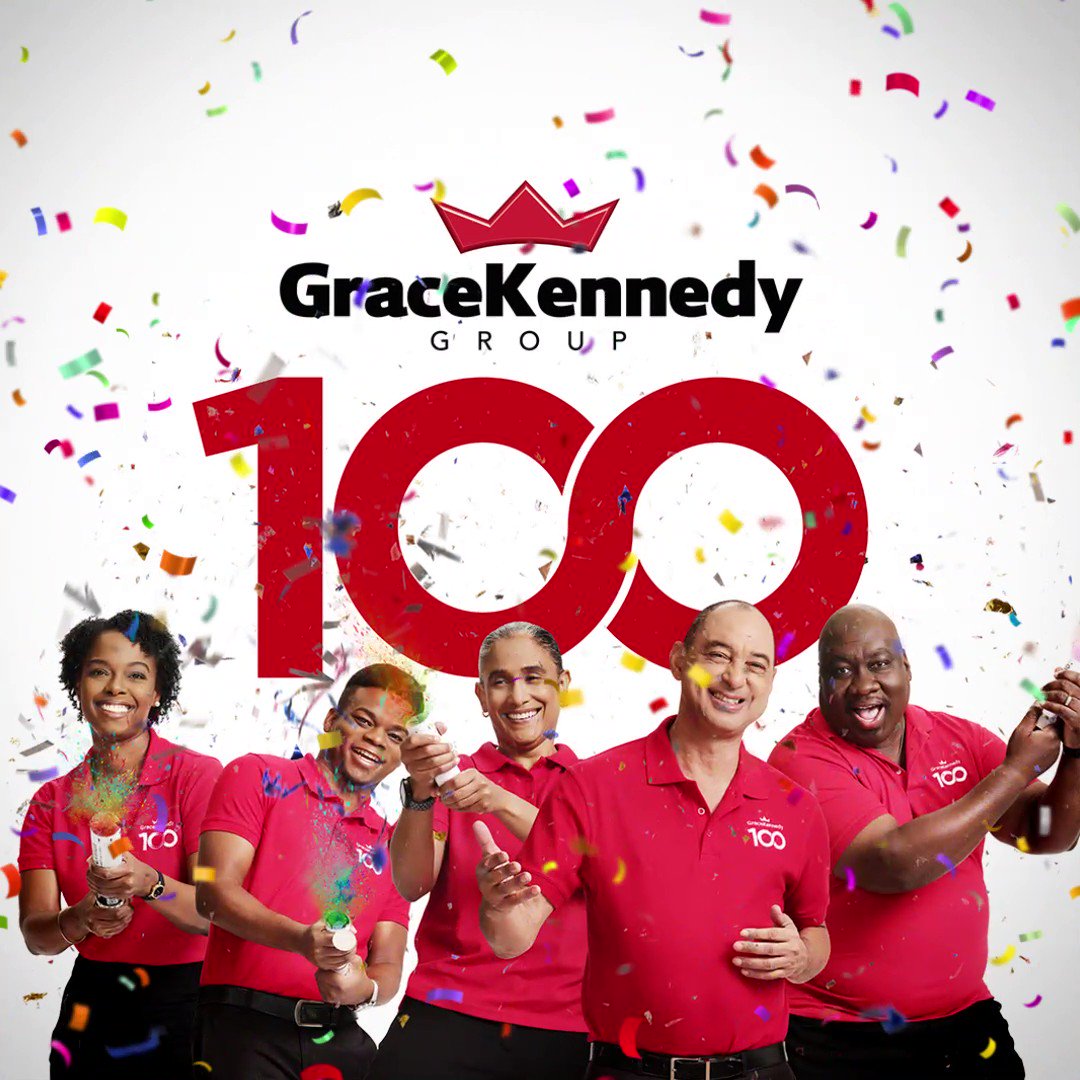 GK100
GK100 continued to be prominently featured at events, in campaigns and customer engagement activities during the second quarter of 2022. Following a special celebration at the 2022 ISSA/GraceKennedy Boys' and Girls' Champs in April, our 100th anniversary also featured prominently during the Jamaica 60 Diaspora Conference in June. Since 2004, GK has been a legacy partner of the Diaspora Conference, which is convened by Jamaica's Ministry of Foreign Affairs and Foreign Trade. On the evening of the first day of the Conference this year, the GK team hosted in-person and virtual participants to a mini-concert, which featured performances by Jamaican reggae artistes Tony Rebel and Ding Dong, and highlighted GK100.
More Information CLICK HERE
Guardian Holdings Earnings Per Share Increased To TT$4.55 Versus The Comparative Period Of TT$1.97. For The Nine-Months Ended 30th September 2022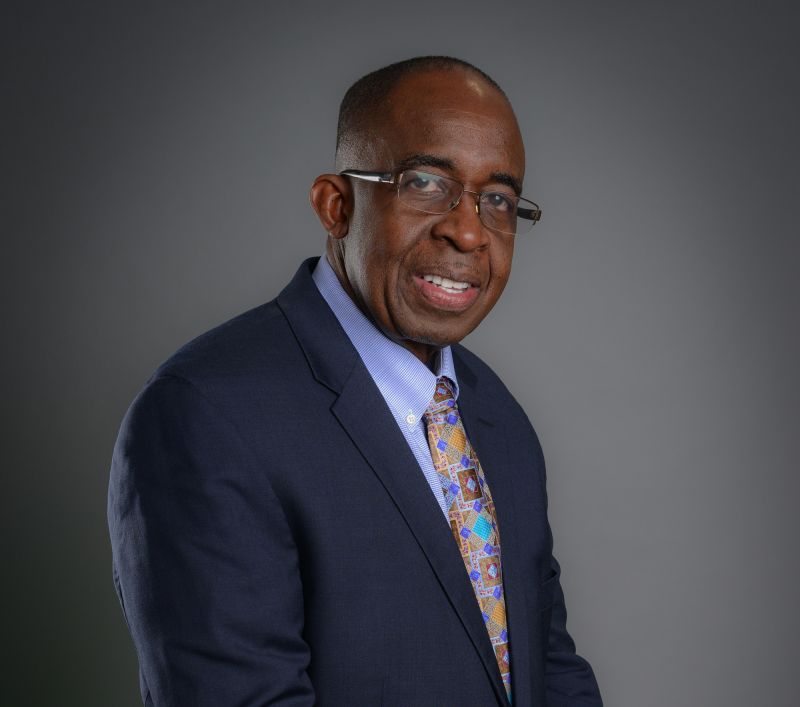 Patrick Hylton Chairman Guardian Holdings Limited Has Released The Following Report To Shareholders For The Nine-Months Ended 30th September 2022
Your Group continues to demonstrate resilience and produce excellent performance.
Global financial markets remain volatile, in part due to the Russia-Ukraine conflict, the related sanctions and economic fallout as well as global economic weakness. The outlook for financial markets over the short and medium-term remains uncertain and vulnerable to continued geopolitical tensions. Despite these challenges, we remain focused on enhancing our operating performance to counter these numerous disruptions.
For the nine-months ended 30th September 2022, profit attributable to equity shareholders was $1.056 billion and represented a 131% increase over the corresponding period last year of $457 million.
Earnings per share increased to $4.55 versus the comparative period of $1.97.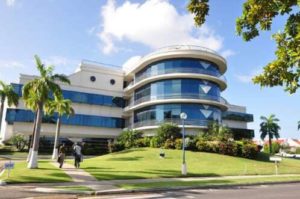 As we have communicated on many occasions, the Group has been on a transformation journey centered on technology, people and processes. We have invested heavily in technology to bring world-class customer service to our markets, leverage the scale of our Group and reduce our operating costs. While in recent years we have reaped some of the benefits, we are now at a resultant juncture where the payback on this investment is rapidly accelerating. In 2022 the Group implemented many of these initiatives for our Life, Health and Pensions (LHP) segment with the alignment of our Trinidad and Jamaica operations bringing to reality operational synergies, cost savings and centers of excellence. These activities result in long-term cost savings which have the effect of creating favourable reserve movements contributing to the exceptional performance recorded for the year to date.
Gross Written Premiums for the LHP segment increased by 6.5% from $2.915 billion to $3.105 billion. Investment income and fees were also up by 10%, an $82 million increase. In addition, net insurance benefits and claims (inclusive of favourable reserve movements) were lower than prior year by 19%, $429 million. All these factors contributed to a healthy uplift in LHP profit after tax of 1 16%, $597 million over prior year.
Results from Property and Casualty and Brokerage segments of the business also reported growth year over year of 42%, $43 million, whilst Asset Management declined by 42%, $13 million.
The Group's net income from investing activities fell from $1.153 billion to $942 million, a reduction of 18%. This decrease was principally due to net fair value losses of $153 million reflecting the difficulties in global financial markets in the current period, compared to net fair value gains in the prior period of $133 million, resulting in an unfavourable movement of $286 million. The unfavourable fair value movement was partially offset by an increase in investment income of $70 million, arising from portfolio growth.
Operating expenses were $1 .147 billion, representing a 7% increase over the $ 1.074 billion reported for the same period prior year. These primarily relate to costs associated with the implementation of IFRS 17 as well as with the group-wide transformation initiatives.
The Board is pleased with this quarter's performance and remains confident about the Group's future financial performance.
For more information CLICK HERE