GraceKennedy Opens US$5M Grace/La Fe Facility in New Jersey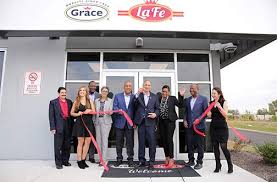 The GraceKennedy Group took another step towards realising its  vision of becoming a Global Consumer Group on Monday, October 7, when it officially opened its brand new Grace/La Fe facility in Woodbridge, New Jersey. The facility, which cost the company some US$5M, will drive increased operating facilities and reduce costs, while having the teams centrally located under one roof.
At the opening event, GraceKennedy Group CEO, Don Wehby noted the company's 97 year history and its global aspirations. "To realise this vision of becoming a Global Consumer Group, we determined that we needed to have our own company in the US, because of the size and potential of this market. In doing our due diligence we recognized that there is a closeness and many similarities between the Jamaican and other Caribbean islands, and the Latin American cultures. Both have a unique spirit and passion that translates to every aspect of our lives. Family values are paramount and we share a real passion for good food. In fact, food is an integral part of all our celebrations. We were able to find a great match in the La Fe brand being a strong Hispanic brand and this journey started in 2013. Since then, both the Grace and La Fe brands have experienced significant growth year on year," he said.
GK International Foods CEO, Mrs Andrea Coy, advised that the US$5M invested, facilitated the   construction of a custom-built 125,000 square foot facility, which she said, boasted a modern layout, and was fully compliant with all health and safety requirements. "This facility will enable us to better serve our loyal partners and customers, which is of paramount importance to us," she added.
In stating his confidence that the investment would pay off, GraceKennedy Chairman, Professor Gordon Shirley noted how happy he was to see the team in their new, modern and efficient space. "We have the best and brightest young persons working to grow the Grace and La Fe brands, and I am confident we will see the returns on our investment, achieved through our most important investment – human capital," he said.
The breakfast event saw some 70 guests in attendance, among them GraceKennedy Directors Gina Phillipps Black and Everton McDonald, Chief Corporate Secretary and Legal Counsel, Mrs Gail Moss-Solomon, CHRO, Mrs Naomi Holness, CFO, Mr Andrew Messado and GraceKennedy International Foods Business CEO, Mrs Andrea Coy. GKUS CEO, Derrick Reckord served as the event's emcee, with Jamaica's Consul General to New York, Mrs Alison Roach-Wilson, bringing greetings.
Mr Wehby told the attendees that he firmly believed that GKUSA had the potential to be the number one or two Hispanic brand in the USA. "If we stay the course, increase our efficiencies and focus on innovation, together we can achieve this goal. This business is of critical importance to our vision of becoming a Global Consumer Group.  We have operated this company for over five years and since inception, I have said that our GraceKennedy USA operations, through our Grace and La Fe brands, will be a game changer for the GraceKennedy Group. Standing here today at the opening of this great facility, seeing the team sitting here before me, I feel that more strongly than ever. And I am very proud," he said.
TELSTRA Officially Acquires DIGICEL PACIFIC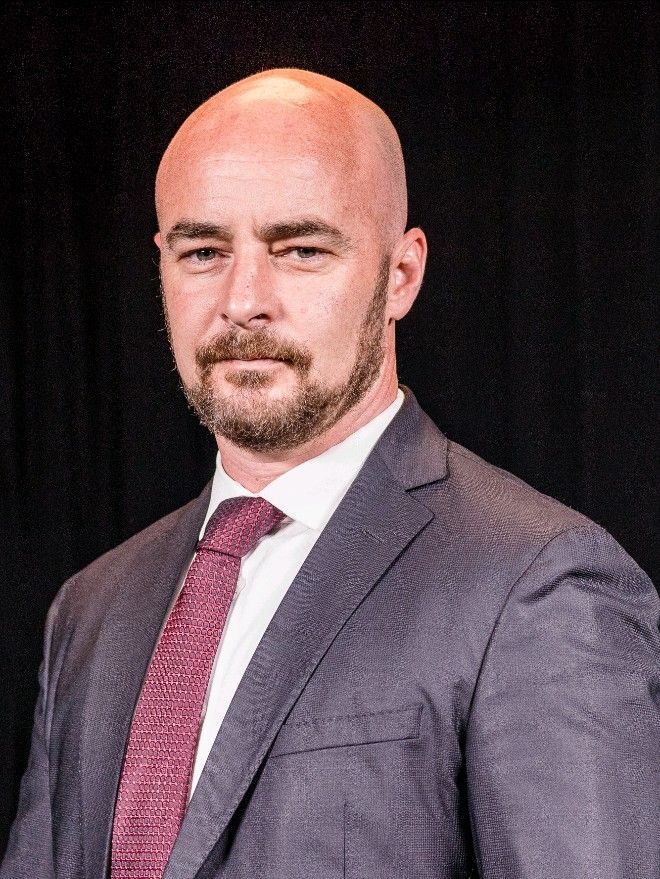 TELSTRA, Australia's leading telecommunications and technology company, today announced it has officially acquired Digicel Pacific in partnership with the Australian Government. Telstra will continue to invest in and operate the business across its six South Pacific markets – Papua New Guinea, Fiji, Nauru, Samoa, Tonga and Vanuatu.
Oliver Camplin-Warner, Telstra International CEO, said the deal was an exciting milestone for the Digicel Pacific business and its customers in Papua New Guinea.
"We're very pleased to welcome Digicel Pacific into the Telstra family. The Digicel Pacific team in PNG have amazing local expertise and are leaders in digital experiences for their customers. Together, we'll work to ensure Digicel Pacific remains the top provider in PNG," he said.
Mr Camplin-Warner confirmed there would not be any local job losses in the Pacific as part of the acquisition and the current Digicel Pacific team would continue the day-to-day running of the business.
"Digicel Pacific will still have the same people and products that their PNG customers know and love today," he said.
"Telstra will add to these strengths with our more than one hundred years' experience building and operating the largest mobile network in Australia, and our operations in more than 20 countries world-wide."
"As part of our commitment to building a strong and sustainable PNG, Digicel Pacific will invest in an additional 115 towers which will be built across PNG over the next two years," Mr Camplin-Warner added.
"This investment will mean continued improvements to 4G coverage, particularly in rural areas, which will bring with it opportunities to improve health, education, agricultural, commerce and cultural outcomes through the use of technology."
Colin Stone, CEO, Digicel Papua New Guinea, said Telstra's expertise in rolling out world-class networks and connecting remote communities would greatly enhance the work to date of Digicel and benefit the people and businesses of PNG.
"Telstra has experience connecting regional and remote customers in challenging geographies across mountains, deserts, rainforests and coastlines," Mr Stone said.
"We're looking forward to Telstra applying its network experience as well as its innovation and technology solutions to PNG to continue increasing connectivity in the region as Digicel has been doing for the past 14 years."
Mr Camplin-Warner said the values of both Telstra and Digicel Pacific were a natural fit, with the companies committed to working together to build a connected future for everyone.
"We strongly believe we are "better together", and this includes how we both work to support some of the most vulnerable in our communities," he said.
"Telstra strongly supports Digicel Pacific's grass roots community investments through the Digicel Foundation, and we are committed to seeing this work continue."
Photo: Collin Stone, Digicel PNG CEO