GRACEKENNEDY Continues To Deliver Outstanding Results In 2021
The global consumer group which operates in the areas of food and financial services realized J$129.3 billion in revenues in 2021, an increase of J$13.9 billion or 12% over 2020. Profit before tax (PBT) for 2021 was J$11.7 billion, a notable increase of 20.3% compared to the prior year.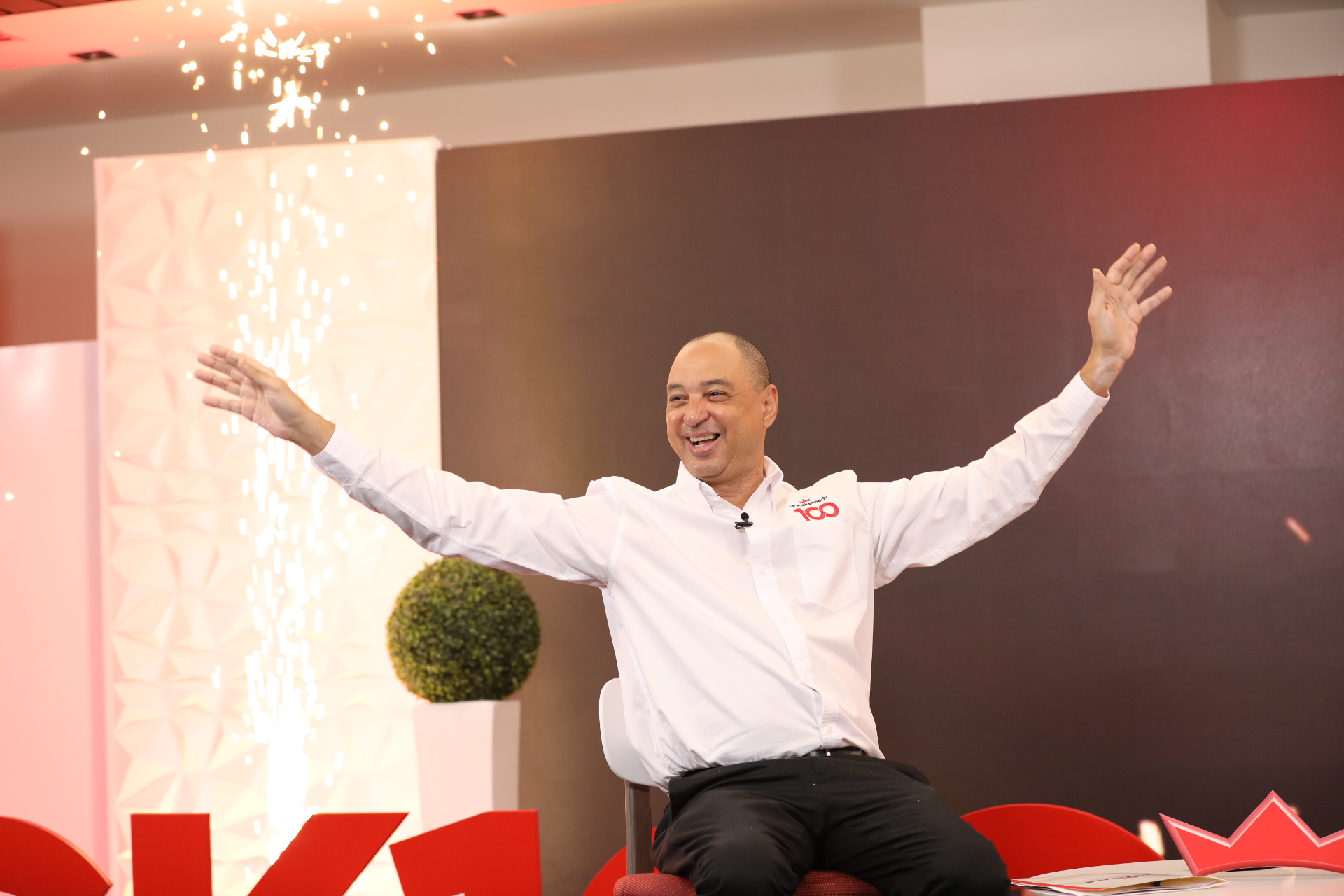 2021 revenues up J$13.9 billion or 12% over prior year; profit after tax up 30.4%
GraceKennedy (GK) has released its annual financial results for the period ended December 31, 2021. In a year which continued to be characterised by the COVID-19 pandemic, GK defied the odds and delivered outstanding results in 2021, building on its record-breaking 2020 performance. The global consumer group which operates in the areas of food and financial services realized J$129.3 billion in revenues in 2021, an increase of J$13.9 billion or 12% over 2020. Profit before tax (PBT) for 2021 was J$11.7 billion, a notable increase of 20.3% compared to the prior year. Profit after tax totalled J$8.9 billion, representing an increase of J$2.1 billion or 30.4%. GK's total assets grew by 16.4% or J$28.1 billion in 2021, up from J$171.7 billion in 2020 to J$199.8 billion.
Net profit attributable to the stockholders of the Company was J$8.2 billion in 2021, a J$2 billion increase over 2020. Earnings per share was J$8.27 in 2021, compared to J$6.28 in 2020, representing a 31.7% increase. Last year, GK's share price on the Jamaica Stock Exchange (JSE) increased by 59.6%, from J$62.68 on December 31, 2020, to J$100.02 on December 31, 2021. Dividends totalling J$1.9 billion or J$1.93 per share were paid out by GK in 2021, an increase of 21% over the $1.6 billion paid out in 2020. GK's 2021 dividend pay-out has broken the previous year's record as being largest in the Company's history.
GK Group CFO, Andrew Messado has also announced GK's first dividend payment for 2022 of 48 cents per stock unit, payable on April 8, 2022, totalling approximately $476 million.
Commenting on the 2021 results, GK Group CEO, Don Wehby stated "In the face of the pandemic our GK team remained Stronger Together, consistently going above and beyond to provide our customers with the highest standard of products and services, whilst working to achieve our strategic goals. These results are testament to the hard work of our team and the loyalty of our customers around the world, who continue to support our businesses year after year. Of course, this year is a very special one for us and all our stakeholders, as GK celebrates our 100th anniversary in 2022. It's a monumental milestone for our Company and for Jamaicans around the world, who are very much a part of our GK story. Also, to consistently be delivering such a strong performance after a century in operation is truly an extraordinary accomplishment."
GK's Foods business performed extremely well in 2021, despite the challenges associated with high inflation and supply chain delays. Both GK Foods – Domestic and GK Foods – International recorded double-digit growth in revenue and profitability over the previous year, with GK Foods (USA) LLC notably reporting an improved performance over the exceptional returns it recorded in 2020. The GraceKennedy Financial Group (GKFG) also reported growth in revenue and PBT in 2021 when compared to 2020. Notwithstanding the increasingly competitive remittance environment globally, GK's Money Services segment ended the year with revenue and pre-tax profit exceeding 2020. GK's Banking, Investments and Insurance segments also performed well in 2021.
GK continued executing its M&A strategy in 2021, adding Scotia Insurance Eastern Caribbean Limited (SIECL) to its portfolio. The regional entity was subsequently renamed GK Life Insurance Eastern Caribbean Limited (GK Life) and continues to offer credit protection in the Eastern Caribbean. The 876 Spring Water brand was also acquired by GK in 2021, further strengthening its position in the spring water market.
GK also advanced its digital transformation agenda in 2021 with the launch of its Digital Factory early in the year. A new e-commerce platform from GK's Hi-Lo Food Stores supermarket chain, Hi-Lo Online, was also launched, and the development of GKFG's much-anticipated GK ONE mobile app was completed.
"We will continue to execute GK's strategy going forward, including our focus on M&A and digital transformation. Our new GK ONE app is slated for launch before the end of March, and we have several transactions in the pipeline as we advance our M&A strategy. Supply chain management, inventory management, and providing new delivery channels and innovative solutions also continue to be key areas of focus for our businesses. And of course, above all we remain firmly committed to our we care mantra, by supporting the well-being of the communities we serve around the world and by making the health and safety of our team and other stakeholders our top priority," said Wehby.
In 2021 through its Grace & Staff Community Development Foundation, GK provided scholarships for over 1,000 Jamaican students, and continued to operate homework centres, distribute care packages, and deliver counselling sessions for residents in underserved Jamaican communities. In 2021 the GK Foundation began a pioneering pilot project with the Dutch non-profit environmental organisation The Ocean Cleanup to install Interceptor Barriers at the mouths of three Kingston gullies to prevent solid waste from entering the Kingston Harbour. Last year GK companies also donated over J$13 million towards the purchase and shipping of supplies to residents of St Vincent following several massive eruptions of the island's La Soufrière volcano in April.
"I'm filled with immense pride and eternally grateful to be leading this amazing GK team at such an important time in our history. After 100 years, GraceKennedy continues to demonstrate the strength of our team, the strength of our strategy, and the strength of our spirit. Thank you to all GK's supporters around the world, especially our longstanding customers, business partners and shareholders. In the coming months I will be sharing the details of GK's 2030 vision. The best is yet to come for our business, and I know I speak for the entire GK team when I say how much we look forward to continuing to work with all our stakeholders to shape a better future for the communities we serve around the world," concluded Wehby.
Scotia Group Reports Strong Financial Results With Net Income Of JA$4.4 Billion For The Six Months Ended April 30, 2022……Audrey Tugwell Henry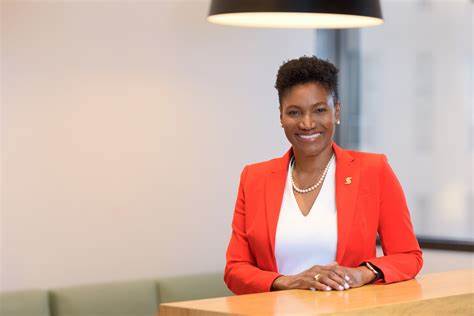 Net income for the quarter reflected an increase of $800 million or 45% over the previous quarter driven by solid performance across our core business lines and strong volume growth.
In keeping with our consistent dividend policy, the Board of Directors approved a dividend of 35 cents per stock unit in respect of the second quarter, which is payable on July 20, 2022 to stockholders on record as at June 28, 2022.
Adding context to the Group's results, President and CEO, Audrey Tugwell Henry commented "Scotia Group delivered strong results for another quarter.
We continue to advance our Customer First strategy and support the recovery process as the economy normalizes. Performance improved across our business lines as we continue to deliver relevant, value-added solutions to assist our customers to meet their financial objectives.
Deposits increased by 11% versus last year underscoring strong customer
confidence in the Group. We also saw growth in retail loans with our flagship Scotia Plan Loan increasing by 9% year over year signalling a positive trajectory for the remainder of the fiscal.
We registered another quarter of robust growth in our mortgage book with a 22% increase over prior year. We have maintained very attractive mortgage rates to enable more of our customers to purchase and achieve their goal of home ownership.
"Performance improved across our business lines as we continue to deliver relevant, value-added solutions to assist our customers to meet their financial objectives,"  SGJ President and CEO Audrey Tugwell Henry
Assets Under Management at Scotia Investments Jamaica Limited (SIJL) increased from $187 billion to $191 billion year over year. In March, SIJL also lowered the minimum opening balance requirement for mutual funds and unit trusts to $250,000. This move will allow more of our customers to add investment products to their overall financial portfolio.
Scotia Insurance continues to make valuable contributions to the Group's performance with Gross Premium revenue growing by 7% year over year, led by Creditor Premium Income which increased by 21% year over year. In May we launched Scotia Elevate, a new Universal Life product, which requires no medical underwriting and boasts the highest coverage in the market.
As one of the top financial advisors to the Jamaican market with over 132 years of experience, we are committed to helping our customers and the broader economy to rebound from the pandemic even stronger as the effects of this crisis recede. We initiated a series of customer-focused initiatives during the quarter, including our Scotiabank Vision Achiever SME programme which offers free business coaching to business owners.
March was dubbed SME Digital Month and a series of free online workshops were held to help empower small and medium sized business owners to capitalize on the efficiencies and opportunities that our digital technology can offer. Improving our customer experience remains a key area of focus for the business. We further expanded our Customer Experience Unit and streamlined our escalation processes for complex matters. This has resulted in improved resolution and response times as well as increased capacity for branch staff to serve our customers who visit our locations.
In February, the Group onboarded our first ever brand ambassador, gold medal Olympic Champion, Shericka Jackson. Shericka is a great asset to our team and will feature prominently in more of our public education initiatives and advertising campaigns throughout the year.
As part of our Winning Teams strategy, in March we implemented enhanced parental leave polices for all staff across the Group. Paid maternity leave was extended to 14 weeks and fathers and adoptive parents will now receive four fully paid weeks of parental leave. This is an important move as we continue to strengthen our position to be an Employer of choice in the market.
As we look toward the second half of the financial year, we are very optimistic about the positive trends in the market and in our business as we leverage our strengths and expertise to deliver relevant financial solutions for our customers.
More Information CLICK HERE