GraceKennedy Acquires Majority Position In Bluedot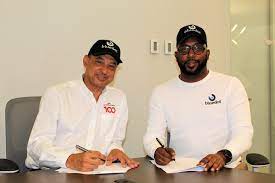 The GraceKennedy (GK) Group has announced that it has entered into an agreement with entrepreneur and information technologist Larren Peart to make a private equity investment in Bluedot.
Bluedot was founded by Peart in 2016, and is a full-service research and data intelligence consultancy, which uses data collection and analytics to inform business insights and decision making.
Commenting on the latest move by GK, Group CEO Don Wehby explained, "Our private equity investment in Bluedot will lay the foundation for it to become the Caribbean's leading strategic insights consultancy. Larren will continue as Bluedot's Managing Director and will be exclusively responsible for day-to-day operations and developing the Company's strategy. GK will not be directly involved in the management of Bluedot. We have a view to possibly take Bluedot to market in the long term, provided certain criteria are in place.
Larren's drive and entrepreneurial spirit has impressed us, and we are confident that he and the Bluedot team have what it takes to take the business to the next level."
With the new injection of capital from GK, Bluedot will continue to leverage its extensive market research and data science expertise to support clients across the region. Bluedot's mission is to support clients in 'making better decisions with data'.
"This is an exciting new chapter for Bluedot, and I am proud to be leading our team during this new phase," said Bluedot's Managing Director, Larren Peart.
"Data is driving the future of business, and we are looking forward to growing and expanding Bluedot into new markets with the latest in data intelligence technologies. We have always prided ourselves on bringing a unique service offering to the regional marketing industry, and this latest vote of confidence from GK will only improve our capabilities to serve our clients even better," he continued.
As the brainchild behind Bluedot's data intelligence methodologies, Peart's experience in research techniques, consumer behaviour, and data analysis, has made him an effective leader of the Company's team of researchers and data scientists. Well-known for his innovative and disruptive thinking, for over a decade, Peart has led the execution of research assignments for several major regional and international brands. More recently he has also lent his technical expertise to the Jamaican Government through his participation in the New Economy Taskforce, to help steer the country's technological recovery from the pandemic.
"Data is one of the most valuable resources of our modern digital age. We have all witnessed the way that the COVID-19 pandemic has accelerated digitalization around the world, resulting in businesses becoming increasingly data driven. We consider this space a prime area for investment. Larren and Bluedot are well placed in the market, and they have established a solid track record and reputation for delivering services which meet the needs of the modern business.
The Bluedot team already has such excellent credentials, and we are looking forward to even more great things from them, as their business continues to evolve in Jamaica and across the region," said Wehby.
Medical Associates Hospital & Knutsford Court Hotel To Be Transformed Into A State-Of-The-Art Health District – Part 4 The Business Opportunity – Medical Tourism Expansion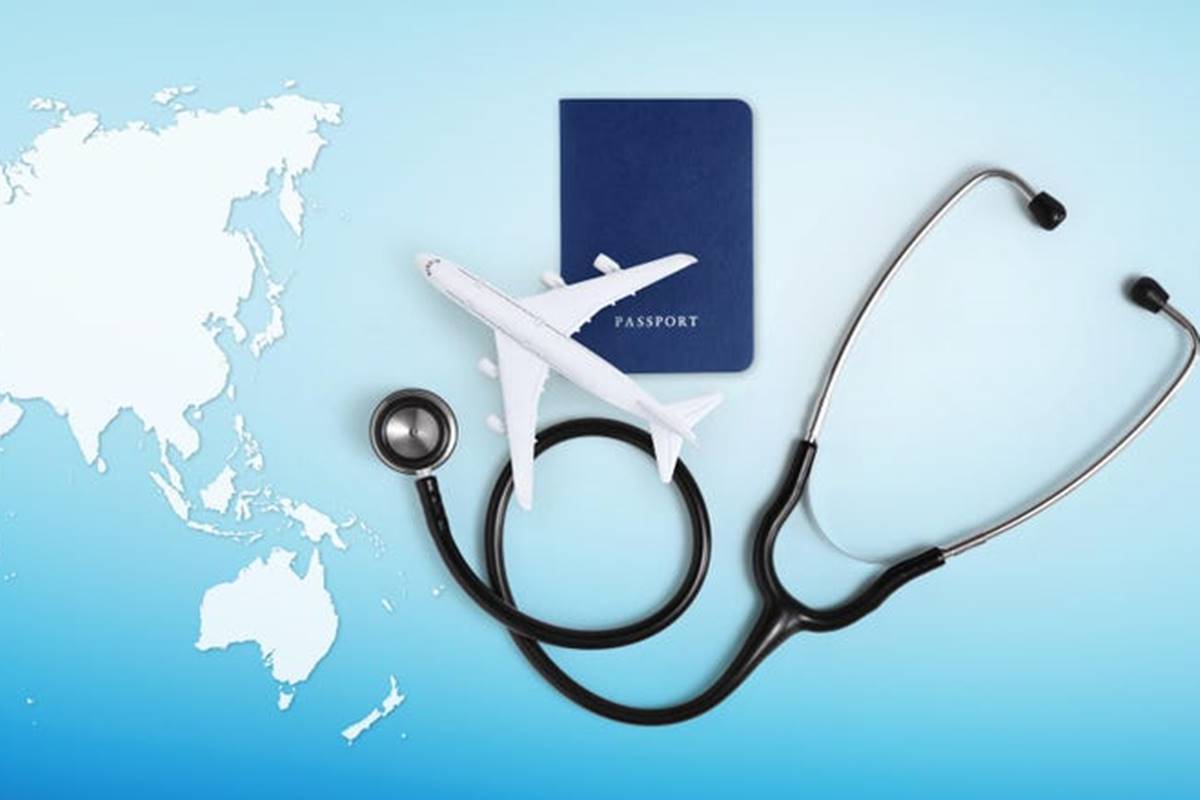 JAMPRO, the Jamaican Government's investment agency, is seeking international collaborations in order to improve medical infrastructure and services in the island with the aim of climbing in the rankings for medical tourism.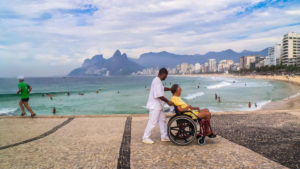 Medical tourism is the industry which seeks to encourage people who reside in other countries to come to the island both for excellent medical care in a range of specialties, as well as sun, sea, sand and the warmth of the people of the island.
A PWC report forecast that the medical tourism market would value US$125 billion by 2021 while the wellness market could reach US$808 billion. Internationally, Thailand and India are renowned medical tourism destinations, with millions travelling annually for affordable medical care.
Three known participants in the Jamaican medical tourism industry are the Heart Institute of the Caribbean (HIC), Prosurgicare Services Limited and the Carnegie Hand Institute.
Heart Institute of the Caribbean is described as the first and only premier cardiovascular hospital in Jamaica and the Caribbean at large, which also offers telemetry service with various branches across Jamaica.
HIC is a full diagnostic centre and medical clinic which aims to provide fast, effective, and affordable treatment for all cardiac and cardiac-related illnesses that need urgent treatment by certified specialists. It has an 11-bed intensive care unit. HIC has practice partners across the Caribbean.
Prosurgicare Services Ltd, which is located in Kingston, is a plastic and aesthetic surgery practice headed by Dr Jan Hoctritt. Dr Hochtritt is a German board-certified double specialist with over 20 years of experience. As a general and plastic surgeon, he specialises in aesthetic surgery, breast reconstruction including modern microsurgical techniques, as well as hand and wrist surgery. His skills have assisted a broad range of patients — from cancer survivors and deformed persons to aesthetic patients seeking to augment their beauty.
The Carnegie Hand Institute located in Kingston is headed by Dr Cecil Aird and provides specialised services in the diagnosis, surgical treatment and rehabilitation of the hand and wrist.
JAMPRO notes that there are also investors in the area of medical training for the industry.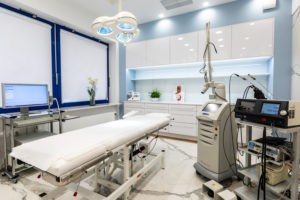 In international medical tourism rankings Jamaica is highly rated for the beauty of the island, but scores low overall on medical infrastructure.
The Medical Tourism Index 2020-2021, which provides a comprehensive analysis of the medical travel industry, ranks American perceptions of 46 international health-care destinations, providing insight into how consumers view 41 criteria across three primary dimensions including destination attractiveness, safety, and quality of care.
For the destination criterion, Jamaica ranks 33rd out of the 46 destinations. For the medical tourism industry, it ranks 25. For quality of facilities and services it ranks 44 out of 46 destinations.
Carol Straw, manager of tourism & services at JAMPRO, informed that policy is being developed around which industry expansion can occur.
She stated, "Jamaica, with its established infrastructure for tourism and its highly qualified medical personnel, is well-placed to take advantage of the opportunities afforded by medical tourism. To enable the destination to improve its rankings internationally, there are several actions that are happening or will be taking place," including liaising with international experts.
Straw said that, with regards to developing the ecosystem for medical tourism to thrive, "we will continue our efforts to identify more local and international players in the medical tourism field who can help the country to grow its own infrastructure. A medical tourism policy has also been drafted for discussion by the Government; this will contribute to creating the necessary framework for medical tourism to grow in Jamaica".
At the same time, she outlined that the island will see accreditation from new bodies. She said, "While the facilities that are in Jamaica are good, it is important to secure international accreditation to gain the confidence of the medical tourist. The popular accreditation is offered by the Joint Commission International, however, there are other accreditation options available."
One such option is Temos International, a European accreditation body that provides a more cost-effective option than the Joint Commission International (JCI) accreditation.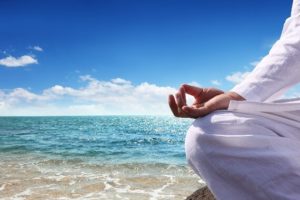 Straw said, "This agency has facilitated several sessions (webinars and face to face sessions) with the Jamaican medical community to formally introduce accreditation via this body. Through our work with Temos, we have focused on continuous quality improvement (CQI) in providing high-quality, safe, and competent care for patients, with the best available standards and the best-expected outcomes.
The JAMPRO executive expressed a concern about financing for industry development. She told the Business Observer, "A large part of developing the industry is in the financing. This will enable our doctors to take advantage of the accreditation processes and the opportunities that present themselves in the sector, and develop support personnel such as specialised nurses who help with the delivery of health care. JAMPRO is actively seeking donors who are willing to establish partnerships with local investors."
At the same time, Straw stated that it is also critical to facilitate investment in health-care workers. Specialist doctors need the support of nurses, laboratory workers and other specialist staff in the build out of their operations.
She concluded that JAMPRO continues to work with local investors who are operating pre-med schools or who are in the process of formalising and building out their operations.
Source: https://www.miic.gov.jm/content/jampro-seeks-partnerships-medical-tourism-expansion