EXIM Bank Earmarks JA$100 Million to Assist SMEs Expansion Online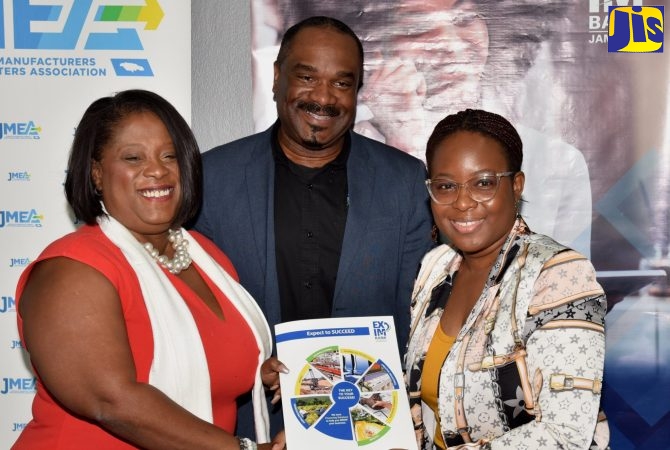 PHOTO: MARK BELL
The National Export-Import Bank of Jamaica (EXIM Bank) has earmarked $100 million for an e-commerce fund to assist small and medium-size enterprises (SMEs) in expanding their businesses online.
Through a partnership with the Jamaica Manufacturers and Exporters Association (JMEA), the 'EXIM Ecommerce Funder' will finance up to 80 per cent of the associated costs of critical inputs for SMEs which are in the process of or are interested in trading through an e-commerce platform.
The facility offers up to $5 million per entity, at a rate of five per cent per annum. It is a medium-term, non-revolving, secured loan, with up to three months moratorium on the principal repayments, where required.
During the launch on Friday (September 16), at the EXIM Bank's headquarters on Hope Road, St. Andrew, Business Development Consultant, Winston Lawson, said while there are "vast and potentially impactful advantages" of operating a business in the virtual space, the inputs that drive sales may require funding.
These inputs, he noted, include: the relevant equipment and systems; registration of a domain; server setup; hosting services; development of a website and security features; high quality product shots and videos for website catalogue; establishment of payment gateways; search engine optimisation and online marketing, and copywriting and inventory management.
Mr. Lawson said it is hoped that the new facility will increase export sales and upgrade the SMEs' e-commerce platforms to reach global markets.
Permanent Secretary in the Ministry of Industry, Investment and Commerce, Sancia Bennett Templer, for her part, endorsed the initiative, stating that "we fully support funding for e-commerce."
"It is clearly part of the broad ecosystem that the Prime Minister [the Most Hon. Andrew Holness] speaks about in terms of making Jamaica a digital economy," she said.
Mrs. Bennett Templer noted that the Ministry continues to work on various programmes geared towards MSMEs and technology, in addition to the efforts of the Development Bank of Jamaica (DBJ) to support the digitisation of the country's small business sector.
Managing Director, EXIM Bank, Lisa Bell, who also welcomed the "glorious partnership", said the institution's intention is to offer support to SMEs in the post-COVID-19 pandemic era, where consumer patterns have changed globally.
In her remarks, Chief Executive Officer, JMEA, Kamesha Blake, congratulated the EXIM Bank for providing alternative financial solutions and niche products to drive business expansion and economic growth in Jamaica.
Financing under the 'EXIM Ecommerce Funder' are accessible directly from the EXIM Bank, and the customary standings for business lending will be upheld.
For more information, persons can contact the bank through their website: www.eximbankja.com.
Jamaican Entrepreneurs Head to Guyana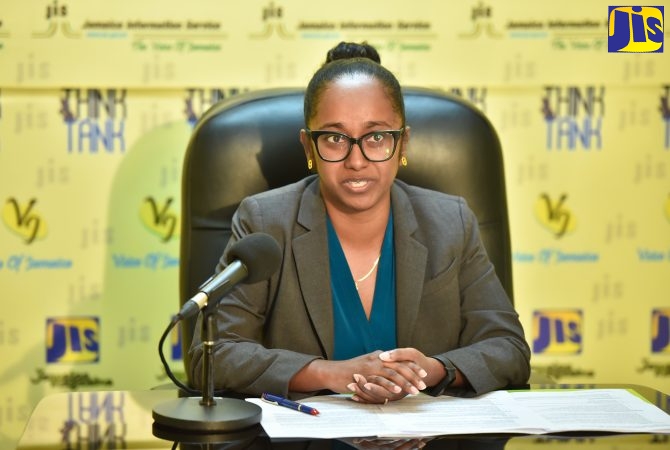 Local businesses across various sectors will be exposed to new buyers in the Guyanese market as part of the second ministerial trade mission to the country.
The mission, which will be led by the Minister of Industry, Investment and Commerce, Senator the Hon. Aubyn Hill, is scheduled to take place from January 23 to 28.
"With export being a primary focus for JAMPRO, one of the important inroads that we want to make in Guyana is to expose our exporters, both on the manufacturing and agricultural side, to new buyers and new distributors in the Guyanese market," said President (Acting) of the Jamaica Promotions Corporation (JAMPRO), Shullette Cox.
She was addressing a Think Tank held recently at the Jamaica Information Service (JIS) head office in Kingston.
Ms. Cox said that technology companies, including those involved in the Global Digital Services Sector, will be participating in the weeklong mission.
She noted that Senator Hill got Cabinet approval last year for the implementation of a new national strategy to develop the sector, which will open up new markets to technology-based companies and will provide a blueprint for the expansion of the industry.
It will also support the development and diversification of outsourcing in Jamaica, she noted.
Ms. Cox told JIS News that focus is also being placed on exposing local construction companies to the Guyanese market.
"As you can imagine, with the economic boom that is coming to Guyana, there is going to be heavy demand for construction, not only for services but also supplies, and so we have a couple of companies from the sector that will be making the trip with us," Ms. Cox said.
Other companies that will form the 60-member delegation include those involved in education, banking and finance.
The Acting President informed that members of the Jamaica Manufacturers and Exporters Association will be in attendance to represent and pinpoint areas of opportunities for those companies that are unable to participate in the mission.
Reflecting on the first trade mission to Guyana, which took place in October 2022, Ms. Cox said that "there are companies that…are busily making inroads with their partners in Guyana, having made several trips to the country since then".
She hinted that "a few of those companies have some announcements to make in the coming months".
For this second trade mission, JAMPRO hopes to establish more business relationships between the two countries as well as to secure export contracts in both goods and services.
"As a Government entity, we also reinforice the relationship between the Governments of Jamaica and Guyana, and we are looking forward to achieving and coming back to report on all of the successes coming out of those discussions," Ms. Cox shared.