Businessuite 2023  #1  Jamaica Junior Market Chief Executive Officer – Sharon Donaldson General Accident Insurance Co Ja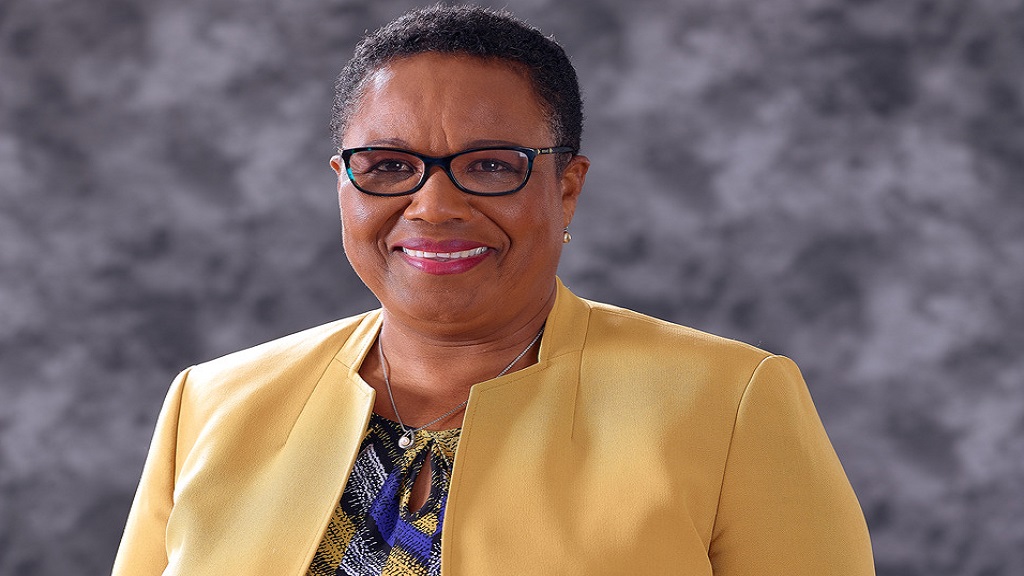 | | | | | | | | |
| --- | --- | --- | --- | --- | --- | --- | --- |
| | | Businessuite 2023  #1  Jamaica Junior Market Chief Executive Officer by  % change in US$ Profit after Tax | | | | | |
| JA | | | | US$000 | | US$000 | % |
| 2023 | | Company | Chief Executive Officer | 2022 | | 2021 | Change |
| 1 | JA | General Accident Insurance Co Ja | Sharon Donaldson  | $3,982 | | $962 | 313.87% |
Sharon Donaldson has been the Managing Director of the Company since 2008. Sharon's primary responsibilities include making major corporate decisions, managing the overall operations and resources of the Group and acting as the main point of communication between the Board of Directors and corporate operations.
She holds a Bachelor of Laws (LLB) from the University of London and an MBA from the University of Wales. She is a Chartered Accountant; a fellow member of the Institute of Charted Accountants of Jamaica and an Attorney-at-Law.
Ms. Donaldson is a member of the board of the Jamaica Environment Trust (JET). She is the treasurer for the Council of the Institute of Chartered Accountants of Jamaica and heads the committee of Professional Accountants in Business and Ms. Donaldson serves as director on several boards including Musson (Jamaica) Limited, the parent company to General Accident.
She is the current chairman of the Forestry Department Advisory Board, a director on the boards of Eppley Limited, 138 Student Living Limited, Paramount Trading Jamaica Limited, Canopy Insurance among others. Ms.
Donaldson was a nominee for the Jamaica Observer Business Leader of the Year award in 2016.
General Accident Insurance Co Ja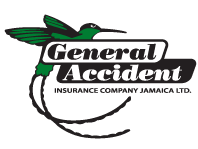 In 2022, General Accident continued to execute its strategy of building a leading regional general insurance company.
Our exceptional team, relationships, technology and brand allowed General Accident to deliver a record financial performance.
The General Accident Group produced record financial performance in 2022, achieving the highest gross written premiums in our history. We achieved
gross written premiums of $15.1 billion, an increase of $1.2 billion or 8% over 2021, and profit before tax of $708.2 million, representing an increase of 173% over 2021. Further, General Accident produced a 22% return on equity and distributed $250.6 million of dividends to our shareholders.
General Accident Jamaica maintained its position as the largest underwriter of general insurance risks, with gross written premiums of $13.8 billion, an increase of $0.9 billion over 2021, underwriting profit of $165.1 million, and net profit of $405.1 million.
General Accident Trinidad achieved profitability for the first time. Given that we only began operations in Trinidad less than three years ago, in 2019, it is truly a testament to our team and our execution that we were able to achieve this feat so soon. This was a direct result of our dedicated and committed staff, our improved technology, our strong relationships with supportive business partners, and our strong corporate governance.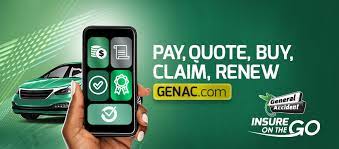 General Accident Trinidad produced gross written premiums of $948.1 million, an increase of $293.3 million or 45% over 2021. We are poised for continued growth, as we build upon the relationships we have forged, expand our agency and sales network, and leverage our investments in technology.
General Accident Barbados continued to grow in 2022. We achieved gross written premiums of $394.8 million, an increase of $64.1 million or 19% over 2021. This growth is largely attributable to our increased broker penetration and the expansion of our agent network. Although group business supported our portfolio, personal lines insurance products, particularly motor insurance products, exceeded our budgeted expectations, with $234.9 million in gross written premiums.
The company performed better than anticipated through careful cost management. As a result, our 2022 net loss was $18.7 million, down significantly from our 2021 net loss of $99.9 million. General Accident Barbados continues to prudently increase its staff complement and improve its operating efficiency by digitising its processes.
Sharon Donaldson
Managing Director General Accident Insurance Co Ja
For More Information CLICK THIS LINK
Kelli-Dawn Hamilton Appointed CEO of the Jamaica Special Economic Zone Authority (JSEZA).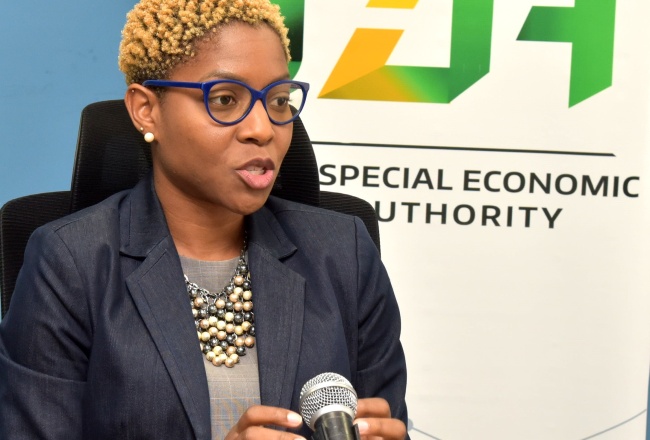 Kelli-Dawn Hamilton is the new Chief Executive Officer (CEO) of the Jamaica Special Economic Zone Authority (JSEZA).
Mrs. Hamilton, who assumed office on October 26, will lead the entity into its next phase of growth and development.
She served as the Authority's most recent Interim CEO.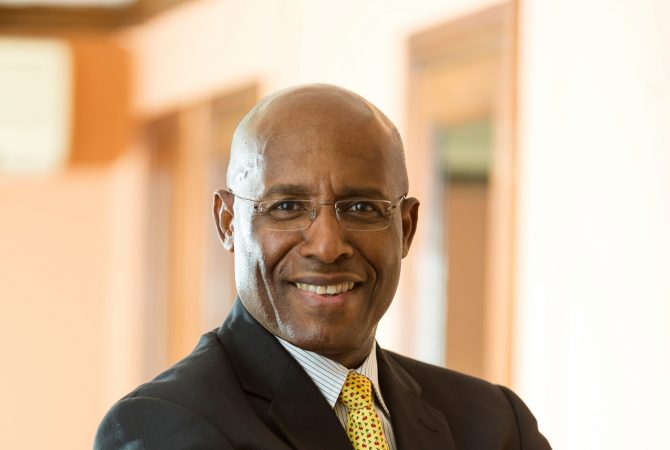 Minister of Industry, Investment and Commerce, Senator the Hon. Aubyn Hill, in his congratulatory statement, said that Mrs. Hamilton will "bring significant experience to the role".
He noted that she has an acute sense of leadership that will propel Jamaica's export agenda and attract foreign investments to support the country's economic growth.
Chairman of the Authority, Chirstopher Levy, expressed his confidence in the new CEO, stating that "we are thrilled to welcome Mrs. Hamilton back to the Jamaica Special Economic Zone Authority".
"Her proven leadership and strategic insights will undoubtedly accelerate our growth trajectory and reinforce our commitment to delivering exceptional value to our customers and stakeholder," Chairman of the Authority, Chirstopher Levy
Mrs. Hamilton said she is happy to be rejoining the JSEZA family and looks forward to leveraging the company's strong foundation and talented workforce to drive innovation and sustainable growth for Jamaica's special economic zones.
"Together, we will continue to create and build upon the company's legacy of excellence and reinforce our position as a strategic hub for trade and commerce in the Caribbean Region," she said.
Mrs. Hamilton has a proven track record and expertise in trade policy, communications and business development and brings to the table a wealth of experience in business advocacy and client relationships, having previously served in various technical and leadership roles at the Jamaica Promotions Corporation (JAMPRO), First Global Bank and the Airports Authority of Jamaica (AAJ).
Her strategic vision, strong leadership abilities, and extensive industry knowledge make her an ideal fit to steer the JSEZA towards continued success and global expansion.
Mrs. Hamilton holds a Master of Science Degree in Comparative Politics and Political Theory from the University of the West Indies, Mona, and has demonstrated her commitment to excellence and leadership throughout her career.
The JSEZA is an agency under the Ministry of Industry, Investment and Commerce charged with driving economic growth through the establishment of special economic zones.
Since its inception in 2016, the company has been at the forefront of foreign and local direct investment attraction within Jamaica's special economic zone regime.
By: SHERIKA HALL JIS