Businessuite 2022 Top Trinidad and Tobago Chief Executive Officer Sheldon K. Sylvester Chief Financial Officer Trinidad and Tobago NGL Limited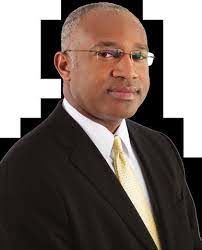 | | | | | | | | |
| --- | --- | --- | --- | --- | --- | --- | --- |
| | | | Businessuite 2022 Top Trinidad and Tobago             Chief Executive Officers –                                  % change US$ Profit after Tax | | | | |
| CR | NR | | | | US$000 | US$000 | 2022 |
| 2022 | 2022 | | Company | Chief Executive Officer | 2022/2021 | 2021/2020 | % change |
| 1 | 1 | TT | Trinidad and Tobago NGL Limited | Sheldon K. Sylvester | $76,198 | $955 | 7877% |
Sheldon K. Sylvester Chief Financial Officer
Trinidad and Tobago NGL Limited
Mr. Sheldon Sylvester was appointed TTNGL's Chief Financial Officer with effect from March 7, 2016.
Corporate information
Trinidad and Tobago NGL Limited (the 'Company' or 'TTNGL') was incorporated in Trinidad and Tobago on 13 September 2013 under The Companies Act, 1995. The Company's registered office is Orinoco Drive, Point Lisas Industrial Estate, Point Lisas. The Company acts as an investment holding company following its acquisition of 39% of the share capital of Phoenix Park Gas Processors Limited ('PPGPL'), in the form of Class B shares of PPGPL.
The Company is a subsidiary of The National Gas Company of Trinidad and Tobago Limited ('NGC') which has 25% controlling interest through the ownership of 100% of the Class A Shares of the Company.
NGC is owned by the Government of the Republic of Trinidad and Tobago ('GORTT'). The remainder of the shares are listed on the Trinidad and Tobago Stock Exchange and are publicly traded.
The 2023 Businessuite Millionaire Index (BMI)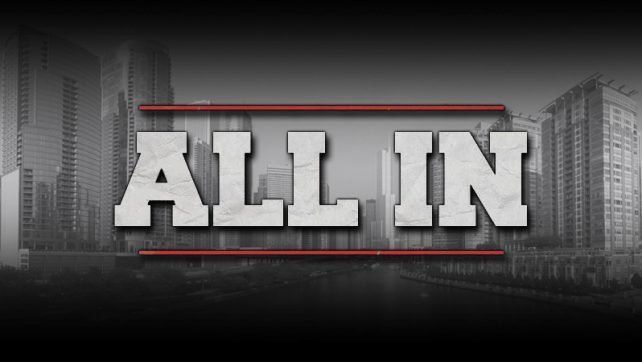 The Businessuite Millionaire Index BMI is an annual ranking of Jamaica's leading Business executives and entrepreneurs based on the US$ value of their equity holdings in publicly listed companies.
These high-level executives and entrepreneurs acquire a significant stake in the shares of the public company they lead, which aligns their personal risk/reward with that of other shareholders.
The goal behind these executives putting 'skin in the game' is to create a corporation that is managed by like-minded individuals whose goal is to improve the company.
The figures are updated at the close of business on the last trading day on the Jamaica Stock Exchange in December.
Stakes in publicly traded companies are valued using the share's closing price on the last trading day in December. Valuations are converted to U.S. dollars at exchange rates on the same December date.
Businessuite strives to provide the most transparent calculations available, and each individual millionaire profile contains a detailed analysis of how that person's fortune is tallied. Publicly available profile information is also provided to enhance the reporting.
The Businessuite Millionaire Index (BMI) is presented along with The Businessuite Skin Index (BSI)
| | | | | | |
| --- | --- | --- | --- | --- | --- |
| BMI Rank | Securities | Executive/Director | Holdings Units | Value US$ | Skin Index |
| 1 | NCB Financial Group Limited | Michael Lee Chin |      1,505,334,073 | $789,880,986.43 | 61.02% |
| 2 | Barita Investments Limited | Paul Simpson |        909,424,571 | $604,852,419.10 | 74.52% |
| 3 | Guardian Holdings Limited | Michael Lee-Chin |        143,335,673 | $546,260,603.41 | 61.78% |
| 4 | Wisynco Group Limited | William Mahfood |      2,782,779,755 | $322,840,995.18 | 74.08% |
| 5 | Wisynco Group Limited | Andrew Mahfood |      2,781,467,722 | $322,688,781.18 | 74.05% |
| 6 | Seprod Limited | Paul B. Scott |        366,772,031 | $170,973,125.76 | 50.00% |
| 7 | PanJam Investment Limited | Stephen B. Facey |        452,539,942 | $170,041,119.46 | 42.45% |
| 8 | PanJam Investment Limited | Paul Facey |        412,964,267 | $155,170,626.37 | 38.73% |
| 9 | Pulse Investments Limited | Kingsley Cooper |      4,816,704,385 | $100,565,821.57 | 73.84% |
| 10 | Lasco Manufacturing Limited | Lascelles A. Chin |      3,247,122,250 | $89,967,237.05 | 78.57% |
| 11 | Jamaica Broilers Group Limited | Robert E. Levy |        346,456,695 | $70,515,395.27 | 28.89% |
| 12 | Fontana Limited | Kevin O'Brien Chang |        978,692,597 | $57,381,388.75 | 78.33% |
| 13 | Fontana Limited | Shinque (Bobby) Chang |        977,946,747 | $57,337,659.07 | 78.27% |
| 14 | Fontana Limited | Anne Chang |        977,946,747 | $57,337,659.07 | 78.27% |
| 15 | FosRich Company Limited | Cecil Foster |      2,009,102,220 | $51,576,525.68 | 40.00% |
| 16 | FosRich Company Limited | Marion Foster |      2,009,102,220 | $51,576,525.68 | 40.00% |
| 17 | Lasco Distributors Limited | Lascelles A. Chin |      2,670,286,708 | $45,407,851.21 | 76.06% |
| 18 | NCB Financial Group Limited | Patrick Hylton |          75,324,136 | $39,524,185.30 | 3.05% |
| 19 | Express Catering Limited | Ian B. Dear |      1,070,221,961 | $36,116,883.66 | 65.36% |
| 20 | Guardian Holdings Limited | Nicholas Lok Jack |            9,426,638 | $35,925,466.80 | 4.06% |
| 21 | NCB Financial Group Limited | Dennis Cohen |          68,088,825 | $35,727,662.86 | 2.76% |
| 22 | Guardian Holdings Limited | Imtiaz Ahamad |            9,358,621 | $35,666,250.05 | 4.03% |
| 23 | Massy Holdings Ltd | Robert Bermudez |          62,660,360 | $32,899,801.25 | 3.17% |
| 24 | Caribbean Producers Jamaica Limited | Mark Hart |        377,217,157 | $28,679,613.20 | 34.29% |
| 25 | Mayberry Investments Limited | Christopher Berry |        471,767,644 | $27,164,457.60 | 39.28% |
| 26 | Mayberry Investments Limited | Konrad Berry |        469,964,310 | $27,060,621.33 | 39.13% |
| 27 | Eppley Limited | Paul. B. Scott |          99,387,684 | $25,135,766.98 | 51.64% |
| 28 | Mailpac Group Limited | Khary Robinson |      1,820,925,211 | $24,149,979.75 | 72.84% |
| 29 | Mailpac Group Limited | Garth Pearce |      1,815,000,000 | $24,071,396.78 | 72.60% |
| 30 | General Accident Insurance Company Limited | Paul B. Scott |        824,999,989 | $23,887,231.85 | 80.00% |
| 31 | Salada Foods Jamaica Limited | Kathryn Lewis |        824,534,775 | $22,574,509.60 | 79.37% |
| 32 | Salada Foods Jamaica Limited | Donovan A. Lewis |        814,698,445 | $22,305,205.82 | 78.42% |
| 33 | Stationery and Office Supplies Limited | David McDaniel |        200,096,400 | $22,228,641.75 | 80.00% |
| 34 | Stationery and Office Supplies Limited | Marjorie McDaniel |        200,096,400 | $22,228,641.75 | 80.00% |
| 35 | Indies Pharma Jamaica Limited | Guna S. Muppuri |      1,042,858,249 | $22,115,720.66 | 78.26% |
| 36 | Indies Pharma Jamaica Limited | Vishnu Muppuri |      1,042,858,249 | $22,115,720.66 | 78.26% |
| 37 | Access Financial Services Limited | Marcus James |        130,202,584 | $21,713,338.99 | 47.43% |
| 38 | JMMB Group Limited | Keith P. Duncan |          88,617,376 | $19,171,124.95 | 4.53% |
| 39 | JMMB Group Limited | Donna Duncan-Scott |          81,791,863 | $17,694,521.06 | 4.18% |
| 40 | Barita Investments Limited | Rita Humphries Lewin |          26,319,240 | $17,504,756.84 | 2.16% |
| 41 | Future Energy Source Company Limited | Hugh Coore |        467,914,110 | $16,712,381.23 | 18.72% |
| 42 | Jamaica Producers Group Limited | Marshal McGowan Hall | 112,178,507 | $16,166,554.58 | 10.00% |
| 43 | Eppley Limited | Melanie Subratie |          62,855,079 | $15,896,442.66 | 32.66% |
| 44 | Future Energy Source Company Limited | Trevor Barnes |        443,970,803 | $15,857,203.62 | 17.76% |
| 45 | Future Energy Source Company Limited | Errol McGaw |        443,077,839 | $15,825,309.82 | 17.72% |
| 46 | Derrimon Trading Company Limited | Derrick Cotterell |      1,125,531,673 | $15,814,111.15 | 24.83% |
| 47 | Paramount Trading (Jamaica) Limited | Hugh Graham |      1,233,966,840 | $15,798,337.71 | 80.00% |
| 48 | Caribbean Producers Jamaica Limited | Thomas Tyler |        200,628,078 | $15,253,642.54 | 18.24% |
| 49 | Jamaica Producers Group Limited | Charles. H. Johnston |        105,157,263 | $15,154,691.19 | 9.37% |
| 50 | Tropical Battery Company Limited | Alexander Melville |      1,016,250,000 | $14,745,724.82 | 78.17% |
| 51 | Future Energy Source Company Limited | Lyden Heaven |        411,454,298 | $14,695,819.04 | 16.46% |
| 52 | Lasco Financial Services Limited | Lascelles A. Chin |        763,704,332 | $14,440,792.73 | 59.65% |
| 53 | Tropical Battery Company Limited | Daniel Melville |        980,000,000 | $14,219,739.56 | 75.38% |
| 54 | Tropical Battery Company Limited | Marc Melville |        975,000,000 | $14,147,189.86 | 75.00% |
| 55 | The Limners and Bards Limited | Kimala Bennett |        730,181,394 | $13,231,623.57 | 77.21% |
| 56 | Mayberry Jamaican Equities Limited | Christopher Berry |        149,082,024 | $12,881,144.80 | 12.41% |
| 57 | Main Event Entertainment Group Limited | Solomon Sharpe |        209,519,590 | $12,366,808.05 | 69.84% |
| 58 | Main Event Entertainment Group Limited | Richard Bair |        209,519,590 | $12,366,808.05 | 69.84% |
| 59 | Regency Petroleum Company Limited | Andrew Williams |      1,148,629,416 | $11,990,860.52 | 80.00% |
| 60 | Massy Holdings Ltd | E Gervase Warner |          21,314,077 | $11,190,949.07 | 1.08% |
| 61 | Spur Tree Spices Jamaica Limited | Harrinarine Mohan Jagnarine |        522,951,387 | $11,055,807.89 | 31.18% |
| 62 | Spur Tree Spices Jamaica Limited | Rani-Devi Badaloo |        522,951,387 | $11,055,807.89 | 31.18% |
| 63 | Jamaican Teas Limited | John Mahfood |        579,140,902 | $9,696,113.96 | 26.83% |
| 64 | Dolla Financial Services Limited | Kadeen Mairs |        502,346,430 | $9,498,807.81 | 20.09% |
| 65 | Cargo Handlers Limited | Mary Jane Fray |        112,911,980 | $9,259,248.81 | 27.13% |
| 66 | Cargo Handlers Limited | Mark Hart |        109,911,980 | $9,013,236.41 | 26.41% |
| 67 | Pulse Investments Limited | Hilary Phillips |        428,506,464 | $8,946,595.26 | 6.57% |
| 68 | Future Energy Source Company Limited | Junior Williams |        232,738,750 | $8,312,676.70 | 9.31% |
| 69 | Berger Paints (Jamaica) Limited | Adam Sabga |        116,023,364 | $8,074,666.82 | 54.13% |
| 70 | Mayberry Jamaican Equities Limited | Konrad Berry |          92,406,639 | $7,984,217.45 | 7.69% |
| 71 | Dolla Financial Services Limited | Ryan Reid |        417,100,000 | $7,886,893.39 | 16.68% |
| 72 | Dolla Financial Services Limited | Michael Banbury |        411,000,000 | $7,771,549.23 | 16.44% |
| 73 | GraceKennedy Limited | Donald G. Wehby |          13,188,477 | $7,206,023.11 | 1.33% |
| 74 | Caribbean Flavours & Fragrances Limited | Derrick Cotterell |        584,653,270 | $6,986,232.97 | 65.02% |
| 75 | Knutsford Express Services Limited | Oliver Townsend |        168,605,680 | $6,982,761.50 | 23.93% |
| 76 | ISP Finance Services Limited | Dennis Smith |          54,517,500 | $6,260,356.06 | 51.92% |
| 77 | JMMB Group Limited | Wayne Sutherland |          28,678,438 | $6,204,177.37 | 1.47% |
| 78 | JMMB Group Limited | Patricia Sutherland |          28,678,438 | $6,204,177.37 | 1.47% |
| 79 | Palace Amusement (1921) Company Limited | Charles "Douglas" Graham |            1,070,248 | $5,972,781.72 | 74.48% |
| 80 | Proven Group Limited | Peter Bunting |          31,720,643 | $5,848,067.52 | 4.18% |
| 81 | Blue Power Group Limited | Dhiru Tanna |        283,108,000 | $5,687,833.32 | 50.11% |
| 82 | Derrimon Trading Company Limited | Monique Cotterell |        400,000,000 | $5,620,139.01 | 8.82% |
| 83 | Everything Fresh Limited | Courtney Pullen |        624,000,000 | $5,571,816.32 | 80.00% |
| 84 | Spur Tree Spices Jamaica Limited | Albert Bailey |        260,473,912 | $5,506,725.10 | 15.53% |
| 85 | Jamaica Producers Group Limited | Katherine .A.J. Moss |          37,610,468 | $5,420,215.51 | 3.35% |
| 86 | Eppley Caribbean Property Fund Limited SCC | Nicholas A. Scott |          17,483,042 | $5,396,106.90 | 12.82% |
| 87 | Eppley Caribbean Property Fund Limited SCC | Melanie M. Subratie |          17,426,411 | $5,378,627.85 | 12.77% |
| 88 | ISP Finance Services Limited | Sunfisher Corporation |          45,832,500 | $5,263,039.74 | 43.65% |
| 89 | Eppley Caribbean Property Fund Limited SCC | Paul B. Scott |          17,007,932 | $5,249,465.12 | 12.47% |
| 90 | Knutsford Express Services Limited | Anthony Copeland |        119,633,320 | $5,091,594.64 | 17.45% |
| 91 | Sagicor Group Jamaica Limited | R. Danny Williams |          12,500,000 | $4,670,591.57 | 0.32% |
| 92 | Caribbean Cream Limited | Matthew G. Clarke |        182,590,874 | $4,627,427.94 | 48.23% |
| 93 | Caribbean Cream Limited | Carol Webster |        181,557,213 | $4,601,231.72 | 47.96% |
| 94 | Mayberry Investments Limited | Gary Peart |          76,478,120 | $4,403,622.58 | 6.37% |
| 95 | Jamaica Producers Group Limited | Jeffrey. McGowan. Hall |          30,199,687 | $4,352,214.17 | 2.69% |
| 96 | Margaritaville (Turks) Limited | Ian B. Dear |          33,163,445 | $4,256,765.18 | 49.13% |
| 97 | Caribbean Cream Limited | Christopher A. Clarke |        158,168,848 | $4,008,496.87 | 41.78% |
| 98 | Barita Investments Limited | James Godfrey |            6,000,000 | $3,990,561.32 | 0.49% |
| 99 | CAC 2000 Limited | Steven Marston |          67,462,522 | $3,756,053.05 | 52.28% |
| 100 | Radio Jamaica Limited | Joseph M. Matalon |        243,635,007 | $3,711,085.57 | 10.06% |
| 101 | Elite Diagnostics Limited | Warren A. Chung |        174,128,149 | $3,601,246.34 | 49.27% |
| 102 | One On One | Ricardo Allen |        432,921,851 | $3,496,132.72 | 22.79% |
| 103 | Future Energy Source Company Limited | Jeremy Barnes |          95,284,475 | $3,403,253.80 | 3.81% |
| 104 | Dolphin Cove Limited | Stafford Burrowes |          37,505,068 | $3,363,674.39 | 9.56% |
| 105 | Edufocal Limited | Gordon Swaby |        228,013,336 | $3,323,429.85 | 35.16% |
| 106 | JFP Limited | Stephen Sirgany |        280,560,000 | $3,168,308.72 | 25.05% |
| 107 | JFP Limited | Metry Seaga |        279,720,000 | $3,158,822.76 | 24.98% |
| 108 | JFP Limited | Richard Sirgany |        279,720,000 | $3,158,822.76 | 24.98% |
| 109 | FosRich Company Limited | Peter Knibb |        120,602,440 | $3,096,037.02 | 2.40% |
| 110 | AMG Packaging & Paper Company Limited | Antonia Hugh |        161,758,590 | $3,079,914.38 | 31.60% |
| 111 | Honey Bun (1982) Limited | Herbert Chong |          54,091,000 | $2,837,560.19 | 11.48% |
| 112 | Honey Bun (1982) Limited | Michelle Chong |          51,691,000 | $2,711,658.57 | 10.97% |
| 113 | Proven Group Limited | Hugh Cecil Hart |  14,172,821 | $2,612,923.52 | 1.87% |
| 114 | Proven Group Limited | Christopher C. Williams |          13,936,626 | $2,569,378.24 | 1.84% |
| 115 | Stanely Motta Limited | Melanie Subratie |          75,782,849 | $2,557,451.11 | 10.00% |
| 116 | Jetcon Corporation Limited | Andrew B. Jackson |        354,711,298 | $2,445,330.77 | 60.79% |
| 117 | Spur Tree Spices Jamaica Limited | Anand James |        115,000,000 | $2,431,235.37 | 6.86% |
| 118 | AMG Packaging & Paper Company Limited | George Hugh |        125,035,763 | $2,380,704.75 | 24.43% |
| 119 | Derrimon Trading Company Limited | Ian Kelly |        169,107,209 | $2,376,015.05 | 3.73% |
| 120 | Jamaica Broilers Group Limited | Christopher Levy |  11,235,763 | $2,286,849.35 | 0.94% |
| 121 | 138 Student Living Jamaica Limited | John Lee |          68,803,832 | $2,258,686.33 | 16.60% |
| 122 | Barita Investments Limited | Phillip Lee | 3,161,072 | $2,102,408.61 | 0.26% |
| 123 | Lumber Depot Limited | Melanie Subratie |        116,189,064 | $2,052,063.64 | 16.45% |
| 124 | Lumber Depot Limited | Paul Scott |        116,189,064 | $2,052,063.64 | 16.45% |
| 125 | Lumber Depot Limited | Dhiru Tanna |        116,189,064 | $2,052,063.64 | 16.45% |
| 126 | Massy Holdings Ltd | Vaughn Martin |            3,811,148 | $2,001,041.99 | 0.19% |
| 127 | Seprod Limited | Richard R. Pandohie |            3,998,231 | $1,863,800.93 | 0.55% |
| 128 | Kingston Properties Limited | Garfield Sinclair |          36,118,806 | $1,837,842.88 | 4.08% |
| 129 | Elite Diagnostics Limited | Neil A. Fong |          86,814,897 | $1,795,469.78 | 24.57% |
| 130 | IronRock Insurance Company Limited | W. David McConnell |        112,231,000 | $1,731,625.56 | 52.44% |
| 131 | IronRock Insurance Company Limited | R. Evan Thwaites |        110,700,000 | $1,708,003.58 | 51.73% |
| 132 | Guardian Holdings Limited | Brent Ford |               436,070 | $1,661,888.18 | 0.19% |
| 133 | Medical Disposables & Supplies Limited | Kurt Boothe |          51,154,333 | $1,602,042.74 | 19.44% |
| 134 | Consolidated Bakeries (Jamaica) Limited | Anthony Chang |        144,766,424 | $1,577,790.10 | 65.00% |
| 135 | GraceKennedy Limited | Frank A. R. James |            2,869,234 | $1,567,714.49 | 0.29% |
| 136 | Medical Disposables & Supplies Limited | Myrtis Boothe |          50,000,000 | $1,565,891.53 | 19.00% |
| 137 | Medical Disposables & Supplies Limited | Winston Boothe |          50,000,000 | $1,565,891.53 | 19.00% |
| 138 | Medical Disposables & Supplies Limited | Nikeisha Boothe |          50,000,000 | $1,565,891.53 | 19.00% |
| 139 | Barita Investments Limited | Mark Myers |            2,316,302 | $1,540,557.53 | 0.19% |
| 140 | CAC 2000 Limited | Colin Roberts |          27,355,291 | $1,523,037.11 | 21.20% |
| 141 | iCreate Limited | Tyrone Wilson |        130,951,563 | $1,521,798.83 | 42.44% |
| 142 | Massy Holdings Ltd | David O'Brien |            2,847,600 | $1,495,131.44 | 0.14% |
| 143 | Proven Group Limited | Garfield Sinclair |            7,945,278 | $1,464,803.92 | 1.05% |
| 144 | Seprod Limited | Patrick Scott |            3,000,000 | $1,398,469.17 | 0.41% |
| 145 | Barita Investments Limited | Carl Domville |            2,061,344 | $1,370,986.60 | 0.17% |
| 146 | PanJam Investment Limited | Paul Hanworth |            3,522,322 | $1,323,506.55 | 0.33% |
| 147 | Caribbean Assurance Brokers Limited | Raymond Walker |        107,100,000 | $1,321,967.00 | 40.80% |
| 148 | Stanley Motta Limited | Jennifer Scott |          37,891,425 | $1,278,725.57 | 5.00% |
| 149 | Sagicor Group Jamaica Limited | Mark Chisholm |            3,304,485 | $1,234,711.98 | 0.08% |
| 150 | Access Financial Services Limited | Neville James | 7,181,722 | $1,197,665.66 | 2.62% |
| 151 | Guardian Holdings Limited | Paul Traboulay | 313,081 | $1,193,169.94 | 0.13% |
| 152 | AMG Packaging & Paper Company Limited | Michelle Chin |          61,893,060 | $1,178,455.66 | 12.09% |
| 153 | Massy Holdings Ltd | Ian Chinapoo |            2,191,589 | $1,150,693.08 | 0.11% |
| 154 | Future Energy Source Company Limited | Vernon James |          31,500,000 | $1,125,078.29 | 1.26% |
| 155 | Massy Holdings Ltd | David Affonso |            2,098,977 | $1,102,067.18 | 0.11% |
| 156 | Massy Holdings Ltd | Julie Avey |            2,060,378 | $1,081,800.79 | 0.10% |
| 157 | Paramount Trading (Jamaica) Limited | Radcliff Knibbs |          83,560,404 | $1,069,814.39 | 5.42% |
| 158 | Jamaica Broilers Group Limited | Ian Parsard |            4,952,925 | $1,008,084.04 | 0.41% |