Anthony H. Ali Goddard Enterprises Limited Businessuite 2021 Top Barbados Chief  Executive Officer           
| | | | | | | | | | |
| --- | --- | --- | --- | --- | --- | --- | --- | --- | --- |
| | | | | | Businessuite 2021 Top Barbados          Chief  Executive Officers                                  % change US$ Profit after Tax | | | | |
| NR | NR | NR | NR | | | | US$000 | US$000 | % |
| 2021 | 2020 | 2019 | 2018 | | Company | Chief Executive Officer | 2021 | 2020 | 2021 Change |
| 1 | 3 | 4 | 3 | BB | Goddard Enterprises Limited | Anthony H. Ali | $11,032 | $2,067 | 433.85% |
| 2 | 1 | | | BB | West India Biscuit Company Limited | Lorenzo Roach | $4,323 | $5,162 | -16.26% |
| 3 | 2 | | | BB | Insurance Corporation Of B'DOS Limited | Geoffrey Scott | $0 | $2,146 | -100.00% |
| | | | | BB | Banks Holdings Limited | | $2,309 | -$19,375 | -111.92% |
| | | | | BB | Cave Shepherd & Company Limited | | $5,019 | -$18,087 | -127.75% |
| | | | | BB | First Caribbean International Limited | | $125,721 | -$158,664 | -179.24% |
Anthony Ali spent most of his career in Canada, where he worked in the areas of Operations, Sales, Marketing, Customer Allegiance and Strategic Planning for a number of Canadian and United States of America Fortune 500 companies. Before joining Goddard, Enterprises Limited in 2013 as Managing Director, Mr. Ali worked with SM Jaleel & Co. Ltd. in Trinidad and Tobago where he served as General Manager from 2010- 2013.
Upon graduating from the University of Toronto in 1988 with a B.Sc. Honours Degree in Chemistry, Mr. Ali worked at National Silicates as a Research Chemist, and later as its Business Development Manager. He completed a post graduate degree in Executive Marketing at the University of Western Ontario in 1992 and several other Leadership and Management programmes.
In 1993, Mr. Ali was selected from 6,000 employees of Abitibi-Price Inc. to participate in a fellowship at McKinsey & Co. In 2005, he joined Thermo Fisher Scientific as Global Director of Operations and Customer Allegiance before moving to Enerworks Inc. where he served as Vice President of Sales, Marketing and Customer Allegiance. Mr. Ali has served on several Boards in the Energy field and is currently a director of Electrical Industries Group Ltd. He is the co-author of several publications.
Chief Executive Report
2021 started much the same way 2020 ended – with the world in the grip of the COVID-19 pandemic. The global financial system has remained resilient through the ongoing economic disruption caused by further waves of the pandemic.
In general, banks are well capitalised and liquid and financial markets are functioning. Financial distress among households and corporations has not been as widespread as initially feared. These positive factors reflect the substantial support provided to household and business incomes by Governments, central banks and regulators. The reforms following the 2008 financial crisis also enhanced the resilience of financial systems.
The economic impact of the pandemic remains a major risk to global financial stability. In the second half of the year, cases of the highly transmissible Delta variant of COVID-19 increased sharply and remain elevated in some economies. With COVID-19 widespread globally, there is a risk of vaccine-resistant or more virulent and transmissible mutations developing. Though the pandemic has somewhat loosened its stranglehold on the world, people around the globe and across nearly every industry continue to feel its impact. Despite the pandemic's persistent global threat, the world's economy is still managing to grow, with the emergence of new businesses and financial markets swelling to an all-time high with global Gross Domestic Product ("GDP") growth exceeding original expectations at 5.4% with China and the United States of America leading this growth.
In the Caribbean, periodic pandemic-induced disruptions hampered economic recovery especially in tourism dependent countries where vaccine rollouts have been slower than anticipated. Despite the pandemic's constant threat, some of our businesses continued to perform well. In particular, the Manufacturing and Building Supplies Divisions performed admirably, given the numerous "pauses" to business, the disruption caused by COVID-19 related labour issues and global supply chain challenges.
The Catering and Ground Handling Division was the most significantly impacted, as international flights to the region were hampered by source market pandemic related disruptions. It was only in the last quarter of the fiscal year, that there was noticeable increase in airlift to the Caribbean region. The Automotive Division had a challenging year with car sales well below those forecasted as reduced discretionary spending capacity and economic uncertainty resulted in consumers being hesitant to commit to large expenses like new cars.
For the financial year ended 30 September 2021, the Group's revenue decreased by 9.3% over the prior year to $749.6 million. This resulted in a decrease in Gross Profit of $36.2 million or 2.7% when expressed as a percentage of sales and 11.7% below the prior year. The continuing COVID-19 pandemic had a significant impact on the Gross Profit particularly in the Catering Division.
The airline business volume for 2021 averaged 30% of the pre-pandemic volume. The good news is that the airline volume increased during the last quarter of 2021 and this trend has continued into the 2022 fiscal period.
Our selling, marketing and administrative expenses were $262.0 million for 2021 compared with $310.8 million in 2020 representing a 15.7% decrease. This dramatic reduction was driven by cost-cutting initiatives undertaken across all Divisions to reduce costs in line with sales and gross profit and to preserve cash due to ongoing pressure because of the pandemic's impact on operations. The prolonged impact on operational performance within the Group forced staff layoffs during the lockdown period. Following the lockdown, such an impact continued to be felt and businesses had to be re-engineered to reflect the reality of reduced revenue. As in 2020, most of the re-engineering took place in the Catering Division which was the most affected in a post COVID-19 environment. Expense reductions were also seen in advertising and promotional expenses, travel and all discretionary spending which were put on hold for the reporting period.
Profit from operations in 2021 increased to $25.6 million compared with $13.1 million in 2020, representing an increase of 94.6%. This improvement was as a result of the cost containment efforts taken in 2020 coupled with improved performance in a number of the operating entities. During the 2021 fiscal year, there were one-time cost reductions due to restructuring. If we exclude these severance costs, then the Profit from operations would have been $26.8 million.
The Profit from operations was again negatively affected by the results of the Catering, Automotive and Shipping Divisions. All other Divisions contributed positively to the overall operating profit during 2021. Other gains/(losses) – net increased by 7.4% from $8.7 million in 2020 to $9.3 million in 2021 and were in line with budgeted expectations.
Our share of Income of associated companies increased year on year by $4.4 million to $15.5 million in 2021 compared with $11.1 million in 2020. This was heavily influenced by our joint venture, Caribbean Distribution Partners Limited ("CDP"), which performed admirably despite the closure of retail groceries in some countries, reduced hours of operations beyond the closures and a significant decrease in hotel and restaurant business. CDP continued to perform exceptionally well in food and beverage distribution.
Looking forward, our strategy has not changed. As we seek to emerge from the effects of the pandemic over the next year, our focus will be on three initiatives:
• Continued focus on cost reduction and cash management;
• Further development and growth in our Manufacturing and Building Supplies Divisions; and
• Diversification in the Catering Division to reduce the dependence on the airline catering business.
The Catering Division, specifically airline catering, is already seeing signs of recovery. During the year, we had success in the area of reducing the dependence on airline catering by growing our industrial catering and ground handling services and developing new services around airport operations and other services that can be offered to the airlines. We are also investing heavily in our Manufacturing Division to ensure that our products retain their reputation as leading brands, while introducing new products and growing our exports to ensure that we maintain market share with high quality goods.
The Company is in a strong cash position and continues to pursue its growth strategy that had been set before the onset of the pandemic.
More information: https://gel-goddard.s3.amazonaws.com/uploads/report/reports_pdfs/168/GEL_Annual_Report_AR2021_Reduced.pdf
The 2023 Businessuite Millionaire Index (BMI)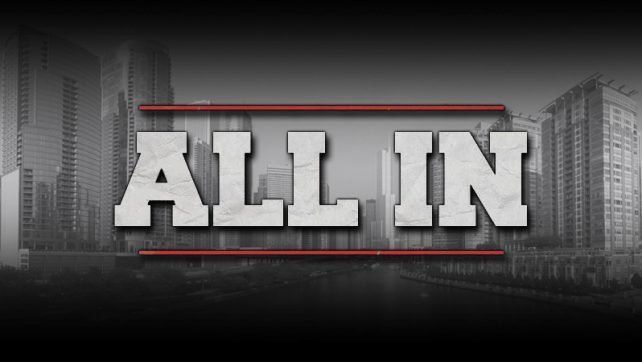 The Businessuite Millionaire Index BMI is an annual ranking of Jamaica's leading Business executives and entrepreneurs based on the US$ value of their equity holdings in publicly listed companies.
These high-level executives and entrepreneurs acquire a significant stake in the shares of the public company they lead, which aligns their personal risk/reward with that of other shareholders.
The goal behind these executives putting 'skin in the game' is to create a corporation that is managed by like-minded individuals whose goal is to improve the company.
The figures are updated at the close of business on the last trading day on the Jamaica Stock Exchange in December.
Stakes in publicly traded companies are valued using the share's closing price on the last trading day in December. Valuations are converted to U.S. dollars at exchange rates on the same December date.
Businessuite strives to provide the most transparent calculations available, and each individual millionaire profile contains a detailed analysis of how that person's fortune is tallied. Publicly available profile information is also provided to enhance the reporting.
The Businessuite Millionaire Index (BMI) is presented along with The Businessuite Skin Index (BSI)
| | | | | | |
| --- | --- | --- | --- | --- | --- |
| BMI Rank | Securities | Executive/Director | Holdings Units | Value US$ | Skin Index |
| 1 | NCB Financial Group Limited | Michael Lee Chin |      1,505,334,073 | $789,880,986.43 | 61.02% |
| 2 | Barita Investments Limited | Paul Simpson |        909,424,571 | $604,852,419.10 | 74.52% |
| 3 | Guardian Holdings Limited | Michael Lee-Chin |        143,335,673 | $546,260,603.41 | 61.78% |
| 4 | Wisynco Group Limited | William Mahfood |      2,782,779,755 | $322,840,995.18 | 74.08% |
| 5 | Wisynco Group Limited | Andrew Mahfood |      2,781,467,722 | $322,688,781.18 | 74.05% |
| 6 | Seprod Limited | Paul B. Scott |        366,772,031 | $170,973,125.76 | 50.00% |
| 7 | PanJam Investment Limited | Stephen B. Facey |        452,539,942 | $170,041,119.46 | 42.45% |
| 8 | PanJam Investment Limited | Paul Facey |        412,964,267 | $155,170,626.37 | 38.73% |
| 9 | Pulse Investments Limited | Kingsley Cooper |      4,816,704,385 | $100,565,821.57 | 73.84% |
| 10 | Lasco Manufacturing Limited | Lascelles A. Chin |      3,247,122,250 | $89,967,237.05 | 78.57% |
| 11 | Jamaica Broilers Group Limited | Robert E. Levy |        346,456,695 | $70,515,395.27 | 28.89% |
| 12 | Fontana Limited | Kevin O'Brien Chang |        978,692,597 | $57,381,388.75 | 78.33% |
| 13 | Fontana Limited | Shinque (Bobby) Chang |        977,946,747 | $57,337,659.07 | 78.27% |
| 14 | Fontana Limited | Anne Chang |        977,946,747 | $57,337,659.07 | 78.27% |
| 15 | FosRich Company Limited | Cecil Foster |      2,009,102,220 | $51,576,525.68 | 40.00% |
| 16 | FosRich Company Limited | Marion Foster |      2,009,102,220 | $51,576,525.68 | 40.00% |
| 17 | Lasco Distributors Limited | Lascelles A. Chin |      2,670,286,708 | $45,407,851.21 | 76.06% |
| 18 | NCB Financial Group Limited | Patrick Hylton |          75,324,136 | $39,524,185.30 | 3.05% |
| 19 | Express Catering Limited | Ian B. Dear |      1,070,221,961 | $36,116,883.66 | 65.36% |
| 20 | Guardian Holdings Limited | Nicholas Lok Jack |            9,426,638 | $35,925,466.80 | 4.06% |
| 21 | NCB Financial Group Limited | Dennis Cohen |          68,088,825 | $35,727,662.86 | 2.76% |
| 22 | Guardian Holdings Limited | Imtiaz Ahamad |            9,358,621 | $35,666,250.05 | 4.03% |
| 23 | Massy Holdings Ltd | Robert Bermudez |          62,660,360 | $32,899,801.25 | 3.17% |
| 24 | Caribbean Producers Jamaica Limited | Mark Hart |        377,217,157 | $28,679,613.20 | 34.29% |
| 25 | Mayberry Investments Limited | Christopher Berry |        471,767,644 | $27,164,457.60 | 39.28% |
| 26 | Mayberry Investments Limited | Konrad Berry |        469,964,310 | $27,060,621.33 | 39.13% |
| 27 | Eppley Limited | Paul. B. Scott |          99,387,684 | $25,135,766.98 | 51.64% |
| 28 | Mailpac Group Limited | Khary Robinson |      1,820,925,211 | $24,149,979.75 | 72.84% |
| 29 | Mailpac Group Limited | Garth Pearce |      1,815,000,000 | $24,071,396.78 | 72.60% |
| 30 | General Accident Insurance Company Limited | Paul B. Scott |        824,999,989 | $23,887,231.85 | 80.00% |
| 31 | Salada Foods Jamaica Limited | Kathryn Lewis |        824,534,775 | $22,574,509.60 | 79.37% |
| 32 | Salada Foods Jamaica Limited | Donovan A. Lewis |        814,698,445 | $22,305,205.82 | 78.42% |
| 33 | Stationery and Office Supplies Limited | David McDaniel |        200,096,400 | $22,228,641.75 | 80.00% |
| 34 | Stationery and Office Supplies Limited | Marjorie McDaniel |        200,096,400 | $22,228,641.75 | 80.00% |
| 35 | Indies Pharma Jamaica Limited | Guna S. Muppuri |      1,042,858,249 | $22,115,720.66 | 78.26% |
| 36 | Indies Pharma Jamaica Limited | Vishnu Muppuri |      1,042,858,249 | $22,115,720.66 | 78.26% |
| 37 | Access Financial Services Limited | Marcus James |        130,202,584 | $21,713,338.99 | 47.43% |
| 38 | JMMB Group Limited | Keith P. Duncan |          88,617,376 | $19,171,124.95 | 4.53% |
| 39 | JMMB Group Limited | Donna Duncan-Scott |          81,791,863 | $17,694,521.06 | 4.18% |
| 40 | Barita Investments Limited | Rita Humphries Lewin |          26,319,240 | $17,504,756.84 | 2.16% |
| 41 | Future Energy Source Company Limited | Hugh Coore |        467,914,110 | $16,712,381.23 | 18.72% |
| 42 | Jamaica Producers Group Limited | Marshal McGowan Hall | 112,178,507 | $16,166,554.58 | 10.00% |
| 43 | Eppley Limited | Melanie Subratie |          62,855,079 | $15,896,442.66 | 32.66% |
| 44 | Future Energy Source Company Limited | Trevor Barnes |        443,970,803 | $15,857,203.62 | 17.76% |
| 45 | Future Energy Source Company Limited | Errol McGaw |        443,077,839 | $15,825,309.82 | 17.72% |
| 46 | Derrimon Trading Company Limited | Derrick Cotterell |      1,125,531,673 | $15,814,111.15 | 24.83% |
| 47 | Paramount Trading (Jamaica) Limited | Hugh Graham |      1,233,966,840 | $15,798,337.71 | 80.00% |
| 48 | Caribbean Producers Jamaica Limited | Thomas Tyler |        200,628,078 | $15,253,642.54 | 18.24% |
| 49 | Jamaica Producers Group Limited | Charles. H. Johnston |        105,157,263 | $15,154,691.19 | 9.37% |
| 50 | Tropical Battery Company Limited | Alexander Melville |      1,016,250,000 | $14,745,724.82 | 78.17% |
| 51 | Future Energy Source Company Limited | Lyden Heaven |        411,454,298 | $14,695,819.04 | 16.46% |
| 52 | Lasco Financial Services Limited | Lascelles A. Chin |        763,704,332 | $14,440,792.73 | 59.65% |
| 53 | Tropical Battery Company Limited | Daniel Melville |        980,000,000 | $14,219,739.56 | 75.38% |
| 54 | Tropical Battery Company Limited | Marc Melville |        975,000,000 | $14,147,189.86 | 75.00% |
| 55 | The Limners and Bards Limited | Kimala Bennett |        730,181,394 | $13,231,623.57 | 77.21% |
| 56 | Mayberry Jamaican Equities Limited | Christopher Berry |        149,082,024 | $12,881,144.80 | 12.41% |
| 57 | Main Event Entertainment Group Limited | Solomon Sharpe |        209,519,590 | $12,366,808.05 | 69.84% |
| 58 | Main Event Entertainment Group Limited | Richard Bair |        209,519,590 | $12,366,808.05 | 69.84% |
| 59 | Regency Petroleum Company Limited | Andrew Williams |      1,148,629,416 | $11,990,860.52 | 80.00% |
| 60 | Massy Holdings Ltd | E Gervase Warner |          21,314,077 | $11,190,949.07 | 1.08% |
| 61 | Spur Tree Spices Jamaica Limited | Harrinarine Mohan Jagnarine |        522,951,387 | $11,055,807.89 | 31.18% |
| 62 | Spur Tree Spices Jamaica Limited | Rani-Devi Badaloo |        522,951,387 | $11,055,807.89 | 31.18% |
| 63 | Jamaican Teas Limited | John Mahfood |        579,140,902 | $9,696,113.96 | 26.83% |
| 64 | Dolla Financial Services Limited | Kadeen Mairs |        502,346,430 | $9,498,807.81 | 20.09% |
| 65 | Cargo Handlers Limited | Mary Jane Fray |        112,911,980 | $9,259,248.81 | 27.13% |
| 66 | Cargo Handlers Limited | Mark Hart |        109,911,980 | $9,013,236.41 | 26.41% |
| 67 | Pulse Investments Limited | Hilary Phillips |        428,506,464 | $8,946,595.26 | 6.57% |
| 68 | Future Energy Source Company Limited | Junior Williams |        232,738,750 | $8,312,676.70 | 9.31% |
| 69 | Berger Paints (Jamaica) Limited | Adam Sabga |        116,023,364 | $8,074,666.82 | 54.13% |
| 70 | Mayberry Jamaican Equities Limited | Konrad Berry |          92,406,639 | $7,984,217.45 | 7.69% |
| 71 | Dolla Financial Services Limited | Ryan Reid |        417,100,000 | $7,886,893.39 | 16.68% |
| 72 | Dolla Financial Services Limited | Michael Banbury |        411,000,000 | $7,771,549.23 | 16.44% |
| 73 | GraceKennedy Limited | Donald G. Wehby |          13,188,477 | $7,206,023.11 | 1.33% |
| 74 | Caribbean Flavours & Fragrances Limited | Derrick Cotterell |        584,653,270 | $6,986,232.97 | 65.02% |
| 75 | Knutsford Express Services Limited | Oliver Townsend |        168,605,680 | $6,982,761.50 | 23.93% |
| 76 | ISP Finance Services Limited | Dennis Smith |          54,517,500 | $6,260,356.06 | 51.92% |
| 77 | JMMB Group Limited | Wayne Sutherland |          28,678,438 | $6,204,177.37 | 1.47% |
| 78 | JMMB Group Limited | Patricia Sutherland |          28,678,438 | $6,204,177.37 | 1.47% |
| 79 | Palace Amusement (1921) Company Limited | Charles "Douglas" Graham |            1,070,248 | $5,972,781.72 | 74.48% |
| 80 | Proven Group Limited | Peter Bunting |          31,720,643 | $5,848,067.52 | 4.18% |
| 81 | Blue Power Group Limited | Dhiru Tanna |        283,108,000 | $5,687,833.32 | 50.11% |
| 82 | Derrimon Trading Company Limited | Monique Cotterell |        400,000,000 | $5,620,139.01 | 8.82% |
| 83 | Everything Fresh Limited | Courtney Pullen |        624,000,000 | $5,571,816.32 | 80.00% |
| 84 | Spur Tree Spices Jamaica Limited | Albert Bailey |        260,473,912 | $5,506,725.10 | 15.53% |
| 85 | Jamaica Producers Group Limited | Katherine .A.J. Moss |          37,610,468 | $5,420,215.51 | 3.35% |
| 86 | Eppley Caribbean Property Fund Limited SCC | Nicholas A. Scott |          17,483,042 | $5,396,106.90 | 12.82% |
| 87 | Eppley Caribbean Property Fund Limited SCC | Melanie M. Subratie |          17,426,411 | $5,378,627.85 | 12.77% |
| 88 | ISP Finance Services Limited | Sunfisher Corporation |          45,832,500 | $5,263,039.74 | 43.65% |
| 89 | Eppley Caribbean Property Fund Limited SCC | Paul B. Scott |          17,007,932 | $5,249,465.12 | 12.47% |
| 90 | Knutsford Express Services Limited | Anthony Copeland |        119,633,320 | $5,091,594.64 | 17.45% |
| 91 | Sagicor Group Jamaica Limited | R. Danny Williams |          12,500,000 | $4,670,591.57 | 0.32% |
| 92 | Caribbean Cream Limited | Matthew G. Clarke |        182,590,874 | $4,627,427.94 | 48.23% |
| 93 | Caribbean Cream Limited | Carol Webster |        181,557,213 | $4,601,231.72 | 47.96% |
| 94 | Mayberry Investments Limited | Gary Peart |          76,478,120 | $4,403,622.58 | 6.37% |
| 95 | Jamaica Producers Group Limited | Jeffrey. McGowan. Hall |          30,199,687 | $4,352,214.17 | 2.69% |
| 96 | Margaritaville (Turks) Limited | Ian B. Dear |          33,163,445 | $4,256,765.18 | 49.13% |
| 97 | Caribbean Cream Limited | Christopher A. Clarke |        158,168,848 | $4,008,496.87 | 41.78% |
| 98 | Barita Investments Limited | James Godfrey |            6,000,000 | $3,990,561.32 | 0.49% |
| 99 | CAC 2000 Limited | Steven Marston |          67,462,522 | $3,756,053.05 | 52.28% |
| 100 | Radio Jamaica Limited | Joseph M. Matalon |        243,635,007 | $3,711,085.57 | 10.06% |
| 101 | Elite Diagnostics Limited | Warren A. Chung |        174,128,149 | $3,601,246.34 | 49.27% |
| 102 | One On One | Ricardo Allen |        432,921,851 | $3,496,132.72 | 22.79% |
| 103 | Future Energy Source Company Limited | Jeremy Barnes |          95,284,475 | $3,403,253.80 | 3.81% |
| 104 | Dolphin Cove Limited | Stafford Burrowes |          37,505,068 | $3,363,674.39 | 9.56% |
| 105 | Edufocal Limited | Gordon Swaby |        228,013,336 | $3,323,429.85 | 35.16% |
| 106 | JFP Limited | Stephen Sirgany |        280,560,000 | $3,168,308.72 | 25.05% |
| 107 | JFP Limited | Metry Seaga |        279,720,000 | $3,158,822.76 | 24.98% |
| 108 | JFP Limited | Richard Sirgany |        279,720,000 | $3,158,822.76 | 24.98% |
| 109 | FosRich Company Limited | Peter Knibb |        120,602,440 | $3,096,037.02 | 2.40% |
| 110 | AMG Packaging & Paper Company Limited | Antonia Hugh |        161,758,590 | $3,079,914.38 | 31.60% |
| 111 | Honey Bun (1982) Limited | Herbert Chong |          54,091,000 | $2,837,560.19 | 11.48% |
| 112 | Honey Bun (1982) Limited | Michelle Chong |          51,691,000 | $2,711,658.57 | 10.97% |
| 113 | Proven Group Limited | Hugh Cecil Hart |  14,172,821 | $2,612,923.52 | 1.87% |
| 114 | Proven Group Limited | Christopher C. Williams |          13,936,626 | $2,569,378.24 | 1.84% |
| 115 | Stanely Motta Limited | Melanie Subratie |          75,782,849 | $2,557,451.11 | 10.00% |
| 116 | Jetcon Corporation Limited | Andrew B. Jackson |        354,711,298 | $2,445,330.77 | 60.79% |
| 117 | Spur Tree Spices Jamaica Limited | Anand James |        115,000,000 | $2,431,235.37 | 6.86% |
| 118 | AMG Packaging & Paper Company Limited | George Hugh |        125,035,763 | $2,380,704.75 | 24.43% |
| 119 | Derrimon Trading Company Limited | Ian Kelly |        169,107,209 | $2,376,015.05 | 3.73% |
| 120 | Jamaica Broilers Group Limited | Christopher Levy |  11,235,763 | $2,286,849.35 | 0.94% |
| 121 | 138 Student Living Jamaica Limited | John Lee |          68,803,832 | $2,258,686.33 | 16.60% |
| 122 | Barita Investments Limited | Phillip Lee | 3,161,072 | $2,102,408.61 | 0.26% |
| 123 | Lumber Depot Limited | Melanie Subratie |        116,189,064 | $2,052,063.64 | 16.45% |
| 124 | Lumber Depot Limited | Paul Scott |        116,189,064 | $2,052,063.64 | 16.45% |
| 125 | Lumber Depot Limited | Dhiru Tanna |        116,189,064 | $2,052,063.64 | 16.45% |
| 126 | Massy Holdings Ltd | Vaughn Martin |            3,811,148 | $2,001,041.99 | 0.19% |
| 127 | Seprod Limited | Richard R. Pandohie |            3,998,231 | $1,863,800.93 | 0.55% |
| 128 | Kingston Properties Limited | Garfield Sinclair |          36,118,806 | $1,837,842.88 | 4.08% |
| 129 | Elite Diagnostics Limited | Neil A. Fong |          86,814,897 | $1,795,469.78 | 24.57% |
| 130 | IronRock Insurance Company Limited | W. David McConnell |        112,231,000 | $1,731,625.56 | 52.44% |
| 131 | IronRock Insurance Company Limited | R. Evan Thwaites |        110,700,000 | $1,708,003.58 | 51.73% |
| 132 | Guardian Holdings Limited | Brent Ford |               436,070 | $1,661,888.18 | 0.19% |
| 133 | Medical Disposables & Supplies Limited | Kurt Boothe |          51,154,333 | $1,602,042.74 | 19.44% |
| 134 | Consolidated Bakeries (Jamaica) Limited | Anthony Chang |        144,766,424 | $1,577,790.10 | 65.00% |
| 135 | GraceKennedy Limited | Frank A. R. James |            2,869,234 | $1,567,714.49 | 0.29% |
| 136 | Medical Disposables & Supplies Limited | Myrtis Boothe |          50,000,000 | $1,565,891.53 | 19.00% |
| 137 | Medical Disposables & Supplies Limited | Winston Boothe |          50,000,000 | $1,565,891.53 | 19.00% |
| 138 | Medical Disposables & Supplies Limited | Nikeisha Boothe |          50,000,000 | $1,565,891.53 | 19.00% |
| 139 | Barita Investments Limited | Mark Myers |            2,316,302 | $1,540,557.53 | 0.19% |
| 140 | CAC 2000 Limited | Colin Roberts |          27,355,291 | $1,523,037.11 | 21.20% |
| 141 | iCreate Limited | Tyrone Wilson |        130,951,563 | $1,521,798.83 | 42.44% |
| 142 | Massy Holdings Ltd | David O'Brien |            2,847,600 | $1,495,131.44 | 0.14% |
| 143 | Proven Group Limited | Garfield Sinclair |            7,945,278 | $1,464,803.92 | 1.05% |
| 144 | Seprod Limited | Patrick Scott |            3,000,000 | $1,398,469.17 | 0.41% |
| 145 | Barita Investments Limited | Carl Domville |            2,061,344 | $1,370,986.60 | 0.17% |
| 146 | PanJam Investment Limited | Paul Hanworth |            3,522,322 | $1,323,506.55 | 0.33% |
| 147 | Caribbean Assurance Brokers Limited | Raymond Walker |        107,100,000 | $1,321,967.00 | 40.80% |
| 148 | Stanley Motta Limited | Jennifer Scott |          37,891,425 | $1,278,725.57 | 5.00% |
| 149 | Sagicor Group Jamaica Limited | Mark Chisholm |            3,304,485 | $1,234,711.98 | 0.08% |
| 150 | Access Financial Services Limited | Neville James | 7,181,722 | $1,197,665.66 | 2.62% |
| 151 | Guardian Holdings Limited | Paul Traboulay | 313,081 | $1,193,169.94 | 0.13% |
| 152 | AMG Packaging & Paper Company Limited | Michelle Chin |          61,893,060 | $1,178,455.66 | 12.09% |
| 153 | Massy Holdings Ltd | Ian Chinapoo |            2,191,589 | $1,150,693.08 | 0.11% |
| 154 | Future Energy Source Company Limited | Vernon James |          31,500,000 | $1,125,078.29 | 1.26% |
| 155 | Massy Holdings Ltd | David Affonso |            2,098,977 | $1,102,067.18 | 0.11% |
| 156 | Massy Holdings Ltd | Julie Avey |            2,060,378 | $1,081,800.79 | 0.10% |
| 157 | Paramount Trading (Jamaica) Limited | Radcliff Knibbs |          83,560,404 | $1,069,814.39 | 5.42% |
| 158 | Jamaica Broilers Group Limited | Ian Parsard |            4,952,925 | $1,008,084.04 | 0.41% |