Airbnb Rolls Out Full Refund Policy For Reservations Across The Globe In Light Of Coronavirus Pandemic.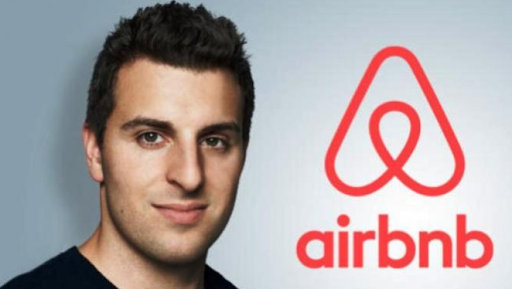 Bloomberg.com is reporting that Airbnb Inc. has rolled out a full refund policy for reservations across the globe in light of the coronavirus pandemic.
The San Francisco-based company said it will extend its virus-related cancellation policy to every country in the world, allowing hosts and guests to cancel reservations with no charge or penalty.
The policy applies to existing reservations made on or before March 14, with a check-in date up to April 14, the company said in a statement Saturday.
Airbnb's Chief Executive Officer Brian Chesky said in a tweet as the company issued the statement on its cancellation policy that they don't want guests to feel like they have to travel because they cannot get their money back and in response to the extraordinary events and global disruption to travel caused by COVID-19.
As the outbreak brings travel to a grinding halt across the world, Airbnb faced mounting pressure to extend its refund policy beyond China, Italy and South Korea.
The late-stage startup has been fielding complaints from angry guests who have been forced to cancel travel plans beyond these three countries and have been denied a refund.
After U.S. President Donald Trump limited travel from most of Europe last week, Airbnb added the U.S. — its biggest market — to the list.
The new policy will, however, exclude domestic travel in mainland China, which is expected to return to normal rules on April 1.
Unlike big hotel chains, Airbnb is a two-way platform, which means for every guest cancellation it approves, there is a host at the other end who winds up out of pocket.
Over the coming weeks, Airbnb said it would build tools and initiatives to support its hosts during the pandemic.
Paid Driverless Taxis Get Green Light From California Regulators.
They're finally here. Paid driverless taxis got the green light last week from California regulators. Soon, Waymo and Cruise will start charging San Francisco passengers for rides in a car with no driver, at any time of day or night.
It's easy to forget how far-fetched this would have seemed even a few years ago, when Uber Technologies Inc. sold off its embattled self-driving unit and most autonomous cars struggled to make left turns. But gradually, General Motors Co.'s Cruise and Alphabet Inc.'s Waymo and built out their self-driving fleets in San Francisco. Previously, the companies could offer driverless rides for free across the city, but only Cruise could charge for rides and under limited circumstances.
Now, both companies will be able to offer self-driving taxis 24/7 to the paying public, clearing the way to make robotaxis a real business. Though many hurdles remain to mass adoption, the City by the Bay will soon become a test case for a new kind of transportation business model.
In an interview with Bloomberg Television, Cruise Chief Executive Officer Kyle Vogt spoke of the development in lofty terms: "It's a signal for California that we are going to prioritize progress, versus accepting the tragedy of the status quo on our roads today."
For those looking for a ride, Waymo says it will start charging for trips in the coming weeks. The company will also begin accepting more riders from its waitlist, which now stretches beyond 100,000. The pricing will be competitive with ride-hail services, it said.
Cruise plans to initially charge for rides between 9 p.m. and 5:30 a.m. across the city (it previously charged for rides only in certain areas). Cruise's waitlist also stretches into the tens of thousands.
The expansion of robotaxis will add fuel to the debate on how cities need to evolve to cope with mixed traffic. Waymo and Cruise both have hundreds of self-driving cars in operation, and each has emphasized that expansion should be incremental, slow and careful.
There's reason for both hope and caution. Analysts at BloombergNEF found that in California the vast majority of collisions involving an autonomous vehicle appear not to have been the robotaxi's fault. Rear-ended collisions were quite common. No human injuries or property damage were reported in 90% of the collisions that occurred while the AV was in self-driving mode.
Still, some people who testified at the public hearing prior to the vote raised concerns about the volume of robotaxis on streets and many labeled the little electric cars as a nuisance. The Teamsters Union, which represents drivers across industries, characterized regulators' decision as "complete disregard for public safety."
One statistic does needs to improve: The number of injuries per mile traveled by autonomous vehicles in California is four times higher than the national human average, according to BloombergNEF analysis. However, the sample size is small and the cars drive almost entirely in cities, where collisions are more likely.
For now, the California decision will be viewed as a major milestone for driverless vehicles. It's also notable that it happened in San Francisco, which has a well-worn reputation for exporting innovation to the rest of the world. As a city resident, I've been enjoying riding in Waymos and Cruises for months. One day, maybe the rest of the world will, too. —Ed Ludlow Bloomberg