Access Financial Services Appoints New Chairman, Board Members, and Makes Changes to its Senior Leadership Structure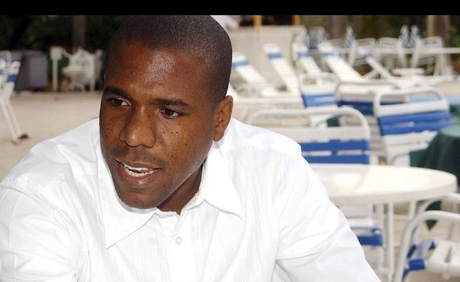 Access Financial Services Limited (AFS) has advised on the appointments of a new Chairman, Board Members and changes to its senior leadership structure, as follows:
Board Changes
Access Financial Services Limited (AFS) is pleased to announce the appointment of Mr. Christopher Williams as Chairman of the Board of Directors effective June 19, 2020. Mr. Williams previously served as a Non-Independent Director. His appointment results from the retirement of the previous Chairman Mr. Rex James from the Board of Directors on June 19, 2020 a post he held since January 2015. During his tenure, Mr. James provided strong leadership and direction resulting in the growth of the Company during an important period of its development.
In addition, AFS would also like to express its gratitude to Mr. Norman Reid, who resigned from the Board of Directors effective June 19, 2020 due to increased personal and corporate obligations. Mr. Reid served the Board of Directors over the past four (4) years and diligently executed his duties as the Chairman of the Audit Committee. The Board of Directors and staff would like to thank Mr. James and Mr. Reid for their involvement with AFS and wish for them all the best in their future endeavours.
Following on the changes, the Board has also approved the appointment of two (2) Independent Directors effective June 19, 2020:
Appointment of Directors
• Miss Justine Collins, an Attorney at Law, at the law firm Hart Muirhead Fatta, specializing in Commercial and Corporate Law. Miss Collins is a member of the Caribbean Blockchain Alliance, the Jamaican Chapter of the Internet Society, the Computer Society of Jamaica, and the Commonwealth Lawyers Association.
• Mr. Michael Shaw, an experienced banking executive, with local and international experience who brings a wealth of knowledge in sales management, risk management and governance practices. Mr. Shaw currently serves on the boards of several private and public sector companies.
In keeping with the strategic focus to strengthen the senior leadership structure of AFS, the Board is pleased to announce the following changes effective July 1, 2020:
Senior Leadership Changes
• Mr. Marcus James, the Founder and Chief Executive Officer of AFS, will now assume the position of Group Chief Executive Officer. In his new role, Mr. James will have direct responsibility for the execution of expansion and acquisition strategies, and extracting synergies across the Group's operations in Jamaica and its wholly-owned subsidiary, Embassy Loans Inc., based in Florida, United States of America.
• Mr. Frederick Williams who joined AFS in October 2019 as Chief Operating Officer, has been promoted to General Manager. In this role, Mr. Williams will be charged with the day to day leadership and management of AFS, with a special focus on digital transformation and improved operational efficiencies in serving the needs of customers in the microfinance industry. Mr. Williams is a Chartered Accountant with extensive experience in accounting, strategic planning, business reengineering, and risk management in the financial services industry.
*************
About Access Financial Services Limited
Access Financial Services (AFS) is a leading microfinance institution in Jamaica with an island-wide presence. The Company offers a wide range of business and personal loans to the microfinance sector; a sector which contributes significantly to economic growth. AFS was incorporated in 2000 and was the first company to list on the Junior Market of the Jamaica Stock Exchange (JSE) in 2009. The Company also operates its wholly owned subsidiary Embassy Loans Inc., located in Florida, USA.
Dawgen Global and NeedStreet Web Technologies Join Forces to Transform Healthcare in the Caribbean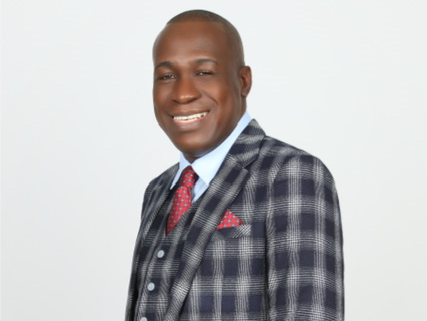 Dawgen Global, a renowned multidisciplinary professional service firm specializing in innovative business solutions, is proud to announce its partnership with
NeedStreet Web Technologies Pvt Ltd. as the authorized reseller of ContinuousCareTM, an innovative telemedicine and telehealth software platform, across numerous Caribbean nations.
The collaboration between Dawgen Global and NeedStreet marks a significant milestone in healthcare provision for the Caribbean region. ContinuousCare's groundbreaking capabilities are set to revolutionize healthcare delivery, ensuring communities have uninterrupted access to vital healthcare services. By connecting medical practitioners, governments, and other stakeholders, this software is poised to transform healthcare accessibility throughout the Caribbean.

Dr. Dawkins Brown, the Executive Chairman of Dawgen Global, expressed his enthusiasm for the partnership, stating, "Our collaboration with NeedStreet represents a transformative leap in health care provision for the Caribbean. We are truly excited to bring ContinuousCare's capabilities to medical practitioners, governments, and other stakeholders. This software will revolutionize healthcare delivery, ensuring our communities have constant, reliable access to vital healthcare services."
ContinuousCareTM, developed by NeedStreet Web Technologies, is a comprehensive telemedicine and telehealth software solution that empowers healthcare providers to connect with their patients and efficiently manage their practices online. This robust platform encompasses various essential features, including practice marketing, reputation management, patient engagement, telehealth services, and practice management tools.
The software's  feature set includes a marketing-ready website integrated with online appointments for both in-person and telehealth visits, online payment processing, and telehealth features such as video calls, asynchronous telehealth consultations, and remote patient monitoring. The integrated patient portal enables patients to access and update their health data and engage in telehealth sessions with their healthcare providers. Additionally, providers benefit from a comprehensive admin console that streamlines practice management and automates patient engagement through various channels, including SMS, email, WhatsApp, and push notifications. To ensure seamless connectivity on the go, both patients and providers can access mobile apps, and the platform seamlessly
integrates with a range of Bluetooth and server-based health devices, allowing patients to automatically send their health data to their providers.
ContinuousCareTM is also set to incorporate cutting-edge generative AI technologies from OpenAI, the company behind ChatGPT, which will introduce a range of AI-based features to further enhance the platform's capabilities.
Ms. Chenju Venugopal, Director of Customer Development at NeedStreet Web Technologies, expressed her excitement about the partnership, stating, "This collaboration signifies a shared commitment to improving patient care through technological innovation. We are thrilled to work alongside Dawgen Global to empower healthcare providers with the tools they need to manage and monitor their patients remotely."
By securely connecting healthcare providers and patients, ContinuousCareTM enhances the understanding of personalized healthcare needs and facilitates the interpretation of health data.
This powerful software platform offers health practitioners in the Caribbean region an effective, convenient, and responsive solution to support chronic patients.
With the expansion of ContinuousCareTM across numerous Caribbean nations, including the Bahamas, Jamaica, Barbados, Bermuda, St. Kitts and Nevis, St. Lucia, Antigua, Turks and Caicos, British Virgin Islands, US Virgin Islands, Guyana, Puerto Rico, Cayman Islands, Trinidad & Tobago, Dominica, Belize, Bahamas, and St. Vincent and the Grenadines, Dawgen Global and NeedStreet Web Technologies are driving a transformative shift in healthcare accessibility throughout the region.
About Dawgen Global
Dawgen Global is a multidisciplinary professional service firm that provides innovative business solutions to a diverse clientele. With a commitment to excellence, Dawgen Global specializes in delivering cutting-edge services across various industries, ranging from finance and technology to healthcare and beyond
About NeedStreet Web Technologies Pvt Ltd
Founded in 2011, NeedStreet is an Indian corporation dedicated to providing innovative technology solutions in various domains. Their ContinuousCareTM platform is designed to enhance the healthcare delivery system, promoting better accessibility, and patient engagement.