2016 Businessuite #1 Jamaica CEO – Michelle Chong Chief Executive Officer Honey Bun (1982) Limited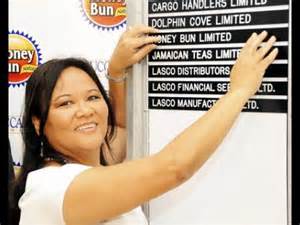 | | | | | | | |
| --- | --- | --- | --- | --- | --- | --- |
| | | Businessuite  #1 CEO  Jamaica                                Jnr Market –                                % change in  US$ Profit after Tax |   |   |   |   |
| Rank |   |   | US$000 | US$000 | | % |
| 2016 | Chief Executive Officer | Company | 2015 | 2014 |   | change |
| 1 | Michelle Chong | Honey Bun (1982) Limited | $567 | $231 |   | 145.18% |
Michelle Chong, together with her husband, Chairman of the Company Herbert Chong, is a founder of the Company. She is also the Chief Executive Officer responsible for strategic planning and day-to-day operations. A graduate of York University of Toronto, Canada, she gained a Bachelor of Arts degree and is also trained as a certified HACCP consultant through BRI International, Canada and the Bureau of Standards Jamaica. Michelle has been the major strategic force behind Honey Bun since its acquisition.
Mrs. Chong's strength include finding opportunities in challenges, strategic planning, team building and process engineering systems that create value and add consistency to manufacturing. Her passion for development of human resources has created a unique and dynamic culture that continues to be one of Honey Bun's key competitive features.
Company Profile
Honey Bun (1982) Limited is a limited liability company incorporated under the laws of Jamaica. Its principal activities comprise the manufacture and distribution of baked products to the local and export market.
The Company's shares were listed on the Junior Market of the Jamaica Stock Exchange (JSE) on 3 June 2011.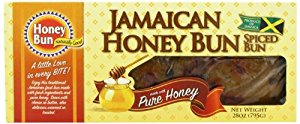 Financial Review
The Results for the Financial Year 2015 show increase in sales of 19% while profits increased by 213%. The increases in sales are attributable to a strategic restructure of the sales department and the continuous improvement in the quality of products. Profit increases are also attributable to general improvement in efficiencies in all operations.
Year over year administration expenses increased by 9%
Sales and Distribution expenses increased by 10%
As a percentage of sales, 2015 sales and distribution costs were 13% when compared to 15% of sales in 2014
Overall cost of sales was reduced to 57.2% of sales or a reduction of 1.8% when compared to 2014.
Reduction in utilities and improved inventory management were primarily responsible for cost reductions.
Further reductions were seen in property rental and security. These were made possible by the purchase of the new properties.
Gross profits increased by 24.7% or over $75 million while Profits after tax increased by $45 million – an increase of 213%. Financial costs increased by 19% as a result of a loan taken to facilitate the purchase of the new property in 2014.
Export plans remain a priority. Exports increased by 31% over prior year.
For the year 2015, Honey Bun developed 2 new quality products under its new Island Bite brand. These are Coconut Cookies and Brownie Bites. Sales of new sliced bread increased as a result of its quality. These products have been extremely popular and will increase sales in the future.
Edited from the 2015 Annual Report.
To view full report click HERE
Businessuite 2023 Top 100 Caribbean Companies – US$ Revenue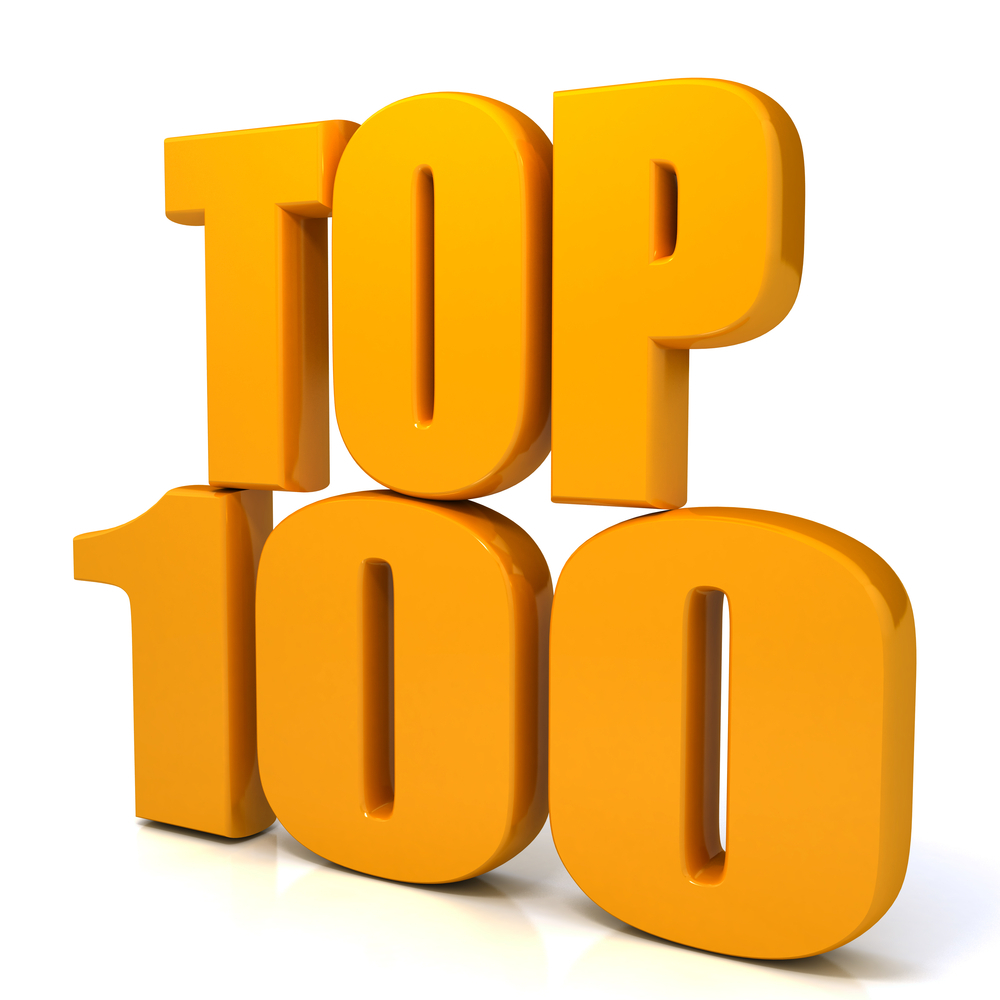 | | | | | | |
| --- | --- | --- | --- | --- | --- |
| | | Businessuite 2023 Top 100 Caribbean Companies – US$  Revenue        | | | |
| | | | | | |
| | | | US$000 | | US$000 |
| 2023 | | Company | 2022 | | 2021 |
| 1 | TT | Massy Holdings Limited | $1,824,063 | | $1,653,484 |
| 2 | TT | Guardian Holdings Limited | $1,068,271 | | $1,041,146 |
| 3 | JA | NCB Financial Group Ltd. | $997,548 | | $780,871 |
| 4 | TT | ANSA Mc Al Limited | $962,452 | | $887,023 |
| 5 | JA | GraceKennedy Limited | $953,105 | | $833,773 |
| 6 | TT | Republic Financial Holdings Limited | $900,276 | | $862,188 |
| 7 | JA | Sagicor Group Jamaica Limited | $647,516 | | $661,298 |
| 8 | JA | Jamaica Broilers Group Limited | $609,247 | | $479,660 |
| 9 | TT | Agostini's Limited | $604,219 | | $536,127 |
| 10 | BB | First Caribbean International Limited | $599,280 | | $543,052 |
| 11 | JA | Seprod Limited | $523,017 | | $282,954 |
| 12 | BB | Goddard Enterprises Limited | $484,416 | | $378,583 |
| 13 | JA | Supreme Ventures Limited | $339,186 | | $283,530 |
| 14 | TT | First Citizens Group Limited | $315,429 | | $318,201 |
| 15 | JA | Productive Business Solutions Limited | $311,997 | | $223,997 |
| 16 | TT | Trinidad Cement Limited | $304,016 | | $281,801 |
| 17 | JA | Scotia Group Jamaica Ltd. | $285,363 | | $243,780 |
| 18 | TT | Scotiabank Trinidad & Tobago Limited | $279,948 | | $257,089 |
| 19 | JA | Wisynco Group Limited | $260,368 | | $205,148 |
| 20 | JA | JMMB Group Limited | $240,488 | | $176,396 |
| 21 | JA | Jamaica Producers Group Limited | $193,387 | | $161,330 |
| 22 | GY | Banks DIH Ltd. | $190,431 | | $179,335 |
| 23 | EC |  The West Indies Oil Company Ltd. | $181,450 | | $123,036 |
| 24 | JA | Caribbean Cement Company Limited | $172,289 | | $153,717 |
| 25 | TT | Prestige Holdings Limited | $162,997 | | $105,811 |
| 26 | JA | Lasco Distributors Limited | $155,619 | | $130,802 |
| 26 | TT | Angostura Holdings Limited | $151,904 | | $136,939 |
| 27 | GY | Demerara Distillers Ltd. (Group) | $150,868 | | $138,271 |
| 28 | EC | St. Lucia Electricity Services Ltd. | $147,634 | | $109,179 |
| 29 | JA | Derrimon Trading Company Limited | $122,831 | | $114,416 |
| 30 | JA | Caribbean Producers Jamaica Ltd. | $119,960 | | $58,178 |
| 31 | JA | Carreras Limited | $108,195 | | $101,586 |
| 32 | TT | The West Indian Tobacco Company Limited | $106,798 | | $126,635 |
| 33 | TT | ANSA Merchant Bank Limited (Group) | $106,335 | | $171,745 |
| 34 | JA | General Accident Insurance Co Ja | $100,785 | | $90,011 |
| 35 | EC | Grenada Electricity Services Limited | $88,601 | | $66,027 |
| 36 | JA | Future Energy Source Company | $84,494 | | $37,764 |
| 37 | TT | National Flour Mills Limited | $78,585 | | $65,624 |
| 38 | GY | Republic Bank Guyana Ltd. | $65,024 | | $59,504 |
| 39 | JA | Transjamaican Highway Limited | $65,006 | | $52,755 |
| 40 | JA | Lasco Manufacturing Limited | $63,223 | | $52,990 |
| 41 | JA | Kingston Wharves Limited | $63,191 | | $55,929 |
| 42 | JA | Barita Investments Limited | $59,692 | | $52,333 |
| 43 | EC | S. L. Horsford & Co Ltd. | $54,629 | | $48,501 |
| 44 | TT | PLIPDECO Limited | $53,667 | | $47,567 |
| 45 | TT | One Caribbean Media Limited | $48,400 | | $45,715 |
| 46 | JA | Mayberry Investments Limited | $46,423 | | $28,923 |
| 47 | JA | Proven Investments Jamaica Limited | $45,971 | | $29,498 |
| 48 | TT | National Enterprises Limited | $45,157 | | $4,945 |
| 49 | JA | Fontana Limited | $42,297 | | $33,219 |
| 50 | EC | Dominica Electricity Services | $41,567 | | $34,092 |
| 51 | EC | St. Kitts Nevis Anguilla Trading & Development Company | $40,298 | | $42,856 |
| 52 | TT | Unilever Caribbean Limited | $37,780 | | $34,649 |
| 53 | JA | Mayberry Jamaican Equities Limited | $36,317 | | $18,465 |
| 54 | JA | Radio Jamaica Limited | $36,252 | | $36,825 |
| 55 | BB | Insurance Corporation Of B'DOS Limited | $36,092 | | $52,196 |
| 56 | BB | West India Biscuit Compant Limited | $33,545 | | $30,712 |
| 57 | GY | Guyana Bank for Trade & Industry Ltd. | $32,302 | | $27,787 |
| 58 | GY | Demerara Bank Limited | $30,279 | | $27,104 |
| 59 | EC | East Caribbean Financial Holding Company | $29,691 | | $27,271 |
| 60 | EC | Republic Bank (Grenada) Limited | $25,499 | | $24,169 |
| 61 | TT | Trinidad and Tobago NGL Limited | $24,820 | | $28,881 |
| 62 | EC | St. Kitts-Nevis-Anguilla National Bank Ltd. | $23,418 | | $22,971 |
| 63 | EC | Grenada Co-operative Bank Ltd. | $23,220 | | $21,265 |
| 64 | GY | Sterling Products Limited | $22,800 | | $20,046 |
| 65 | TT | LJ Williams Limited | $22,536 | | $22,483 |
| 66 | JA | FosRich Company Limited | $22,492 | | $15,160 |
| 67 | JA | Berger Paints Jamaica Limited | $21,977 | | $20,041 |
| 68 | GY | Citizens Bank Guyana Inc. | $21,796 | | $18,034 |
| 69 | EC | Bank of St. Vincent and the Grenadines | $20,158 | | $18,811 |
| 70 | JA | Honey Bun (1982) Limited | $19,693 | | $13,833 |
| 71 | JA | Everything Fresh Limited | $17,597 | | $10,412 |
| 72 | JA | Tropical Battery Company Limited | $17,506 | | $12,877 |
| 73 | TT | Guardian Media Limited | $17,373 | | $15,559 |
| 74 | JA | Lasco Financial Services Limited | $16,750 | | $14,785 |
| 75 | JA | Jamaican Teas Limited | $16,464 | | $14,638 |
| 76 | JA | Victoria Mutual Investments Limited – Group | $15,918 | | $11,968 |
| 77 | JA | PanJam Investment Limited | $15,677 | | $27,716 |
| 78 | BB | Cave Shepherd & Company Limited | $15,536 | | $13,833 |
| 79 | JA | Dolphin Cove Limited | $15,114 | | $7,640 |
| 80 | JA | Wigton Windfarm Limited | $14,793 | | $13,213 |
| 81 | JA | Key Insurnace Company Limited | $14,787 | | $12,347 |
| 82 | JA | Express Catering Limited | $14,241 | | $4,412 |
| 83 | JA | Caribbean Cream Limited | $13,907 | | $12,059 |
| 84 | JA | Access Financial Services Ltd. Group | $13,193 | | $11,729 |
| 85 | JA | Stationery & Office Supplies Limited | $11,657 | | $7,253 |
| 86 | TT | Endeavour Holdings Limited | $11,621 | | $12,586 |
| 87 | JA | Paramount Trading (Jamaica) Limited | $11,449 | | $9,269 |
| 88 | JA | Mailpac Group Limited | $11,246 | | $11,734 |
| 89 | JA | Lumber Depot Limited | $10,495 | | $9,216 |
| 90 | JA | Main Event Entertainment Group Ltd | $10,329 | | $4,890 |
| 91 | JA | Sygnus Credit Investments Limited – Group | $9,773 | | $11,125 |
| 92 | JA | First Rock Real Estate Investments Limited | $9,359 | | $5,300 |
| 93 | JA | Consolidated Bakeries Jamaica Limited | $9,111 | | $6,962 |
| 94 | JA | The Limners and Bards Limited | $8,967 | | $7,913 |
| 95 | JA | Salada Foods Jamaica Limited | $8,912 | | $7,671 |
| 96 | JA | 138 Student Living Jamaica Limited | $7,908 | | $5,243 |
| 97 | JA | Jamaica Stock Exchange Limited | $7,566 | | $6,435 |
| 98 | JA | Knutsford Express Limited | $7,426 | | $4,058 |
| 99 | JA | CAC 2000 Limited | $7,407 | | $6,744 |
| 100 | JA | IronRock Insurance Company Limited | $7,363 | | $5,682 |
| 101 | JA | Spur Tree Spices Jamaica Limited | $6,858 | | $5,543 |
| 102 | JA | AMG Packaging & Paper Company | $6,640 | | $4,552 |
| 103 | JA | Indies Pharma Jamaica Limited | $6,250 | | $5,460 |
| 104 | JA | Pulse Investments Limited | $6,205 | | $5,204 |
| 105 | JA | Portland JSX Limited | $5,584 | | $3,067 |
| 106 | JA | Image Plus Consultants Limited | $5,184 | | |
| 107 | JA | Caribbean Flavours & Fragrances Ltd | $5,149 | | $4,344 |
| 108 | JA | Dolla Financial Services Limited | $4,933 | | $2,444 |
| 109 | JA | Regency Petroleum Co. Limited | $4,542 | | |
| 110 | JA | Sygnus Real Estate Finance Limited – Group | $4,425 | | $6,940 |
| 111 | JA | Palace Amusement Company (1921) Limited | $4,328 | | $682 |
| 112 | JA | Elite Diagnostic Limited | $4,162 | | $3,268 |
| 113 | JA | Blue Power Group Limited | $3,510 | | $3,443 |
| 114 | JA | Kingston Properties Limited – Group | $3,481 | | $3,133 |
| 115 | JA | Caribbean Assurance Brokers Limited | $3,374 | | $2,986 |
| 116 | JA | Stanley Motta Limited | $3,330 | | $3,176 |
| 117 | JA | JFP Limited | $3,177 | | $1,507 |
| 118 | JA | Cargo Handlers Limited | $3,150 | | $2,175 |
| 119 | JA | Eppley Limited | $2,923 | | $2,493 |
| 120 | JA | ISP Financial Services Limited | $2,876 | | $2,799 |
| 121 | JA | Magaritaville Ltd | $2,618 | | $48 |
| 122 | JA | Ttech Limited | $2,495 | | $2,529 |
| 123 | JA | One On One Educatinal Services Limited | $1,780 | | $1,733 |
| 124 | TT | CinemaONE Limited | $1,433 | | $308 |
| 125 | JA | Edufocal Limited | $1,250 | | $1,194 |
| 126 | JA | GWEST Corporation Limited | $975 | | $729 |
| 127 | JA | Sterling Investments Limited | $830 | | $1,892 |