NCB Financial Group Ltd. Businessuite 2021 #1 Jamaica Main Market Company – US$ Profit after Tax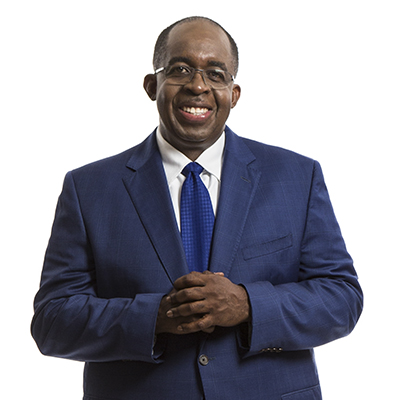 | | | | | | | | | |
| --- | --- | --- | --- | --- | --- | --- | --- | --- |
| | | | | | | Businessuite 2021 #1 Jamaica Main Market Company – US$ Profit after Tax | | |
| NR | NR | NR | NR | NR | | | US$000 | US$000 |
| 2021 | 2020 | 2019 | 2018 | 2017 | | Company | 2021/2020 | 2020/2019 |
| 1 | 1 | 1 | 1 | 1 | JA | NCB Financial Group Ltd. | $188,457 | $235,083 |
NCBFG is the non-operating financial holding company for three direct subsidiaries, namely: National Commercial Bank Jamaica Limited ("NCBJ"), NCB Global Holdings Limited ("NCBGH") and Clarien Group Limited ("CGL").
NCB Financial Group operates in the financial services industry, providing products and services in banking, insurance and investment management through 21 territories across the Caribbean. The NCB Financial Group is also one of the largest financial conglomerates in Jamaica and the Caribbean, measured by profitability and total assets.
Through seven business segments, a wide range of products and services are offered to customers.
These products and services include loans, deposits, electronic banking, payment services, structured finance, trade finance, foreign exchange, wealth management, pension fund management, annuities, trust and general, health & life insurance services.
Customers may also gain access to our products and services via our online platforms or mobile apps. Self-service Jamaican banking options are also available via digital channels accessible through financial kiosks and Intelligent ABMs at our Bank on the Go locations.
NCBFG remains committed to delivering superior value for customers through
various digital channels to ensure a delightful customer experience.
NCBFG is listed on both the Jamaica and Trinidad & Tobago Stock Exchanges. More details on the Company may be found on our website at www.myncb.com.
2020 Performance Overview
Following the attainment of the main targets set under our strategic plan, NCB 2.0 by 2020, faster | simpler| stronger, ahead of schedule, we embarked on a new and exciting transformation journey to drive financial value, improve customer experience and satisfaction and boost organisational health across
the Group.
The implementation of our NCB Accelerate 2024 Programme provides a roadmap to meeting our goals by the development of several strategic initiatives through the collaboration of team members across the organisation.
Our new strategy seeks to strengthen the Group's position as we fully integrate our subsidiaries to create a regional financial ecosystem to provide world class products and services. This new aspiration is anchored by four pillars:
1. Strong financial performance – delivering world-class growth, efficiency, return on assets and return on equity.
2. Inspired people and culture – becoming the employer of choice, with strong organisational health, and a place where each employee is proud to be a part of the team and committed to our success as an organisation.
3. Delighted customers – being the preferred and most trusted financial partner for customers across segments.
4. Digital to the core – operating a world-class technology and analytics platform that enables fast, simple, intuitive, secure, stable and delightful digital first experiences for customers and employees.
In the wake of the COVID-19 pandemic and the resultant adverse impacts on health, society and the economy, we are steering through unchartered waters.
The Group navigated challenges to bridge the gaps in financial performance while remaining resolute in providing unwavering support to customers and employees. This resilience reinforced the Group's commitment to remain focussed on our strategy and sought to capitalise on the opportunities presented by this unprecedented experience and build on the capabilities necessary to evolve and thrive in this new reality.
During the year, we continued to enhance customer experience, improve operational efficiency and develop our digital capabilities, while safeguarding the health, wellbeing and economic interests of our stakeholders.
Within the context of the pandemic's devastating impact on the regional and global economies, the Group recorded a solid performance for the financial
year. NCB Financial Group Limited reported consolidated net profit of $26.9 billion and net profit attributable to stockholders of the parent of $19.1 billion, a 36% or $10.8 billion decrease when compared to the restated prior year. It should be noted the 2020 financial performance includes a full year of GHL's results as opposed to only five months in the 2019 financial year.
Additionally, the prior year's results included one-off gains totalling $8.2 billion, comprising $3.3 billion from the disposal of an associate, $2.3 billion from the revaluation of our interest in GHL and $2.6 billion from the disposal of a subsidiary. On a normalised basis excluding these one-off gains, the profit attributable to stockholders of the parent would have declined by $2.5 billion or 12% from the prior year.
Our asset base increased by 11% or $184.0 billion to $1.8 trillion primarily due to increases in investment securities, net loans and amounts due from banks. However, the growth in the asset base coupled with lower net profits resulted in return on average assets of 1.57% compared to 2.40% in the prior financial year.
Equity attributable to shareholders of the company increased by 6% or $8.5
billion to $156.1 billion with return on average
Extracted from Management Discussion & Analysis
HON. PATRICK HYLTON OJ. CD, HON. LL.D., A.C.I.B., BBA
President & Group Chief
Executive Officer
More Information
https://www.myncb.com/NCBFinancialGroup/media/NCB-Financial-Group/Reports/NCBFG-Annual-Report-2020_Web__1.pdf?ext=.pdf
Businessuite 2023 Top 100 Caribbean Companies – US$ Revenue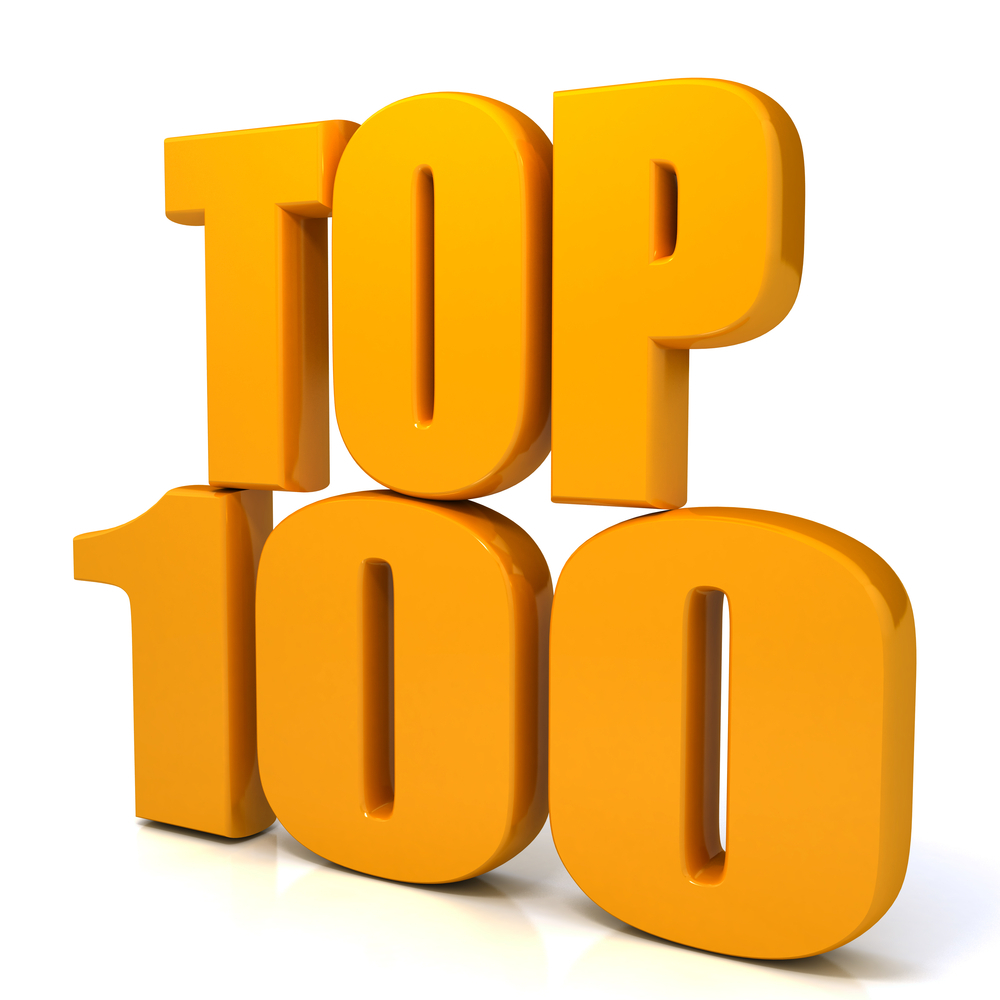 | | | | | | |
| --- | --- | --- | --- | --- | --- |
| | | Businessuite 2023 Top 100 Caribbean Companies – US$  Revenue        | | | |
| | | | | | |
| | | | US$000 | | US$000 |
| 2023 | | Company | 2022 | | 2021 |
| 1 | TT | Massy Holdings Limited | $1,824,063 | | $1,653,484 |
| 2 | TT | Guardian Holdings Limited | $1,068,271 | | $1,041,146 |
| 3 | JA | NCB Financial Group Ltd. | $997,548 | | $780,871 |
| 4 | TT | ANSA Mc Al Limited | $962,452 | | $887,023 |
| 5 | JA | GraceKennedy Limited | $953,105 | | $833,773 |
| 6 | TT | Republic Financial Holdings Limited | $900,276 | | $862,188 |
| 7 | JA | Sagicor Group Jamaica Limited | $647,516 | | $661,298 |
| 8 | JA | Jamaica Broilers Group Limited | $609,247 | | $479,660 |
| 9 | TT | Agostini's Limited | $604,219 | | $536,127 |
| 10 | BB | First Caribbean International Limited | $599,280 | | $543,052 |
| 11 | JA | Seprod Limited | $523,017 | | $282,954 |
| 12 | BB | Goddard Enterprises Limited | $484,416 | | $378,583 |
| 13 | JA | Supreme Ventures Limited | $339,186 | | $283,530 |
| 14 | TT | First Citizens Group Limited | $315,429 | | $318,201 |
| 15 | JA | Productive Business Solutions Limited | $311,997 | | $223,997 |
| 16 | TT | Trinidad Cement Limited | $304,016 | | $281,801 |
| 17 | JA | Scotia Group Jamaica Ltd. | $285,363 | | $243,780 |
| 18 | TT | Scotiabank Trinidad & Tobago Limited | $279,948 | | $257,089 |
| 19 | JA | Wisynco Group Limited | $260,368 | | $205,148 |
| 20 | JA | JMMB Group Limited | $240,488 | | $176,396 |
| 21 | JA | Jamaica Producers Group Limited | $193,387 | | $161,330 |
| 22 | GY | Banks DIH Ltd. | $190,431 | | $179,335 |
| 23 | EC |  The West Indies Oil Company Ltd. | $181,450 | | $123,036 |
| 24 | JA | Caribbean Cement Company Limited | $172,289 | | $153,717 |
| 25 | TT | Prestige Holdings Limited | $162,997 | | $105,811 |
| 26 | JA | Lasco Distributors Limited | $155,619 | | $130,802 |
| 26 | TT | Angostura Holdings Limited | $151,904 | | $136,939 |
| 27 | GY | Demerara Distillers Ltd. (Group) | $150,868 | | $138,271 |
| 28 | EC | St. Lucia Electricity Services Ltd. | $147,634 | | $109,179 |
| 29 | JA | Derrimon Trading Company Limited | $122,831 | | $114,416 |
| 30 | JA | Caribbean Producers Jamaica Ltd. | $119,960 | | $58,178 |
| 31 | JA | Carreras Limited | $108,195 | | $101,586 |
| 32 | TT | The West Indian Tobacco Company Limited | $106,798 | | $126,635 |
| 33 | TT | ANSA Merchant Bank Limited (Group) | $106,335 | | $171,745 |
| 34 | JA | General Accident Insurance Co Ja | $100,785 | | $90,011 |
| 35 | EC | Grenada Electricity Services Limited | $88,601 | | $66,027 |
| 36 | JA | Future Energy Source Company | $84,494 | | $37,764 |
| 37 | TT | National Flour Mills Limited | $78,585 | | $65,624 |
| 38 | GY | Republic Bank Guyana Ltd. | $65,024 | | $59,504 |
| 39 | JA | Transjamaican Highway Limited | $65,006 | | $52,755 |
| 40 | JA | Lasco Manufacturing Limited | $63,223 | | $52,990 |
| 41 | JA | Kingston Wharves Limited | $63,191 | | $55,929 |
| 42 | JA | Barita Investments Limited | $59,692 | | $52,333 |
| 43 | EC | S. L. Horsford & Co Ltd. | $54,629 | | $48,501 |
| 44 | TT | PLIPDECO Limited | $53,667 | | $47,567 |
| 45 | TT | One Caribbean Media Limited | $48,400 | | $45,715 |
| 46 | JA | Mayberry Investments Limited | $46,423 | | $28,923 |
| 47 | JA | Proven Investments Jamaica Limited | $45,971 | | $29,498 |
| 48 | TT | National Enterprises Limited | $45,157 | | $4,945 |
| 49 | JA | Fontana Limited | $42,297 | | $33,219 |
| 50 | EC | Dominica Electricity Services | $41,567 | | $34,092 |
| 51 | EC | St. Kitts Nevis Anguilla Trading & Development Company | $40,298 | | $42,856 |
| 52 | TT | Unilever Caribbean Limited | $37,780 | | $34,649 |
| 53 | JA | Mayberry Jamaican Equities Limited | $36,317 | | $18,465 |
| 54 | JA | Radio Jamaica Limited | $36,252 | | $36,825 |
| 55 | BB | Insurance Corporation Of B'DOS Limited | $36,092 | | $52,196 |
| 56 | BB | West India Biscuit Compant Limited | $33,545 | | $30,712 |
| 57 | GY | Guyana Bank for Trade & Industry Ltd. | $32,302 | | $27,787 |
| 58 | GY | Demerara Bank Limited | $30,279 | | $27,104 |
| 59 | EC | East Caribbean Financial Holding Company | $29,691 | | $27,271 |
| 60 | EC | Republic Bank (Grenada) Limited | $25,499 | | $24,169 |
| 61 | TT | Trinidad and Tobago NGL Limited | $24,820 | | $28,881 |
| 62 | EC | St. Kitts-Nevis-Anguilla National Bank Ltd. | $23,418 | | $22,971 |
| 63 | EC | Grenada Co-operative Bank Ltd. | $23,220 | | $21,265 |
| 64 | GY | Sterling Products Limited | $22,800 | | $20,046 |
| 65 | TT | LJ Williams Limited | $22,536 | | $22,483 |
| 66 | JA | FosRich Company Limited | $22,492 | | $15,160 |
| 67 | JA | Berger Paints Jamaica Limited | $21,977 | | $20,041 |
| 68 | GY | Citizens Bank Guyana Inc. | $21,796 | | $18,034 |
| 69 | EC | Bank of St. Vincent and the Grenadines | $20,158 | | $18,811 |
| 70 | JA | Honey Bun (1982) Limited | $19,693 | | $13,833 |
| 71 | JA | Everything Fresh Limited | $17,597 | | $10,412 |
| 72 | JA | Tropical Battery Company Limited | $17,506 | | $12,877 |
| 73 | TT | Guardian Media Limited | $17,373 | | $15,559 |
| 74 | JA | Lasco Financial Services Limited | $16,750 | | $14,785 |
| 75 | JA | Jamaican Teas Limited | $16,464 | | $14,638 |
| 76 | JA | Victoria Mutual Investments Limited – Group | $15,918 | | $11,968 |
| 77 | JA | PanJam Investment Limited | $15,677 | | $27,716 |
| 78 | BB | Cave Shepherd & Company Limited | $15,536 | | $13,833 |
| 79 | JA | Dolphin Cove Limited | $15,114 | | $7,640 |
| 80 | JA | Wigton Windfarm Limited | $14,793 | | $13,213 |
| 81 | JA | Key Insurnace Company Limited | $14,787 | | $12,347 |
| 82 | JA | Express Catering Limited | $14,241 | | $4,412 |
| 83 | JA | Caribbean Cream Limited | $13,907 | | $12,059 |
| 84 | JA | Access Financial Services Ltd. Group | $13,193 | | $11,729 |
| 85 | JA | Stationery & Office Supplies Limited | $11,657 | | $7,253 |
| 86 | TT | Endeavour Holdings Limited | $11,621 | | $12,586 |
| 87 | JA | Paramount Trading (Jamaica) Limited | $11,449 | | $9,269 |
| 88 | JA | Mailpac Group Limited | $11,246 | | $11,734 |
| 89 | JA | Lumber Depot Limited | $10,495 | | $9,216 |
| 90 | JA | Main Event Entertainment Group Ltd | $10,329 | | $4,890 |
| 91 | JA | Sygnus Credit Investments Limited – Group | $9,773 | | $11,125 |
| 92 | JA | First Rock Real Estate Investments Limited | $9,359 | | $5,300 |
| 93 | JA | Consolidated Bakeries Jamaica Limited | $9,111 | | $6,962 |
| 94 | JA | The Limners and Bards Limited | $8,967 | | $7,913 |
| 95 | JA | Salada Foods Jamaica Limited | $8,912 | | $7,671 |
| 96 | JA | 138 Student Living Jamaica Limited | $7,908 | | $5,243 |
| 97 | JA | Jamaica Stock Exchange Limited | $7,566 | | $6,435 |
| 98 | JA | Knutsford Express Limited | $7,426 | | $4,058 |
| 99 | JA | CAC 2000 Limited | $7,407 | | $6,744 |
| 100 | JA | IronRock Insurance Company Limited | $7,363 | | $5,682 |
| 101 | JA | Spur Tree Spices Jamaica Limited | $6,858 | | $5,543 |
| 102 | JA | AMG Packaging & Paper Company | $6,640 | | $4,552 |
| 103 | JA | Indies Pharma Jamaica Limited | $6,250 | | $5,460 |
| 104 | JA | Pulse Investments Limited | $6,205 | | $5,204 |
| 105 | JA | Portland JSX Limited | $5,584 | | $3,067 |
| 106 | JA | Image Plus Consultants Limited | $5,184 | | |
| 107 | JA | Caribbean Flavours & Fragrances Ltd | $5,149 | | $4,344 |
| 108 | JA | Dolla Financial Services Limited | $4,933 | | $2,444 |
| 109 | JA | Regency Petroleum Co. Limited | $4,542 | | |
| 110 | JA | Sygnus Real Estate Finance Limited – Group | $4,425 | | $6,940 |
| 111 | JA | Palace Amusement Company (1921) Limited | $4,328 | | $682 |
| 112 | JA | Elite Diagnostic Limited | $4,162 | | $3,268 |
| 113 | JA | Blue Power Group Limited | $3,510 | | $3,443 |
| 114 | JA | Kingston Properties Limited – Group | $3,481 | | $3,133 |
| 115 | JA | Caribbean Assurance Brokers Limited | $3,374 | | $2,986 |
| 116 | JA | Stanley Motta Limited | $3,330 | | $3,176 |
| 117 | JA | JFP Limited | $3,177 | | $1,507 |
| 118 | JA | Cargo Handlers Limited | $3,150 | | $2,175 |
| 119 | JA | Eppley Limited | $2,923 | | $2,493 |
| 120 | JA | ISP Financial Services Limited | $2,876 | | $2,799 |
| 121 | JA | Magaritaville Ltd | $2,618 | | $48 |
| 122 | JA | Ttech Limited | $2,495 | | $2,529 |
| 123 | JA | One On One Educatinal Services Limited | $1,780 | | $1,733 |
| 124 | TT | CinemaONE Limited | $1,433 | | $308 |
| 125 | JA | Edufocal Limited | $1,250 | | $1,194 |
| 126 | JA | GWEST Corporation Limited | $975 | | $729 |
| 127 | JA | Sterling Investments Limited | $830 | | $1,892 |