John Mahfood Jamaican Teas Limited Businessuite 2020 #1 Jamaica Junior Market Chief Executive Officer
| | | | | | | | |
| --- | --- | --- | --- | --- | --- | --- | --- |
| | | | Businessuite 2020  #1 Jamaica Junior Market CEO by % change in  US$ Profit after Tax | | | | |
| NR | NR | | | | US$000 | US$000 | % |
| 2020 | 2019 | | Company | Chief Executive Officer (CEO) | 2019 | 2018 | 2020 Change |
| 1 | 13 | JA | Jamaican Teas Limited | John Mahfood | $3,644 | $1,513 | 140.84% |
John Mahfood heads the Management Team and is responsible for developing and implementing guidelines, internal controls and human resource procedures. He is experienced in local and international retail and trading, as well as mergers, expansions and turnarounds, having served in those capacities in several corporate entities.
He is a Certified Public Accountant and a Fellow of the Institute of Chartered Accountants of Jamaica.
THE GROUP
The Group includes:
Jamaican Teas Limited (JTL), manufacturers of Tetley and Caribbean Dreams teas and groceries; this includes packing and processing teas for other local
companies as well as purchasing grocery products manufactured locally and overseas by third party manufacturers.
H Mahfood and Sons Limited (HMS), which owns real estate investment properties and develops real estate projects.
LTJ Fund Managers Limited (LTJ), formerly JRG Shoppers Delite Enterprise Limited (JRG), which owned the Shoppers Delite supermarket in Kingston up to February 2019, before it was sold to Bay City Foods Limited (BCF), an associated company. LTJ has no other operations at present.
Bay City Foods Limited (BCF), a 50 percent owned associated company up to October 2019, and operators of the Shoppers Delite supermarket in Kingston since February 2019.
KIW International Limited (KIW), formerly owners of an investment portfolio of companies listed on the Jamaica Stock Exchange (JSE), and now an intermediate holding company for some of the Group's shares in QWI Investments Limited. KIW has no other operations at present.
QWI Investments Limited (QWI), a 24 percent owned subsidiary company managed and controlled by JTL and KIW, owners of an investment portfolio of companies listed on the JSE and since September, several overseas companies listed on the US stock exchanges.
GROUP REVENUES AND PROFIT
Group Operating Revenues declined from approximately $1.8 billion in 2017/18 to almost $1.3 billion this year. This $476 million decline resulted
primarily from:
• the inclusion of only four months' sales for the Shoppers Delite supermarket in 2019, following its sale to Bay City Foods Ltd, an associated company, in February 2019 versus a full twelve months of sales in 2017/18.
• $25 million of home sales at Orchid Estates in 2019 compared to $209 million in the previous year.
In the new financial year 2019/20, the Group's operating revenues is projected to be significantly higher than in 2018/19 due to:
• the consolidation of 100 percent of the revenues from Shoppers Delite, following the purchase of 50 percent of the shares in Bay City Foods Ltd., which we did not own in October 2019.
• the commencement of real estate sales at our apartment development in the Manor Park area of Kingston.
Group Cost of Sales declined from $1.4 billion in 2018 to almost $1 billion in 2019 for the same reasons as the reduction in revenue stated above.
Gross Profits declined from $338 million to $333 million.
Non-operating Income grew from $106 million to $551 million, primarily due to the recognition of $376 million in fair value gains on securities held by QWI
and an additional $72 million in revaluation gains on investment properties held by the Group.
Administration costs increased by $35 million in the period due to the consolidation of QWI for the first time, which had a much larger level of investment activity in 2019 than the Group experienced in the prior year. Finance costs increased by $10 million, mainly due to increased borrowings at QWI, which did not exist in the prior year.
As a result of the increased fair value and revaluation gains outlined above, the Group's profits before tax and net profit both more than doubled.
Extracted from Chief Executive Officer report
John Mahfood Chief Executive Officer
More information https://www.jamstockex.com/wp-content/uploads/2020/01/JAMT-Annual-Report-2019-1.pdf
Anthony H. Ali, Goddard Enterprises Limited Businessuite 2021  #1 Caribbean Chief Executive Officer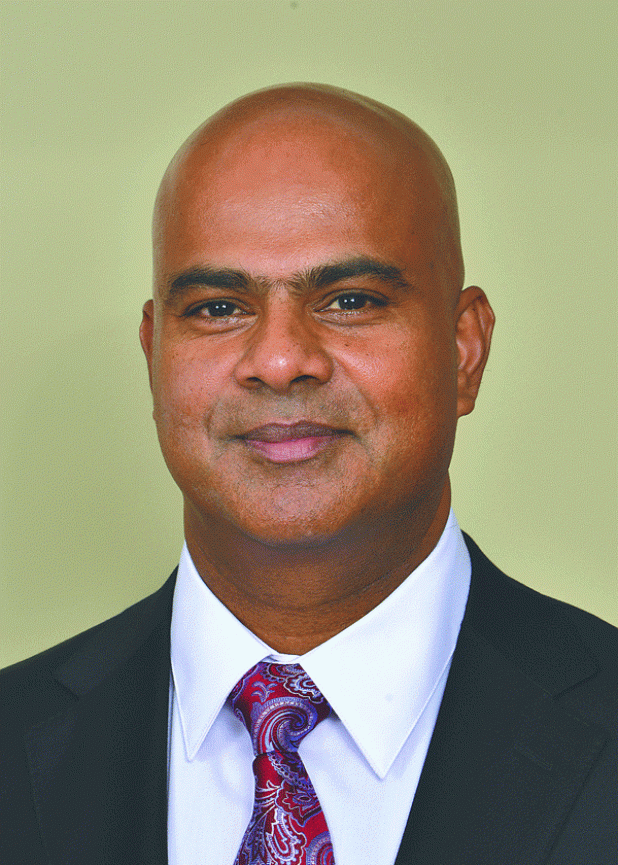 | | | | | | | | | | |
| --- | --- | --- | --- | --- | --- | --- | --- | --- | --- |
| | | | | | Businessuite 2021  #1 Caribbean Chief Executive Officer- % change US$ Profit after Tax | | | | |
| | CR | CR | CR | | | | US$000 | US$000 | 2021 |
| | 2019 | 2020 | 2021 | | Company | Chief Executive Officer | 2021/2020 | 2020/2019 | % change |
| | | | 1 | BB | Goddard Enterprises Limited | Anthony H. Ali | $11,032 | $2,067 | 433.85% |
Anthony H. ALI, B.Sc. (Hons.), M.B.A.
Anthony H. Ali spent most of his career in Canada, where he worked in the areas of Operations, Sales, Marketing, Customer Allegiance and Strategic Planning for a number of Canadian and United States of America Fortune 500 companies.
Before joining Goddard Enterprises Limited in 2013 as Managing Director, Mr. Ali worked with SM Jaleel & Co. Ltd. in Trinidad and Tobago where he served as General Manager from 2010- 2013. Upon graduating from the University of Toronto in 1988 with a B.Sc. Honours Degree in Chemistry, Mr. Ali worked at National Silicates as a Research Chemist, and later as its Business Development Manager. He completed a post graduate degree in Executive Marketing at the University of Western Ontario in 1992 and several other Leadership and Management programmes.
In 1993, Mr. Ali was selected from 6,000 employees of Abitibi-Price Inc. to participate in a fellowship at McKinsey & Co. In 2005, he joined Thermo Fisher Scientific as Global Director of Operations and Customer Allegiance before moving to Enerworks Inc. where he served as Vice President of Sales, Marketing and Customer Allegiance.
Mr. Ali has served on several Boards in the Energy field and is currently a director of Electrical Industries Group Ltd. He is the co-author of several Publications
Goddard Enterprises Limited
Goddard Enterprises Limited ("the Company") is incorporated under the Laws of Barbados.
The principal activities of the Company and its subsidiaries (together "the Group") include airline, industrial and restaurant catering, ground handling services, general trading, meat and cocoa processing, printing and print brokering, baking, packaging, automobile and automotive parts sales, insurance, real estate, shipping agents and stevedoring, freighting services, manufacturing of aerosols and liquid detergents and investments. Associated companies are involved in airline, industrial and restaurant catering, ground handling services, general trading, beverage distribution, waste disposal, laundry services, research, development and manufacturing of natural biomaterials, petroleum industry services and property rentals.
The Group operates throughout the Caribbean and North, Central and South America.
The Company is a limited liability company domiciled in Barbados with its registered office located at the Top Floor, The Goddard Building, Haggatt Hall, St. Michael, BB11059, Barbados. The Company is listed on the Barbados Stock Exchange.
2020 Year In Review
Year In Review
Following on from strong growth in 2018 with Gross Domestic Product ("GDP") growth of 2.9%, the global economy started to show signs of slowing down in 2019 with GDP declining to 2.3%. Global economic growth recorded its weakest pace since the global financial crisis a decade ago. Other factors which contributed to the economic uncertainty included a government shutdown in the United States of America, the departure of the United Kingdom from the European Union and changes in monetary policy in major economies. Unfortunately, starting in December 2019 and proliferating globally by February 2020, a new coronavirus, COVID-19, became a global pandemic which changed everything.
The impact of the pandemic was immediate and dramatic. Airline flights worldwide drastically dropped to 5% of the pre-COVID-19 volumes as countries shut their borders and businesses to halt the spread of the virus and protect their populations. Each business within the GEL Group was impacted. Our Airline and Industrial Catering services were abruptly halted. Our retail locations were closed. Each of the Group's Manufacturing companies closed, albeit temporarily, as most were allowed to re-open with restricted operating parameters to ensure that local Government protocols were implemented and consistently enforced. GEL immediately took the necessary steps to preserve cash, maintain operations and restructure where necessary. As difficult as it was, we were forced to sever approximately 2,500 employees across the Group.
The Catering and Ground Handling Division was the hardest hit, posting a loss, before non-controlling interests and taxation, of $12.9 million for the fiscal year ended 30 September 2020. Both our Manufacturing and Automotive, Building Supplies and Services ("ABSS") Divisions performed well by year-end. The Manufacturing Division came close to its budget for the year as some businesses were able to record additional business while others were negatively affected due to the shutdowns and a depressed tourism sector. The ABSS Division experienced mixed results as most of its service, cargo and tourism-related businesses were negatively impacted.
For the financial year ended 30 September 2020, the Group's revenue decreased by 4.9% below the prior year to $826.1 million. This corresponded to a decrease in Gross Profit to $308.9 million or 37.4% when expressed as a percentage of sales, which was 15.6% below the prior year. Gross Profit was heavily impacted by the loss of catering business due to border closure for prolonged periods following the onset of the pandemic. We still view this result as a significant accomplishment, in the circumstances, considering that our Catering and Ground Handling Division is usually our largest contributor to Gross Profit, and given too, the dramatically reduced airline catering with flights having only returned to approximately 15% of their pre-COVID-19 volumes at the time of writing.
Our selling, marketing and administrative expenses were 3.9% below 2019 or $310.8 million in 2020 compared with $323.4 million in 2019. This dramatic reduction was driven by cost-cutting initiatives undertaken to preserve cash, including lay-offs at each operation, unfortunate redundancies and business re-engineering strategies to reflect the operational realities of reduced sales and revenue. Most of the re-engineering took place in the Catering and Ground Handling Division.
Expense reduction was also achieved in advertising and promotion and travel while all discretionary spending was put on hold from March 2020.
Operating Profit fell to $4.5 million in 2020 compared with $48.5 million in 2019, a 90.8% reduction. This was heavily influenced by one-time severance costs of $16.0 million. The Operating Loss recorded in the Catering and Ground Handling Division was mainly due to the airlines being grounded as a consequence of the global pandemic. The Operating Profit of the ABSS Division was reduced by $1.9 million in comparison with the prior year. This reduction was attributed to the closure of our auto dealerships during the lockdown period as well as reduced cargo trading across the region.
Other gains/(losses) – net decreased by 45.4% from $15.9 million to $8.7 million when compared with the prior year. Included in this year's figure is $6.5 million for impairment of intangible assets and the write-down of investment in Associated Companies. The amount in 2019 included insurance refunds and a gain on disposal of an Associated Company. Our share of Income from Associated Companies increased by $1.2 million from $9.9 million in 2019 to $11.1 million in 2020.
Income from our 50:50 joint venture, Caribbean Distribution Partners Limited ("CDP"), increased by $0.5 million. This joint venture performed well, despite the closure of retail grocery outlets in most countries where CDP has a presence and a significant decrease in the hotel and restaurant businesses which we service. The fact that food and beverage businesses were deemed essential shortly after the lockdown also supported this result.
Extracted from Directors Report
Mr. Anthony Ali, Managing Director
Goddard Enterprises Limited
More Information
https://gelgoddard.s3.amazonaws.com/uploads/report/reports_pdfs/163/Goddard_AR2020__Reduced_.pdf