We are inviting you to position and expose your Business to Business Brand and Service Products and Corporate Company Messages to the Caribbean's most powerful and influential business leaders, entrepreneurs, SME Business owners, Executives, investors, and brokers.
Business to Business opportunities are immense and these individuals have access and control over immense financial resources and make decisions worth millions that could impact your business.
Businessuite is growing and Attracting A Broader Audience Of Global, Regional, and Local Business Influencers Increasingly Interfacing via Mobile, Tablets, and Desktop. As the only Caribbean magazine, dating back to June 1988, with this kind of corporate and financial information, digitally published, your reach and exposure are substantially extended beyond the Caribbean.
The Caribbean's Top 100 and all digital publications are available online to hundreds of thousands of investors and business executives looking to the Caribbean for investment opportunities and business partners.
BMG is Creating A Premium Advertising Environment For Companies, Brands And Products like yours who will be Comfortable And At Home In This Kind Of Space.
Please give me a call to discuss further.
Aldo (Al) Antonio
Group Chief Marketing & Business Development Officer
Businessuite Media Group International (BMGI)
"Silicon Mountain – The Business Technology and Innovation Hub of the Caribbean"
Mandeville Manchester Jamaica
businessuite@blackslateholdings.com or aldo@blackslateholdings.com
for all editorial matters email businessuitemagazine@gmail.com
www.businessuiteonline.com: www.blackslateholdings.com
1-876-630-2216 (O) 1-876- 542-3719 (M)
Skype – aldoowen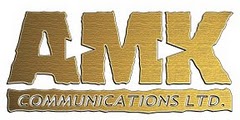 AMK is a Caribbean B2B Branding and Creative Agency.
You're ready to grow and expand your company and you're looking for cost-effective, unconventional marketing strategies and tactics that yield maximum results. i.e. more bang for your limited bucks.
Then you really should take some time and check our website www.amkcom.com and give us a call to discuss further. At AMK we specialize in this kind of B2B branding, advertising and overall marketing management for companies just like yours…ready for the next level or just launching out.