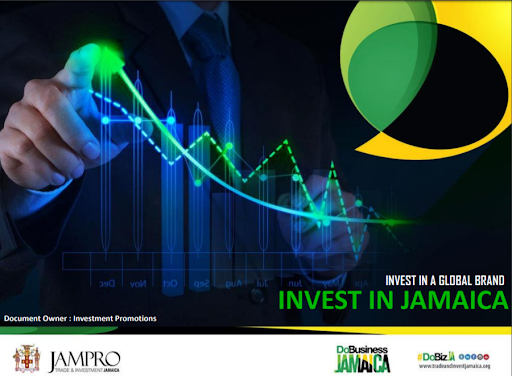 NCB and Foundations For Competitiveness And Growth Project (FCGP) partner with JAMPRO to promote investing in Jamaica
Kingston, Jamaica: Financial leader National Commercial Bank Jamaica Ltd (NCBJ) and development initiative the Foundations for Competitiveness and Growth Project (FCGP) have partnered with the Jamaica Promotions Corporation (JAMPRO) to promote investing in Jamaica via the Explore: Do Business Jamaica Virtual Investment Conference (DBJVIC). The event will take place on November 17-18, 2021.
The virtual conference seeks to reveal business opportunities that are emerging in key sectors of the Jamaican economy and is expected to have more than 1,000 investors and stakeholders in attendance. Other sponsors of the event include Mystique Integrated Services, M-One Productions, C&W Business, Grace, Appleton Estate, and ibex, who have also signed on as partners to stage DBJVIC.
The event, which will facilitate interactive engagement and meetings for attendees, and over 30 panels, interviews and discussions, will increase awareness of Jamaica as an investment destination. The conference will provide information on key investment project opportunities and familiarize participants with the Jamaican government's strategy to boost the island's economic recovery.
Partnering to increase investment
The FCGP has signed on as a partner of the conference because of its potential to support economic growth through increased private sector investment. The Planning Institute of Jamaica is implementing FCGP as the Government of Jamaica's flagship development initiative, which is funded by a US$50M World Bank Loan.
The FCGP noted that the Explore: Do Business Jamaica Virtual Investment Conference is particularly important to the Government of Jamaica at this critical time, because of the need for accelerated economic recovery from COVID-19 economic contractions. Melvin Smith, Project Manager at the FCGP explained, "The primary objective of all FCGP activities is to strengthen Jamaica's business environment for private sector investment. At a time when the global economy has come under strain because of the COVID-19 pandemic, our mission is more important than ever. The partnership with JAMPRO for this conference is therefore a natural fit, as we seek solutions to encourage economic recovery and promote Jamaica as a competitive destination for business.
NCB's Senior General Manager, Corporate & Commercial Banking, Brian Boothe, shared similar sentiments on the importance of the event and his organisation's participation as a sponsor. He noted that Jamaica is an ideal destination for business, and that NCB is ready to be a part of Jamaica's economic and investment recovery.
He said, "We believe that it is critical for NCB to support the promotion of brand Jamaica and the investment potential that is available. Explore: Do Business Jamaica Virtual Investment Conference will show the world Jamaica's progress and the diversity of its financial sector, so, we are happy to work with JAMPRO on this initiative. We are confident that this will be a fruitful partnership, as we collaborate to inform investors about the opportunities that exist in Jamaica's economy and the comprehensive range of services available through the NCB financial group."
JAMPRO's President, Diane Edwards, expressed her appreciation for the support of both NCB and the FCGP.
"The FCGP and NCB are committed to facilitating investment and creating a stronger and more attractive business environment for those wishing to invest in Jamaica. We are therefore thankful that these organisations have joined us as strategic partners as we stage the Do Business Jamaica Virtual Investment Conference, and we look forward to working together to build our economy," she said.
Persons can register for the event at explore.dobusinessjamaica.com.
The Jamaica Promotions Corporation (JAMPRO)'s mission is to drive economic development through growth in investment and export. JAMPRO is an Agency of the Ministry of Industry, Investment, and Commerce.
ABOUT THE EXPLORE: DO BUSINESS JAMAICA VIRTUAL INVESTMENT CONFERENCE (DBJVIC)
Explore: Do Business Jamaica Virtual Investment Conference is a 2-day event that will highlight investment and other business opportunities in Jamaica. The conference, hosted by Jamaica's investment and export promotion agency, JAMPRO, will provide a platform for attendees to learn more about Jamaican investment opportunities, see lucrative projects, and build business relationships.
Explore is sponsored by the Foundations for Competitiveness and Growth Project (FCGP), National Commercial Bank (NCB), Mystique Integrated, M-One Productions, C & W Business, Grace, Appleton Estate, and ibex. Register to attend the event at explore.dobusinessjamaica.com