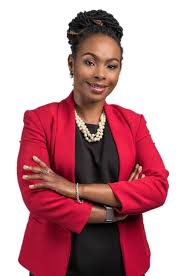 Key Insurance Reports Fifth Consecutive Profitable Quarter
Kingston, Jamaica, November 9, 2021 – Key Insurance Company Limited continues to deliver strong financial results and has announced five consecutive quarters of profitable performance. Last week the Company released its unaudited third quarter financial statements for the nine-month period ending September 30, 2021, which report revenue growth of 37% compared to the corresponding period of 2020. The Company has also reported profit before tax for the nine months ended 30 September 2021 of $19.1 million which exceeds the $538 million loss incurred for 2020. Net profit attributable to stockholders also reflects a 104% increase over prior year, and earnings per stock unit increased by 102% when compared to the corresponding period in 2020.
Don Wehby, Chairman of Key and Group CEO of GraceKennedy (GK), which acquired the insurance company last year, praised Key's team for the Company's turnaround, notwithstanding the economic challenges brought on by the COVID-19 pandemic. "Key continues to demonstrate that anything is possible when you have management and staff that are focused on building their brand and giving their customers and shareholders value. It just goes to show that when a plan is executed well, great things can happen. Especially in the very competitive insurance segment, to be able to report five consecutive quarters of strong performance, that is testament to hard-work producing results."
Key has also reported that its gross premium written for the nine-month period ending September 30, 2021 remains on par that of the last financial year. Despite receiving more claims, the Company was still able to grow its gross premium written by 28% and profit before tax by 103% when compared to the corresponding period of 2020.
General Manager of Key, Tammara Glaves-Hucey, also thanked her team for their hard work, "They have always ensured that our customers get excellent service and value for money, and that has been to the benefit of the company and our shareholders. Everyone at Key is committed to continuing on this path of growth and profitability."
In March 2020, GK, through its wholly owned subsidiary, GraceKennedy Financial Group Limited, acquired 65% of the share capital of Key. The Company's new Board of Directors led by Wehby soon defined four strategic drivers for the company: sustained growth and innovation; consumer centricity; improved business processes for greater efficiency; and a performance driven culture. A rights issue launched by Key in December 2020 raised over $660 million in capital towards strengthening the Company's regulatory compliance and implementing its growth strategy. At Key's 2021 annual general meeting last month the Company reported that it had returned to profitability, with gross premiums up 42.4% half year over half year.