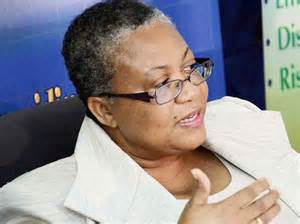 New Investors To Benefit From Immediate Activation Of Jamaica Central Securities Depository Accounts.
The Jamaica Stock Exchange (JSE) has announced that the Board of Directors of the JCSD, a wholly owned subsidiary of the JSE, has granted approval for brokers to create JCSD generated accounts immediately when opening a broker account for a new customer.
This approval of immediate activation became effective February 11, 2019 and has been implemented since.
Mrs. Marlene Street Forrest, Group Managing Director of JSE stated that the JCSD recognizes the need for accounts to be opened more speedily and this move will result in accounts being opened on a timely basis, thus improving the efficiency of the depository account opening process for the Brokers and the Investors.
The JSE she said is delighted with the move, as more Jamaicans seek to open JCSD accounts to facilitate the purchasing of securities on the secondary market, and they are expecting that through improvements such as these more investors will be encouraged to participant in the market.
The JSE anticipates an increase to 30% over the next 5 to 10 years said Mrs. Street Forrest.
The JCSD, is divided into two departments: The Depository Services Unit, which provides – Depository Services; Custody and Settlement Services; Pledging of Securities registered in the JCSD and Inter-CSD movements between Regional CSD's and the other department is the Registrar Services Unit, which offers Registrar Services and Transfer and Capital Distribution Agent Services.
The JCSD's subsidiary, the JCSDTS offers Trustee Services.
In 2018, the JCSD celebrated its twentieth year of operations and the JCSDTS celebrated its tenth year.