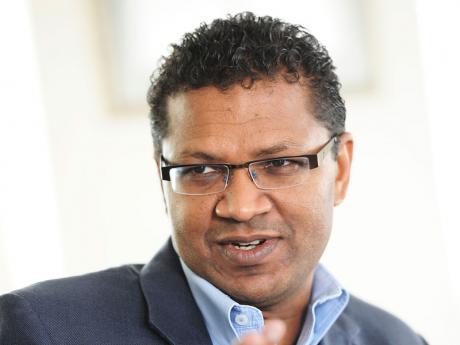 Seprod Limited Eyes Set On Dominican Republic To Secure Further Reach Of Its Products Globally.
Chief Executive Officer of Seprod Limited, Richard Pandohie is reporting a number of key initiatives forming a part of the company's larger strategic direction designed to impact significantly the groups bottom line.
Among these are efforts to grow the groups export markets, with eyes set on the Dominican Republic to secure further reach of its products globally.
In sharing aspects of the plan he indicated that in the Dominican Republic progress is being showed, where they have achieved a 30 per cent growth this year over last year in terms of business, something they are very proud of because normally, Jamaica is such a big importer of everything.
But for companies like Seprod, they have to grow and make sure that they turn this around as the economic policy makes no sense if they're not exporting he shared.
He also said that Seprod wants to start exporting gluten-free flour made from cassava by early 2020, and is currently in talks with brewery company Red Stripe Jamaica on this.
The talks are in the early stages and include a non-disclosure agreement, but he said that the discussions broadly involve plant redesign, investment, and supply chains.
He said that the idea was to find markets and opportunities and capitalise on it with local products and having looked at Red Stripe and their cassava production, discussions on a collaboration that will see greater synergies and better opportunities for farmers began.
Having recently pulled out of sugar manufacturing after JA$4 billion in losses over a decade there are expectations that he will want to use the sugar cane lands for cassava instead.
He also stressed that the move by Seprod and others in the manufacturing business seeking to expand in overseas markets is very necessary if they are going to drive competition in the market.